Funny things, movies & photo galleries found in CEATEC JAPAN 2013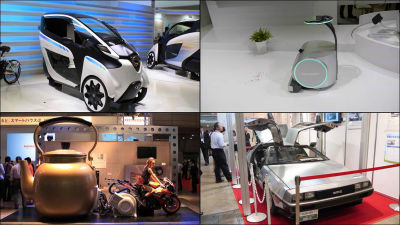 CEATEC JAPAN 2013So many countless fun technologies are exhibited / introduced. I tried putting together the "just a part" with movies and pictures.

◆ Nissan Motor
Nissan Motor will be holding "Automatic driving car"The demonstration run was carried out.

Nissan's automated driving car demonstration runs like this - YouTube


The automatic driving car started off.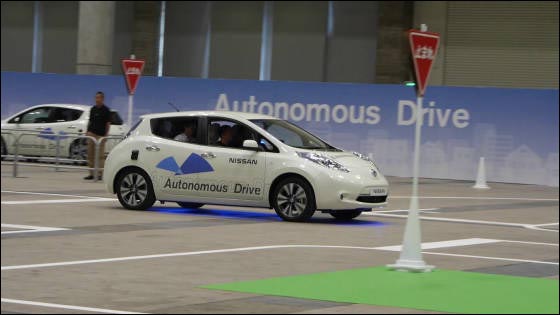 Pausing place.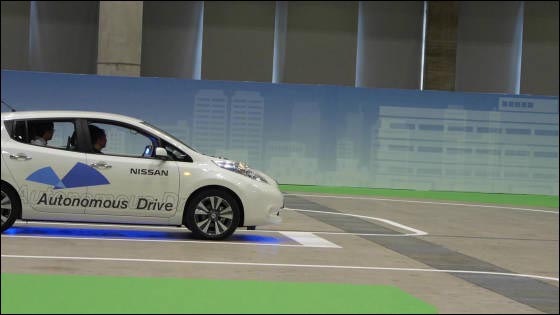 I've made a U-turn at the corner ... ...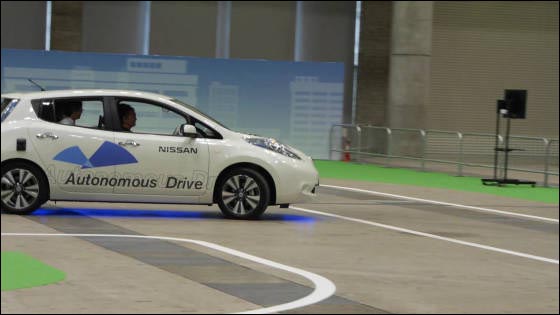 Indeed the driver does not touch the steering wheel.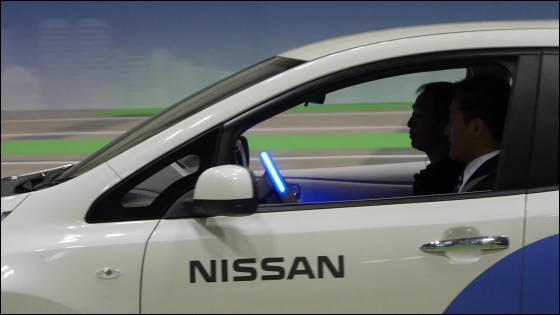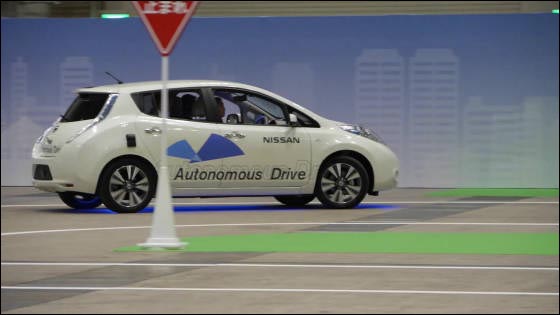 On the contrary, it is enough for us to bend and chat with the Nissan staff at the front passenger seat.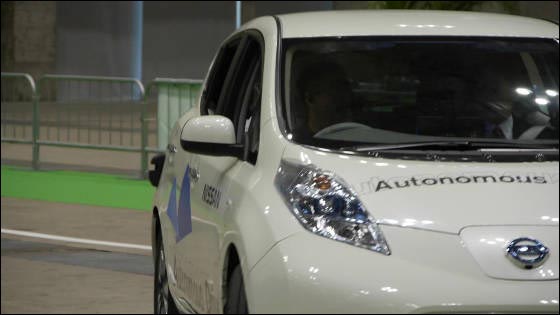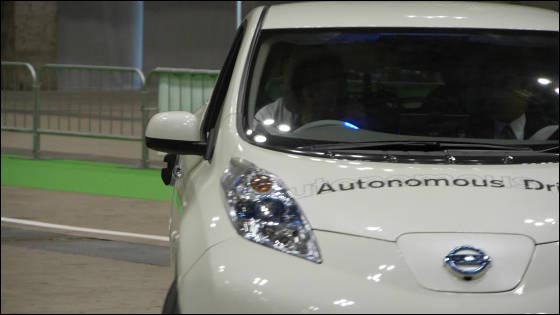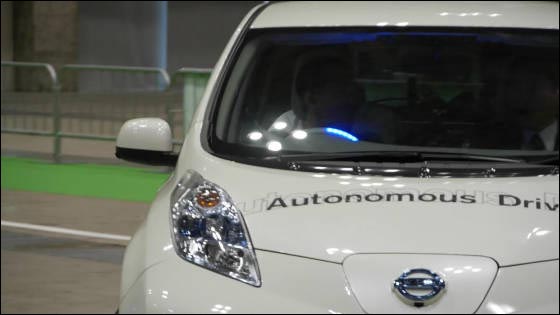 ◆ Denso
Denso's exhibit was a monocycle "Dimensional vehicle" Mu-mo "moon!" At the booth, a movie that runs, runs, turns, and suddenly stops running. It is a work that won the Grand Prize in the in-house technology contest.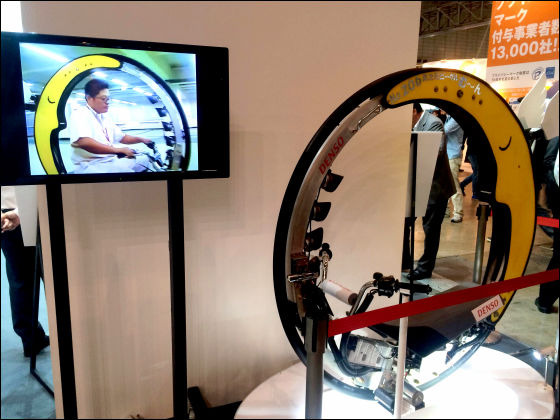 ◆ Honda Motor Co., Ltd.
There is a huge kettle at the Honda booth .... This is a demo that explains the cogeneration system of the Honda Smart Home System (HSHS) with a kettle and a motorcycle. It is a mechanism to reuse waste heat emitted when generating power with an engine (motorcycle) into a hot water supply system (kettle).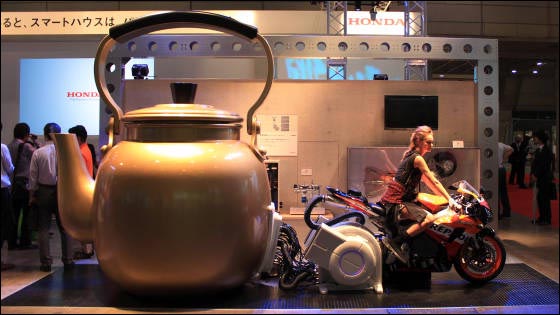 ◆ Toyota Motor Corporation
Toyota is a two-seater electric vehicle (EV) I exhibited "i-ROAD". In order to run Switzerland in the urban garbage road, we adopt a very compact car body with a total length of 2 meters 35 centimeters and a full width of 85 centimeters, which means that we can run 50 km at a maximum speed of 45 km, one charge.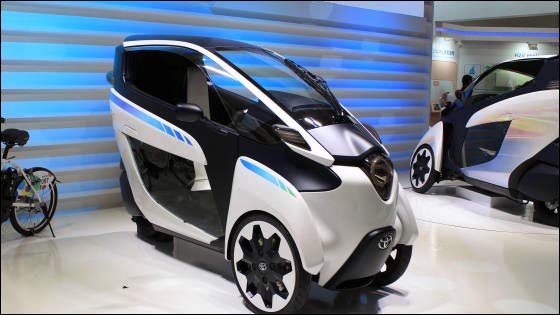 ◆ Sharp
Sharp is exhibiting cleaning robots for business use.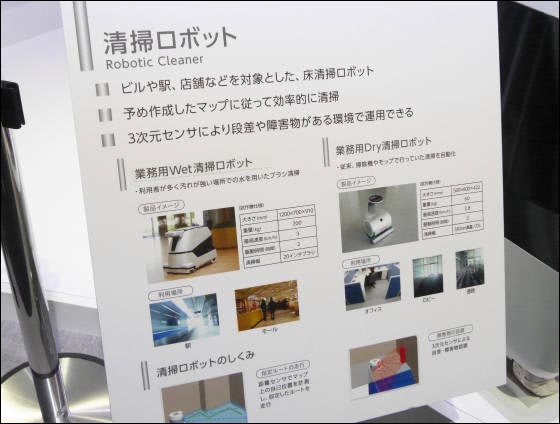 This is "Dry" type. Weight 60 kg, maximum speed 2.8 kilometers, driving time is 2 hours.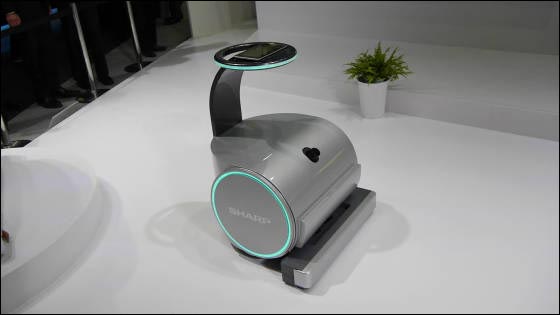 The cleaning scenery of the Dry Cleaning Robot for business is here (It is a note because the volume is a bit large).

SHARP's commercial cleaning robot (with happening stuck) - YouTube


Cleaning robot that progresses well on the special floor.



The staff threw paper waste ... ...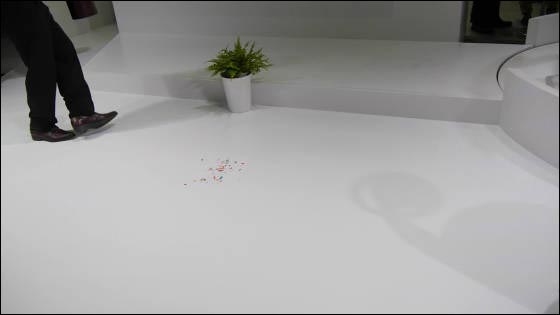 Robot crawls in the corner of the floor alone.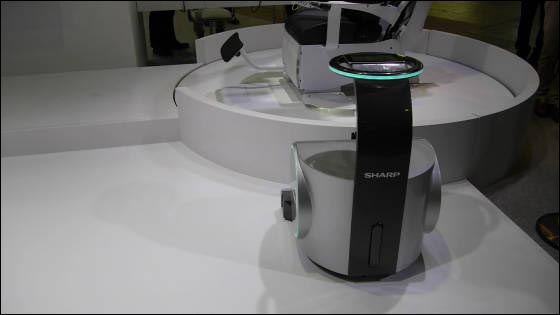 An unobservable staff came ......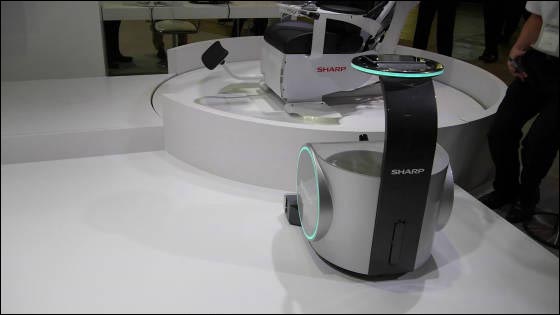 I changed the direction.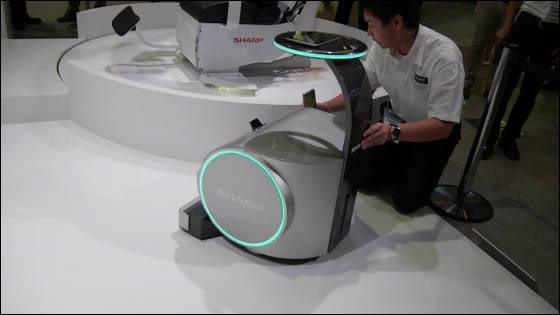 This time Robo heading for garbage. The garbage was sucked clean.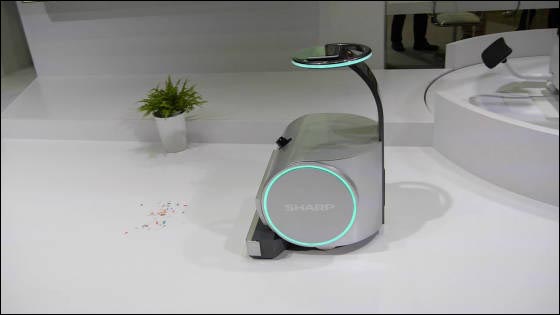 Suspended and retreated to the back.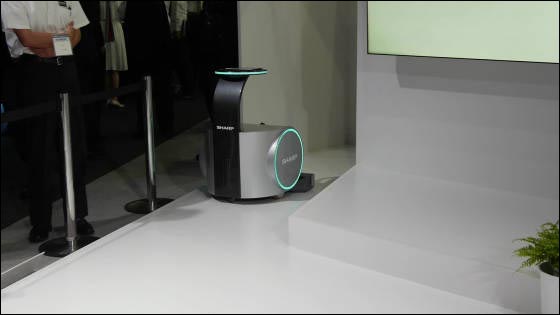 Subsequently this is the cleaning robot "Wet" type. As its name suggests, it can be cleaned while watching water, and it is assumed to be used on a large floor such as a station or a store.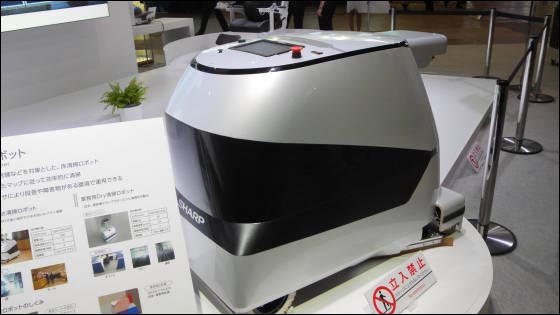 Weight 200 kg and it is rather large. It seems that the size of the floor was not enough to demonstrate.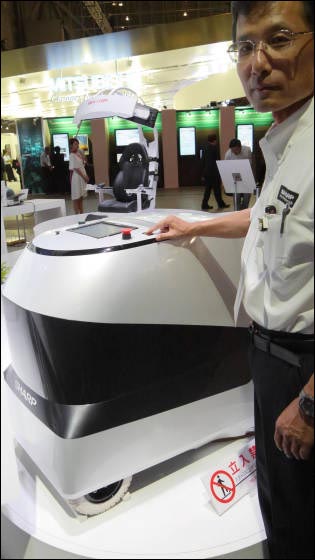 In addition, Sharp exhibited a "mirror type display" that displays images on the mirror.

SHARP's mirror type display looks something like this - YouTube


◆ Power supply design, Inc.
On the key technology stage, the EV-converted de lorian was on display. Iron phosphate lithium ion battery (150 V - 60 Ah) is carried in the battery.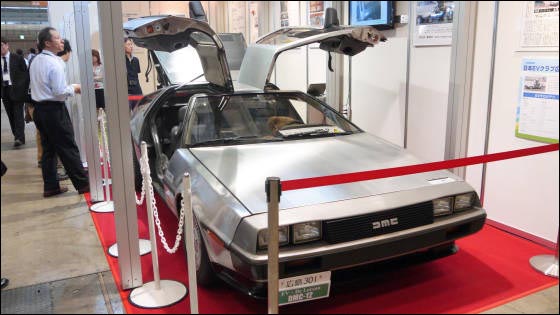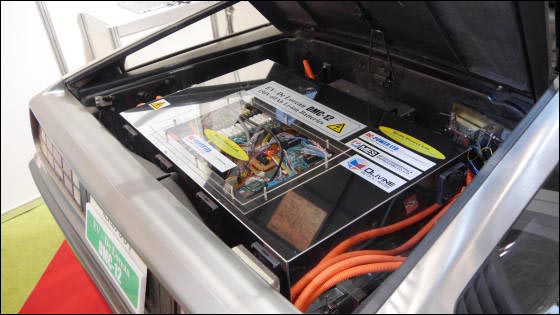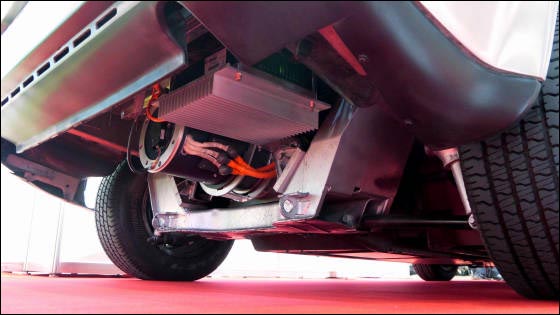 ◆ Kyocera
This is Kyocera's original development of "Smart Sonic Sound" ultra-thin and lightweight speaker with a thickness of 1 mm and weight of 7 grams combined with a piezo element and a resin film. It has already been adopted on TV.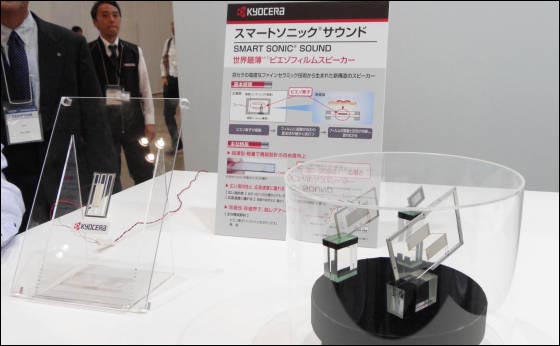 ◆ Intel
Intel was demonstrating a game controlled by the movement of the body. The gesture is detected by the infrared sensor.

Gesture control game found at Intel booth - YouTube


At CEATEC JAPAN 2013, interesting technologies are littered and it is too much to spin in a day. CEATEC JAPAN 2013 is held in Makuhari Messe, and it is 3 days after putting today and the final day of October 5 (Saturday) is a free public release date.