World's thinnest smartphone, Huawei "Ascend P 6" Movie & Photo Review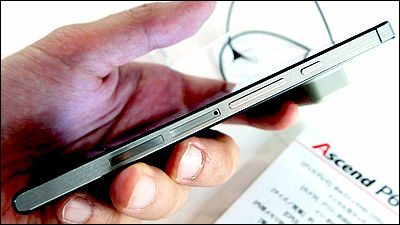 Wi-Fi router and other mobile broadband products world-class company "Huawei Technology (Huawei) "Smartphone"Ascend P6"ButCEATEC JAPAN 2013As I was exhibiting it, I touched it immediately.

Huawei Ascend P6
http://www.huawei.com/minisite/ascendp6/#home_landing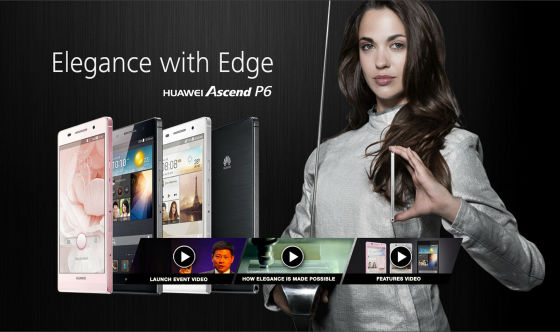 Arrived at HUAWEI booth. It's amazing crowd.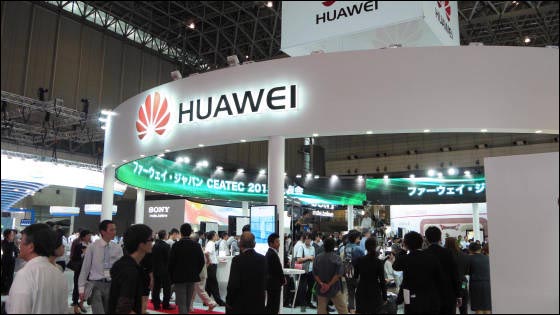 When entering the booth, a liquid crystal display with a curved surface that stays in the eye. It will soon be understood that Huawei is focusing on Ascend P6.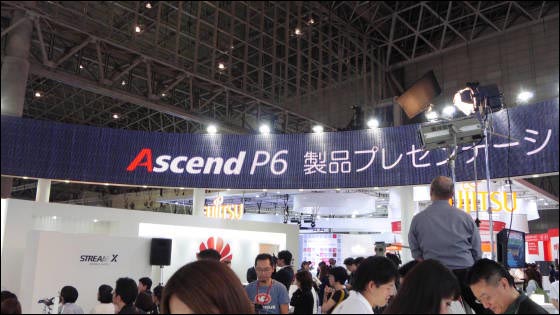 This is that Ascend P6.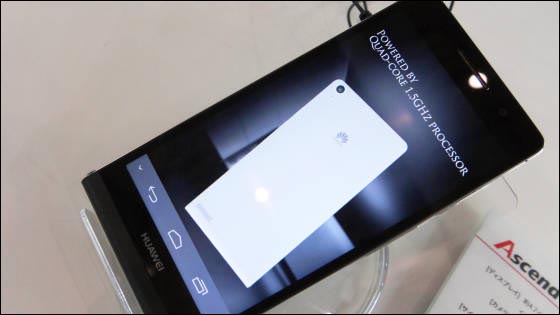 Besides black, the color is pink ......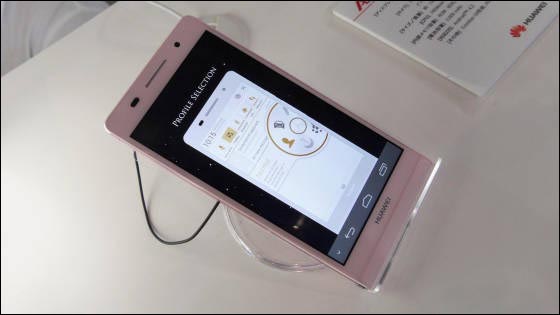 The three colors of white.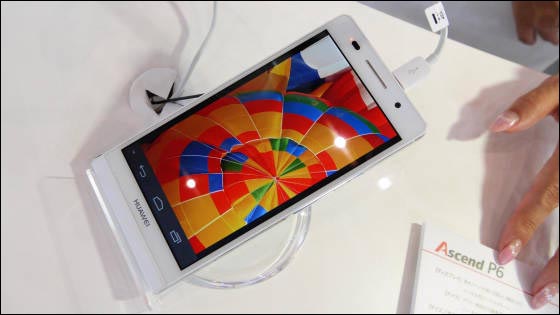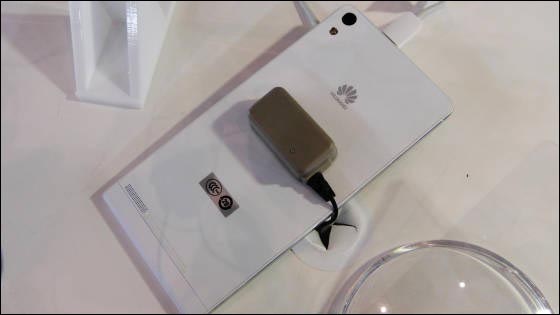 4.7 inch (720 × 1280) liquid crystal, OS is Android 4.2.2, 2000 mAh battery, CPU is Hisilicon Technologies HiSilicon K3V2 (1.5 GHz quad core). By the way, Hisilicon is the former Huawei's ASIC design center, so to speak as a company inside the company. It is not an exaggeration to say that it is made in far down way to the CPU.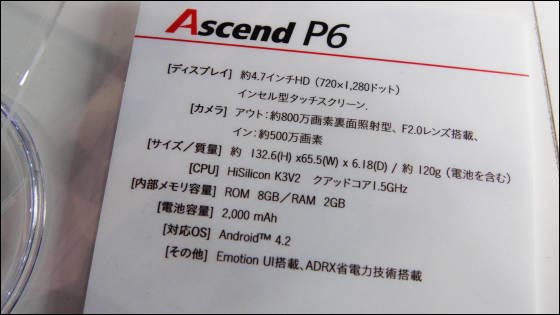 Take this like this.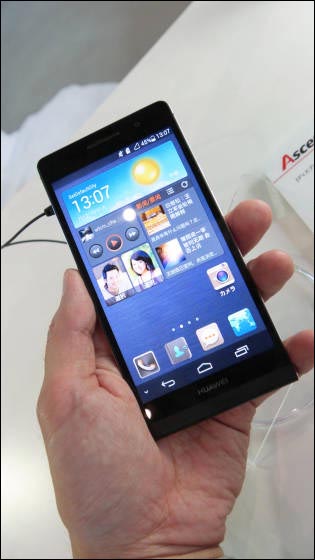 It is its thinness to feel immediately. 6.18 mm is the world's thinnest.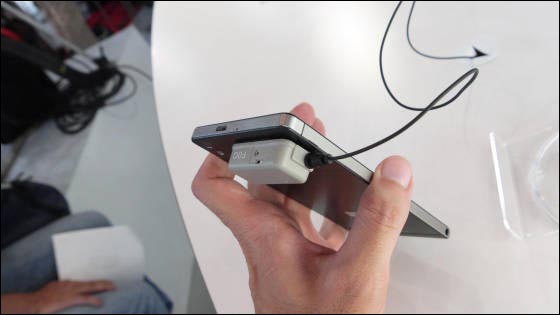 We also emphasized thinness in the presentation.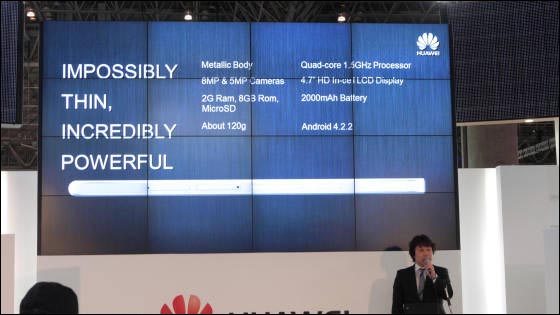 It is inferior to iPod Touch (top), which is known to be thinner than the iPhone.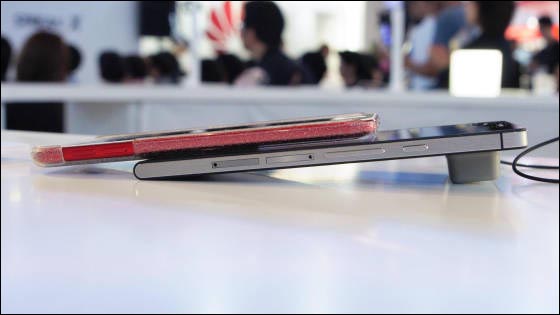 This is already released from docomo,HW-03E.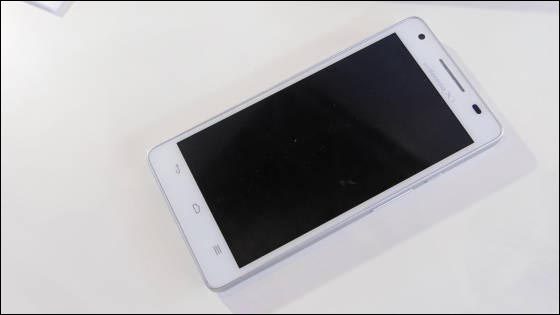 The thinness is obvious at a glance even compared with HW - 03E (top).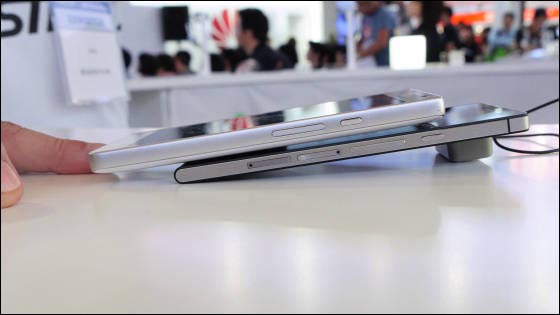 It actually looks like this when you operate Ascend P6.

Operating the world's thinnest smartphone "Ascend P6" like this - YouTube


I will look at the appearance in detail. On the right side, micro SIM slot, microSD card slot, volume button, power button are arranged from the left of the picture.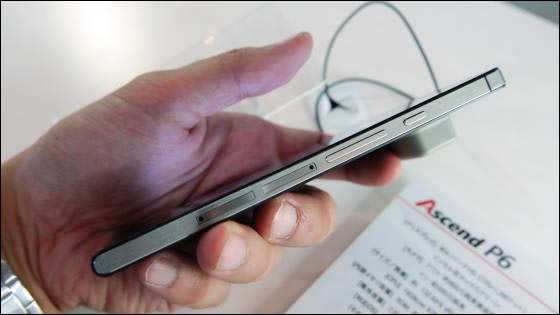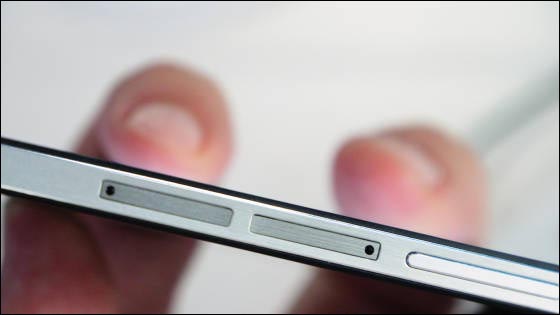 The rounded corner line and the break of the panel, the design which I saw somewhere ... ....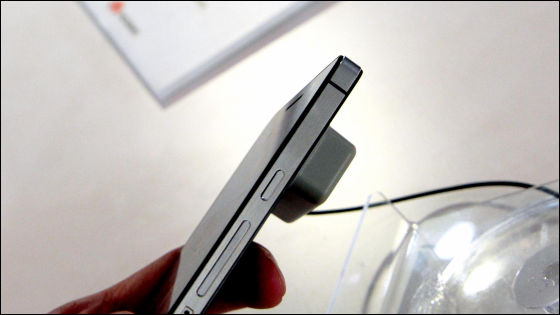 By the way, Huawei's designers were saying "paper" in the presentation, which I imaged.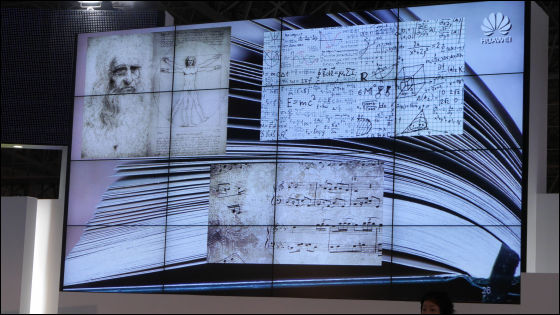 Micro USB terminal and microphone on top.



On the left side is a sort of metal protrusion. It is not a button.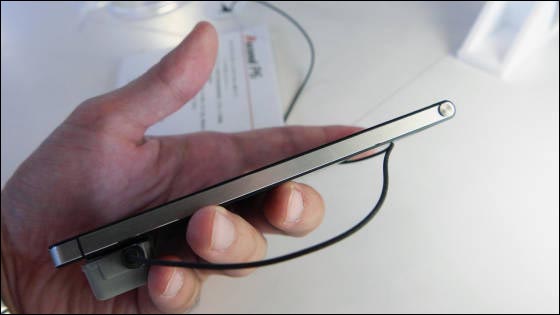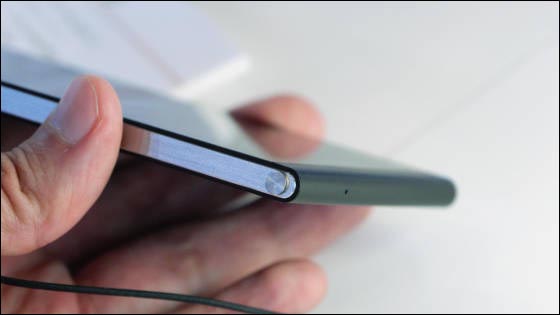 Pull out it is a pin.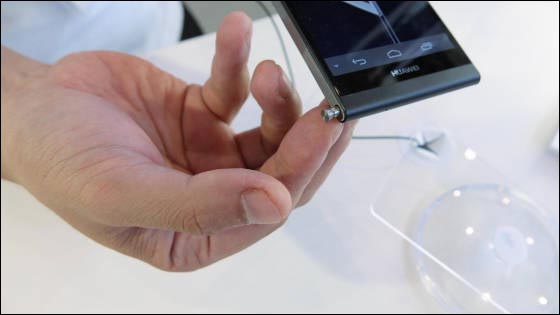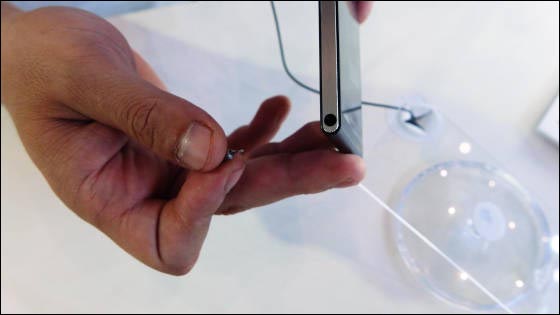 With this pin, it is possible to remove the SIM card and microSD card.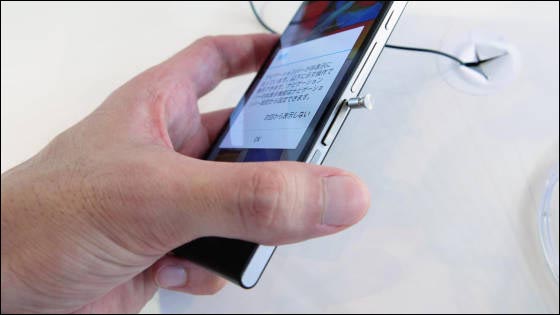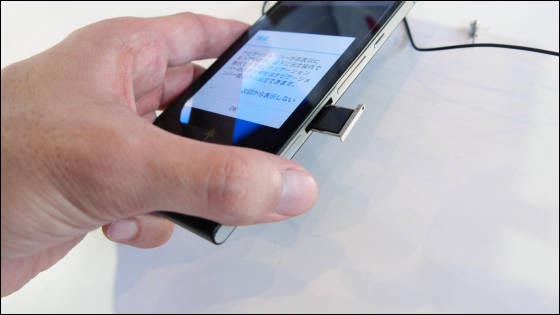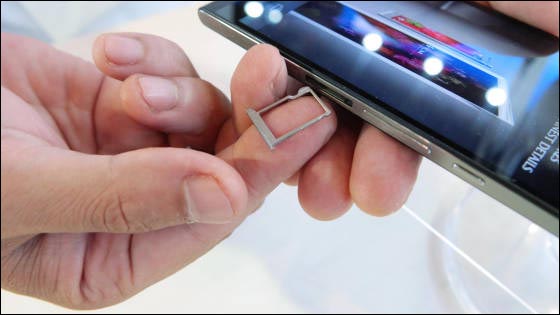 Mike on the bottom.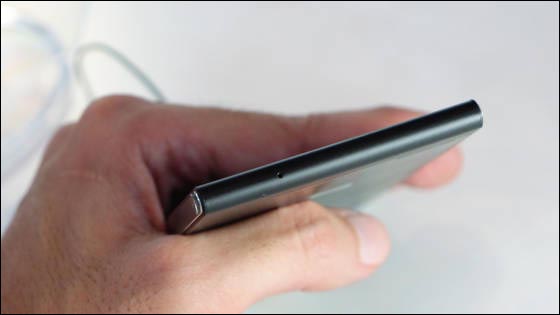 Out-camera has 8 million pixels and autofocus is also equipped.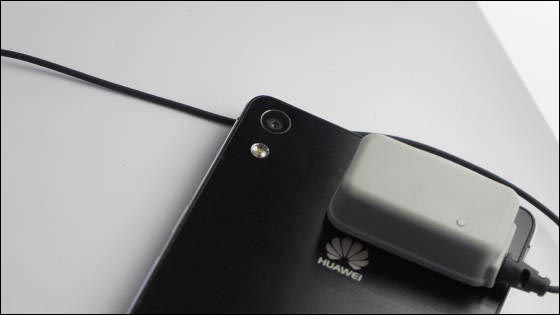 Outcamera of Ascend P6 is a moderate spec among the latest smartphones, but in addition to a bright lens with F value of 2.0, Furway's original software "IMAGESmart" optimizes for 200 scenes by beautiful photos It is possible to take a picture.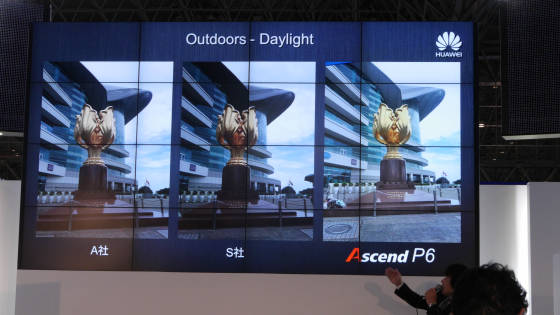 In the booth, photo contest judgment was done by Mr. 100 new photographer (Dodo Arata). Mr. Hyaka used Ascend P6 and told that he was surprised at the photograph drawing ability.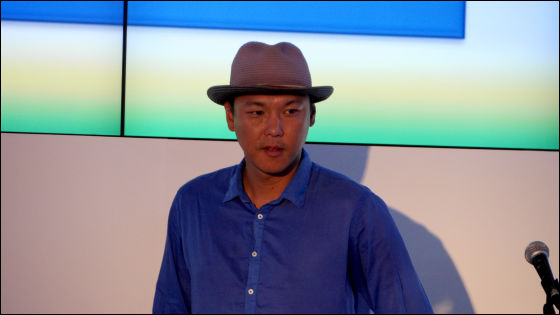 The back side has been subjected to hairline processing and there is a very luxurious feeling.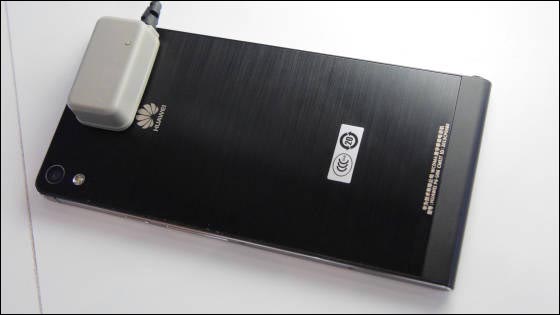 Speaker at the bottom of the back.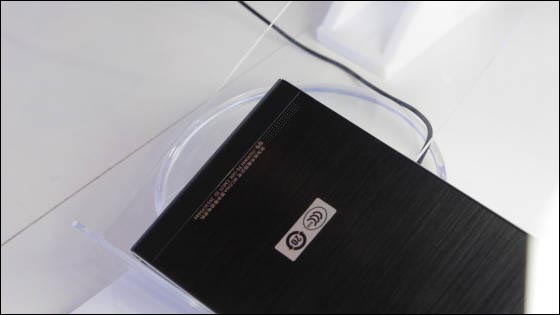 The world's thinnest smartphone Ascend P6 is a smart phone with a high quality texture and a high-class feeling while also looking at its thinness. Ascend P6 is currently developing a LTE-compatible model and is not yet to be released in Japan, but according to Huawei employees, he wants to sell it in Japan during the cold season.