"Google Chrome 30" stable release for image search by right clicking image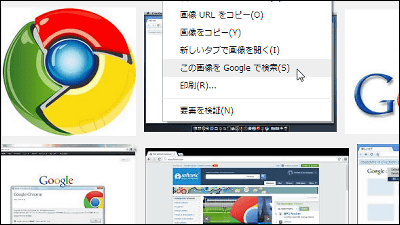 A stable version (30.0.1599.66 m) of the web browser "Google Chrome 30" has been released. In addition to security related fixes, as a new feature, it is now possible to search images on the website by right clicking on images on websites or blogs.

Chrome Releases: Stable Channel Update
http://googlechromereleases.blogspot.co.uk/2013/10/stable-channel-update.html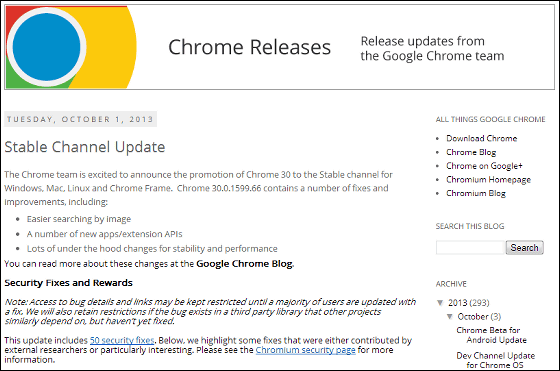 Google Chrome Blog: Search by image and new Chrome for Android gestures
http://chrome.blogspot.jp/2013/10/search-by-image-and-new-chrome-for.html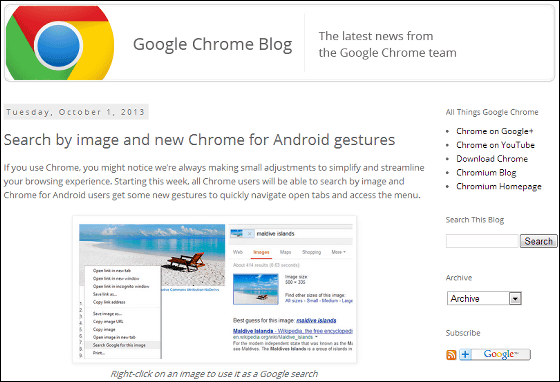 Be co-founder of GoogleSergei · Brin photo is uploaded to WikimediaRight click on this image and click "Search this image on Google ..." ...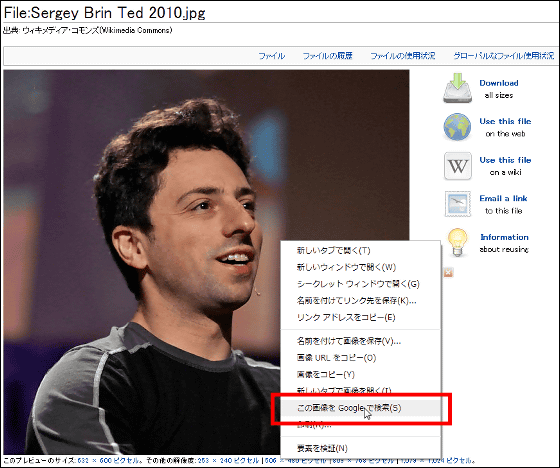 The result of Google image search of this Sergei · Brin photo will be displayed.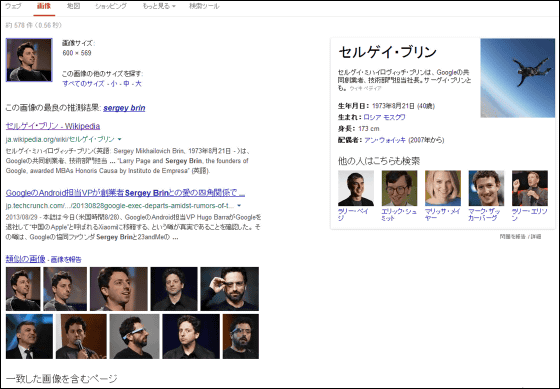 When you want to find out other similar pictures, you do not need to bother to search the URL of the image or download it and you do not have to drag and drop it to the search box so it will be useful in details.

In terms of security, 10 vulnerabilities with high risk, 7 vulnerabilities in risk, 1 vulnerability with low risk, etc. have been corrected. Updates are automatically made to the latest version, but those who want to update early can update by choosing "About Google" from Google Chrome menu. The latest version is "30.0.1599.66 m".