Haagen Dazs feels a visit of autumn Limited time offering Lamb Raisin · Apple pie Tasting review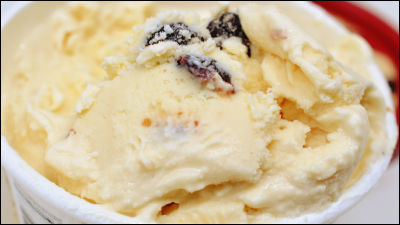 It has become less severe than in the hot weather in September, but it has become a season when a little hot weather still remains. From Haagen Dazs ice cream "Rum raisin"When"Apple Pie"Has been on sale for a limited time and it is said that it is finished in perfect taste in early fall, so I tried it at once.

Minicup Cup | Product Information | Haagen-Dazs Häagen-Dazs
http://www.haagen-dazs.co.jp/products/minicup/rumraisin.html

Apple pie | Product Information | Haagen-Dazs Häagen-Dazs
http://www.haagen-dazs.co.jp/apple_pie/

This is a rum raisin which is sold for a limited time every autumn and winter.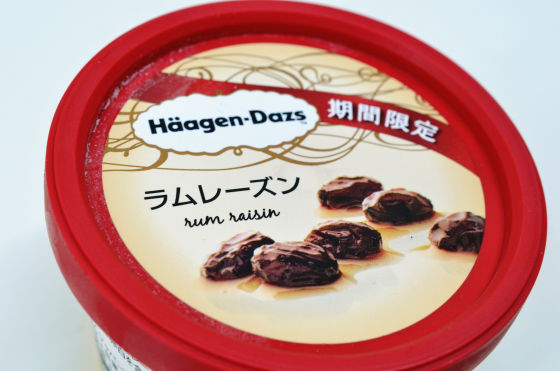 Raw materials and raisins are included in raw materials.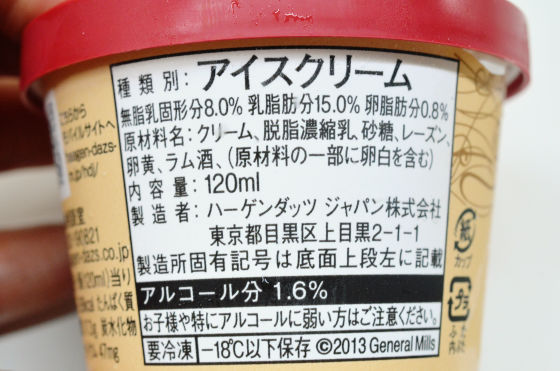 Energy contained per 1 ram raisin (120 ml) is 268 kcal calories.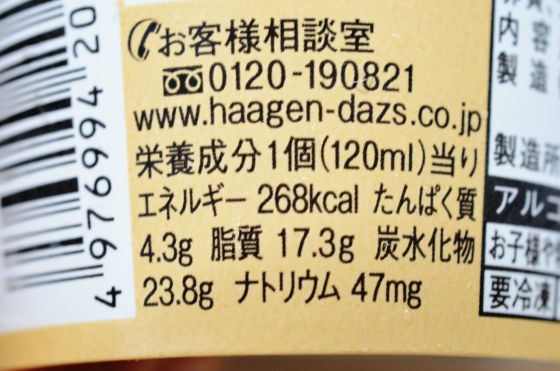 When opening with perrita, you can see the rum raisin slightly on the surface of the ice cream.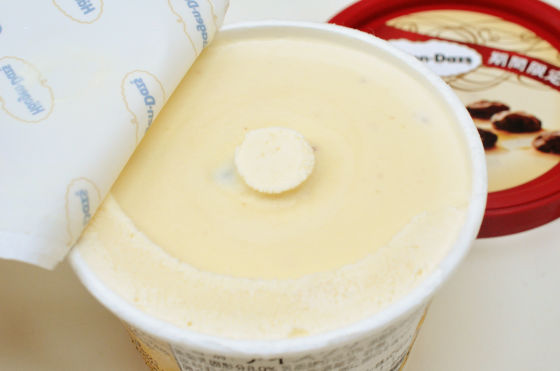 Raisin came out when scooping with a spoon from the bottom of the container. In addition, raisins are using California raisins soaked in rum.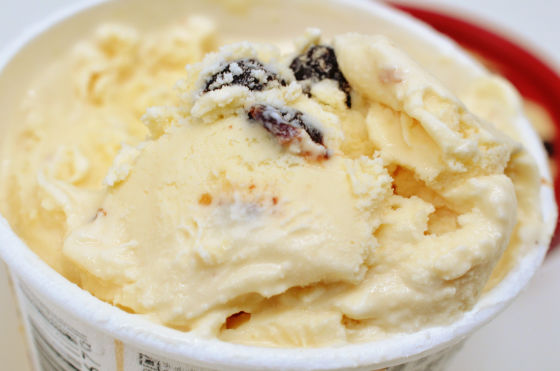 When you eat a bite, it is intertwined with rich vanilla ice cream to the extent that the taste and smell of rum is not too strong. Raisins overflow with rum and juice every time they chew, directing ice cream and exquisite harmony.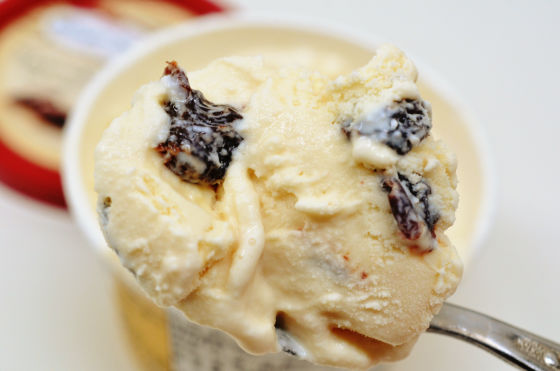 I will try eating apple pie next time. Print photos of cut Apple pie in the package.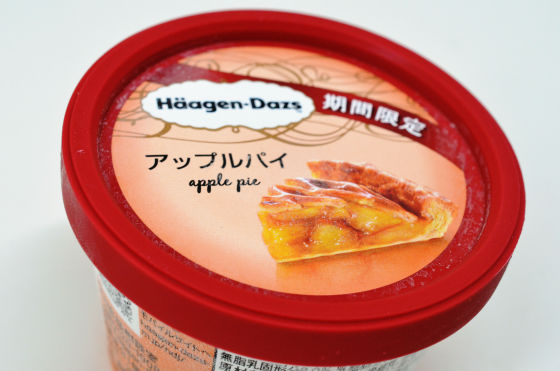 Raw materials include apple pulp, pie, cinnamon powder.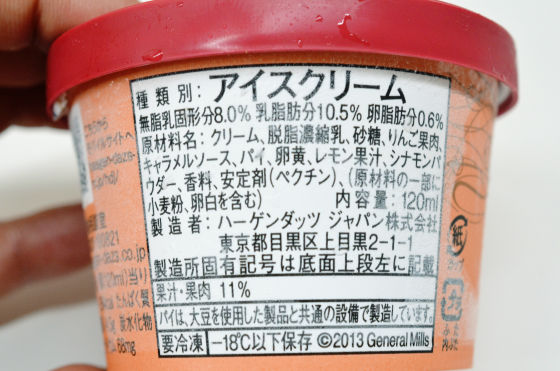 Energy contained per apple pie (120 milliliters) is 264 kilocalories.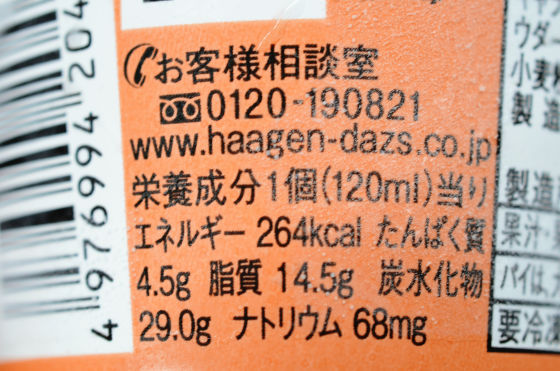 When opening it, it smells a little scent of cinnamon.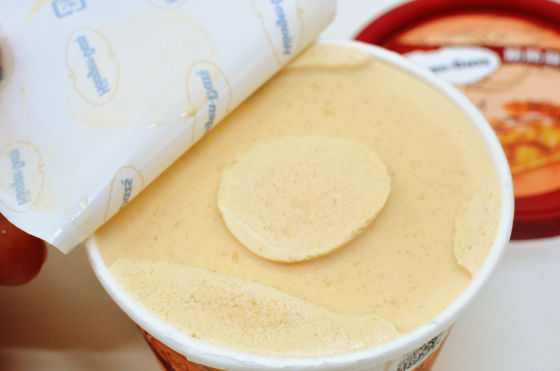 Even if you scooped with a spoon, the apple could not be seen.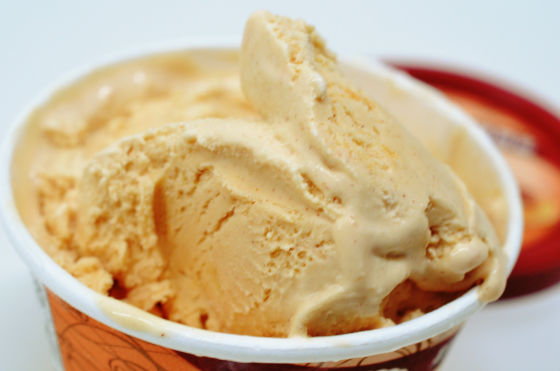 However, when you eat a bite, you can see that it contains apple and fine pie that were greatly cut. In ice cream, cinnamon and caramel sauce are just mixed well, and the apple cut was a shaky rusty texture and the apple pie taste reproducibility is considerably high. It was slightly smaller, but a piece of crispy pie was mixed in ice cream.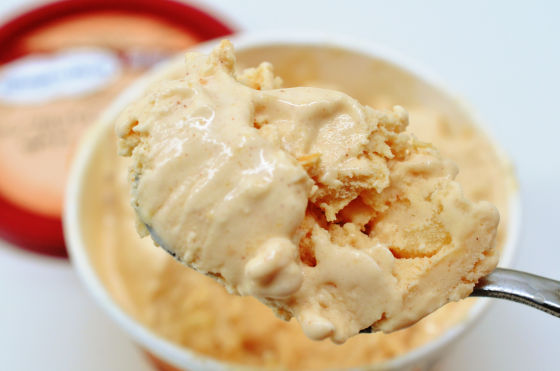 The cut apples are quite large, and they come out as rugged from the bottom of the container.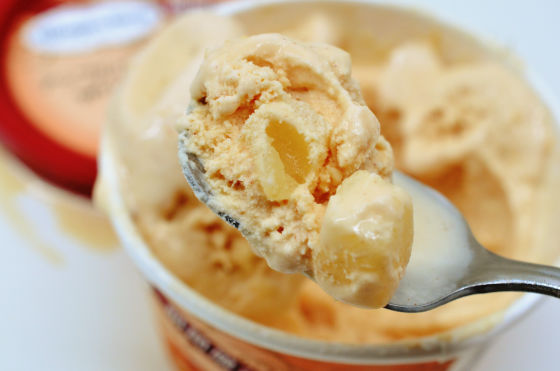 Both rum raisin and apple pie are on sale at supermarkets and convenience stores nationwide from September 9, 2013 with 284 yen including tax. Both products were not ice cream, which was emphasized sweetness, but it was finished in a taste that can be enjoyed even by people who are not good at sweetness.