"Suki pork curry" of the Sukiya which reproduced old-fashioned curry is a little expensive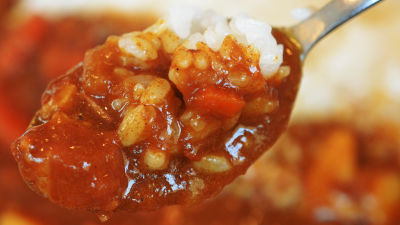 Pork curry is a little nostalgic curry which comes out often at school meals etc. However, vegetables have entered "Pork currySukiya is on sale from Wednesday, September 11th. Recently I did not have much opportunity to eat pork curry, so I went to the shop to experience that old flavor again.

Pork curry to the effect of Sukiya | Campaign | Sukiya
http://www.sukiya.jp/campaign/2013/porkcurry.html

Arrived Sukiya.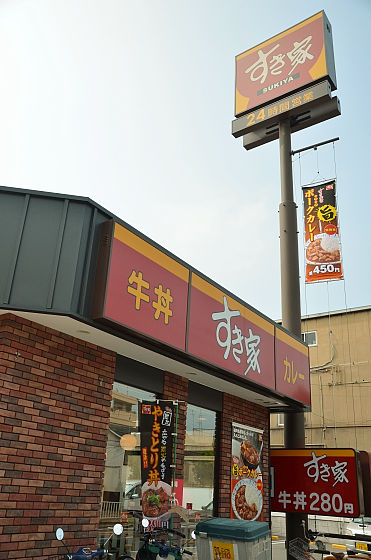 Appeal new products even at stores. Enter the shop.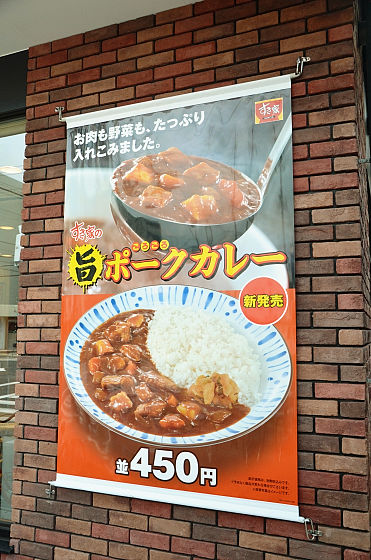 A pork curry poster is also stuck in the shop ... ...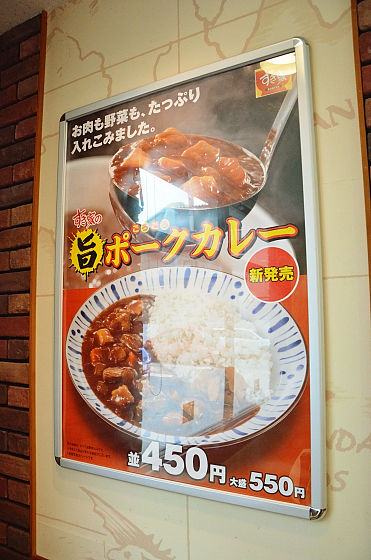 Atmosphere that it is also pasted on the table, and anyway it is necessary to order pork curry.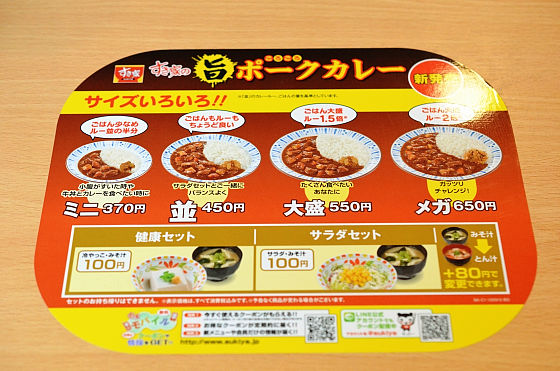 So that you wait after placing an order Pork curry arrives in 1 ~ 2 minutes. The scent of curry is not very strong.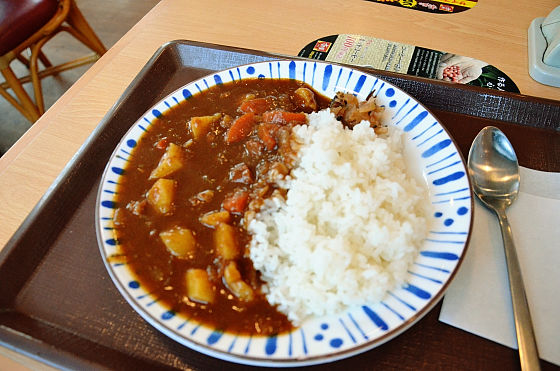 Potatoes that have been cut to a large extent are rumbling and many are included.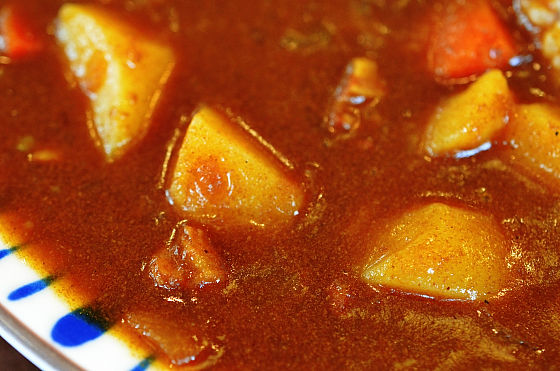 I also found carrot and pork. Onion contains a little cut that is small.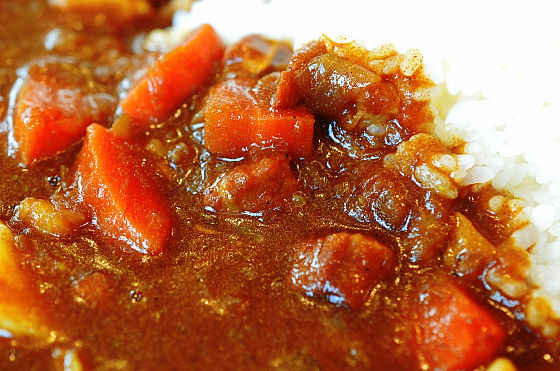 The curry partner Fukumisama has a brown one attached. I decided to eat it.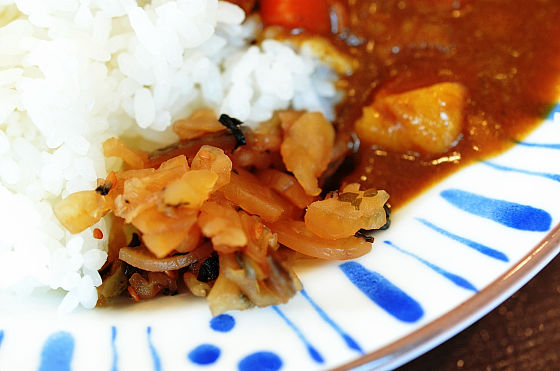 Because there is no designation of spicy, I tried eating thought that it was sweet, but the spicy is about medium spicy. It is not spicy and it is hard to eat people who are not good at eating spicy food. I feel the sweetness of pork and the sweetness of vegetables, the taste of "nostalgic curry flavor coming out with meals", the memories of meals will be revitalized.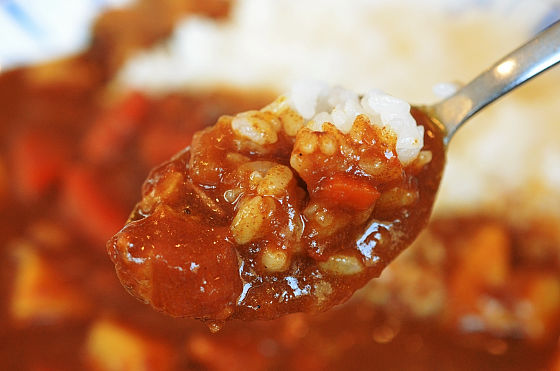 Good potatoes feel good texture as hokuhoku. Due to the large amount of potatoes even at the same time, the calorie is 763 kcal, which is higher than the 673 kcal of beef bowl.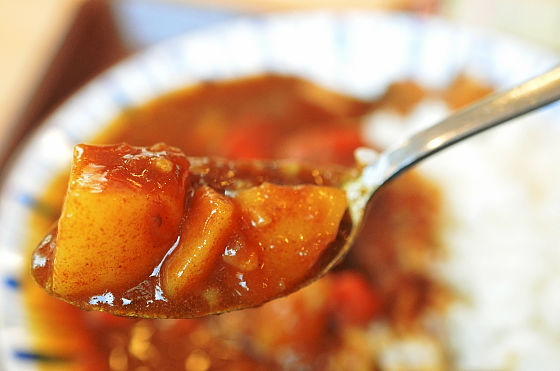 Pork is cooked softly, and the taste of curry is well impregnated. However, although there are many ingredients of curry, when looking at other companies in the same industry Matsuya 's original curry comes with miso soup with less ingredients but an average of 350 yen including tax, curry of Yoshinoya and tax - included 330 yen I feel the price of 450 yen for Sukiya is expensive.



This product is limited time sale. It is close to the taste of lunch that can not be tasted a bit now, so it is recommended for those who want to taste that taste again.