"Notezilla" that the score can be moved together and tracked according to the performance of the orchestra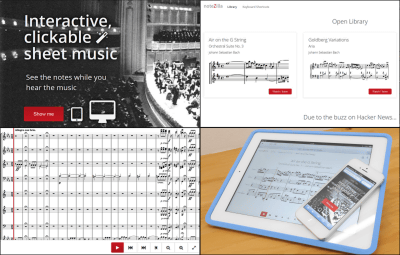 It is an orchestra playing with a composition of more than 60 members in total, depending on the performance, but it is necessary for a skilled technique to recognize what timing is ringing while looking at the score. So, the service that will play the orchestra's performance tracking the score so that you can tell which instruments are ringing now is "NoteZilla"is.

NoteZilla
http://notezilla.io/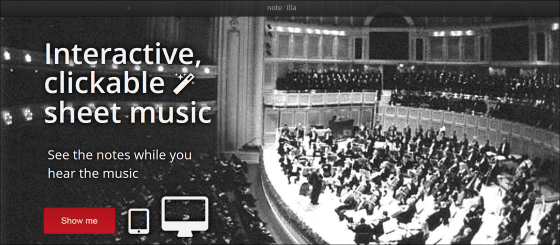 Click "Show me" on the top page to start noteZilla.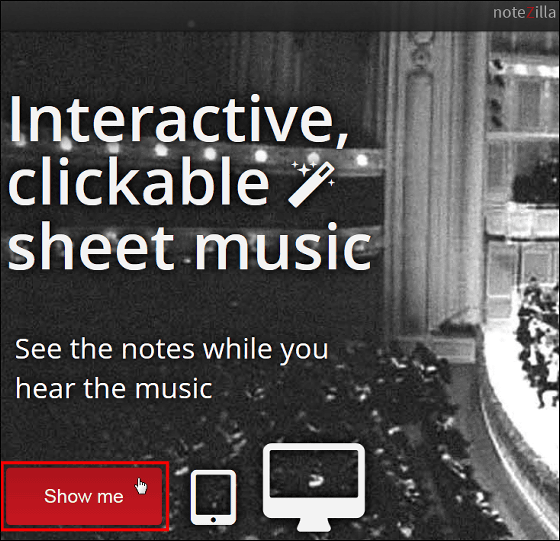 Then "Open Library" opens,Johann Sebastian Bachof"Aria on the G line"Bach's"Aria"Goltberg Variations",Ludwig van BeethovenSymphony No. 5 "Destiny"Can be reproduced now.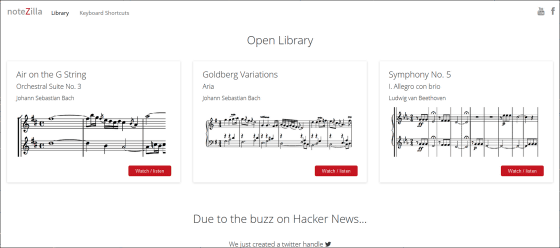 I tried experimenting with Beethoven's Symphony No. 5 "Fate". Music score for each part is displayed.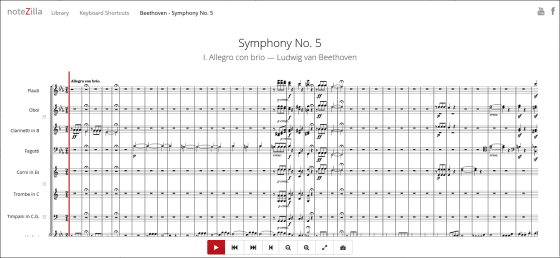 On the lower part of the screen are buttons related to playback and setting, and there are "Play / Stop", "Return to Previous", "Send To", "Return to the First", "Reduce the Score", "Expand Sheet", " Screen mode "" Playback speed "can be selected.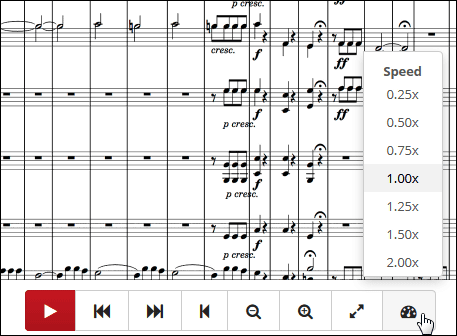 For PC users, keyboard shortcuts such as play / pause with the space key and returning to the beginning with the enter key are also provided.




When you press Play, the red bar will flow over the score according to the music. A mechanism that allows you to check which instruments are being played by visual and auditory sense.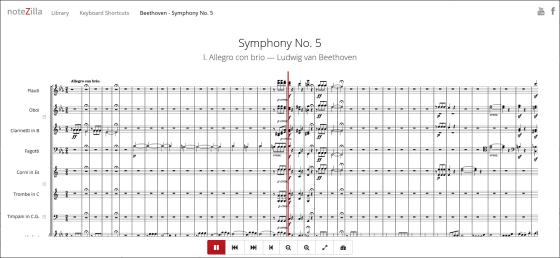 Symphony No. 5 "Fate" has many performance instruments, so if you adjust and enlarge and adjust all the instruments to look like this. I understood well that the whole performance comes to a part of Fortissimo (very strong) and it is a powerful performance.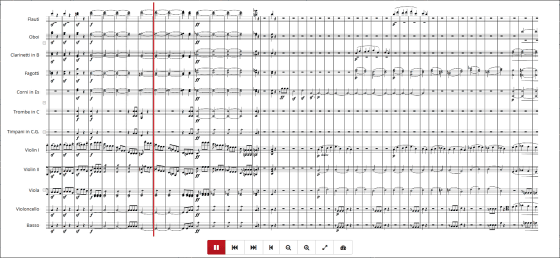 The "Return to previous" and "Send to previous" functions that correspond to "←" "→" on the keyboard can move the red bar up to the measure at the end of the displayed score, but for fine forward and rewind Because it is not suitable, in some cases it is necessary to click the playback start point with the mouse.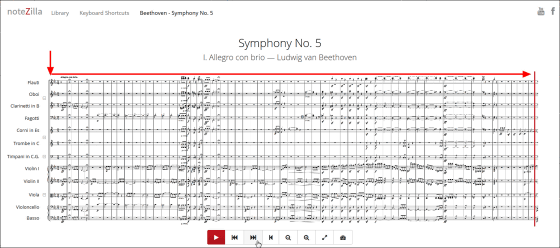 By clicking the "+" "-" button next to each instrument name, you can also display and erase your favorite instruments like the tree display of the computer.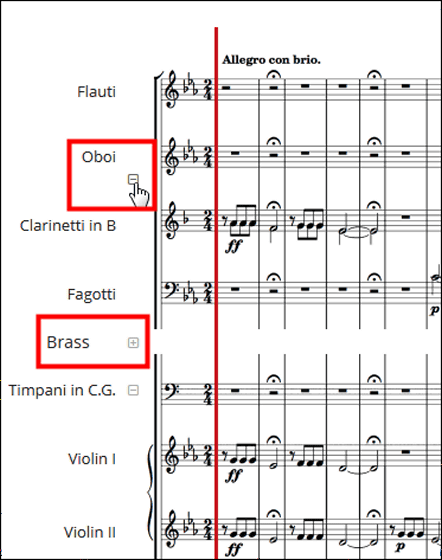 In addition, by right-clicking on the score and selecting "Save image as name", you can download and save the score to any place.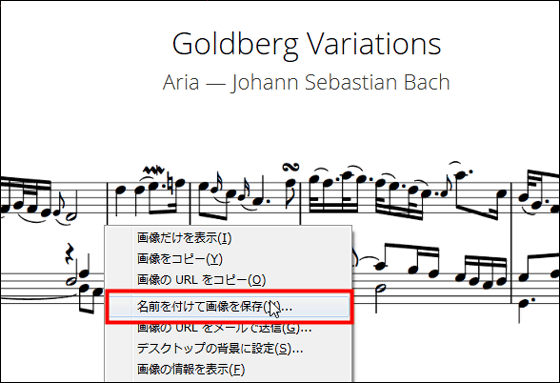 We will add songs to the library every week at noteZilla, and you can also receive notice of new song addition by registering your e-mail address. Also, we are looking for requests and feedback from Twitter and Hacker News, and if we write requests, we will respond flexibly.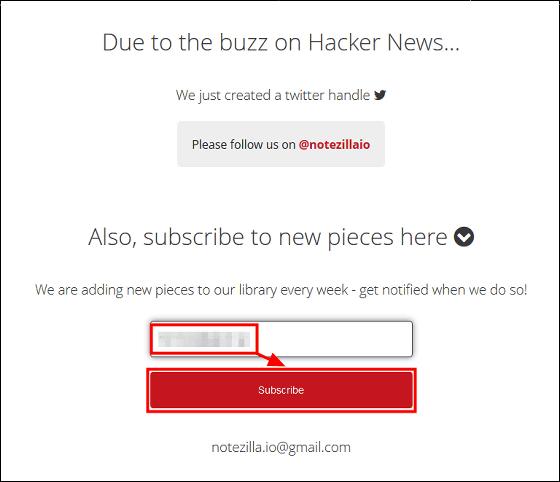 It can also be used from iPhone and iPad, but the impression that heavy movement ... ....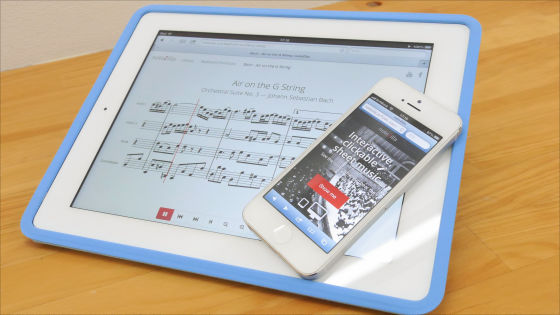 Although the difficulty was seen that the start of playback was a little late and the movement of the playbar was too rough, new songs to be added each week are attractive, and noteZilla to track the music while playing music It should be an interesting service that could be expected for those who play musical instruments or just listeners.