Wireless remote control "Muku Shuttr" which makes pictures of self-taking and photography in smartphone fun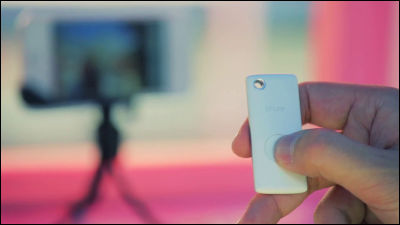 Smartphone camera performance isImprove with dramatic momentumI am doing it,A newspaper company fires photographer training with the iPhone to reporters with all photographers firedTo the extent that it is enough, if you want to take pictures with several people, including yourself or yourself, with a camera, taking pictures takes a burden at once. A compact wireless remote control for smartphones that solves the problem at such a photo shoot is "Muku Shuttr"is. Although photography with smartphones could only be done within the reach of your hand, if you have Muku Shuttr you can take a picture even if you are away from the smartphone up to 10 meters, you do not need to install a special application easily It is now available.

Muku Shuttr - first ever mobile shutter for iPhone & amp; Android by Muku Labs - Kickstarter
http://www.kickstarter.com/projects/68008805/muku-shuttr-slimmest-remote-camera-control-for-sma


When taking pictures with smartphones, there is nothing particularly troublesome when you are sticking to the side that takes pictures ... ...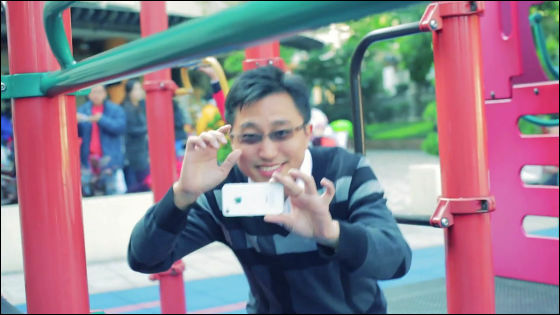 For example, when you want to take two-shot photos with parent and child like this, you must struggle with smartphone with one hand.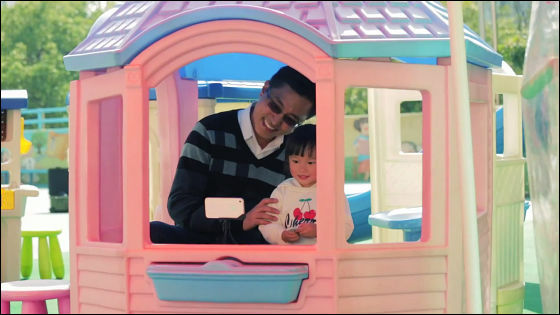 It is a compact size wireless remote control with Muku Shuttr, 61 mm × 26 mm × 6 mm that will improve such a troublesome situation.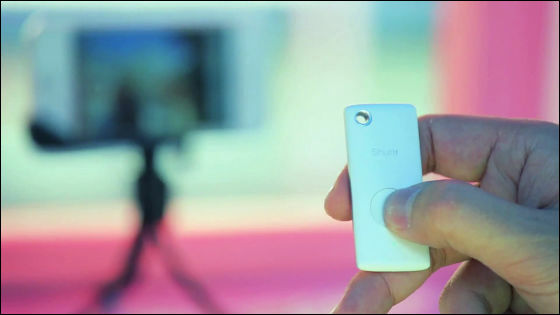 Hold this in one hand, press the button at the timing you want to take a picture, OK, you can put a natural scene in the photo without worrying about the camera.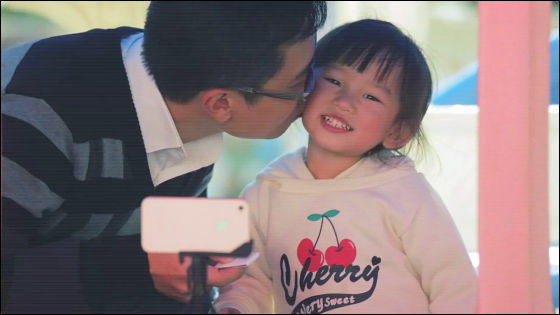 Taking pictures by wired remote control ...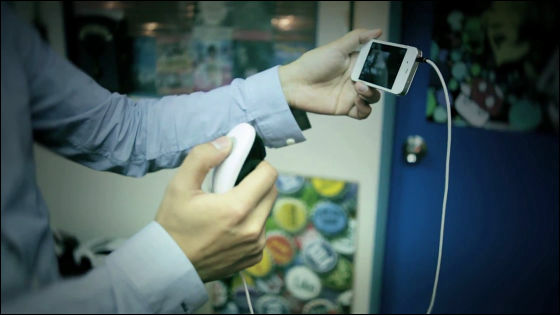 If the cord is long, it becomes an obstruction of storage, and if it is short, it becomes impossible to take a photograph apart from being a big remote controller.



On the other hand, how to use Muku Shuttr is very easy, turn on Bluetooth ... ...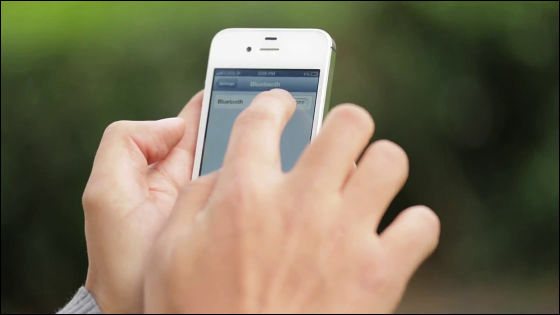 Just connect Muku Shuttr and your smartphone.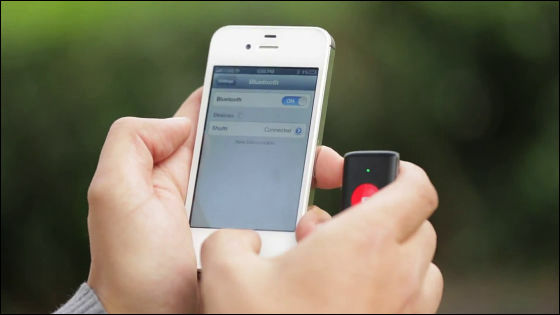 You can now take pictures from the remote control.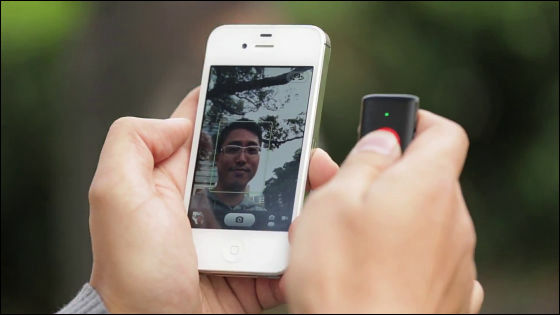 Muku Shuttr is compatible with Bluetooth 3.0, and terminals that can be connected are iPhone and iPod touch ......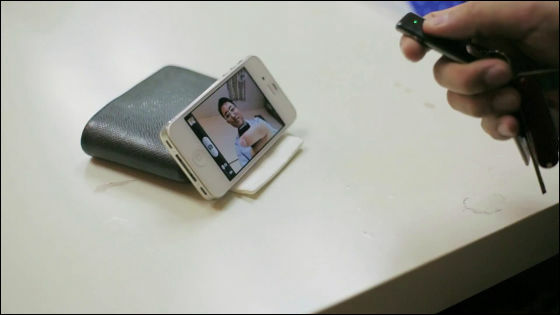 An iOS terminal such as iPad / iPad mini.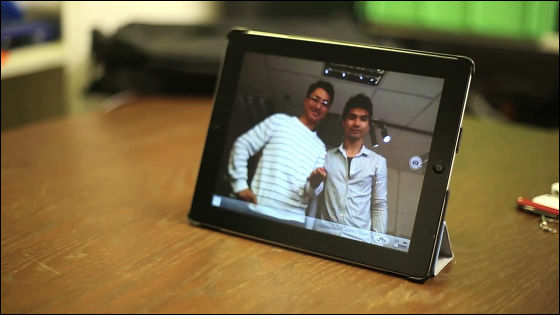 Furthermore, you can pair with terminals such as Samsung's Galaxy S4 · S3 · Notes 2 · Notes Tab 8.1 · Notes 10.1 and LG's Nexus 4 and use it without any special application.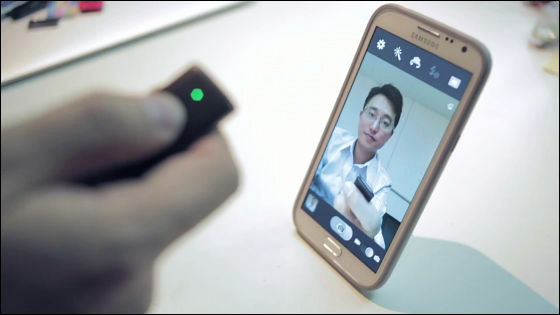 Attaching to the wall like this ......



Because it is also possible to take pictures, depending on the idea it seems likely to be able to fit the unexpected interesting scene into the picture.



Also, taking pictures with family ......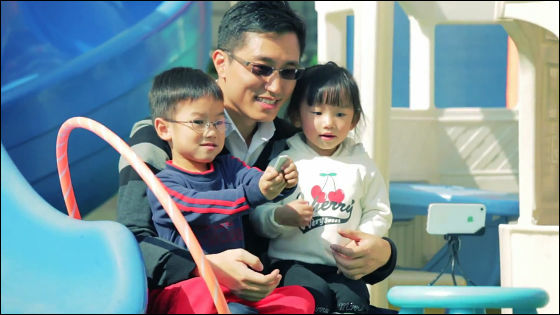 When taking a group picture with a lot of people, there is no need for anyone to become a photographer.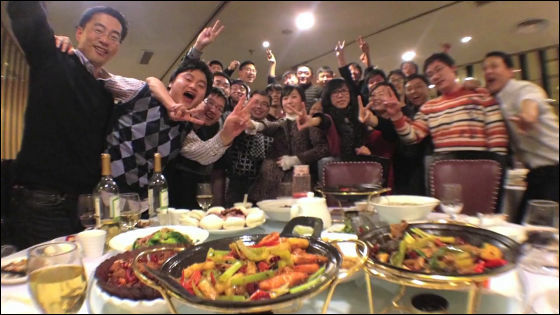 Since it is compact size, if you attach it to something like a key holder, you can easily carry around, there is no bulky worry when not in use.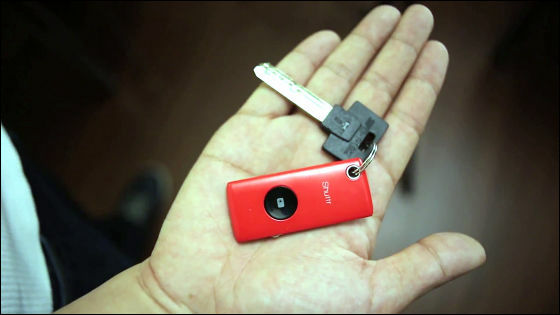 Although the color is developed in two colors, black and white, it is possible to add color variations in the future as well.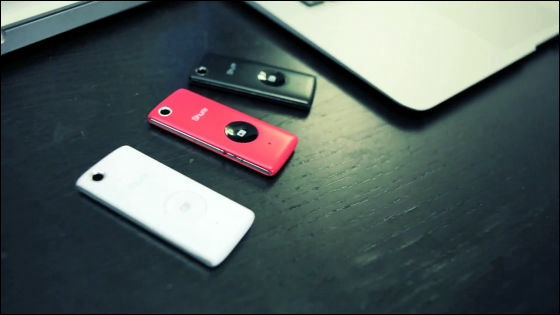 Muku Shuttr is currentlyKickstarterWe are seeking investment and collecting about 16,000 dollars (about 1.6 million yen) over the ten thousand dollars (about 1 million yen) that was the target amount as of July 16th while writing the article . Muku Shuttr's white and smartphone stands can be obtained if you invest 29 dollars (about 2900 yen).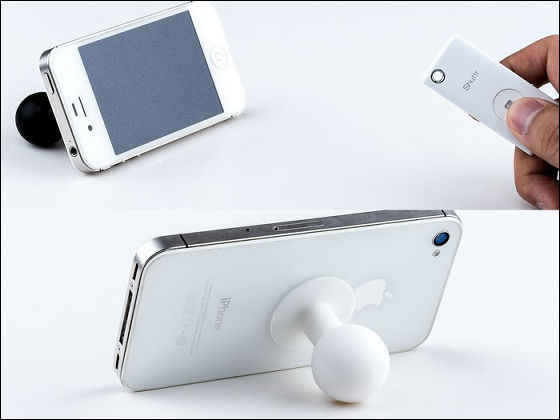 The deadline for this project is August 9 (Fri) at 8:20 pm.

· Continued
Mini size wireless remote control for smartphone of 30 seconds or less from setting to photographing "Muku Shuttr" Movie & Photo Review - GIGAZINE