I have eaten McDonald's "Quarter Pounder Gold Ring" for 1 day limited quantity limited quantity 1 piece 1000 yen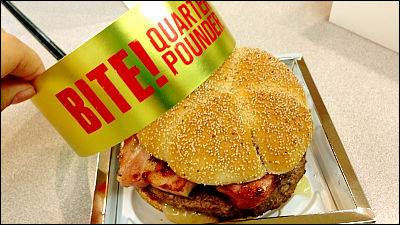 Smoky thick cutting bacon and sliced ​​pineapple, smooth texture such as Monterey Jack cheese etc are used and finished with spice-tailored BBQ sauce is McDonald's new burger "Quarter Pounder Gold Ring"is. This will be released on July 6th, 13th, and 20th, selling one type of new burger totaling one day in a limited quantity and limited quantity "QUARTER POUNDER JEWELRY"In the first campaign of the campaign named" 1 price "is set to 1000 yen for McDonald's and somewhat higher setting, I tried to eat what it is like.

QUARTER POUNDER JEWELRY | Quarter Pounder BLT / Quarter Pounder Habanero Tomato | Campaign | McDonald's
http://www.mcdonalds.co.jp/campaign/qlb/jewelry/

Arrived at the shop.



Among quarter-pounder jewelry, "today's limited" is "gold ring".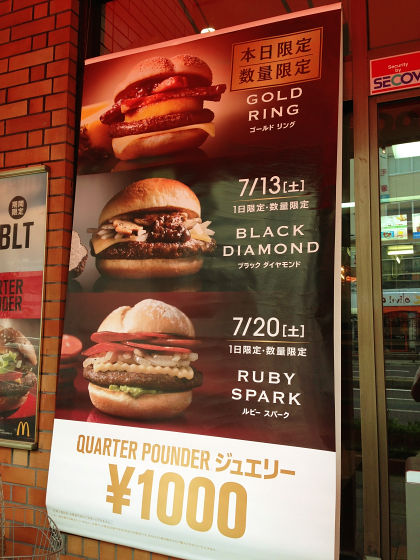 I tried ordering, but I ordered Eat-in, but the gold ring was handed over in a white paper bag.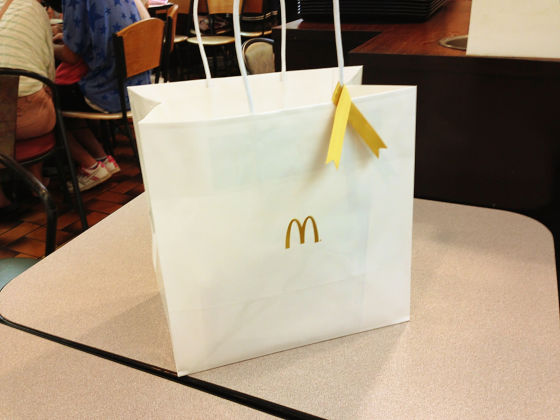 Inside there is a white case like a cake box and an explanation written with a stinky commitment of the gold ring, which is not a high class atmosphere in McDonald's ever.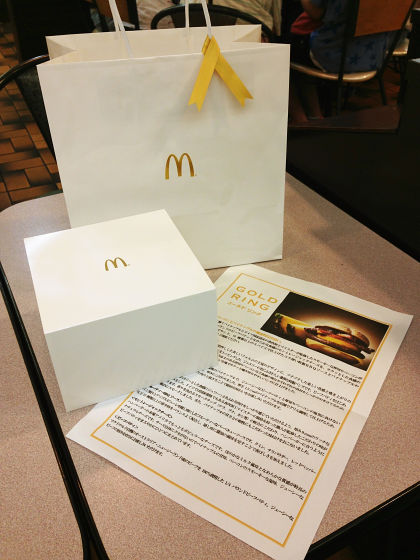 Slide the white case and take out the box containing the gold ring.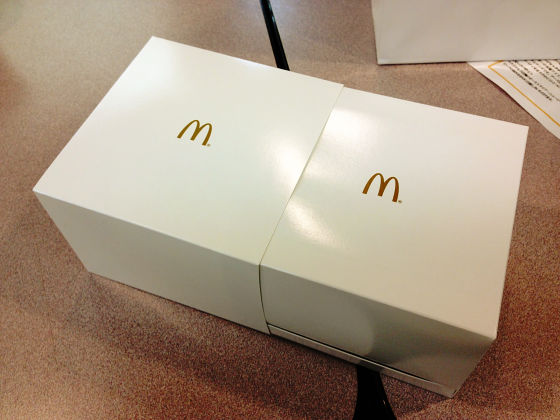 When opening the box, it was not wrapped in wrapping paper, and the burgers were intact as it was.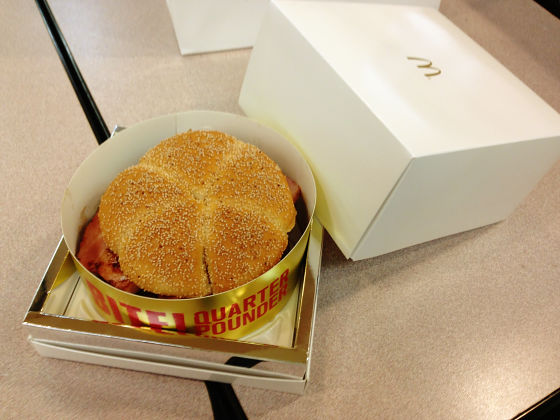 There is a red letter "BITE! (Kaitte!)" On the gold field.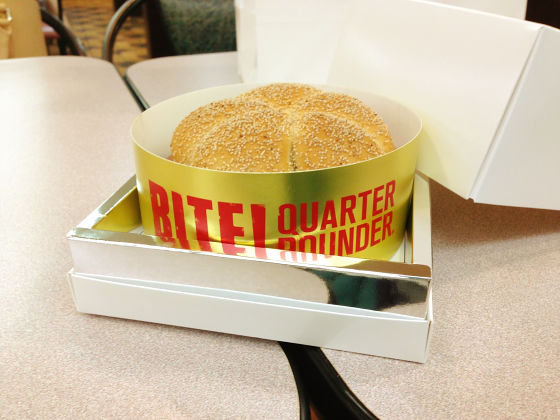 Removing the paper roll ... ....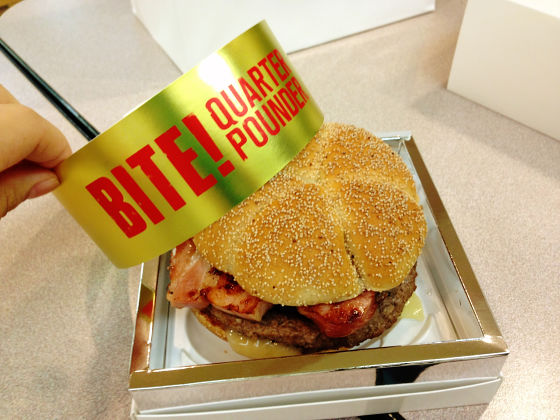 Like this. Poppy seed is topping on top of the buns.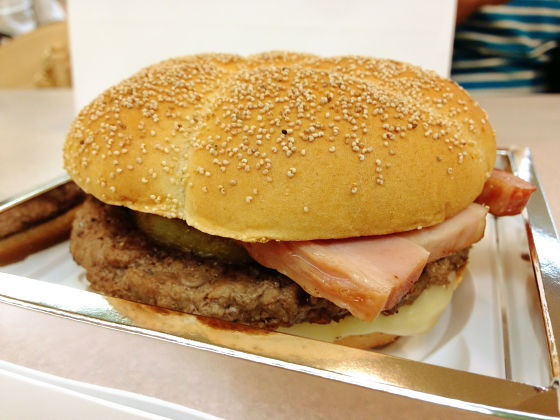 When I removed the buns, 2 thick bacon appeared in inside. The sauce is barbecue sauce which made pine fruit juice and apple puree hidden.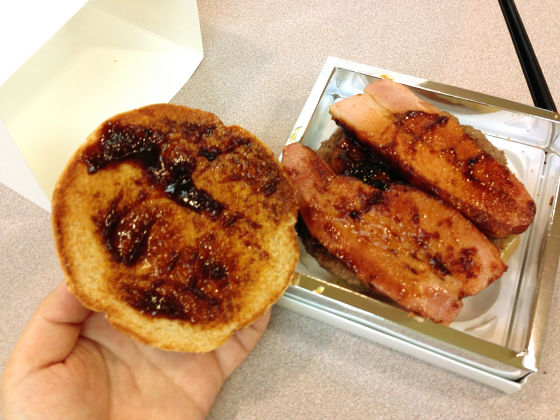 Below the bacon there were sliced ​​pineapple, beef patty, Monterey Jack cheese hidden. Because the pineapple is cooked grilled, it has brown scorching in some places.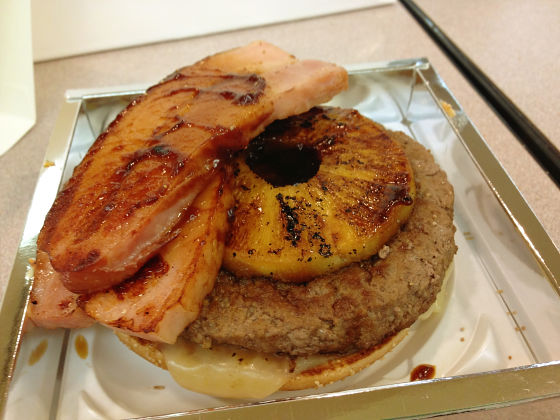 It is like this when I draw it.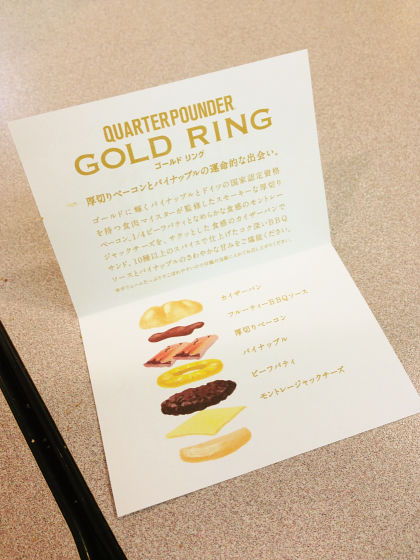 Since there is no wrapping paper, I am worried about "Doing your hands get dirty", but for such a time paper bags for sandwich were also available in paper bags.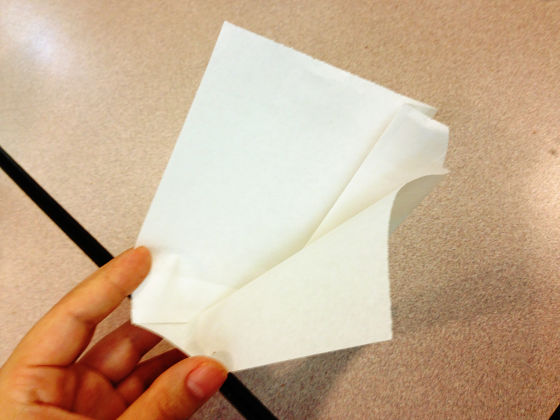 So, I will get it.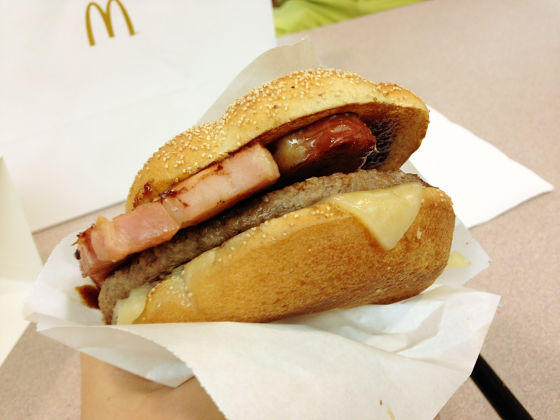 When it sticks to it, the fragrance of the barbecue sauce spreads to the mouth. There are more than 10 kinds of spices, such as cumin, chili powder, red pepper, etc. for barbecue sauce, it is not hot, but a unique flavor. As you continue to eat further, juice and fruit juice comes out from grilled cooked pineapple and juicyness increases. Although it may not be familiar taste very much in Japan, thick bacon + beef patty had quite an eating response, it turned out to be a habit.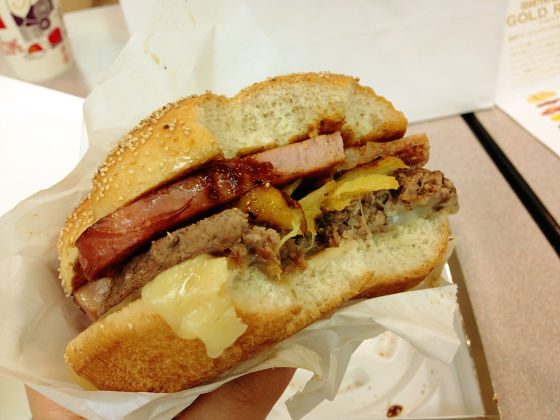 Calories are 849 kcal per meal. The morning Mac sales store started selling at 10:30, but there are sold-out stores as of 1:00 pm, and in the evening there are few stores that sell, it seems to be pretty popular.

The second part of the "QUARTER POUNDER JEWELRY" series is "Quarter Pounder Black Diamond" to be released on July 13.