Twitter Official access analysis "Analytics" can be used in Japan, I tried using what I can actually do Report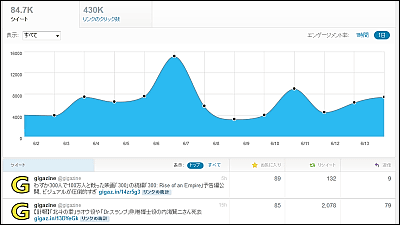 "How long have you been unfollowed?" "How many times have you clicked on your tweet's link?" "What are the people who are interested in my followers?" "What's the tweet button embedded in my site You can do an access analysis such as "Why have you been retweeted many times on your site's page?"Analytics"Feature is available on some Twitter accounts in Japan. This is in September 2011 "Twitter Web AnalyticsIt was announced as "Twitter purchased in July 2011"BackType"It has become an improvement of Twitter's access analysis service and it was possible to use it also by the official Twitter account of GIGAZINE so I tried it immediately.

Since you can use it by logging in and seeing the menu labeled "Analytics" from the setting icon in the upper right, click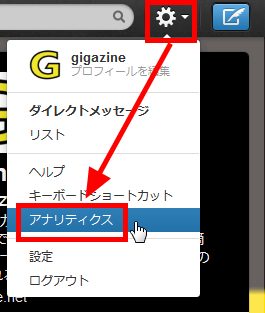 As I move to another site, enter my Twitter user ID and password and click "Sign in"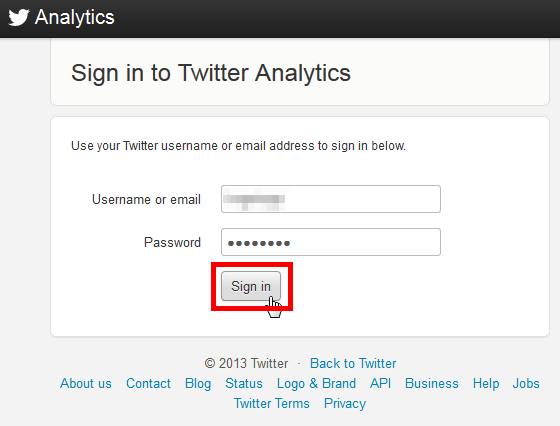 Then you can see the "Activity" report like this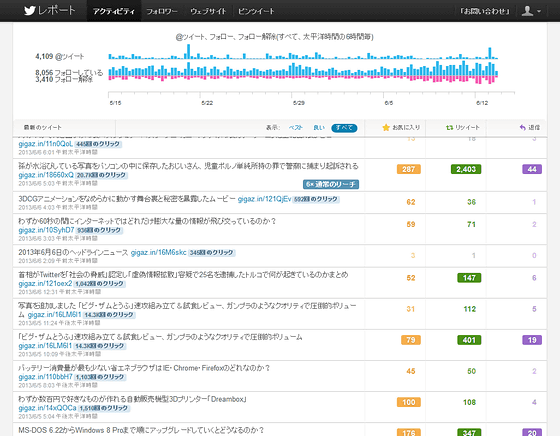 If you hold the mouse over your tweet listed at the bottom it automatically highlights the relevant part of the top graph




As soon as we know how many times we have reached compared to other tweets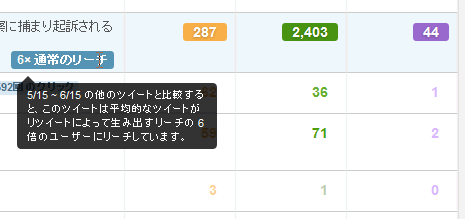 If your favorite · retweets · reply is the top 15%, the numbers are highlighted this way, you can see it in one shot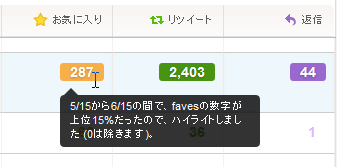 Also it can measure how many times the link in the tweet was clicked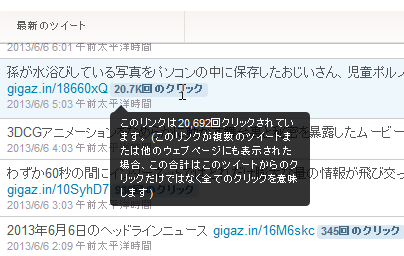 Sorting is also possible, for example in the case of "best"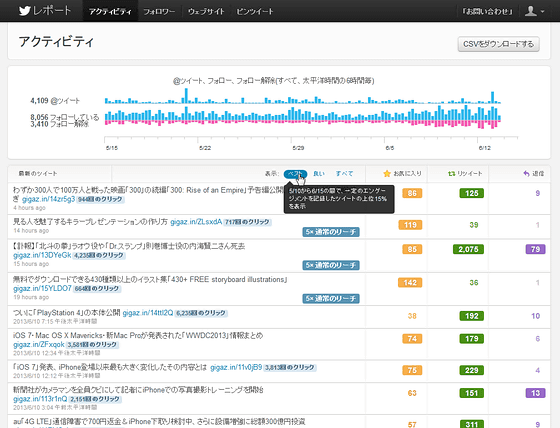 In the case of "good" that displays the upper two-thirds of tweets that recorded a certain engagement during the specified period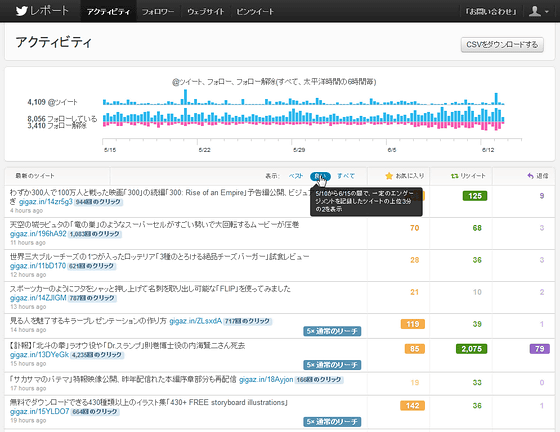 Furthermore, as you move your mouse over the top graph, you can see how many tweets @ was done, how many new followers did you follow, and how many people unfollowed.



When you click the "CSV download" button in the upper right, tweets in the specified period can be downloaded in XLS format and CSV format (character code is UTF - 8)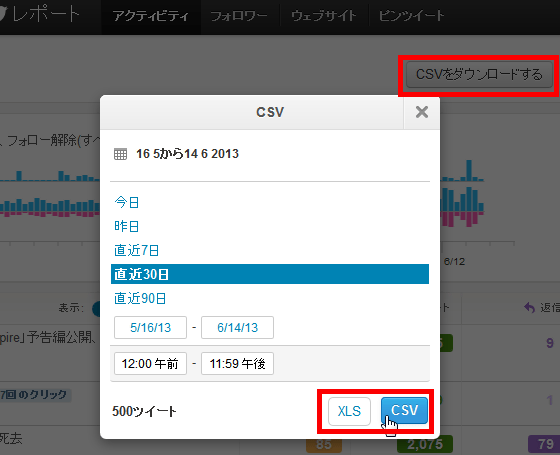 It will be like this when opened in Excel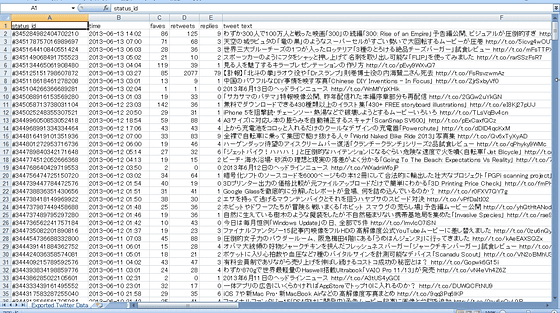 By clicking "Follower", you can analyze the user who is following you this time, you can see the top fields of interests, location information, gender, and other followers.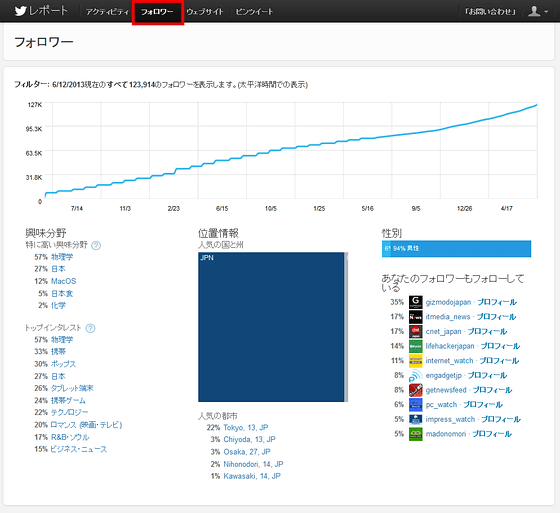 Also, if you are tweeting update information on your site, this "Website" collaboration analysis function is very useful. After copying the code and pasting it on your site, enter the domain of your site and click "Authenticate HP"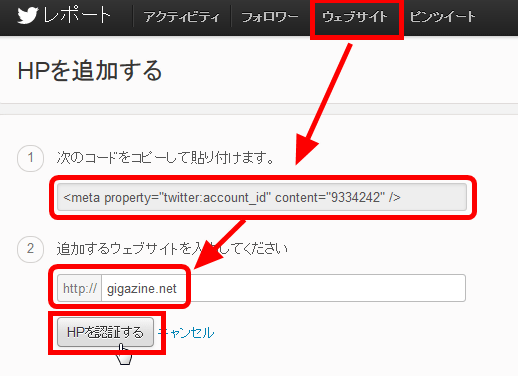 You will see a report like this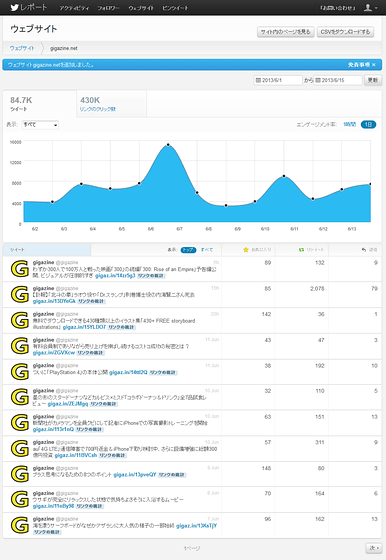 It is also possible to display graphs in increments of one hour finer than daily units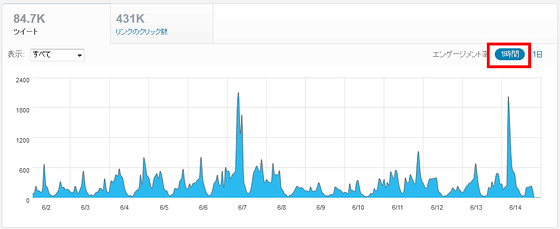 If you switch to "Tweet button", you can also see how many tweet buttons embedded in your site are functioning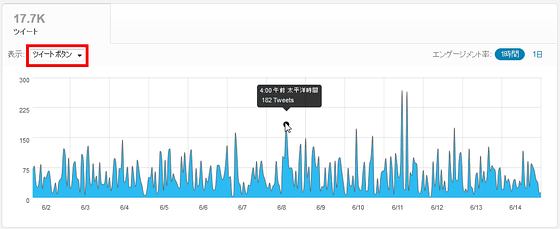 The number of clicks on the link is also graphed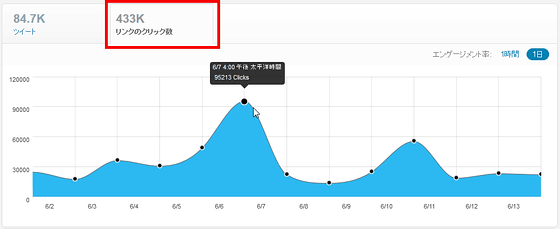 Click "Link statistics" from the list at the bottom ... ...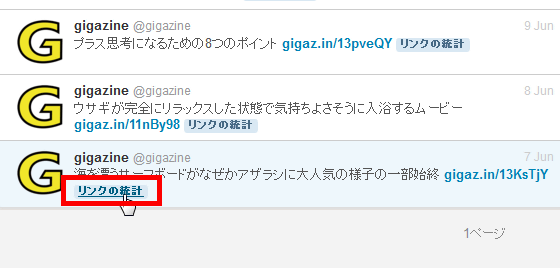 A graph showing the number of tweets and the number of clicks on the link is displayed, and users who refer to the corresponding URL of your site can be extracted and the situation other than official RT can be confirmed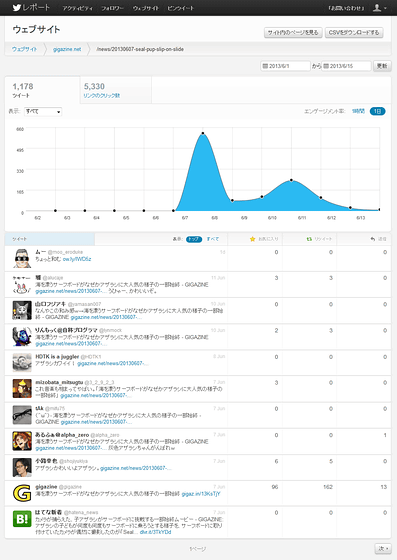 There is also a "pin tweet" feature, so you can continue to display only one selected tweet at the top of your profile screen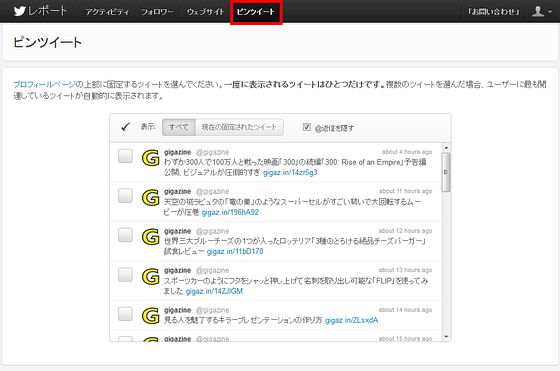 It is displayed like this and it looks only to you who is logged in. Perhaps the main purpose is to highlight echoed tweets and pin them.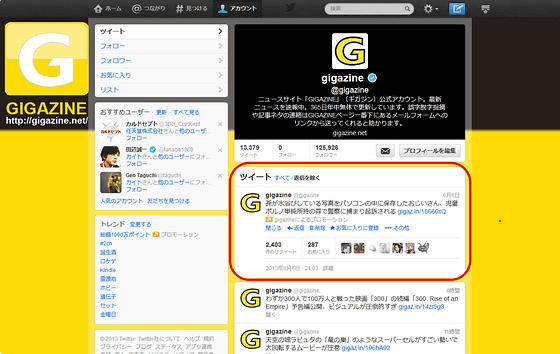 Please note that if you enable Firefox's AdBlock, you are urged to disable it



Currently it seems to be effective only for some users, but it is quite convenient to be able to use this free for free.