Posting illustrations and photos, Tumblr completes portfolio fully automatically "Illustfolio 2"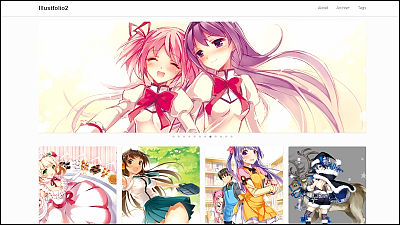 Responsive design · Retina display correspondence etc. Previous "IllustfolioIn addition, Illustrations of individual pages are further enlarged, thumbnails of latest articles are displayed on permanent link, added Exif information can also be displayed and uploaded images to Tumblr so that they can be used as a photo blog Tumblr theme which makes portfolio site easily by just making it "Illustfolio 2"is.

Illustfolio 2 - Tumblr theme that can create illustration portfolio site in a flash
http://sanographix.github.io/tumblr/illustfolio2/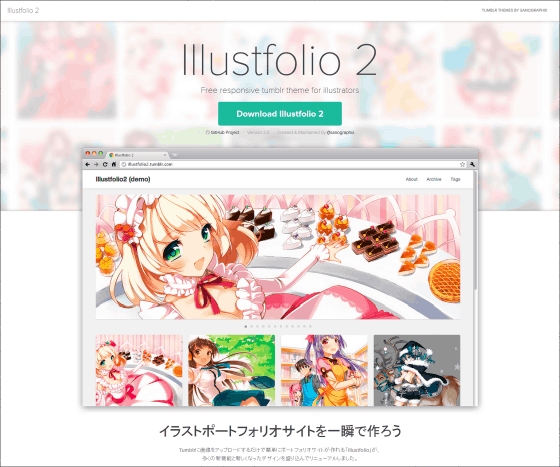 This was published in the pastIllustfolioThe design was renewed. The predecessor Illustfolio has the following design, the image display per page is 3 × 3 9, the image displayed is a rectangle, and the profile etc. is displayed at the bottom of the page I will.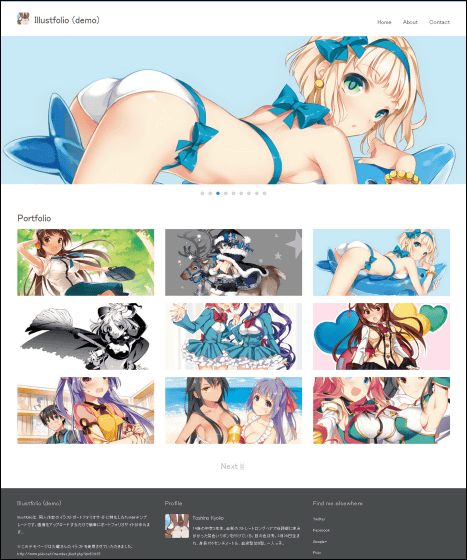 And here is the demo page of Illustfolio 2. A slide show is displayed at the top of the top page and a total of 12 illustrations are displayed under 4 × 3. Although it is possible to set links such as About page in the upper right of the page, you can see that the information such as the profile at the bottom of the page has been deleted, the design is simpler and more image centered.

Illustfolio 2
http://illustfolio2.tumblr.com/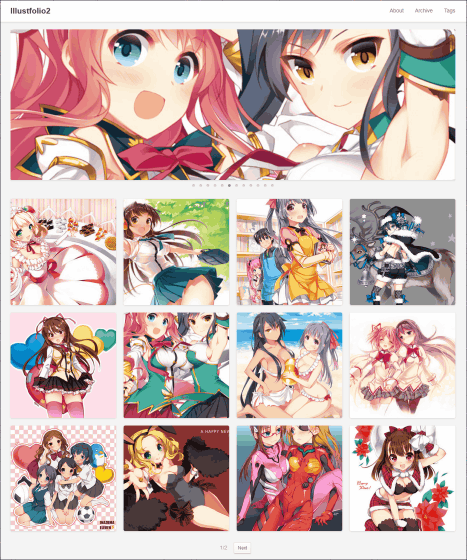 The individual page looks something like this. The maximum size of the displayed image changed from 770px to 880px to a larger size.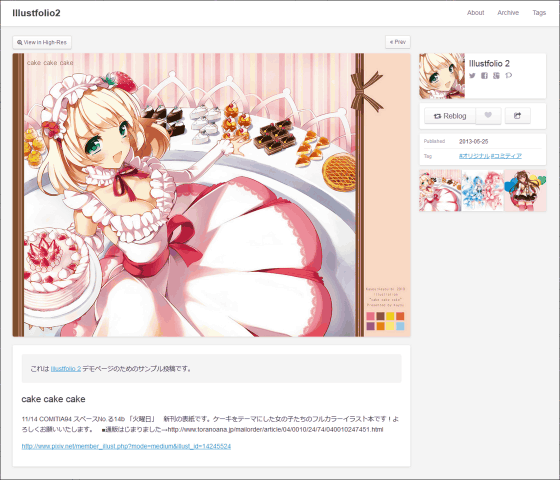 The thumbnail of the latest article is displayed on the right end of the screen, making it easier for visitors to see other illustrations.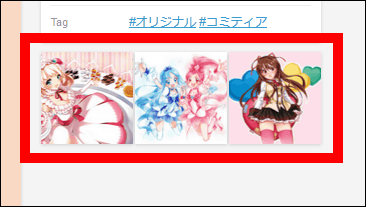 A tag display is displayed on the thumbnail.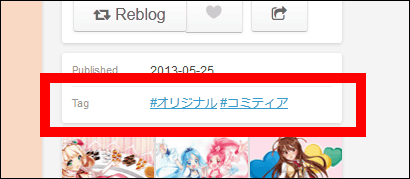 A list of tags attached so far is made to be seen by clicking "Tags" at the top of the page.




Not only illustrations but also designs that can be used for photo blogs that publish photos.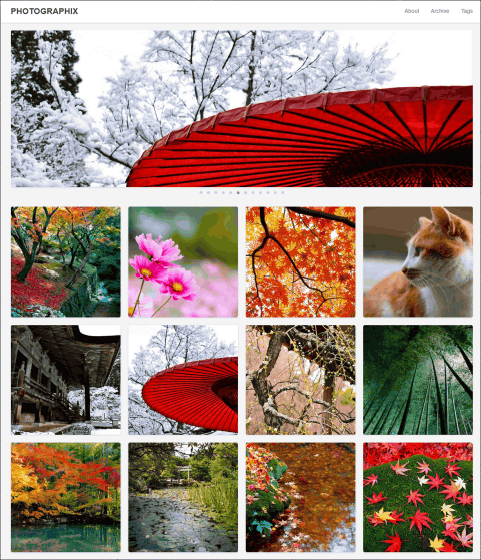 Exif information such as aperture and camera model can be displayed.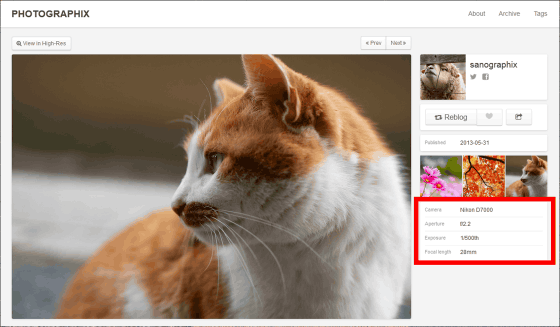 The comparison with Illustfolio 1 is as follows. In both cases, slideshow, responsive design, Retina display correspondence etc are common, 2 is supposed to be able to display the original posting source, and comment display is possible.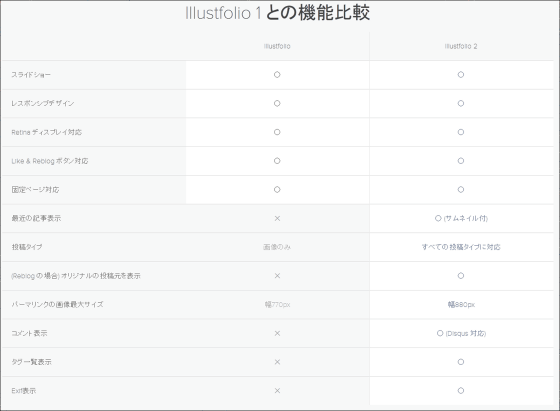 How to downloadTop pageClick on "Download Illustfolio 2".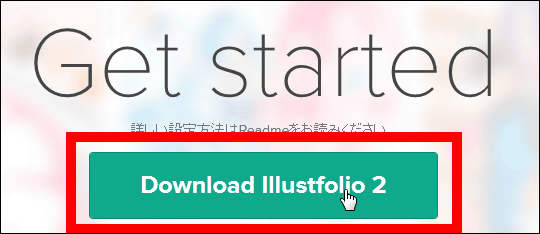 Since it flies to GitHub, you can copy the theme html and paste it into "Edit HTML" from the Tumblr theme customize screen. Detailed procedure can also be seen from the following page.

Tumblr / illustfolio 2 at master · sanographix / tumblr · GitHub
https://github.com/sanographix/tumblr/tree/master/illustfolio2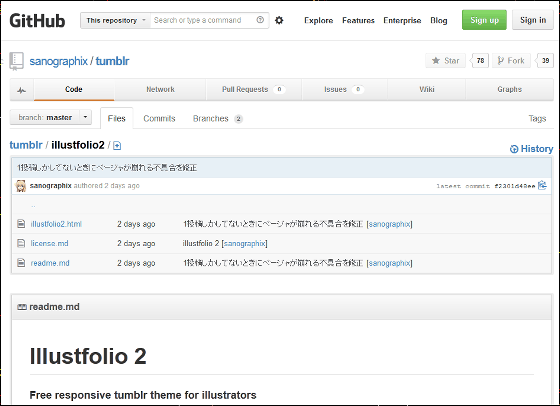 In addition, the official website of Mr. Shu Nano, graphic designer who designed it will be below.

SANOGRAPHIX.NET
http://www.sanographix.net/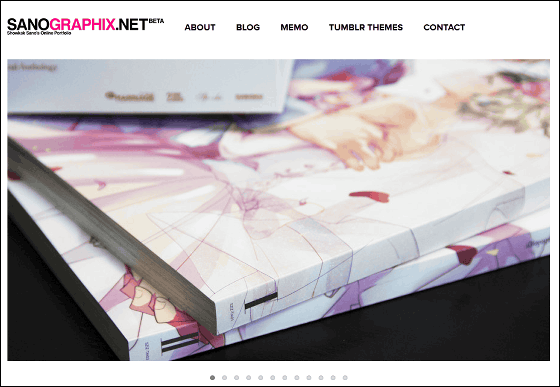 in Design, Posted by darkhorse_log