I tried to use the plug "F-PLUG" which can measure the power, temperature, humidity, and illuminance measurement and graph it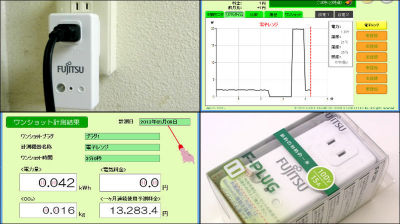 While using the household appliances as usual, by watching the power consumption of them, they will tell us a guideline for energy saving, that is"F-PLUG"is. By using this together with a personal computer, we can easily check the power consumption of the device that F - PLUG is inserted in the personal computer, and we can easily measure the power consumption of familiar things.

F-PLUG (Fuplag): Fujitsu B - S
http://www.bsc.fujitsu.com/services/f-plug/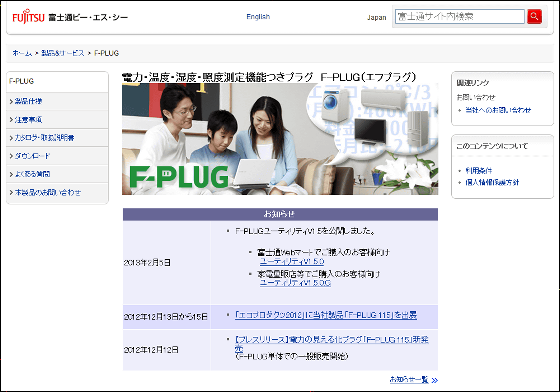 This is a package.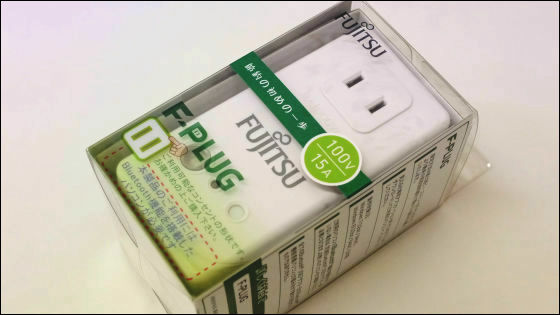 In order to check the power consumption measured by F - PLUG, a personal computer equipped with Bluetooth function is required.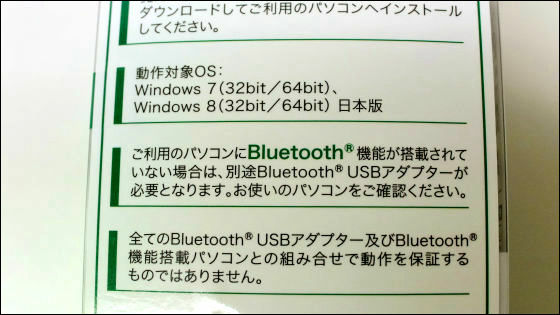 Before measuring the power consumption, first download the necessary application to the personal computer side.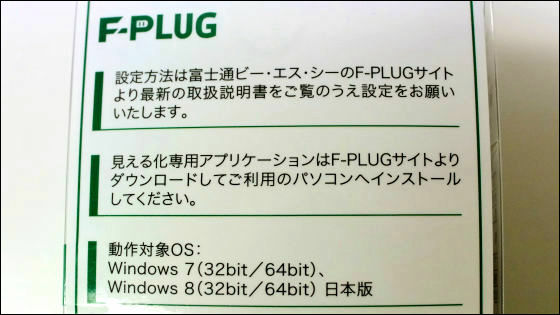 ◆ Software settings

The applicationThis pageDownloadable from.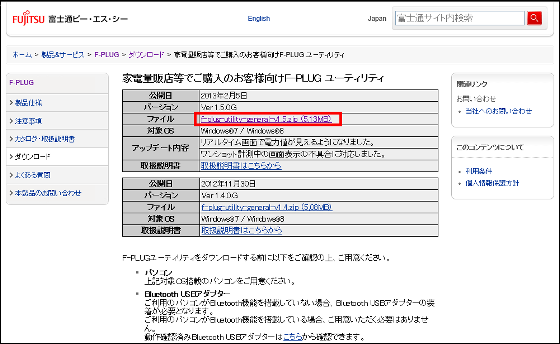 Double click to expand "F - PLUG UTILITY".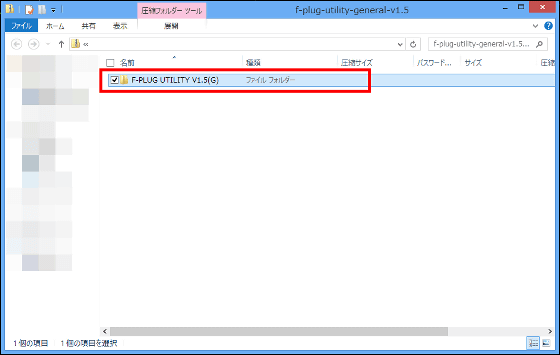 Launch "setup".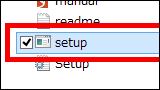 Run the downloaded F-PLUG utility.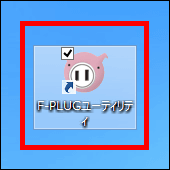 Click "Next"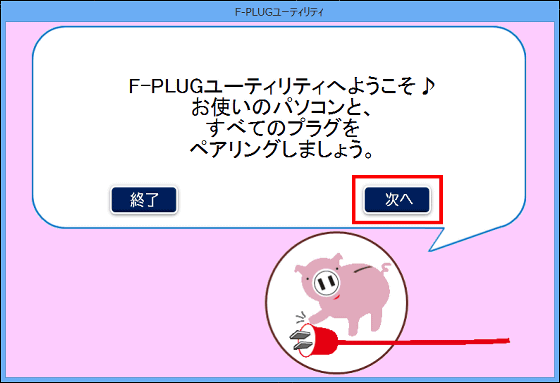 Insert F-PLUG into the outlet near the personal computer and click "OK".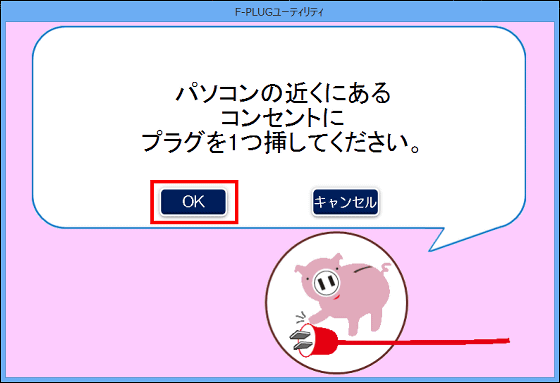 If the search of F - PLUG succeeds, we will move on to adding devices.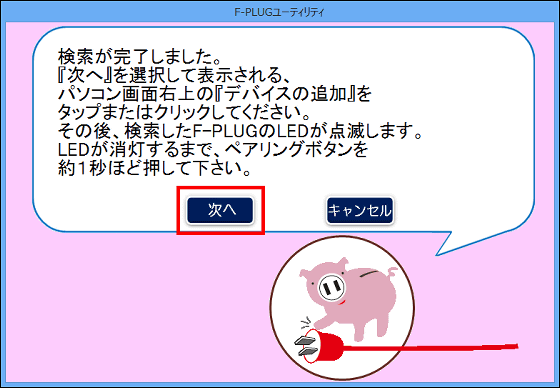 Click "Add device" to connect the personal computer and F-PLUG to Bluetooth.



After selecting "Yes", press the pairing button of the F - PLUG main unit for about 1 second.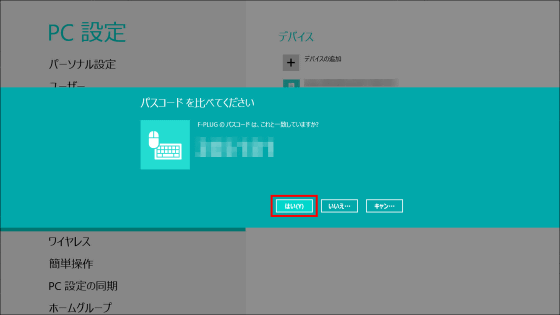 Waiting for connection ...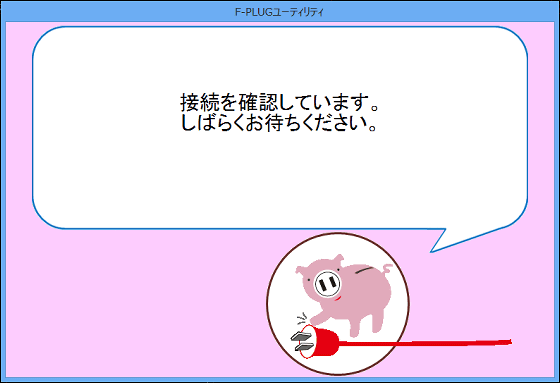 Select the name of the instrument that measures power consumption with F-PLUG. Since we measure the electric power consumption of the microwave oven this time, I input "microwave oven" in addition.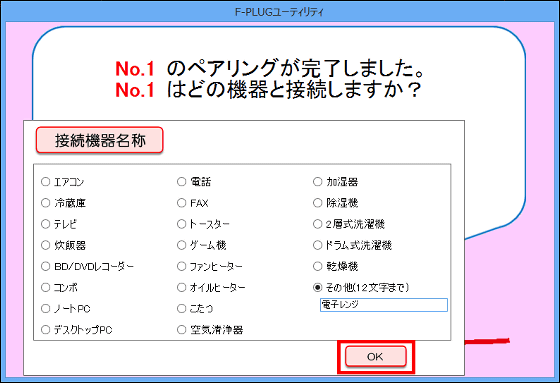 Click "Next"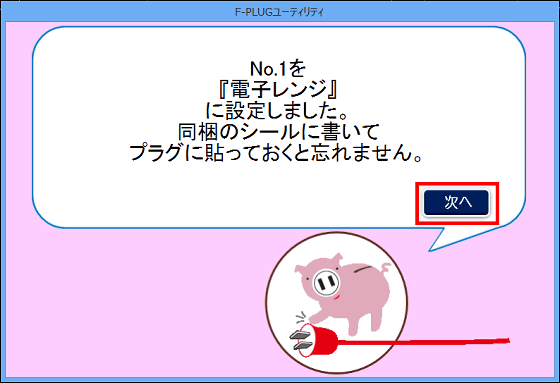 If you manage multiple F-PLUGs (up to seven at a time) in batch, select "Yes" here and repeat the same setting OK. Click "No" for single use this time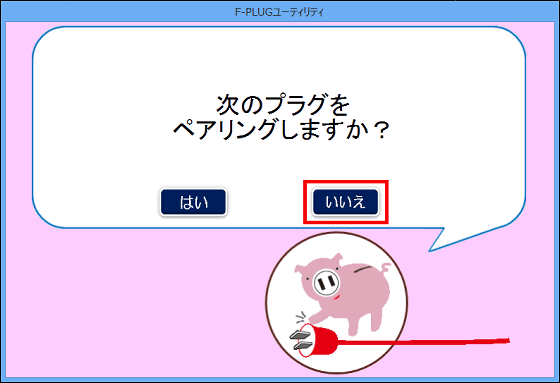 Install F-PLUG between "plug of instrument to measure" and "receptacle" and click "Next"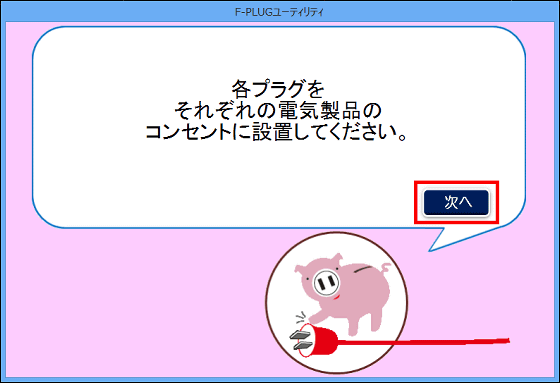 It actually looks like this.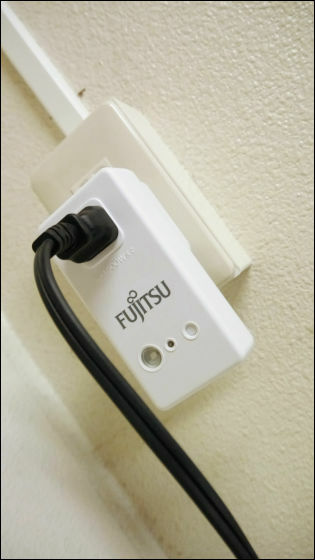 Click "Automatic search" to start communication setup.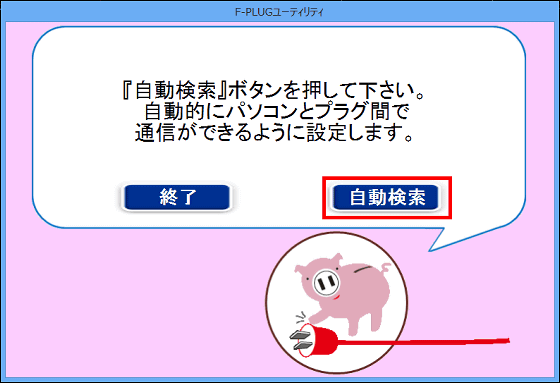 Click "Next"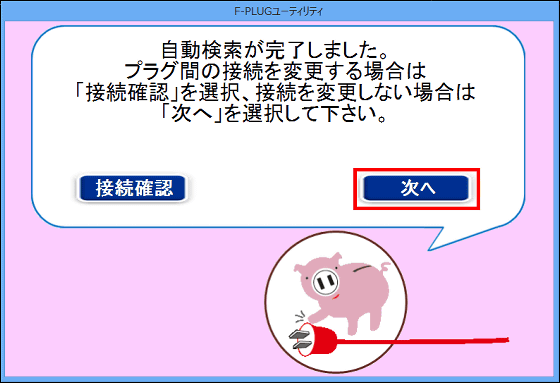 Now that power measurement is finally started, click "Next"



Click "Next"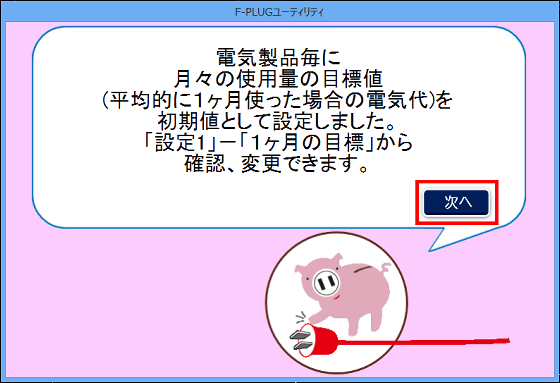 The electricity bill is calculated as "1 kWh 22 yen". If you want to change it, it is possible from "Setting 2" of F-PLUG utility. For now, this time we can proceed as it is, so click "Next".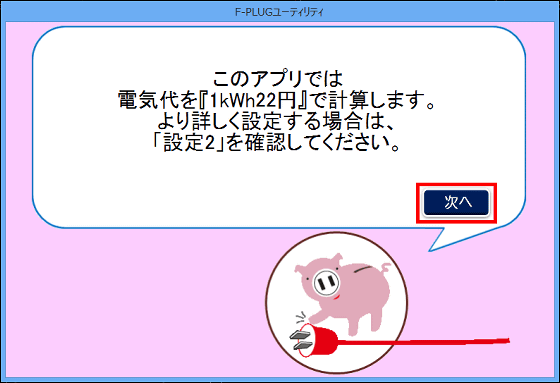 Click "Finish" to finish setting.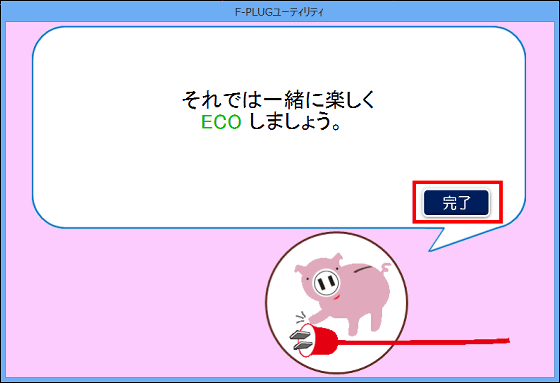 This time we will connect to the microwave oven and look at the power consumption of the microwave oven.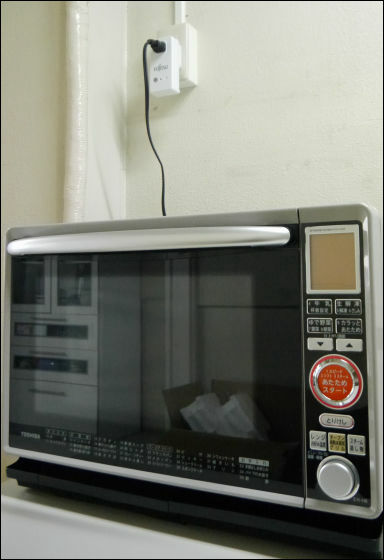 Example of use

Let's measure the power consumption when using a microwave once.

Select "measurement" from "one shot".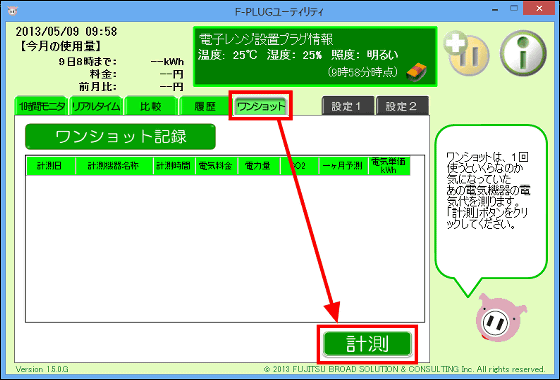 Start measuring by selecting the appropriate measurement time and clicking "START".



We heated 600 W in the microwave for 2 minutes 30 seconds.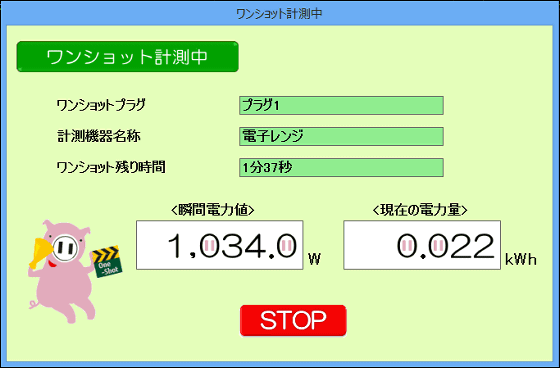 Measurement results are here. In short-term use, the electricity bill is within 0 yen, and in addition to electricity and electricity charges, it will inform you of the CO2 emissions and estimated usage fee for one month in a row. According to the one-month continuous usage fee charge, a certain unrealistic trial result appeared in a sense that it keeps the state heating something in the microwave for a whole month and that it takes 10 3283 yen a month. If it is a refrigerator or an air conditioner that is likely to move ahead for a long time, it should be a bit more helpful for us.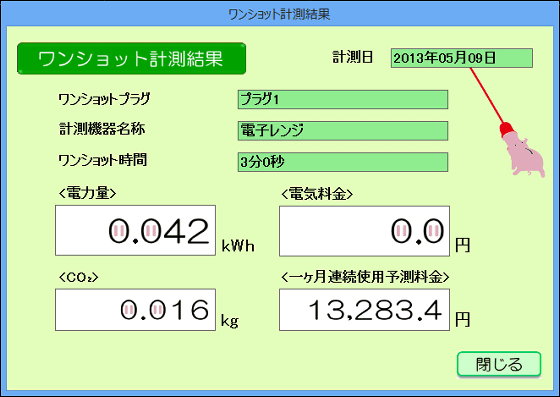 In the "Real time" menu, you can check how the devices connected to F - PLUG are consuming power in real time. A power value of 1000 W is measured for F - PLUG when heating 600 W in the microwave oven, and it is easy to understand in the graph that it drops to 1.9 W at the end of heating.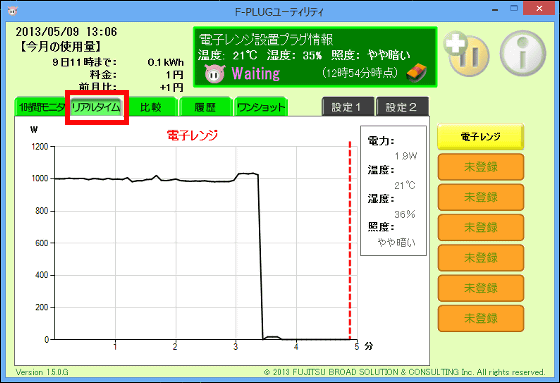 In "1 hour monitor" it is possible to see the electricity rate every hour for a line graph. There are two modes in the line graph, and in "accumulation mode" you can see how electricity charges are accumulating from the start of measurement.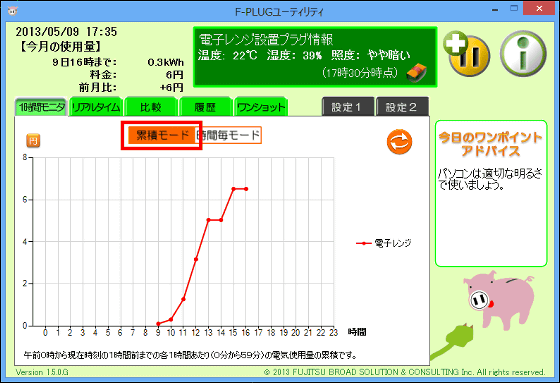 Another "time-by-hour mode" is a mechanism in which the power consumption per hour is displayed.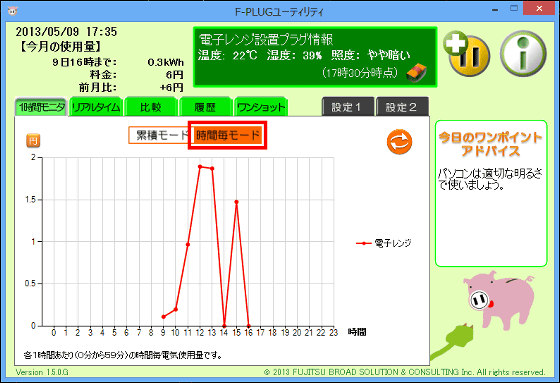 The "Compare" menu allows you to compare past data with the power consumption during measurement.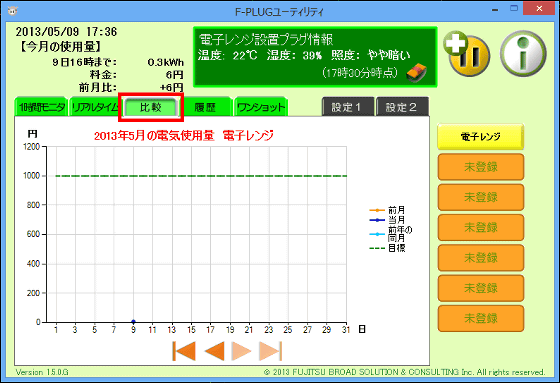 In "history", the electricity charge per day is displayed, and when you click on each date ......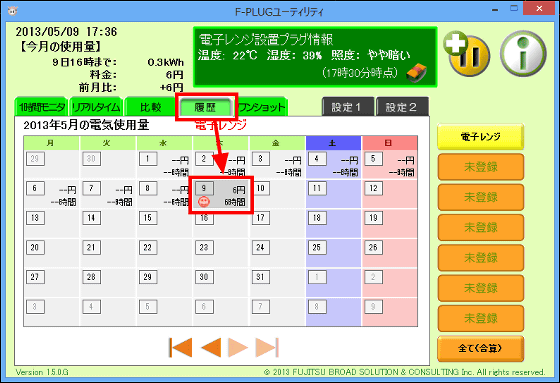 Since the graph of electricity rate and "temperature" is displayed, it becomes possible to see the relation between the temperature and the home electric appliances fitted with F-PLUG. Air conditioning equipment such as air conditioner should be able to get a value that is quite helpful for reference.



Likewise graph of electricity rate and "humidity".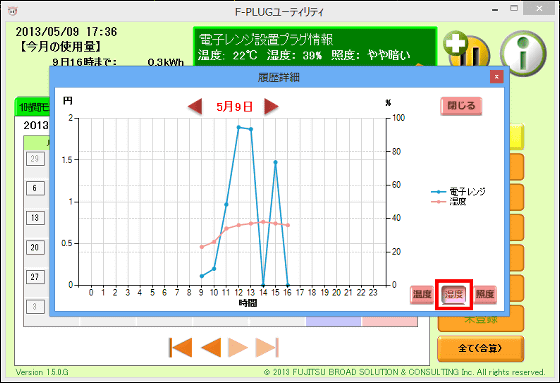 You can also display the electricity fee and "Illuminance" graph.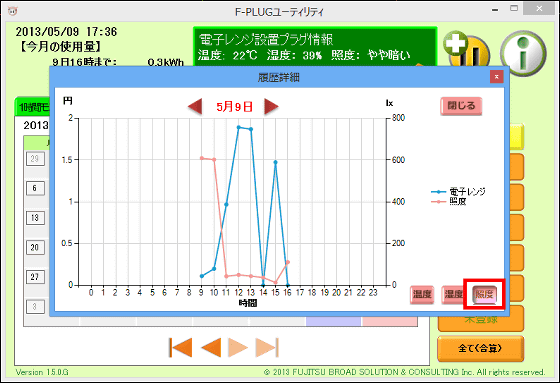 In addition, if you click "Electric charge setting" of "Setting 2", you can change the electricity price, so it will be possible to measure power consumption more precisely.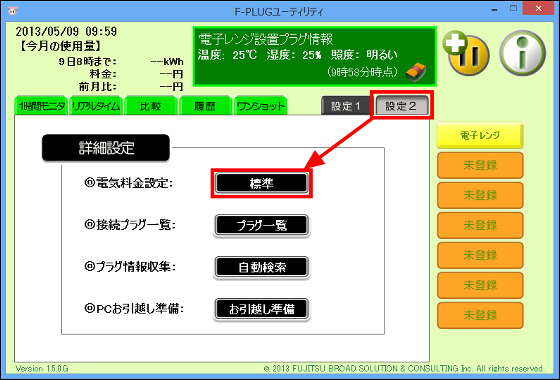 With "Standard", you can set the electric rate uniformly throughout the day.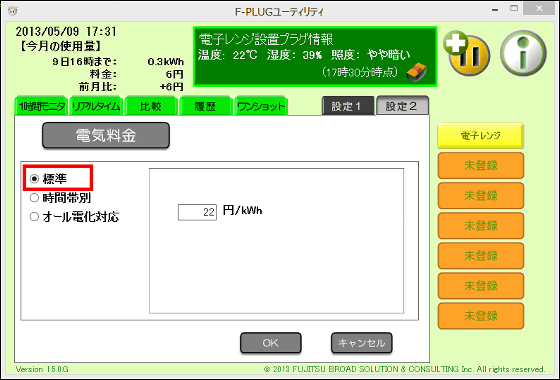 If you want to specify the electricity charge more finely and in the time zone, select "by time zone".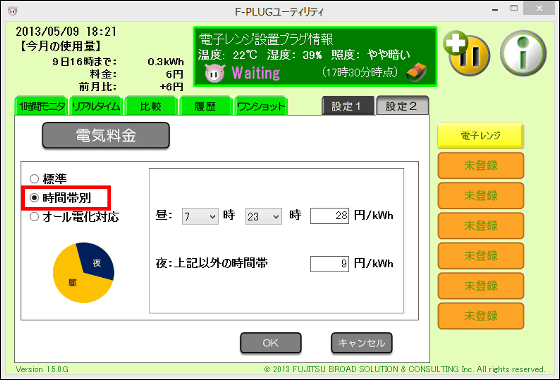 Electricity charge can be specified more finely in "All electrification correspondence".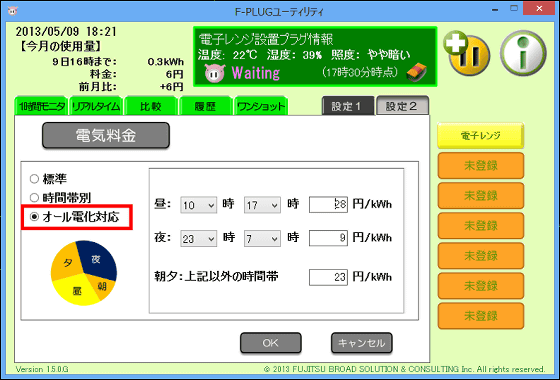 In this way, it is possible to analyze by comparing the relationship between power consumption, temperature, humidity, illuminance and electricity price from various angles, and up to seven units can be analyzed and the data itself can be stored up to 40 days in the main body So, if you synchronize with Bluetooth only once on 40th, it is OK, and once you set it up, it is also a point that operation is more like a vaccine. In addition, the price is available for purchase with Amazon 6799 yen including tax, it is perfect for people who are unsatisfactory with a simple watt checker.

Amazon.co.jp: Fujitsu BSC F-PLUG 115 plug white with power, temperature, humidity, illuminance measurement function BSCESFP0103: personal computer · peripheral equipment