Microsoft announced the next-generation Xbox in the early May of May, live broadcast on the official website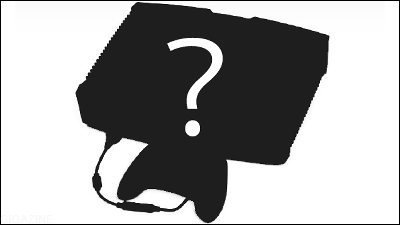 The latest model of the game machine "Xbox" series released by Microsoft is to be announced at 10 am local time May 22 (Japan time 22 am morning). Only rumors were spread as a model against PS4, but it will finally appear officially at last.

Xbox, A New Generation Revealed - Xbox.com
http://www.xbox.com/en-US/hub/reveal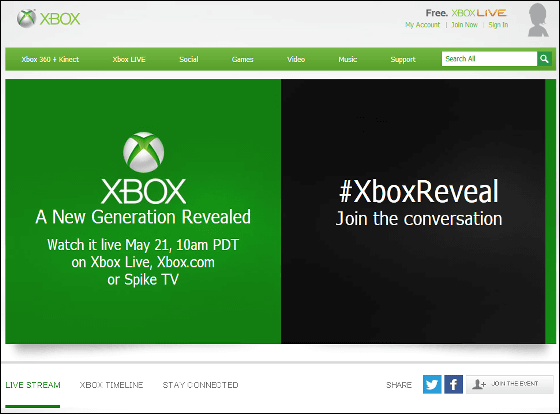 Between 2005 and 2006, "Xbox 360", "PlayStation 3", "Wii" and stationary game machines were released in succession, but after 6 years it has become a time of generation change of game machines of each company It was.

First of all Nintendo"Wii U" announced at E3 in 2011do itRelease on 8th December 2012.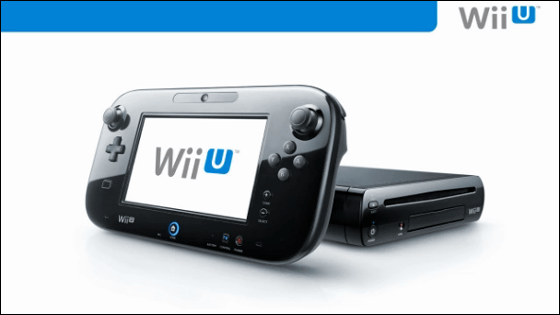 Subsequently, in the "PlayStation Meeting 2013" held on February 21, 2013 SonyFormal announcement of "PS 4"Did.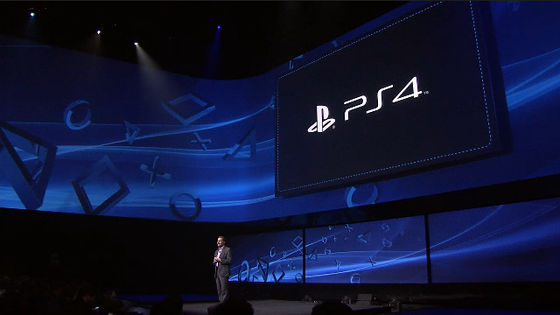 And Microsoft will finally announce the new generation of Xbox. This presentation will be held from 10 am local time May 21, from 2 am on 22nd in Japan.

The event will be relayed on Xbox Live and the official site Xbox.com, cable TV Spike TV.

Microsoft has launched a new generation Xbox presentation and live broadcasting on the net