Nintendo's new game console "Wii U" from the field haste photo review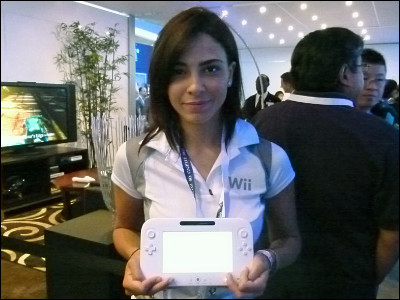 It was announced at the press conference of Nintendo which was held in Los Angeles of America in the early hours of Japan time todayWii UWe will deliver a photo review of.

Adopted a tablet type new controller equipped with a 6.2 inch touch screen,"Wii U" which is also evolving on the spec sideBut, immediatelyE3 2011We were in the venue of the exhibition.

Details are as below.
Nintendo booth of "E3 2011"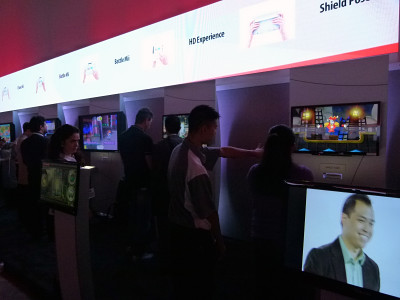 There is a test stand of "Wii U".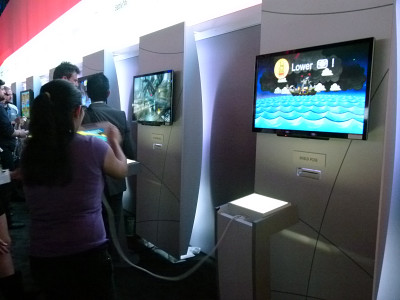 Display that imaged Japanese tea room is also done.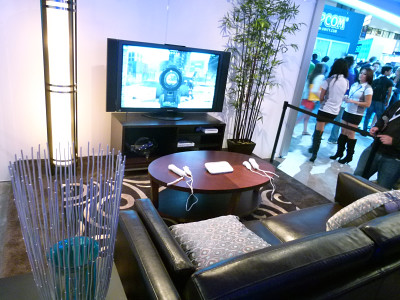 Then I encountered a companion who has a new controller of "Wii U".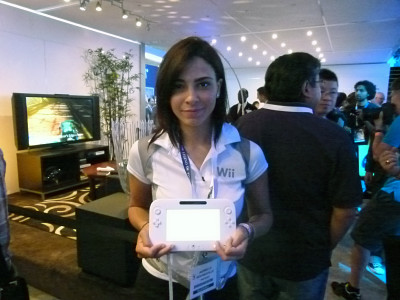 This is a new controller.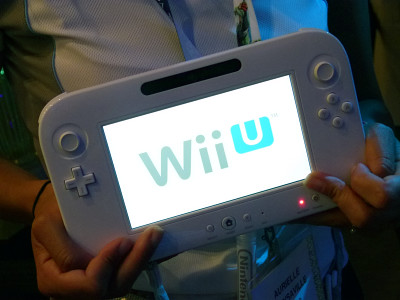 The back side looks like this.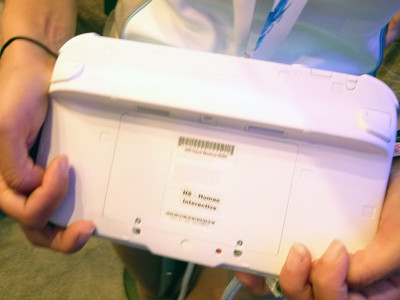 I left it.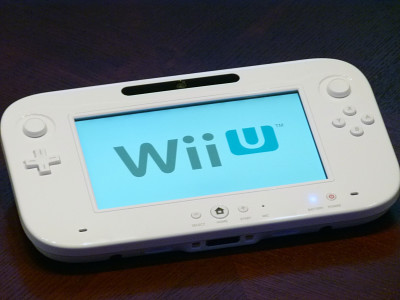 The top is like this. In addition, the back side is designed to tilt when placed.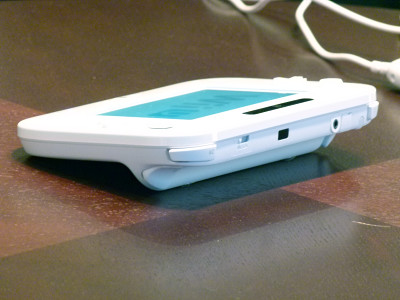 There is a connector for charging at the bottom.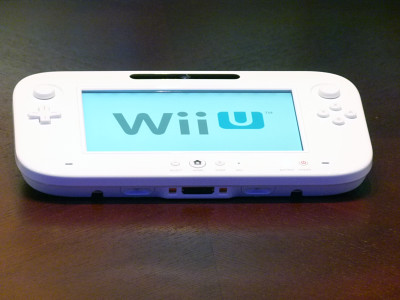 And "Wii U" body. It is equipped with multi-core processor and flash memory and supports video output of up to 1080p. It has four USB 2.0 terminals and realizes backward compatibility.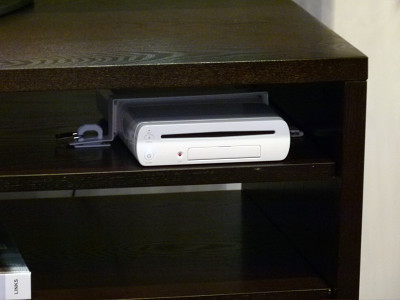 Nintendo's "E3 2011" special site is from the following.

Nintendo E3 2011 information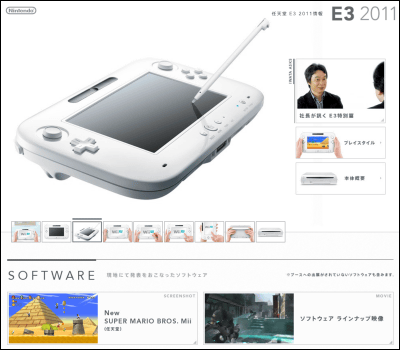 · Next article
"Wii U" movie review, new controller to make the game more experienced - GIGAZINE