Nintendo's new game console "Wii U" is thoroughly described with the main body image and detailed specifications, what on earth has evolved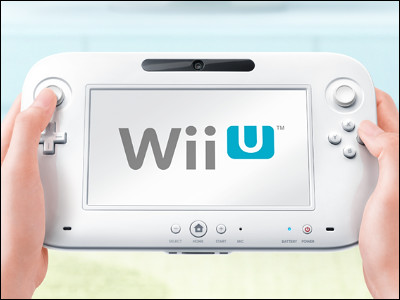 Japan time It was held in Los Angeles in the United States early today Today "Wii UWe deliver thorough commentary on the main body image with detailed specifications.

Although it is "Wii U" which was a very characteristic content, such as loading a new tablet type controller equipped with a touch screen, what kind of evolution has been achieved in terms of specifications?

Details are as below.
This is the new controller of "Wii U". 6.2 inch, 16: 9 wide touch screen and power button, HOME button, cross button, A / B / X / Y button, L / R button, ZL / ZR button, and two slide pads on the left and right , Acceleration sensor, gyro sensor, vibration function, camera, microphone, speaker, sensor section, touch pen.



The ZL / ZR button is on the back, and the headphone terminal is also mounted on the top.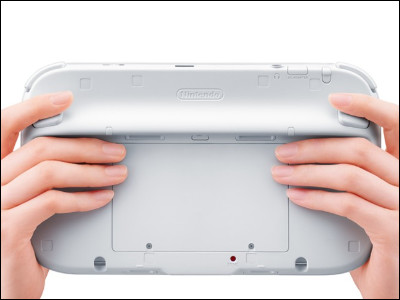 It is like this where I got it in my hand.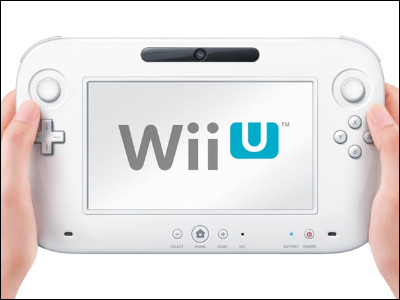 It corresponds also to operation with a touch pen.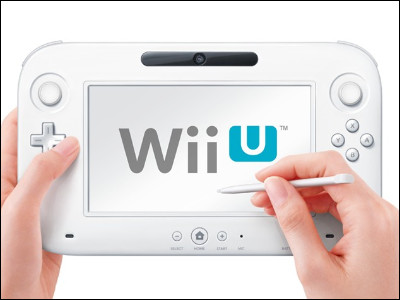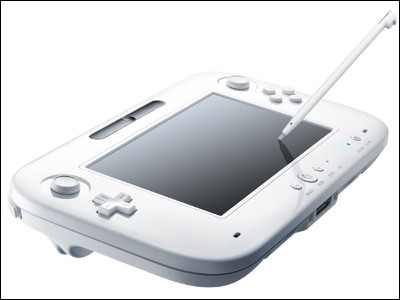 Of course you can also operate with fingers.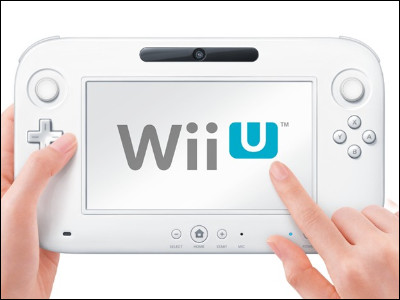 It's like this when holding in a vertical position.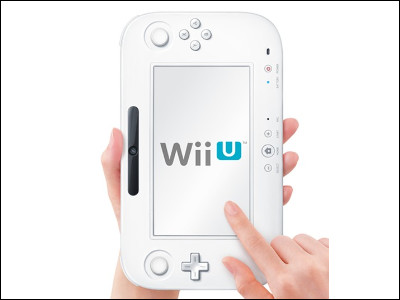 And "Wii U" body. In addition to installing multi-core processor and flash memory based on IBM Power, it is also possible to extend the capacity with SD memory card and USB external HDD. It supports video output of 1080p, 1080i, 720p, 480p and 480i, audio corresponds to output from AV multi output terminal and PCM linear 6CH output from HDMI terminal. It also has 4 USB 2.0 terminals, is backward compatible with the game of Wii, the body size is about 46 mm in height × about 172 mm in width × 268.5 mm in depth.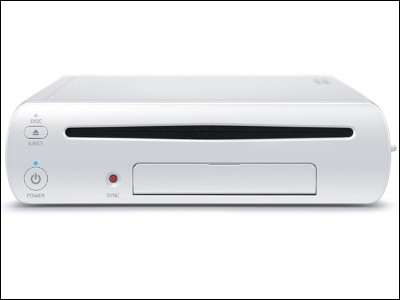 By the way, "Wii U" is supposed to adopt "12 cm high density optical disc" in addition to the conventional "12 cm optical disc for Wii" as a recording medium,Optical disc for Wii customized DVDAs was the case, will "high-density optical disc" be customized for Blu-ray disc etc?

Play style. You can play games with controller alone.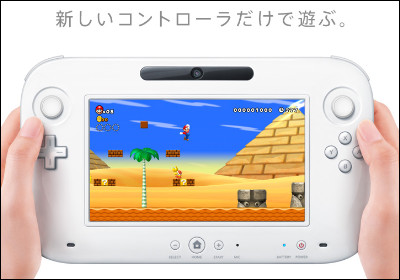 Game play using acceleration sensor and gyro sensor is like this.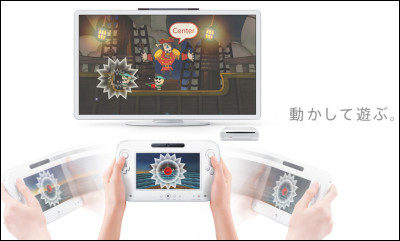 Drawing can also be done with a stylus.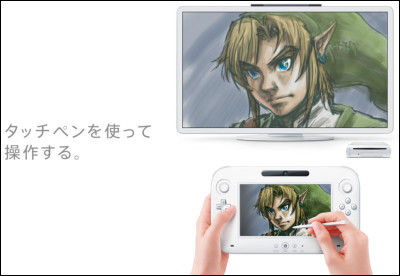 It corresponds also to the play combined with the conventional Wii remote control (Wii remote control plus).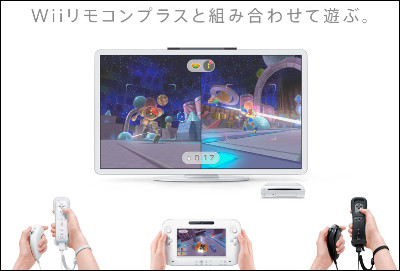 When you play on TV with 2 screens like this.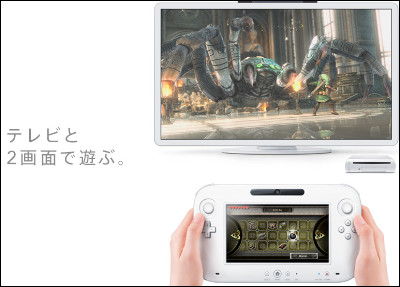 When everyone plays on 2 screens. Up to 4 Wii Remote Controllers can be connected at the same time, and it corresponds to any Wii controller and input device such as Nunchaku, Classic Controller, Classic Controller PRO, Balanced Wii Board. At the time of the announcement, the new controller has only one connection, not more than two connections are mentioned.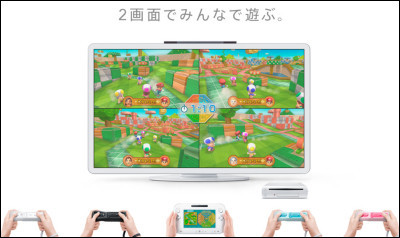 How to use it by enlarging the website. With the Wii remote control it is difficult to move the cursor, it seems to be easier to type in characters that had a slightly difficult feeling.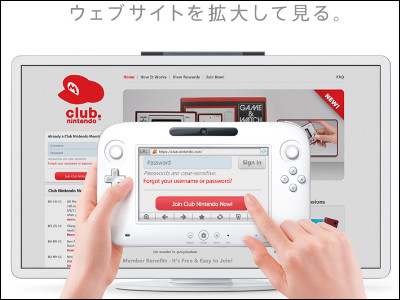 Nintendo's "E3 2011" special site including the president interview on "Wii U" etc. is from the following.

Nintendo E3 2011 information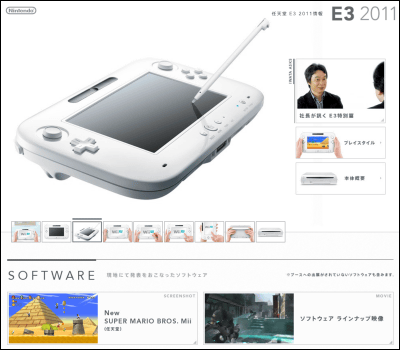 · Next article
"Wii U" movie review, new controller to make the game more experienced - GIGAZINE

Nintendo's New Type Game Machine "Wii U" from the Field Quick Photos Photo Review - GIGAZINE
in Game, Posted by darkhorse_log