IE 6 and IE 7 will be out of support of "Twitter for Websites"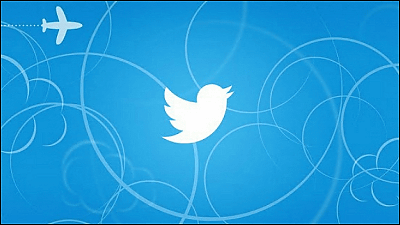 Twitter embeds Twitter's functionality on the website "Twitter for Websites"We announced that we will stop supporting Internet Explorer 6 and 7 on May 13th.

Deprecating IE 6 and IE 7 support in Twitter for Websites (TFW) | Twitter Developers
https://dev.twitter.com/blog/tfw-ie6-ie7-support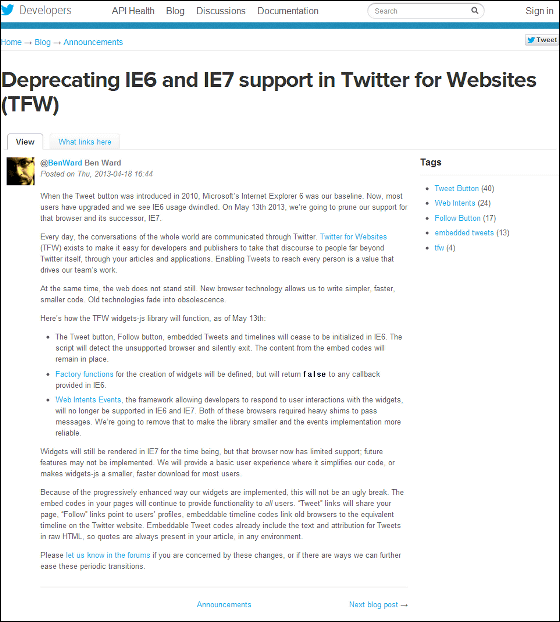 Internet Explorer 6 was still on the baseline at the time of the introduction of 'Tweet Button' in 2010, but after 3 years passed, Twitter has become "IE 6" from the support of "Twitter for Websites (TFW)" I decided to remove IE 7. The support period will be until May 13, 2013.

Twitter for Websites is a service that can use the Twitter function on the website. There was "@ Anywhere" as a tool to embed a follow button and post to Twitter, but on December 6, 2012 the service was finished and integrated in TFW.

Twitter for Websites | Twitter Developers
https://dev.twitter.com/docs/twitter-for-websites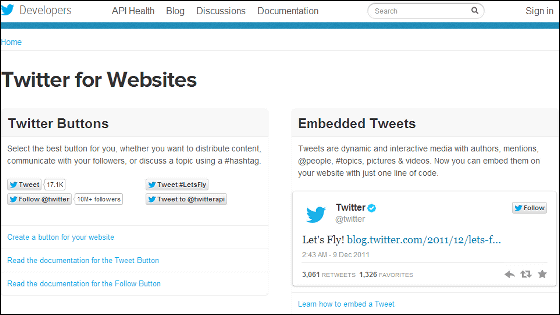 According to the development team, while working on the goal of allowing every single person to tweet, the technology of the web is progressing rapidly, the old technology quickly becomes obsolete, while the new technology is simple It makes small and fast code possible. Therefore, it is said that the abortion has been decided because it can not continue to support old browsers forever.

The tweet buttons, follow buttons, tweets and timeline embedding functions that can not be used with IE6. It is said that the function is automatically turned off on the script side, so the contents displayed in the embedded code seems to remain in the same place as it is. Widgets will not be able to use something of a type that responds to user actions.

IE 7 seems to be able to display widgets without problems, but the function will be limited considerably.

It seems most effective for these major web services to terminate support in order to migrate older version users such as IE 6 and 7 to the new version ....