"Firefox 10" official release makes flexible judgment on add-on compatibility possible and expands convenience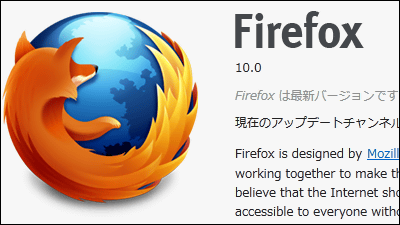 JavaScript processing has improved dramaticallyFirefox 9 official version appearedFrom 6 weeks, the next version "Firefox 10" official version was released on schedule.

In this version, it becomes more flexible compatibility judgment of add-on which had hitherto suffered many users,"Disable Add-on Compatibility Checks" to revive add-on that stops movingEven if there is no add-on like that, it will make it possible to use traditional add-ons properly.

Next-generation browser Firefox - Fast, secure, customizable free browser
http://mozilla.jp/firefox/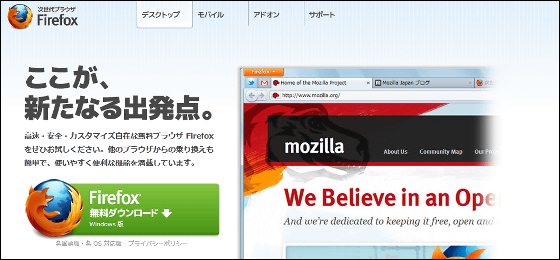 Firefox's latest version of improved compatibility of add-ons - Open source tool for web developers such as inspector | Mozilla Japan Blog

If you are a Firefox user, click on "Help" on "Firefox" in the menu bar to automatically download the new version.

The main changes in the latest edition are as follows.

· The [Advance] button is not displayed until the history is returned.
· By making addon compatibility check more flexible, most add-ons are still available in new version.
· Fixed undo of ATOK can be used on Mac. However, it may not work if the keyboard shortcut has been changed.
· We implemented WebGL anti-aliasing.
- We implemented the 3D transform of CSS3.
· HTML5 new element bdi that realizes bidirectional text separation is implemented together with CSS property.
· We have implemented a full screen API that allows you to develop web applications that support full screen execution.
- Implemented the IndexedDB API with improved consistency with specifications.
· As a new function for Web developers, we added a survey tool that can highlight relevant elements and check CSS styles.
- Fixed a problem that may crash while moving bookmark on Mac.
- Fixed an issue that sometimes crashes when closing the tab of the page where Java applet is used after installing the latest Java released from Apple on Mac.
- Fixed some stability related issues.
- Fixed some security problems.
This is Firefox 9's add-on screen. Even if compatibility checking is invalidated, the message "It is not compatible with Firefox 9.0.1" was displayed like this.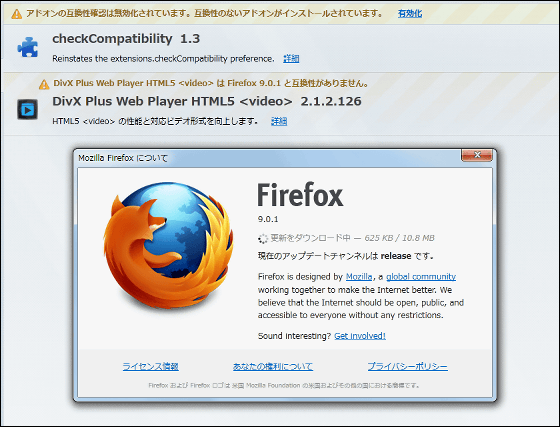 In Firefox 10 it ceased to appear. However, it seems that not all add-ons are OK, so some people will still need add-ons to disable compatibility checks.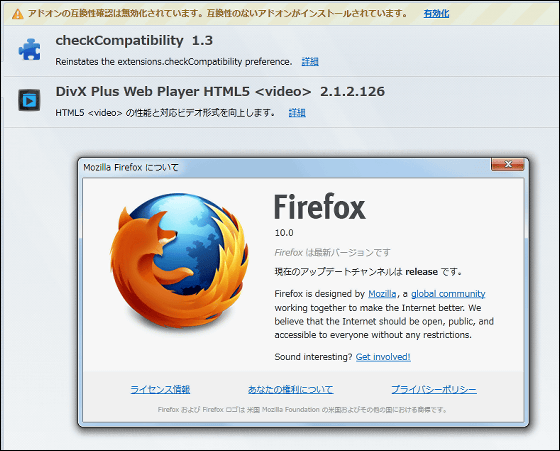 Version 10 of the latest version has also been released for Mozilla's free email software "Thunderbird". In addition to the addition of the web search function, improvement of message search function, bug of draft save, security problem, etc. are fixed.

Publish latest version of Thunderbird which added Web search function | Mozilla Japan blog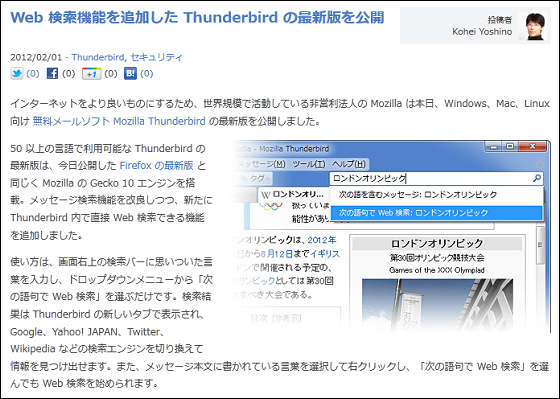 From this version, both Firefox and Thunderbird released an extended support version (ESR version) for corporate users.

Extended support version for Firefox and Thunderbird corporate has been released | Mozilla Japan blog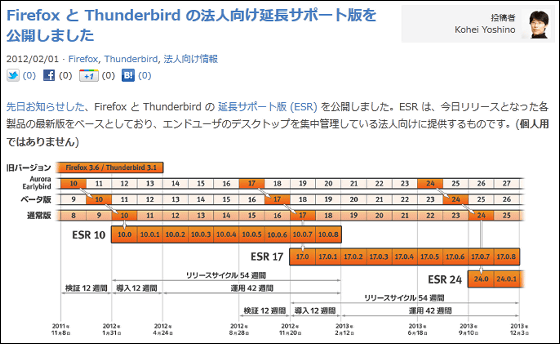 As for the old version of Firefox 3.6 line, "3.6.26" which is the latest version was released, but this support is until April 24th, so if you are an individual user you go to Firefox 10, corporation Users are encouraged to switch to the ESR version.