Switching between Windows 8 and Android with 'ASUS TransAiO P1801' with tablet and desktop combined Flash momentum & haste photo review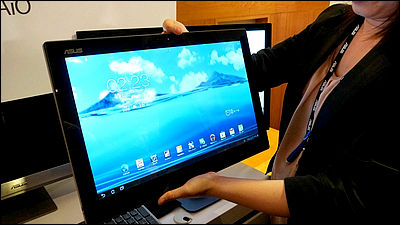 PC mode · Pad mode · Remote desktop mode, it is changed to Windows 8 (64 bit) and Android 4.1 feeling changed to real "ASUS TransAiO P1801About the moment of actually switching about actually, I tried movie & photo review in detail about what the body looks like and what the main body is like. As tablets and PC stations operate independently, they are effectively two machines.

This is a mode combined with the PC station, the tablet is NVIDIA Tegra 3, the PC station is Intel Core i7-3770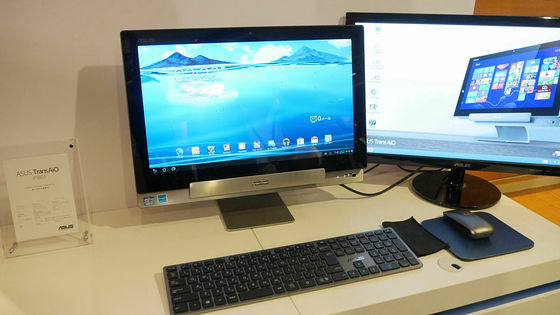 Feeling to switch between Windows 8 and Android by pushing the switch on the side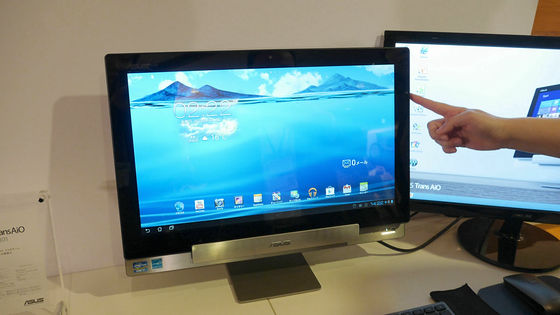 The blue button is the OS changeover switch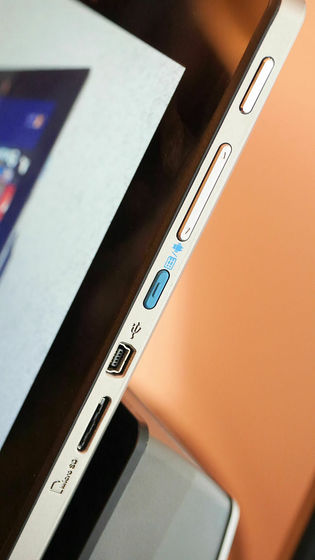 It is like this how much time you actually switch.

The moment to switch between Windows 8 and Android with ASUS TransAiO P1801 - YouTube


If you lift the screen of the desktop like this you can remove it, as it is to a large tablet.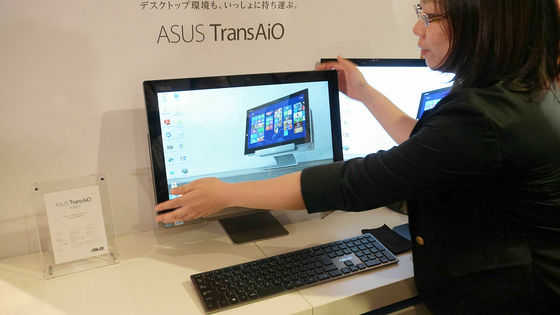 The size of this is about this size, the tablet size is width 466 mm, depth 18 mm, height 294 mm, weight 2.4 kg, main memory 2 GB, 10 point multi-touch correspondence with IPS liquid crystal of 18.4-inch wide LED backlight (glare) , The resolution is 1920 × 1080 full HD, storage is 32 GB with eMMC, Wi-Fi is IEEE 802.11 b / g / n, Bluetooth 3.0 + EDR, GPS · Accelerometer installed, miniUSB 2.0 × 1, microSD slot × 1 , Docking port × 1, web camera is 1 million pixels, battery is about 5 hours.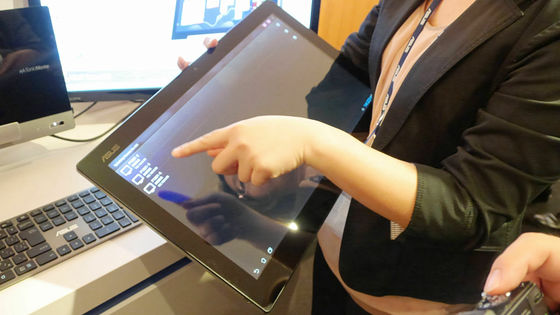 Actually it is a so-called ordinary tablet so if I turn sideways like this ... ...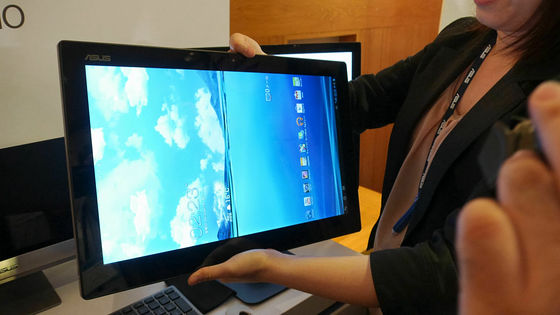 Kururin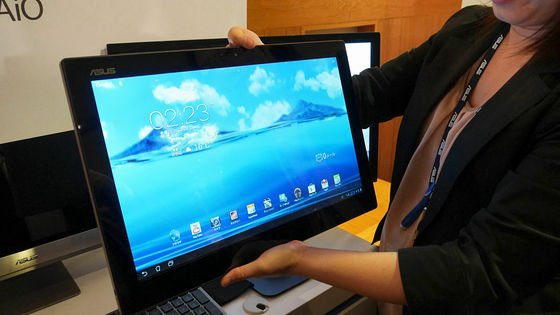 This protruding can be autonomous only by stands and tablets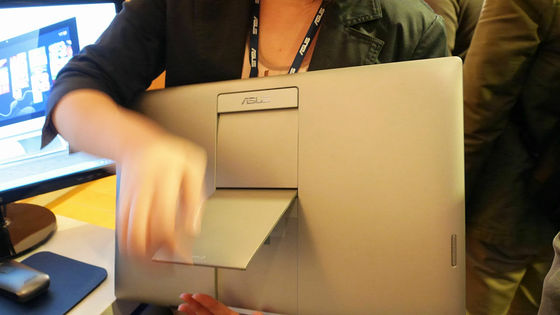 It becomes like this when you stand on your own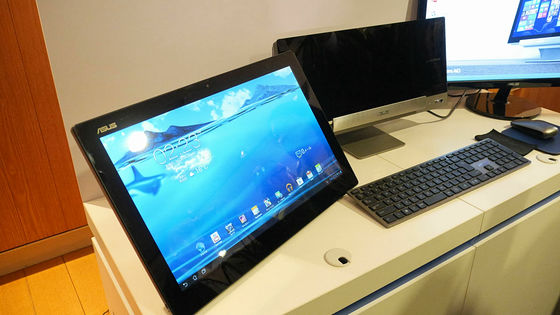 Completely flat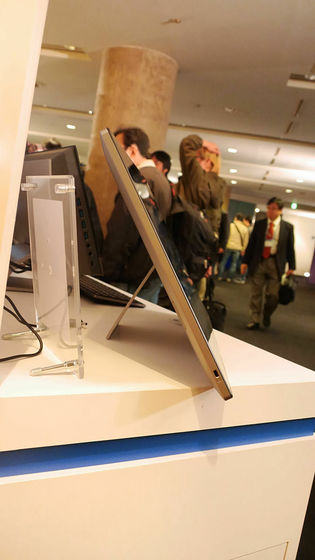 The hand that this was made to a place that it is easy to hold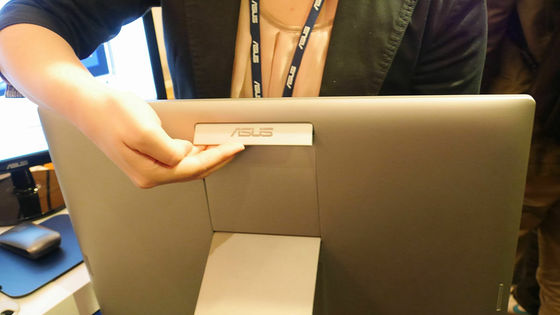 It's carrying with you here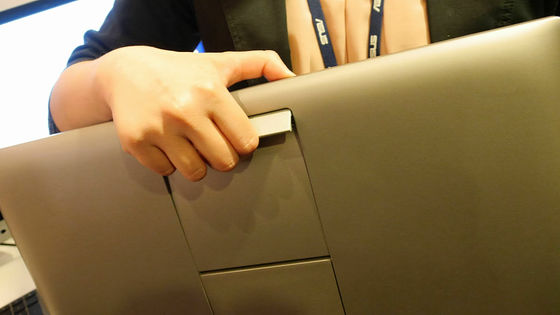 Like this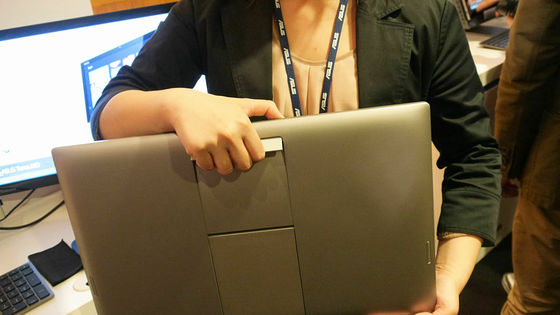 Wireless keyboard attached from the beginning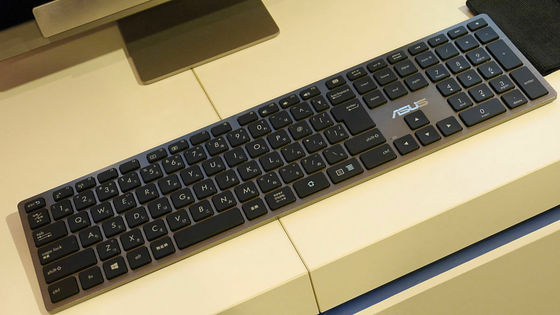 Thinness looks like this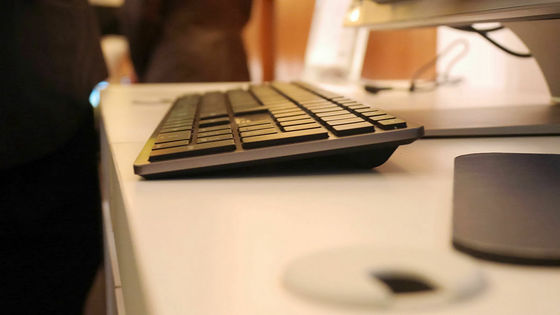 Wireless mouse also included



Port full of PC station side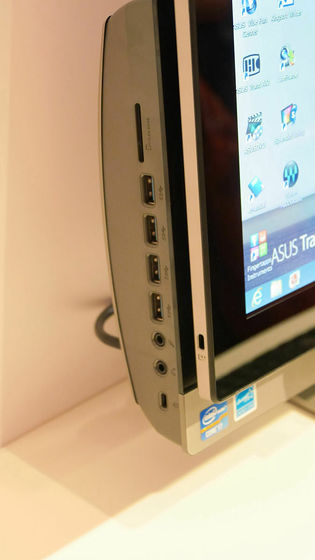 Connection part between tablet part and PC station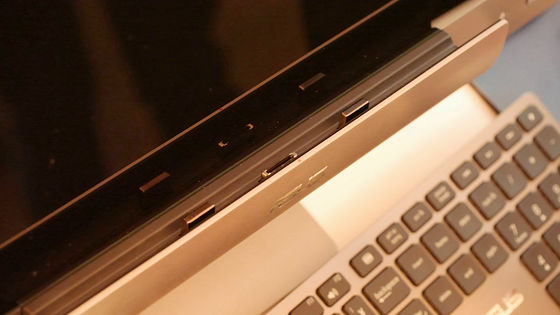 The part written as "ASUS" is a wireless keyboard and mouse receiver



Looking from the side, it is like this in terms of thickness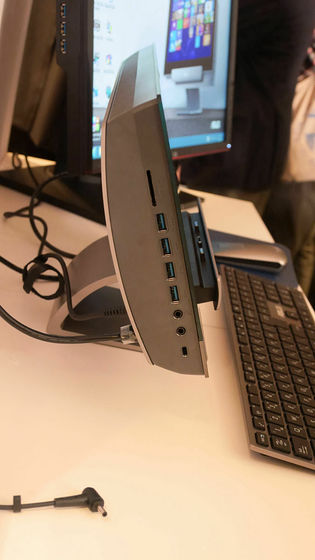 Because the tablet part is independent only with kore, this is also possible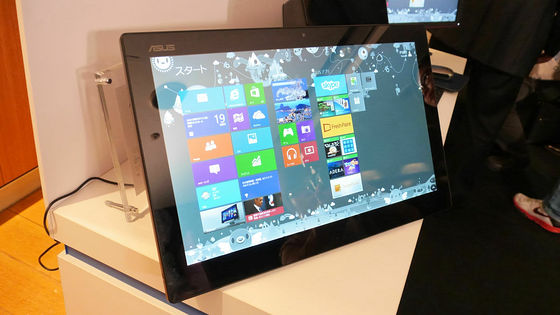 The moment to remove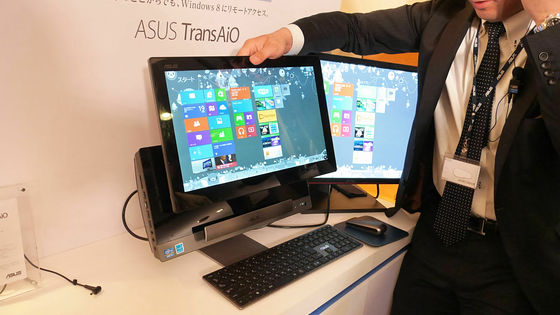 When I look at the moment to remove from the side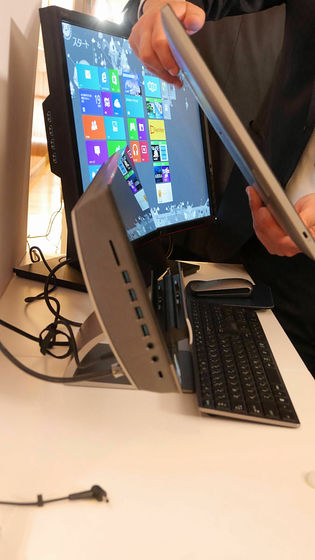 It will become like this when sticking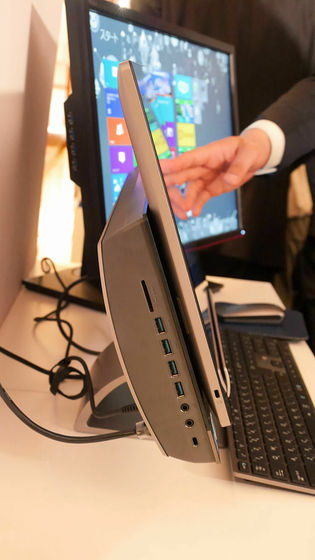 In short, it is possible to move independently in each of the tablet part and the PC station part, for example, the tablet is Windows 8, while the PC station side outputs it to another monitor and runs separately It is possible, the following is the state actually done that kind of thing. How to remove it, you can see how two units can be used separately.

Separate "ASUS TransAiO P1801" into tablet and PC stations - YouTube


In addition, the release is tomorrow from Saturday, April 20, and the estimated actual sale price seems to be 159,800 yen.

· Continued
SIM-free 7 inch tablet "ASUS Fonepad ME 371 MG" in 2,000 yen range haste photo review - GIGAZINE