Reasons why the new work "Double Flare Skirt One Piece" that knows the overwhelming commitment to school swimwear is great


"Even in school lessons, I want to wear lovely swimsuits! For that stylish girl, I made a cute swimsuit with a school-designated color!" Despite really being able to pass as a school swimwear, so far School swimsuit of innovative and unlikely design was decided to be newly released from the footmark which is a swimming equipment manufacturer.

Change school swimwear! New swimsuit "Double Flare Skirt One Piece" to bring out personality | Futmark Inc.
http://www.footmark.co.jp/news/id000988.html

Girls One Piece Swimsuit Double Flare Skirt One Piece S · M · L Cute School Swimsuit Swimsuit with Genki Studio(Footmark official net sales site)
http://www.ukiuki.jp/SHOP/1210043_sl.html?prd=google_ps&bid=56000000

The front and back feel like this.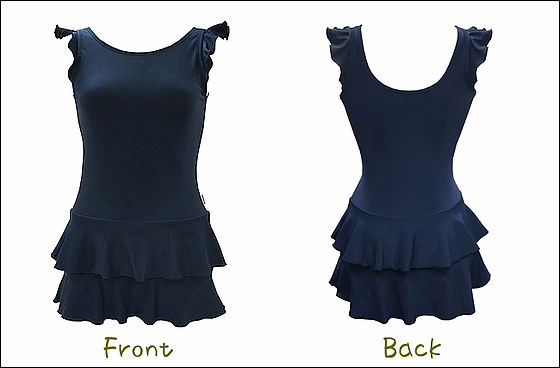 Below is a point.

· Cuteness like leisure swimsuit is reproduced in school swimwear
· Even with the same navy (black), it demonstrates a different personality from other people
· Reduced exposure, design that has an effect to cover the part you care about
· Swimwear looking forward to swimming class

As a result of considering these designs this design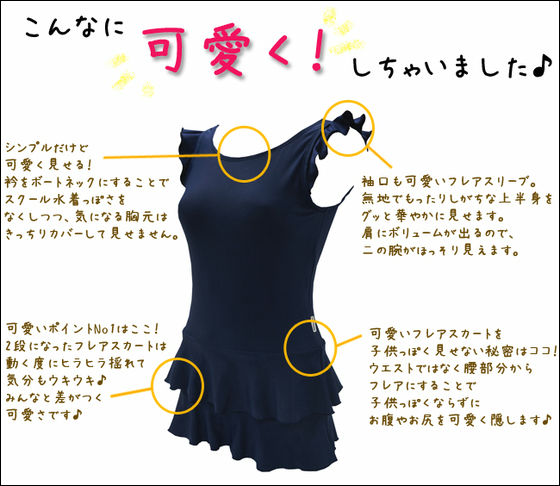 According to the planner, under the flare skirt is a usual one piece design, and I made samples a number of times and decided the amount of flare so that I could withdraw cute age suitable for age even in a calm color. It is also characterized by two rows so that the line looks beautiful.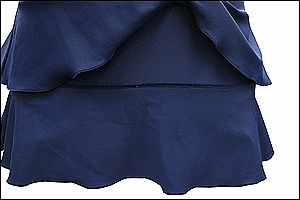 Also, there are similar flare parts in the cuffs, but these flares are not only used as mere design accent, but also "skirts are stomach and buttocks, flares of cuffs are upper arm, It is aimed at the effect that it is perfect for children of adolescents that people's eyes tend to be cared about, so it is one of the reasons for disliking swimming "resistance to showing the skin" I will understand that considering the design considerably in order to soften even a little.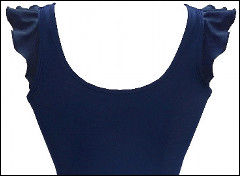 Not only the front side but also the back side that touches the skin is properly made, the front with a lined background, the pad corresponds to the insertion type (sold separately), the crotch gore with lining.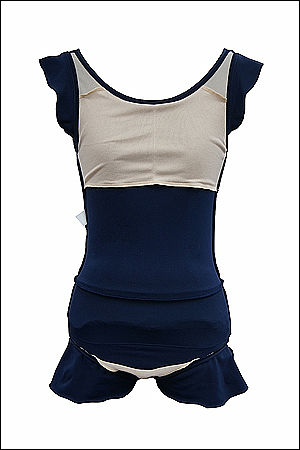 It is safe because the chest around the chest can be hidden than the ordinary swimsuit by making it a little boat neck for the fabric.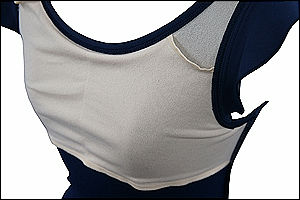 Release has been on from around April 10, currently under way for reservation at official sales site, prices are 120 cm · 130 cm · 140 cm · 150 cm including tax5250 yen, S · M · L including tax5775 yen, LL · 3 L including tax6300 yen, 4L, 5L, 6L including tax¥ 6825And it corresponds to 12 sizes from 120 to 6 L so it seems that you can wear any body shape.

First of all why the school swimwear so completed was completed, because the first swimsuit production made by Footmark himself was a school swimsuit in the first place.Interview with the presidentAccording to "I just do not know how to make it, I did not have any information, so I gathered information at the scene and went to the factory, I made it with my fist preparation in the beginning of the school swimsuit It was a commodity of "It is the first school swimming suit of that.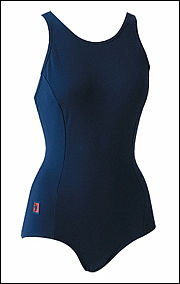 That commitment is not half end, girls' school swimming suit "Smoking swim"Water repellency effect that lasts for more than 3 years · It does not fade even with 50 times of washing · It dries faster than normal swimsuit · Dough is soft and easy to remove · More than 90% of wearers realize lightness, more We adopt original new material to prevent malicious infrared voyeurism by applying dye processing absorbing infrared, has become overwhelming quality.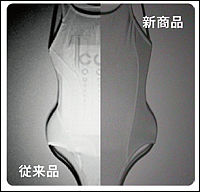 In other words, because the school swimsuit is the starting point in the very beginning, and because of that much commitment, it was possible to create school swimwear that was not likely to be so far called "Double Flare Skirt One Piece".

Amazon.co.jp: Double Flare Skirt One Piece (Cute School Swimwear): Sports & Outdoor
http://www.amazon.co.jp/dp/B00C9Q2KYM/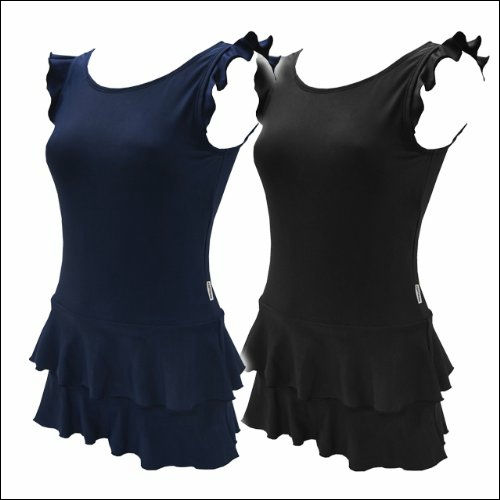 in Design, Posted by darkhorse