Released "Sleipnir 4 for Windows" browser that does not degrade display speed even when using Nico Douga or Twitter for a long time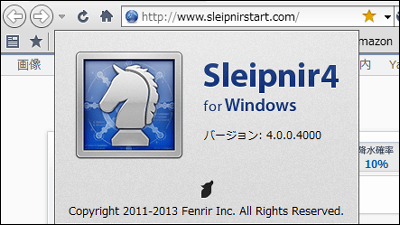 Up to 50% faster startup speed than previous version, web browser "Sleipnir 4 for Windows" fully compatible with the custom engineered WebKit engine and Trident double engine was released. "Sleipnir 4 for Windows Technology & amp; Design Build" has already been published on January 29, but what was released today is a genuine Sleipnir 4.

Sleipnir 4 for Windows - Sleipnir fulfills 10,000 ways of usage for 10,000 people
http://www.fenrir-inc.com/jp/sleipnir/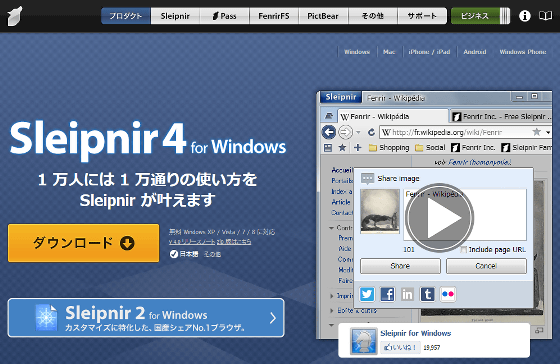 "10,000 ways to use for 10,000 people" We released Sleipnir 4 for Windows with that thought (Fenrir | Developer's blog)
http://blog.fenrir-inc.com/jp/2013/03/sleipnir-4-0-for-windows.html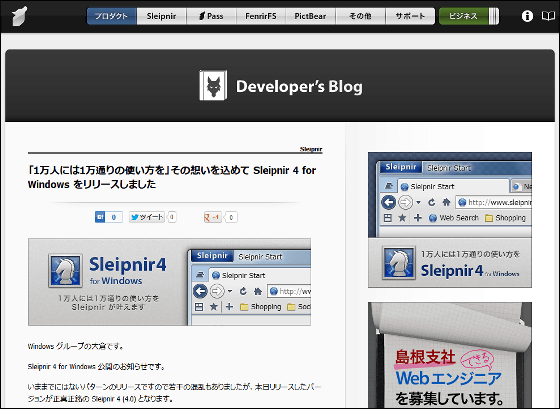 Sleipnir is a domestic web browser with two independent engines, WebKit engine and Trident engine that we have customized. In Sleipnir 4 for Windows, the startup speed has improved by up to 50% compared with the previous version Sleipnir 3 for Windows (3.8.4). This seems to be more realistic if the PC is low spec.

Looks like this change




When you compare two places of menu + address bar with other browsers, it becomes like this




By using the search dialog "SuperSearch" displayed in the center of the screen, you can search across websites, bookmarks, history, contents of open tabs.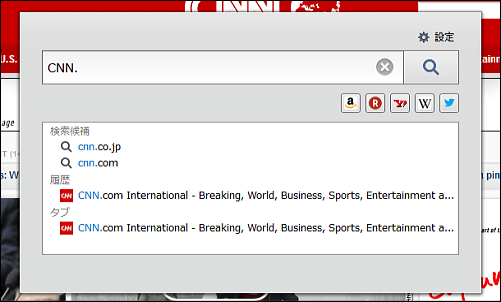 In addition to product search by Rakuten and Amazon, SuperSearch etc. above, there is "pickup search" ......




Using this, a dialog is displayed when you select a range selected character with the mouse, so you can search using multiple keywords just by clicking on it. No keyboard operation is required.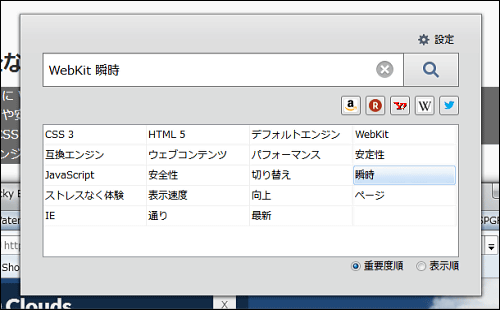 For the operating environment of the browser, OS is Windows XP / Vista / 7/8 (XP SP 3 or higher recommended), CPU is Pentium 266 MHz or higher, memory is 64 MB (128 MB or more is recommended).