Chicken Mack Nugget Plum Source · Shakashaka Potato Riso · Mac Shake Matcha etc McDonald's Spring Time Limited Item Tasting Review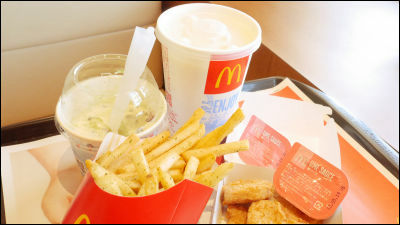 McDonald'sWill be held as a campaign for spring from March 22 (Friday)Chicken Mack Nugget Plum Sauce"Shaka Shaka potatos glutinous rice"Macshake Matcha"McFleury Matcha Oreo"We released the new version for a limited time. I finally went to eat because it is finished in a taste full of Japanese-style taste that is perfect for this season when the temperature has finally risen as the temperature begins to rise.

Latitude | Campaign | McDonald's
http://www.mcdonalds.co.jp/campaign/teritama/index.html#norishio

Arrived at McDonald's.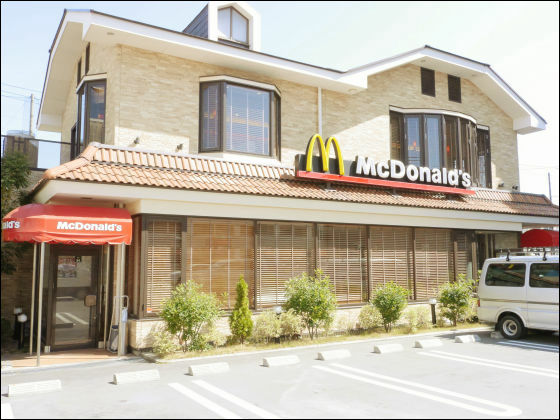 Next to the cash register was a poster of "Chicken Mack Nugget Plum Sauce" "Shakashaka Potato Grilled Taste".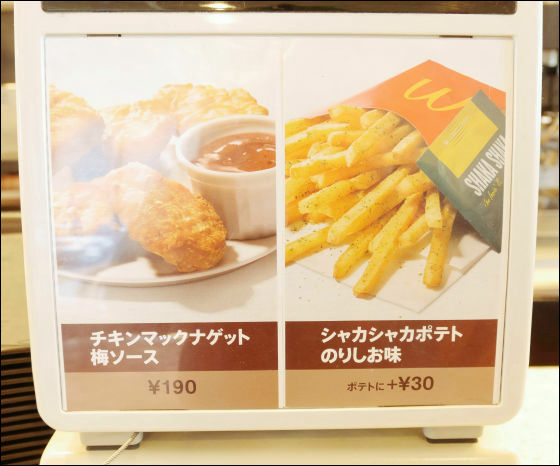 "McFluely Matcha Oreo" "Mcshake Matcha" poster also discovered.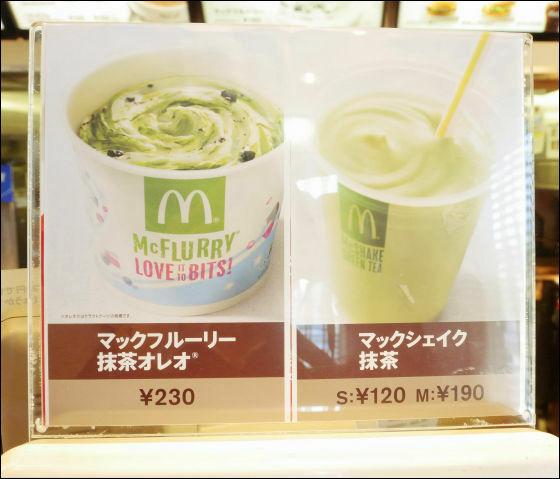 The item you ordered has arrived.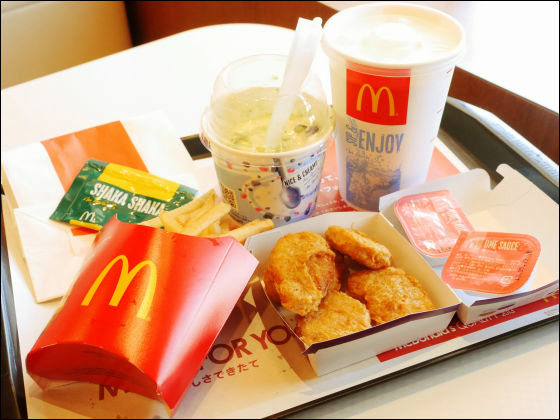 First of all, you will receive "Shaka Shaka potato starchy taste".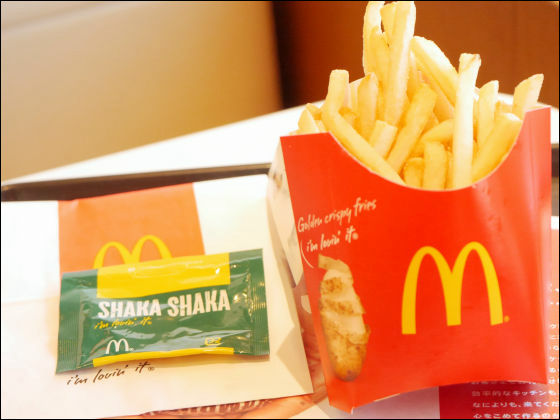 Shakashaka Potato Nagisa taste can be purchased by paying an additional fee of 30 yen for "Mac fly potato".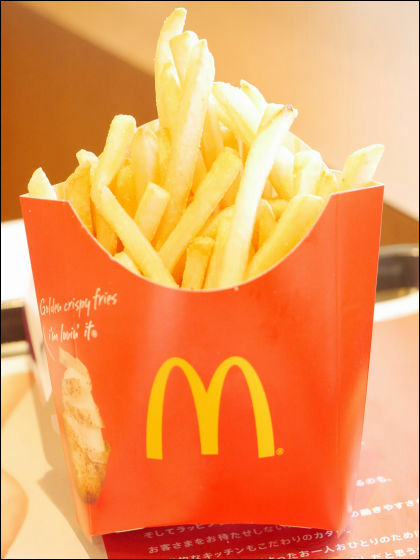 Shaka Shaka potato glue If you purchase a taste, you will be handed "bag" and "powder of Noriki taste" separately from Mac fly potato. Put "Mac Fry Potato" and "Noriki Taste Powder" in this bag and shake it and shake it.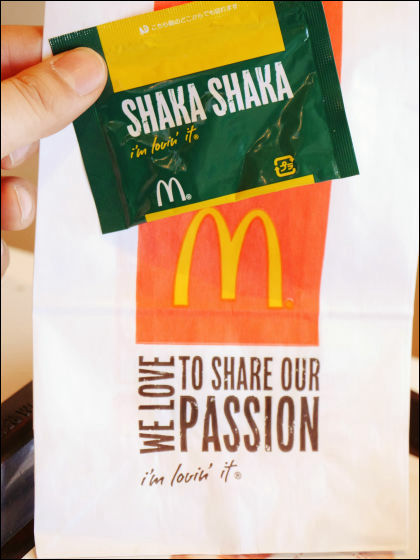 The way to make Shakashaka potato is printed in the bag.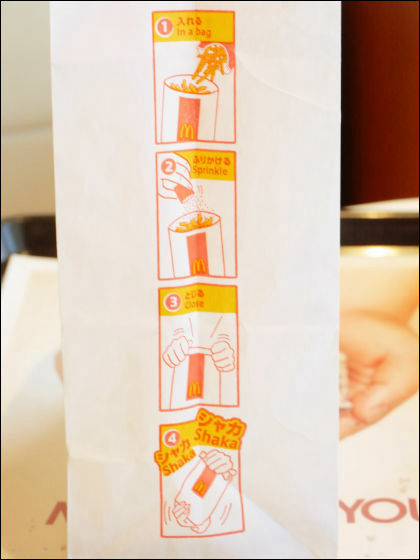 Started making Shakakashaka potato immediately. First of all, we will put Mac fly potatoes in the bag.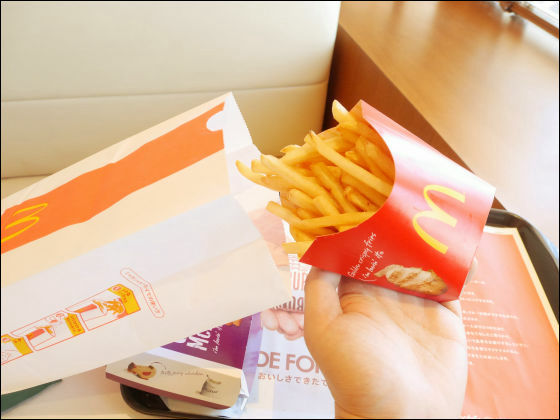 Sprinkle the powder of the following Riso taste.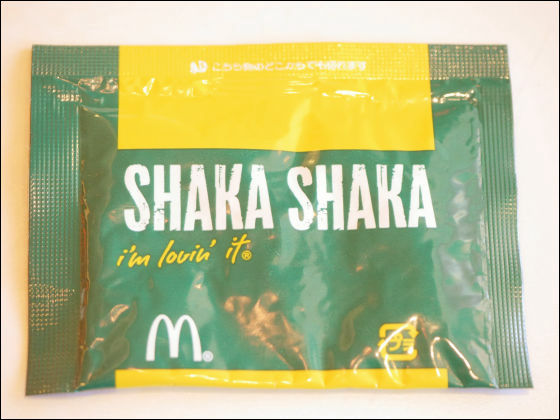 Salt is mentioned as raw material, but salt from Okinawa prefecture is used. Other peppers are also included, maybe a bit painful.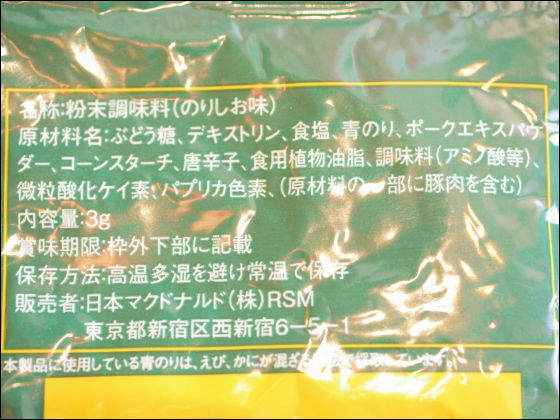 Open the bag perfectly and sprinkle it on Mac fly potatoes.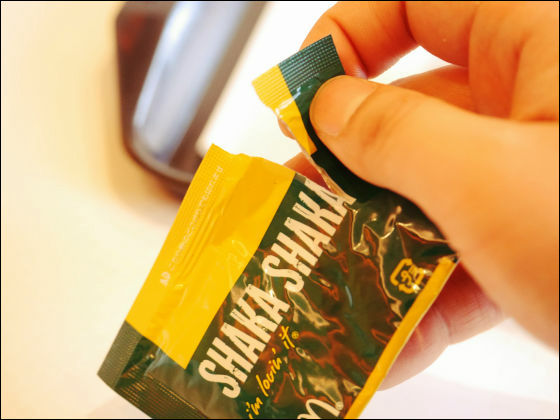 When I sprinkle it on like this.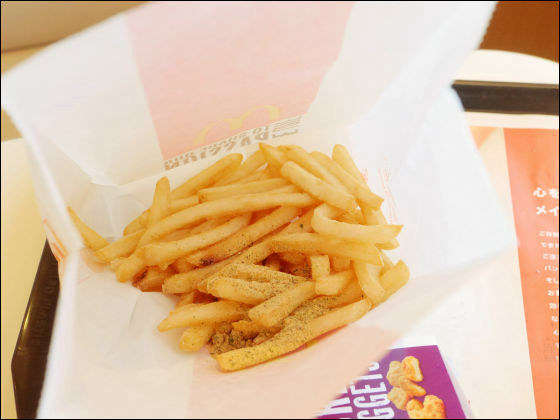 Close the bag tightly ......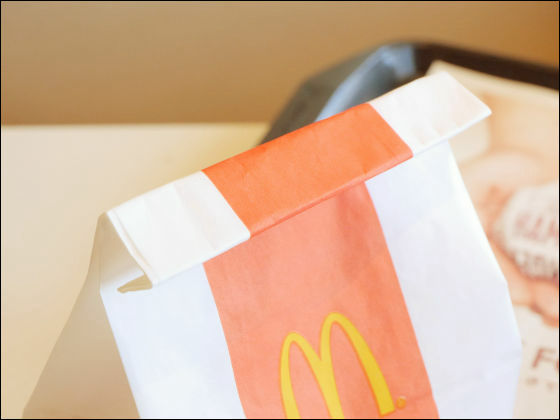 Shake the shaka shakers holding the bag firmly so that the paste is evenly mixed with the mac fry potatoes.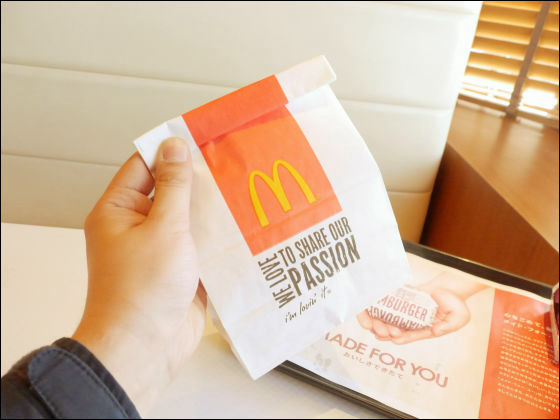 When I shake the bag about 20 times I feel like this.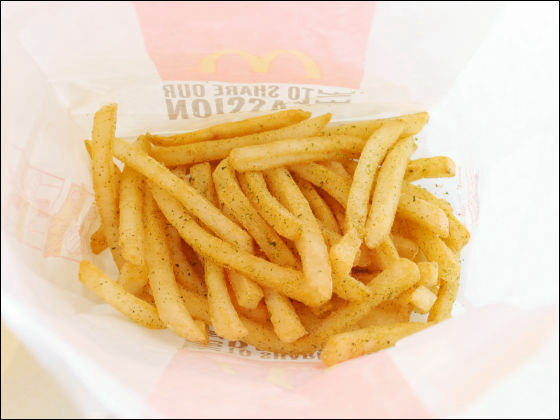 I tried to replace the completed Shakashaka potato in the box where the potato was originally included.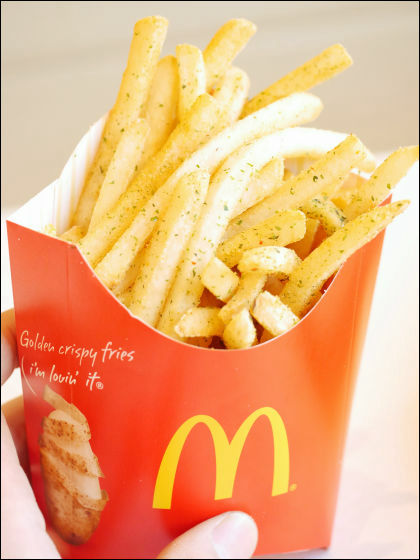 Looking closer, the red fish that seems to be blue and red pepper is attached to Mac fly potato.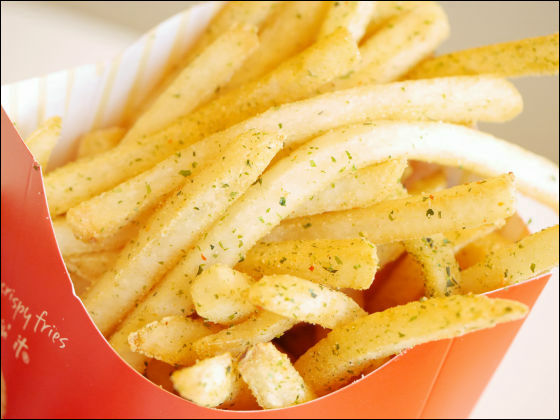 When eating, the gentle flavor of glue spreads in the mouth, the salt of Okinawa Prefecture and the fry potato are also good compatibility, Good feeling with ordinary Mac fly potato feeling a bit different. Some may feel that salty is a bit tight as McFly potato itself is salty. I did not feel the taste and pain of the red pepper that was described in the raw material at all.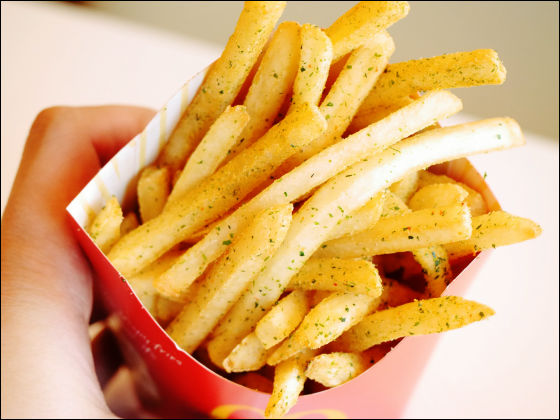 When I shook the inside of the bag I used to shake, there was a little residue of paste.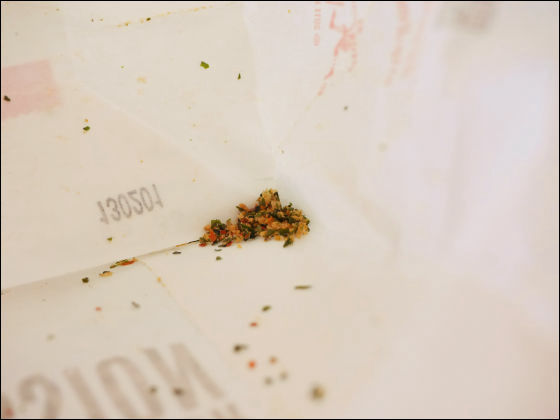 Next, I will eat 'chicken nugget plum sauce'.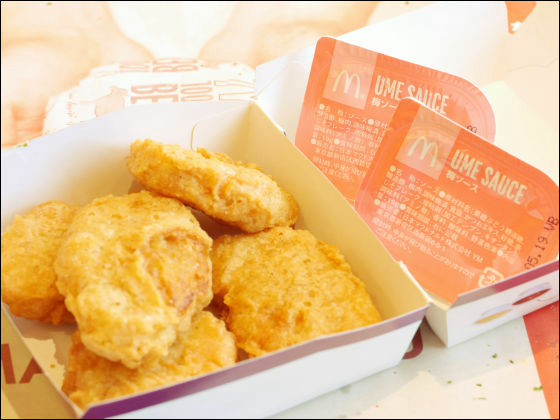 By the way, if you order "5 piece chicken nugget (190 yen including tax)" you can get up to 2 sources free.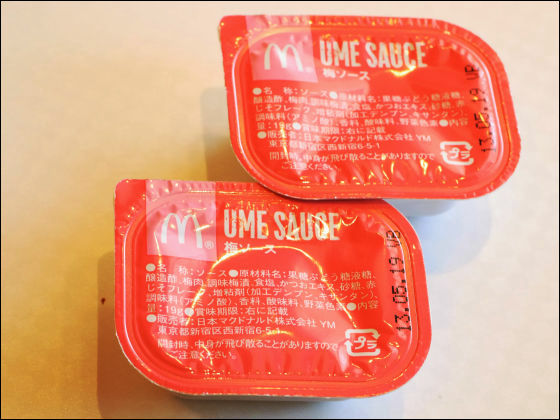 The raw material of plum sauce contains "plum meat" "and extract" "red sky flake", I am pretty conscious of the sum.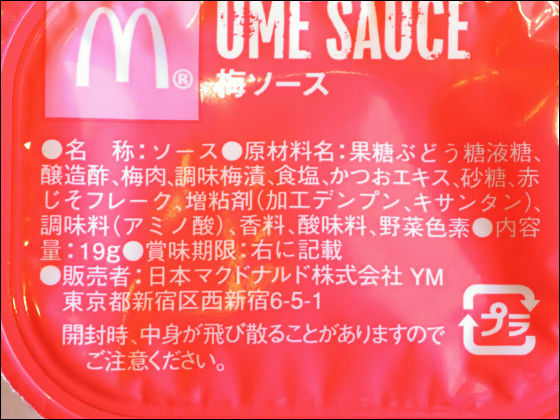 Pelit and opening up.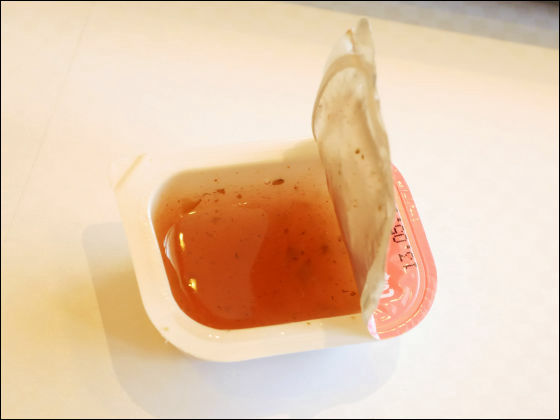 Plum sauce seems to be plum meat, reddish flake and many such leaves are contained.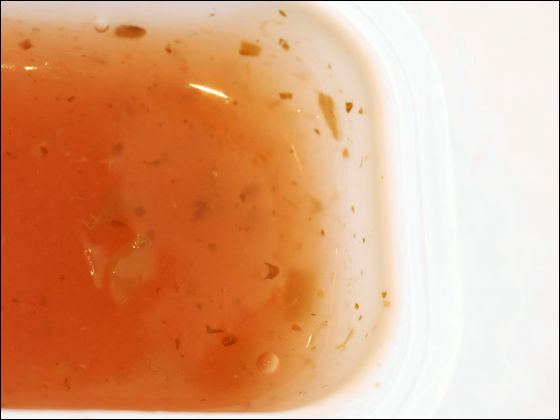 When I tried eating with a plum sauce on the chicken mac nuggets, the sourness of plum and the taste of reddish are considerably intense, so that the chicken mack nugget never eaten. Compared with the classic "barbecue sauce" and "mustard sauce" it is finished in a refreshing taste.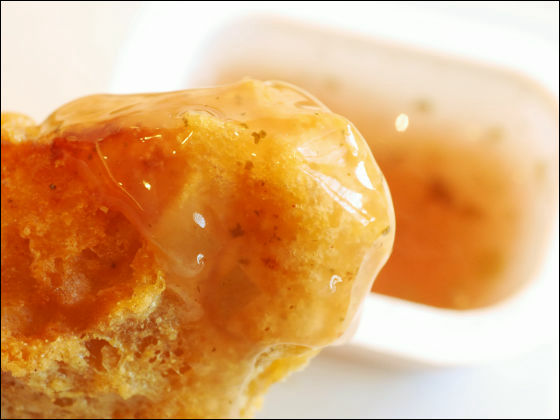 Next, we will have "Mcshake Matcha size M (190 yen)".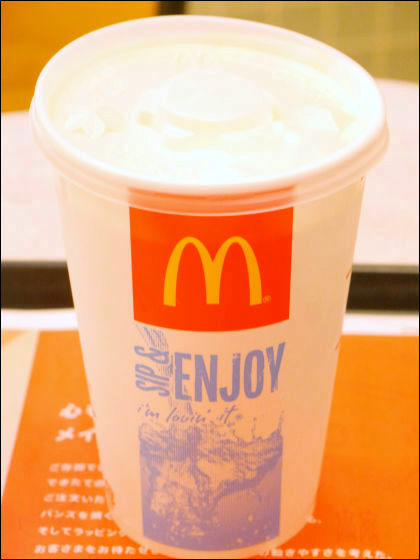 When opening the lid quickly it looks like this.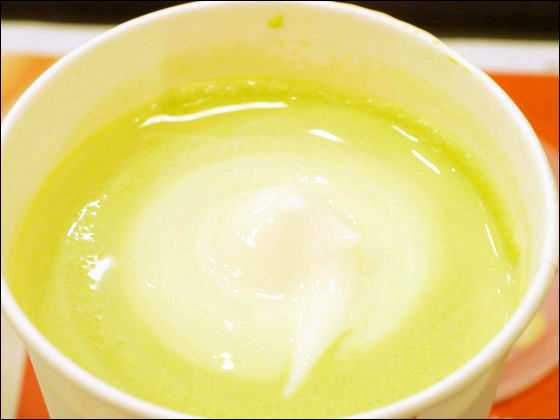 Mcshake Matcha uses green tea extract and Matcha from Kyoto Uji.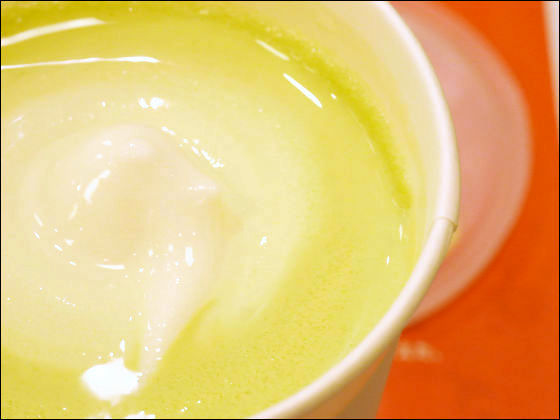 When I drank it with a straw swallowed, the sweetness of the shake was slightly suppressed by the bitterness of the matcha, which was less moderate and less moderate than the usual shake.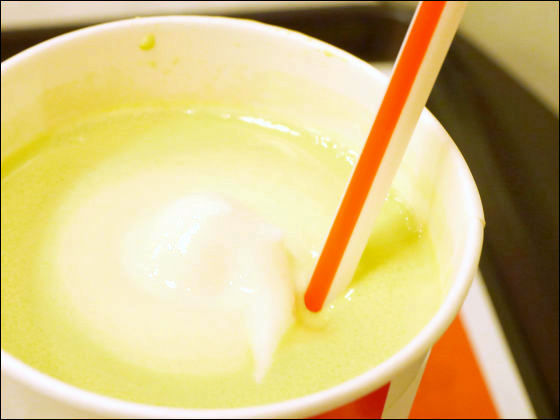 Finally, as a dessert, we will have "Mac Fleurie Matcha Oreo (230 yen)".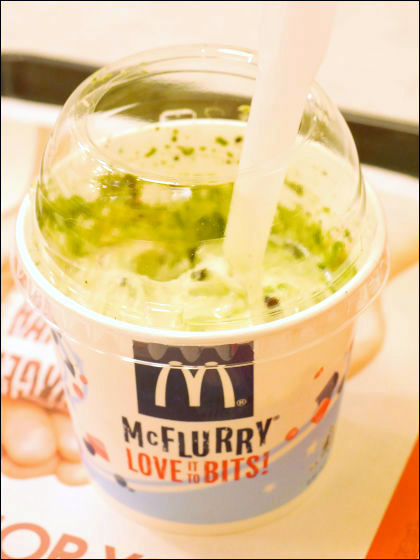 When opening the lid with a snap, it looks like this.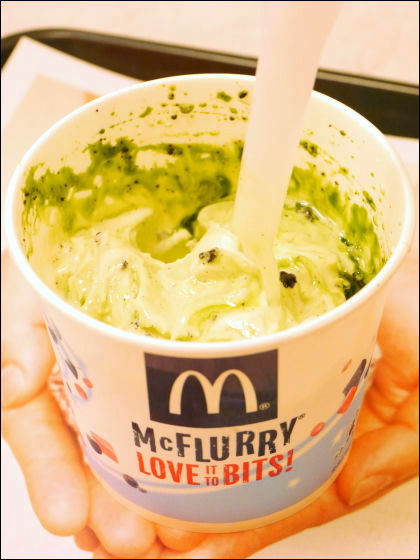 White vanilla and green tea with deep green color are colorful.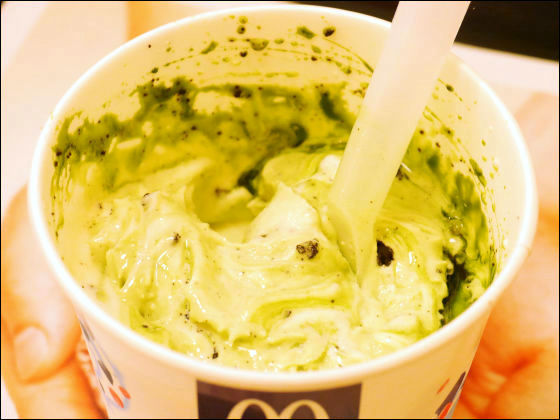 One person eating "McFluely Matcha Oreo" with a spoon, sweet vanilla ice, horror and bitter matcha are involved in good feeling Good. Oleo's feeling occasionally striking a tooth and "bitter bit different from matcha" are finished in an elegant taste one step higher.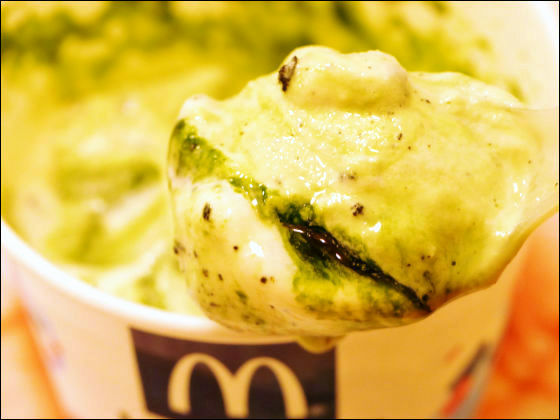 "Chicken Mack Nugget Plum Sauce" full of Japanese style taste "Shakashaka Potato Grilled Taste" "Mak Shake Matcha" "McFleurly Matcha Oreo" will be closed for a limited time in the middle of May. In addition to the spring campaign, "Toritama" "Toritama Cheese" is also available for limited time from March 22nd (Friday).