Report on "King Gainor Festival Exodus, Wonderful?" Reported by Yoshiyuki Tomino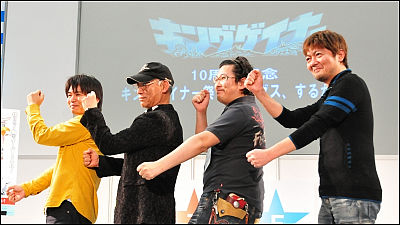 "Tokyo International Anime Fair 2013"An event commemorating the TV animation" OVERMAN King Gainer "celebrating the 10th anniversary of the broadcast"King Gainor Festival Exodus, do you?"Was held.

In the eventYoshiyuki TominoDirector, I was in charge of series compositionOkochi IchiroMr.Akira Yasuda, Animation DirectorKenichi YoshidaMs. Anime critic ·Ryota FujitsuMr. Ms. Mr. Mr. Mr. Mr. Mr. Mr. Mr. Mr. Mr. Mr. Ms. Mr. Mr. Mr. Mr. Mr. Ms. Mr. Ms. Mr. Mr. Mr. Mr. Mr. Mr. Ms. Mr. Mr. Ms. Mr. Ms. Mr. Ms. Mr. Mr. Ms. Mr. Mr. Mr. Mr. Mr. Mr. Mr. Mr. Mr. Mr. Mr. Mr. Ms. Mr. Ms. Mr. Ms. Mr. Ms. Mr. Ms. Mr. Ms. Mr. Ms. Mr

OVERMAN King Gainer | BD Memorial BOX release decision !! 2013.3.22 ON SALE !!
http://www.king-gainer.net/

The event starts from Yoshiki Fukuyama's message who was in charge of the opening theme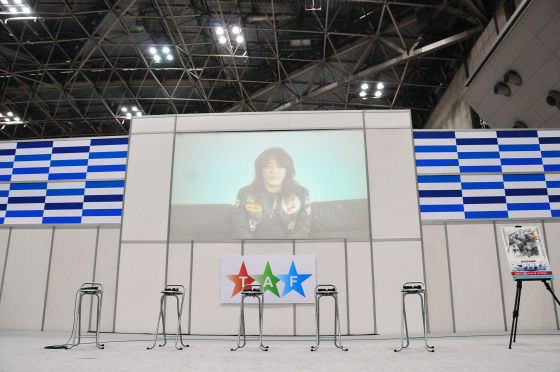 Before the start, there is a story about photography / recording prohibition promised at these kinds of events, "It is only a memorable thing you can bring home with me", Fujitsu.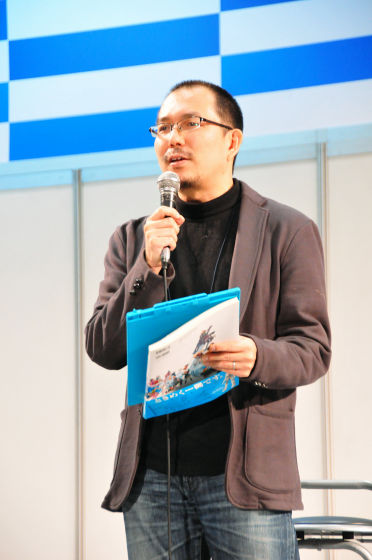 Guest guests, Director Tomino gave a greetings "It is Tomino who has been made the overall director of King Gainer".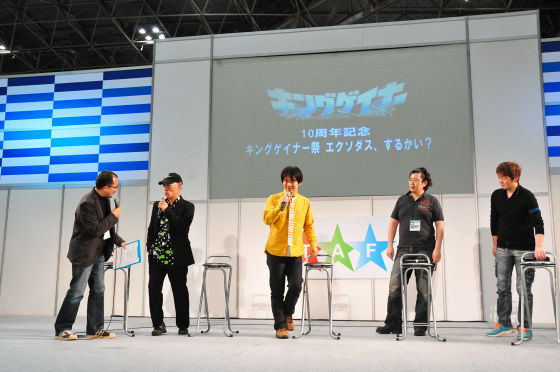 ◆ Session 1 "King Gainer" started!
The talk show was divided into three sessions. At first, listen to the impression of the project "King Gainer" started!

Okochi:
By the time I entered there were already Yasuda-san and Yoshida-san and there were many image boards. This time the land of Siberia is the stage, cold = cleanliness has never been drawn so I thought it would be interesting.

Yasuda:
I did not know that it was "King Gainer" and entered the first person by saying "design of robot". Although I had drawn a robot when I was working at a game company, I have never done it with animation, but if it is Tomino animation it will remain in history so there was no choice of "do not do it". Hopefully it will be like Mr. Naga Nagano? I thought (the hall lol)

Yoshida:
From the time I was doing another work Tomino was researching through the producer about what he would do next time, as the project was still called "Gain Gainer", I was motivated to see the plot without permission It was. I was told later that "I have not decided to do it yet" (laugh)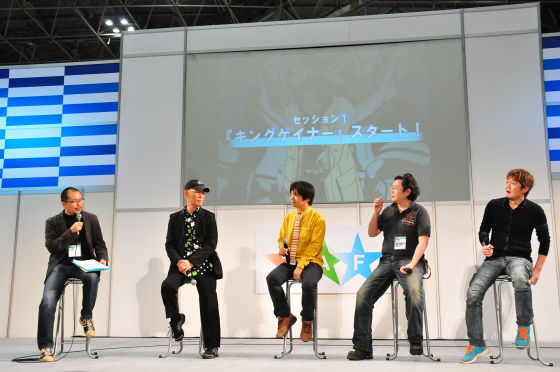 Tomino:
There is a feeling that "I have been made" very much in myself, and today as far as I can say, I can not remember how I was launching King Gainner. The impression that they partitioned the site well is strong.Original overman contestDoing, I was surprised to see various designs from fans and I was surprised to find that I was "being killed" by a cool work that can create such a weird character. After riding on television, I think that it is not "Tomino works" that the color of such staff turned out to be in the front.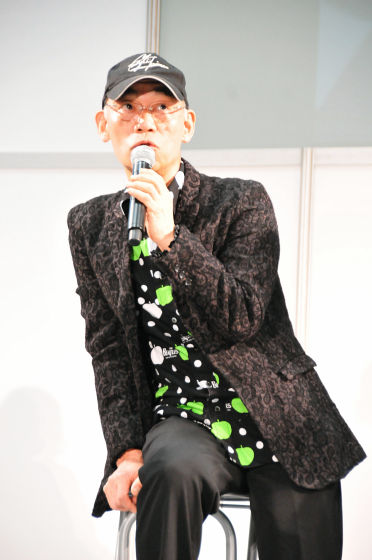 Fujitsu:
Mr. Okochi who gave the idea of ​​"over skill"?

Okochi:
I kept it in secretly with Mr. Tomino.

Fujitsu:
I think that there is also a place where the direction of the work has been decided.

Okochi:
As I was told that I was a strange robot, I thought that I wanted to give out "wonder" but thought that I could get angry, I tried to put it in 3 episodes but when I talked about the script the following week, "This I was told that it was not good ... ", but what is it?

Tomino:
Even if I heard it like now, "It was not in memory" is correct. This year, when my work reminded me of the 10th anniversary, I was surprised to find that I was not able to produce over skills well and I was surprised at these characters Even though I could not make fun scenes as animation more, I thought that I was getting old, and it is a story of this 2-3 months that I am reflecting.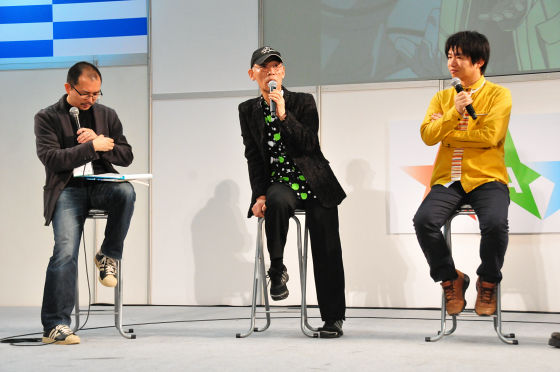 Fujitsu:
I thought that I was doing a happy job.

Tomino:
Of course, I tried while thinking about getting on that air, but what I want to say is more than that. Although animation can be made more freely and bigger, it is possible for me to be able to expand the development of the story, including how to move overmen, though it was in myself that it was not made big enough It is a shame that it was not there. There is a lot of reflection that it was not able to make full use of the good part that everyone put out.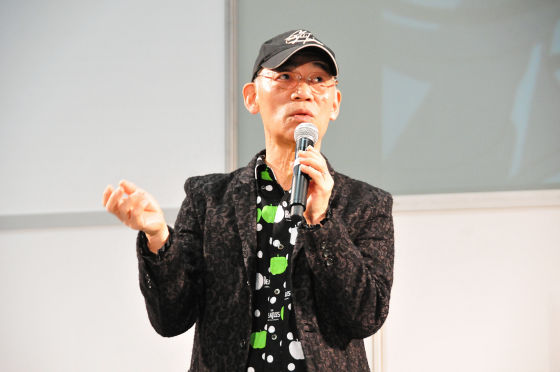 Fujitsu:
I will call on Ms. Yoshida that he was talking about sightseeing to join from the beginning. I think that Kinggainer was an animation whose facial expression changed every time the work progressed.

Yoshida:
At first it was a serious atmosphere, I was going to draw a character setting for that, but it turned out to be a story ah (laugh). Pictures depicted in the settings were not used, but only faces such as "Gya!" And "Wa!" Came to come out, and the staff asked me "I do not have enough facial expressions."

Fujitsu:
When I came in at the time with an interview, I was surprised when the opening contest was created and it seems that I thought "This is such an animation!"

Yoshida:
I have heard it from a long time ago, but it seems like I understood it by looking at the container. I saw the Container since the drawing of the first episode finished quite a bit, and when I look at the diary at that time, I am very angry (lol), but after about two days I feel I understand "It was pretty good.

Fujitsu:
I wonder if there was something to convince.

Yoshida:
I guess it's getting interesting.

Fujitsu:
I still think that there are many fans who love opening, but where did that idea come out?

Tomino:
Until I cut off the opening contest, I did not expect that King Gainer's work would be like that, so I was serious and I think that Mr. Yoshida talked about such a story. I was thinking about starting a new type of novels. It is basically that "it is such a work"Kohei TanakaI was wrong "(laugh / applause applause)
No, it is about half true, it is not on schedule to become such a song from the lyrics ah, but when a slightly stupid uncle called Tanaka Kohei did it, it makes it "muffler". I found out that "Mu Kachi" in this case is not the main line idea we are thinking. If you respond to such talent as it is, you will get angry like this, "Shuhei Tanaka to shut up!" How to silence makes it hard to draw a container, it takes two or three days to put in a dance number. On that, because it is overman, I thought about putting in the scene of ice skating ...... When I was able to convince myself I was convinced that there was Yasuda-kun, so this character was made So I had to show what I would return to Tanaka Kohei, that was the problem that I originally created it without being able to return to Ms. Yoshida, Mr. Yasuda, Mr. Okochi in the play.

"OP" song of "Problem", "King Gainer Over!"
Amazon.co.jp: Overman King Gainer - King Gainer Over!: Music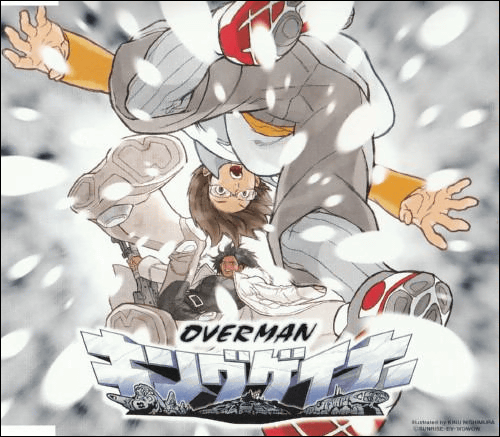 Fujitsu:
Mr. Yasuda and Mr. Yoshida were now uke.

Yasuda:
"I'm overmachine so I'm going to skate." Certainly, there is no objection (laugh)

Fujitsu:
As Yasuda-san, what kind of things did you think overmen?

Yasuda:
In "my robot using muscle", my past library includes Professor Nagai "Iron muscleAs I already had it, I feel like I lost when I suffer, so I decided to put on my clothes because I thought I had to make it muscle but not muscle. And since it is a slider, I thought of a snowboarding girl in a snowstorm and I thought of a snow giant, which took a year from there.

Tomino:
This person really takes time, because I put on a character one year, one year and a half, without hesitation.

Yasuda:
Since Tomino Anime, I thought I should cross the Gundam. It's "Gundam Gundam".

◆ Session 2 "King Gainer" Impact!
Fujitsu:
With this trend, I would like to talk about what I was surprised with working.

Yoshida:
When I was a Gundam I had a story with the original, but I was amazed at that OP after all. Mr. Tomino is a director and a picture is drawn, but I try to paint the movement by drawing an action by an action recorder myself. I said "I'd like to do a snowstorm with a couple of repetitions" and I said "I can not afford six pieces, it will cost eight," actually you draw with six pieces ... If you look at the action recorder The snowstorm is not moving (lol) "I guess it will take 8 pieces after all" I told you.

Tomino:
I do not remember it at all (lol) I do not remember that exchange, but I'm pretty much done not to talk about animation and director's story, such as now, talk to places related to the number of sheets. That's why I met a different talent than I entered with a sanrise-san robot animation called Mr. Yoshida when I looked at it, so why, as I have said from the previous moment, I want to go out, want me to be satisfied, and at the same time, if I try it I want to go to where I'm going to crush Yoshida! However, there is a shame in the sense that it could not be done. I think that this work that I met such a talent was precious. Even if you like Mr. Okochi or Mr. Yasuda, I will have a similar experience when I am ∀.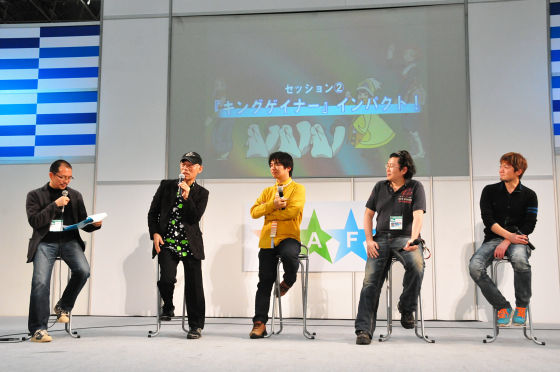 Fujitsu:
Mr. Okochi was in charge of the series composition and had full communication with Mr. Tomino, how was it? I remember the story that "I made the whole idea brought by the director" in the interview.

Okochi:
"Please let me write the composition." If you do with Mr. Tomino you will not get the opportunity many times, so I thought I'd give something anyway, even if I was beaten. At first, when Tomino's desk was inside a staggered studio, when I was told that my favorite seats would be OK anywhere, I chose Beside Tomino. While doing an unpleasant face like "Why is it beside?", I thought that I would try hard for the year at the most pressing place. I think that this was good.

Fujitsu:
Do you remember being angry?

Okochi:
What I remember most by being angry is that when Mr. Tomino came when I wrote the script, I usually receive instructions like "Do you have this person better?", But where I did not fix it, just saying "You are really heta", I came home and I cried for a shock at that time. There was also a place where I was a tengu when I was short of midfield.

Tomino:
I think that story is definitely a lie, the elderly who passed the 60 can not say that to young staff (lol)

Fujitsu:
I think whether it would be better for you to leave judgment to this (lol)

Okochi:
There was a seriously fighting image that the year's difference collided seriously with the staff who were away as much as parents and children, I thought that I should not respect them and keep them away.

Tomino:
It is exactly the case with regard to work, career and seniority are irrelevant. But even though I think so, human beings will inevitably have seniority. I am planning to be very careful, but since it is human beings who are not involved in the work in an equitable position, I have to be careful enough to get older. Everyone is not young, so if you are just feeling that "Because I am a senior", I wonder if I can not say "I can respond to this era" ... I'm sorry, like class I'm sorry but I am doing that kind of way. But in the case of 60, it is said that there was such a thing ... ... After all it is a living human being, so please listen to my grandfather's selfishness as well.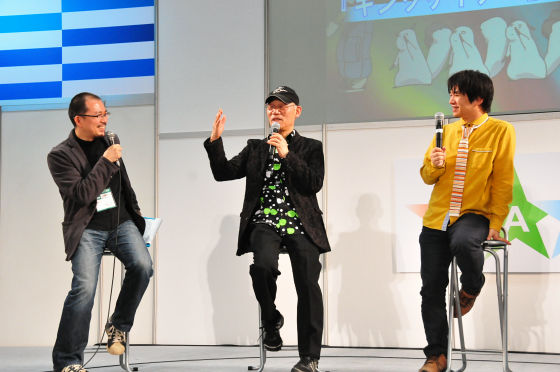 Fujitsu:
Mr. Yasuda said that he intended to make Gundam, but did you have any impacts?

Yasuda:
In the previous work, ∀ Gundam, I experienced a considerable surprise.

Tomino:
I did not have much time when King Gainer (laugh)

Yasuda:
At that time I stayed in America a bit differently, so I did not enter much, but when I was ∀, I was amazed at working by myself, because the director is a great person who worked a lot. I thought that I was leaving more if it was my feeling, but I was doing every corner. If character design rise is slow, it comes out by yourself. "If I do not like this clothes early, I can draw quickly," the pressure is amazing. If I do not draw it, it will become more and more Tomino characters (lol) In the second half, because I am too late, I think that it was being done by saying that "I will be in mind with Yasuda if I keep it, that is not good".

Tomino:
I remember writing one or two something.

Yoshida:
What Tomino painted rough isKimi YamaneHad a role sharing that I will do what Mr. Yasuda painted.

Fujitsu:
It seems like such a thing will work.

Tomino:
There is a part that I do not think it will work out, and in reality, in the case of animation, I think that one person should not do everything. It is animation that various people gather, I think that movie-like interest will come out. Do not do it from director to scenario, character, direction, drawing. Some people say there is a genius in the world, and they all do it all by themselves. That is fine, but as it is virtually impossible to be on air at weekly pace, I am aiming to become a coach as "to make a way to make everyone's taste evenly".

Yasuda:
I am dissatisfied with myself and why I thought about Overman's overcoat, I wonder if I did not change my coat ... ... I want to beat me myself 10 years ago. It was better for you to have a change of clothes.

Tomino:
...... I was talking about the story a while ago at the backstage, I thought that Tono who was directing without thinking at all was nothing to do. I did not understand the coat at all. Another thing, when I want to use something like this, "Because this is such a thing, I should use it like this", he said he was so refraining that he did not say it.

Yasuda:
I did design, but I did not tell you how to use it.

Tomino:
Even though I should have taught you how to use it properly. Hey, old people do not understand, they are captured by old things. There is no room to accept new things, so young people have to teach it. I have to draw a container called "Use this like this".

Yasuda:
Next time I will take responsibility.

Tomino:
While I talked about it, I remembered that someone did that for me, but I will never say anyone. I heard that he also made an animated movie these days.

Fujitsu:
As you imagine this, Mr. Okochi has changed before and after joining the King Gainner?

Okochi:
The density of the script went up clearly. Screenplay has about 20 pages, but when I showed to Mr. Tomino, a line was drawn about 17 pages and "To this place is A part, you are going to enter soon, let's raise the case sooner" I have been told.

Fujitsu:
Since it is about one page per minute, if it is 17 pages, is it double the density?

Okochi:
Thinking now, I think that was the case. The explanation of the A part for the B part was long, I think that I had a habit as a novelist to me. You learned a lot.

Tomino:
I think the current story is a basic trick for taking a movie and I myself taught it. "I have to figure out all the movies in the first 5 minutes." This movie is a difficult place to arrange the information that this thing will be done, but if it does not do it, the customer will escape. Therefore, do not organize a story with your circumstances ... I think that I would like to hand over what I was taught as much as possible to the next person.

Fujitsu:
Did Yoshida something change after trying?

Yoshida:
It is completely different. Until then I was planning to do it as a professional animator, but by chance I came to touch another work like character design, and after that I began to think that I should do that as well.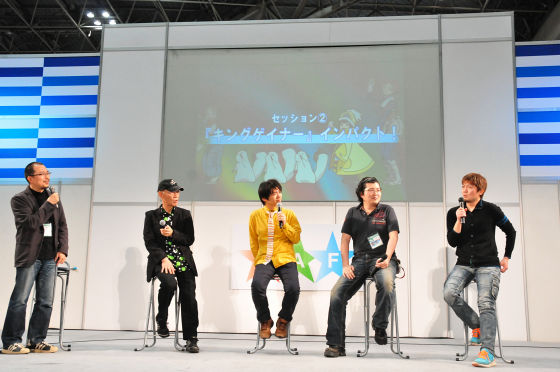 Fujitsu:
Did not you think you would do character design yourself?

Yoshida:
I did not think at all, it was original painting and layout, "I want to make a scene", but there was no interest in anime girls.

Fujitsu:
It is unbelievable story from the person who knew Mr. Yoshida right now. How is Mr. Yasuda?

Yasuda:
In the early days of the project, as Mr. Bandai entered such a place as "I do not need a Bandai" aura was released, I regret that the exclusive attitude may have led to not bringing out a plastic model as a result Then, since I have borrowed from Sunrise, it is my life to cooperate when I do the next time.

Fujitsu:
Was it the feeling that "I am intrigued to make the next-generation Gundam, but the Plamo does not exist".

Yasuda:
Anyway, I thought that it was a feeling of "Looking at me", I thought that it was not good, and it has been caught for a long time, so the influence comes out considerably in later designs.

Tomino:
However, as for Bandai's position, I saw some things like King Gainer and I think there was a part taught that figures also had such a direction. As for Bandai, there are parts that do not become serious as a manufacturer, and even now there are signs, but it is important that Mr. Bandai expanded his point of view in the tide of figurative development starting from Moe system. Besides doing one thing firmly, there is something different that enters and gloss comes out also in the mechanism, so it may become an element that Bandai will turn from now. In that sense, I'd be happy to have those 10th anniversary events done and remember the title, I'd be happy if it comes to the next step, I think that will happen.

Yasuda:
Also, although it is also titled "Exodus", I have been drawn to this and quit the company I worked for 18 years.

Yoshida:
Exodus is big.

Fujitsu:
Director, the word "exodus" is ...?

Tomino:
It is also the best reason why I apologized. Apparently I was not aware of the part of the important theme in King Gainer. It is an elderly frustration ... is not it. The life at the time as to whether it is still in the thirties or forties is still the best time to break, the power that the word "exodus" has is loaded considerably, there was no imagination there I'm sorry, even an animation taught me that I have influence related to real, so I can only say that I am going to be aware of it until I die, and I will be careful I would like you to (laugh)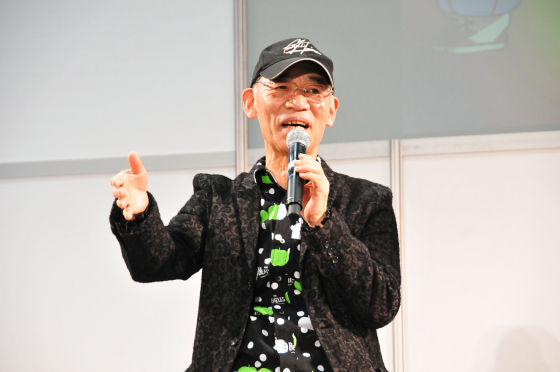 Fujitsu:
Has the director made something different after making it? I am rejuvenating.

Tomino:
It has not changed but it does not change unchanged Not changed It does not change (lol), I could feel the same thing I said here, I have not changed in the past 10 years. It is a matter of what to do in order to change this, because there is a thing called "I will die in the future" and that plan has begun, I have come to congratulate you if I can change it. It is OK if you look at Tomino's way of living and think that it is "Chi", so it will be like this when I do it Oh I can think I will do this, I will be dead as easy to understand as to become a reference material for someone I will.

Fujitsu:
It is said that "After living well"

Tomino:
Well, when squeaks come out in various ways ... ... It is rather serious.

Fujitsu:
Because there are jobs you still want to do, are not you?

Tomino:
There is none. I can do it because it's a job, I do not want to work if I were real, it is a pain in my bothersome. I want to relax.

Fujitsu:
Even if the director says, nobody believes it (laugh)

Tomino:
Is that true? Please believe.
(Venue lol)

Fujitsu:
Is it easy for the director to retire if King Biner's BD sells?

Tomino:
It does not matter, business is business, so it does not matter to me. There is no such thing as life death or cheer up, I want to enjoy it. I do not want to work.

Fujitsu:
As a selfish imagination, is not it that the director has been tough to do so?

Tomino:
I am doing it because it's work. I do not like it.

Fujitsu:
So you feel like that? (Lol)

Tomino:
Oh yeah, I do not want to work (laugh). Already, it is done for me (lol)

◆ Session 3 "King Gainer" Recommend!

Fujitsu:
Let's change the topic here and I would like to tell you the attention points and points of interest of King Gainner you think.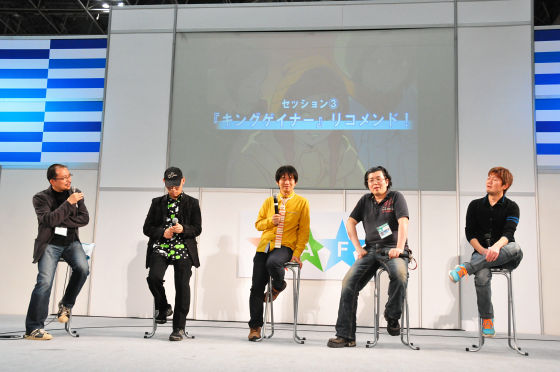 Yasuda:
I'm worried because I sealed the King Gainer for a while, but I'm worried ...... I'd like you to see it because the place where King Gainer comes out from overdevil is pretty near the last round. It feels like a real creature. There was a strong feeling, I was very happy, it seems that tadpoles have appeared.

Okochi:
Although it is not a fine point, thinking that there is not much recently that it will make you feel good, to have fun seeing. I felt nostalgic when I saw episode 1 on my own for a while. I think that I want you to have fun by seeing the whole thing.

Fujitsu:
It is an animation of assurance that it will be fun.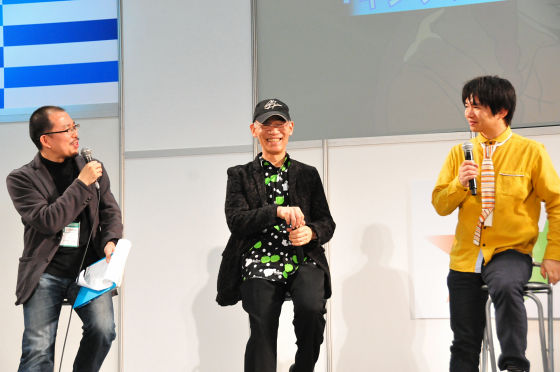 Yoshida:
Since it is full of dissatisfaction with animation, it seems that dissatisfaction will be revealed when it comes to BD, but you can see places where power is not enough as a work. Although there are some things that I absolutely will not see in other works, King Gainner wants you to see it because the work itself is fun, you have to put up with the less powerful place (lol)

Fujitsu:
How do you like the dominator in the 14th episode?

Yoshida:
I do not think that it is like a king gaininer for a moment, but I personally have various meanings and it is established. I thought that I was out of myself, but I thought that was also King Gainer.

Tomino:
Mr. Yoshida now says "There is a place not to be reached", but I think it is a natural remark as a maker. Once again, King's Gainer is amazing because when the character sees it from the animation character of today, not only the classic but also the best of the character that the character is doing the most forgotten now is a tongue I am rolling. I would like to tell you that goodness not only for you but for the next generation. In other words, I feel that animation is not only anime which has been popular in the last couple of years, there is a work called King Gainer. On top of that, if you say it as an uncle, you will not say anything else if you see Anna Hime (lol)

Fujitsu:
Is the Anahama the one push for the director?

Tomino:
Because I have figures in front of my eyes for 10 years.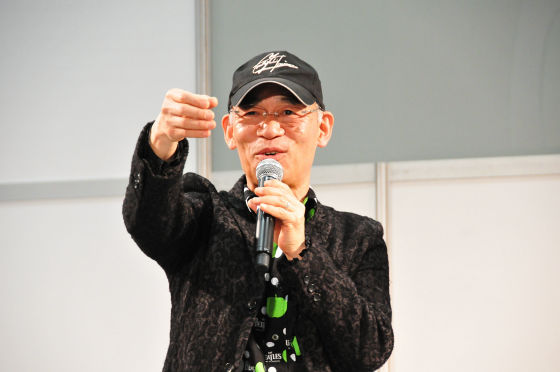 Lots of service photos session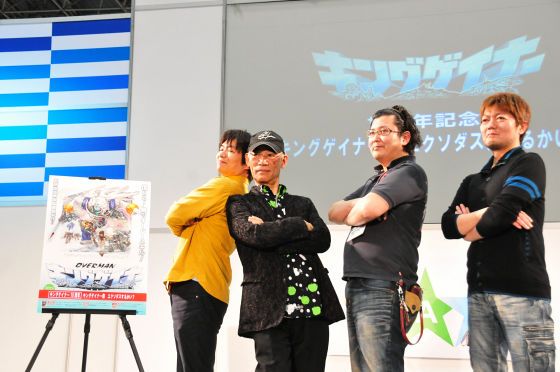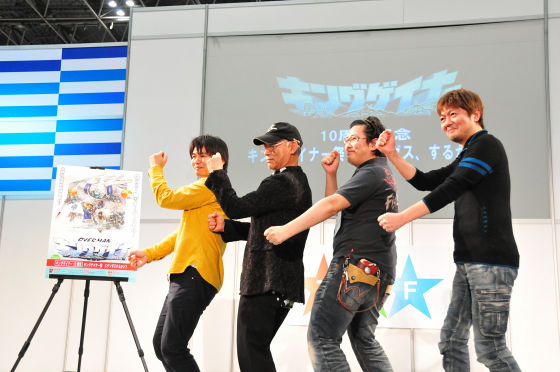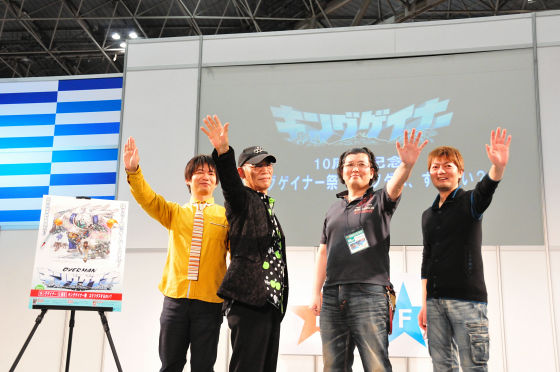 Finally, as a message, Director Tomino said, "I would like to spread the work to pass on to the next generation, and I am grateful for being involved in such work."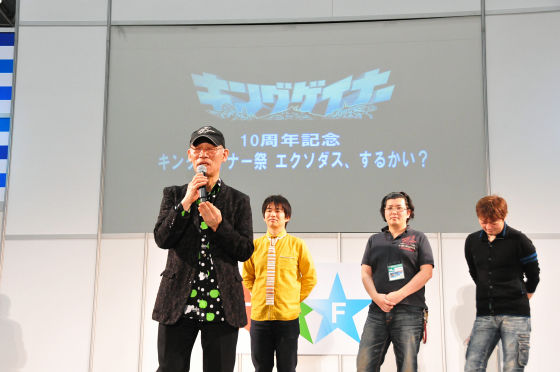 King Gainer's BD Memorial Box is released on March 22. It is limited production at 30,750 yen including tax, until March 31, 2014.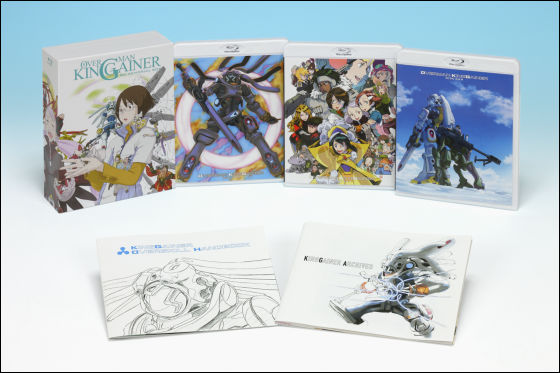 The result of the overman contest which was done in commemoration release will be announced on the official website on March 25.

© SUNRISE · BV · WOWOW