A stamp kit "Pixit" that makes it easy to create dot stamp stamps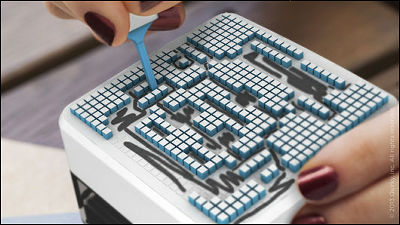 The stamp and the stamp stand are set, and it is possible to push a dot picture stamp made by pushing a pixel with the attached pin immediately on the spot "Pixit"is.

Pixit | Quirky Products
http://www.quirky.com/products/423-Pixit-customizable-stamp

Pixit is a set of stamp main body, stamp pad, stamp creation pin. The size is 70 mm × 70 mm × 55 mm.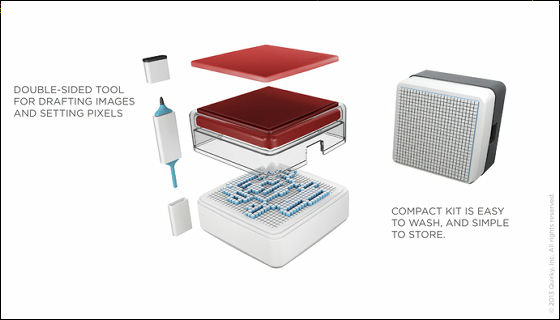 The rubber stamp is made of a collection of pixels, draws a picture on the pixel with the attached pen and pushes the pixel marked with the pin on the opposite side of the pen to create an illustration .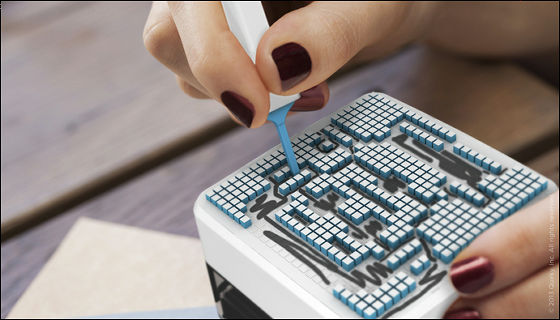 Since the stamp stand is set with the stamp, you can use it immediately after creating the dot picture.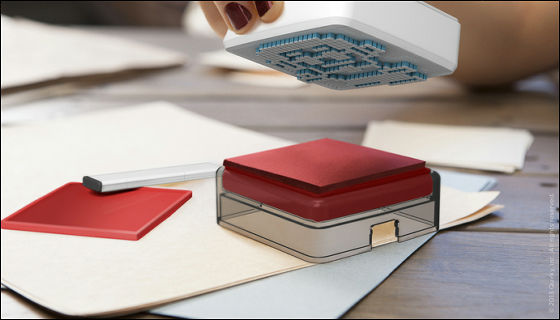 With such a feeling it is possible to make as many dot picture as you like.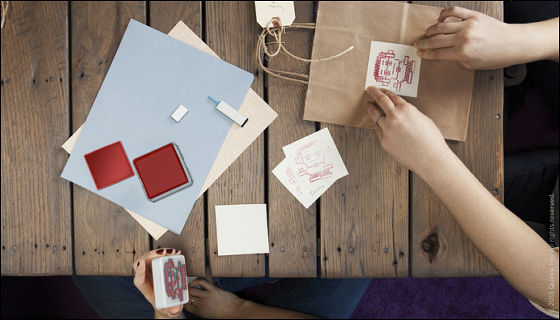 Eraser eraser brush strikes too much and fails the illustration and often starts over from the beginning, but Pixit is a push-in type so you can easily create your own picture of a dot picture without fail.



Pixit is under consideration for commercialization, details such as price are undecided.