Movie summarizing the ridiculous moments of meteorites that crashed into Russia and crashed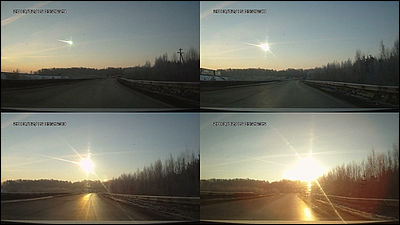 According to the Russian Emergency Ministry,Meteorite dropped at 12:20 noon today in the Ural region Chelyabinsk Province where 100 people to 150 people were injured, 20 thousand were dispatched for rescue, 3 aircraft were dispatchedAnd so on, movies are being uploaded to YouTube from the site one by one.

First of all, from the movie that captured the appearance of the meteorite falling towards the Earth's surface.

Падение метеорита в Челябинске! 15.02.2013г.meteorite in Chelyabinsk - YouTube


It is brilliant with terrible momentum.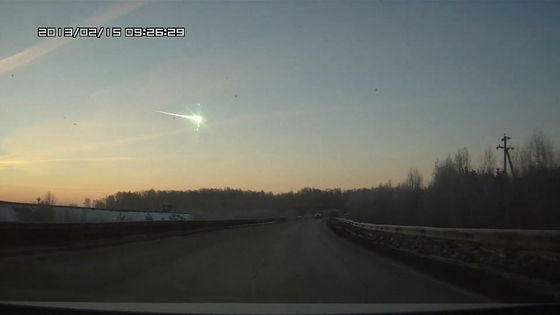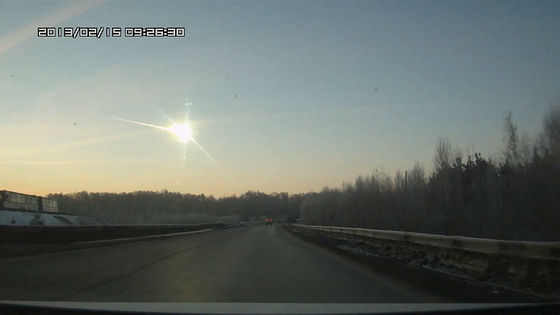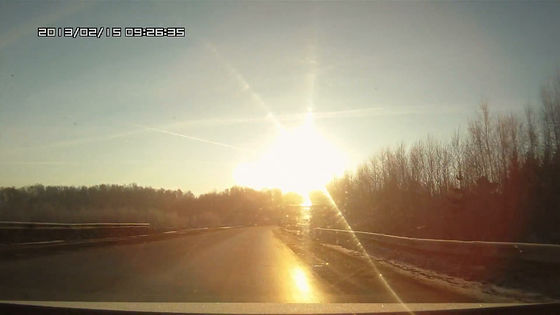 The movie that captured the moment of falling in the same way is Kore.

Вспышка над Челябинском - YouTube


AMBA 1002 - YouTube


What I saw from the opposite direction is Kore.

Pluie de météorites en Russie - YouTube


In addition, the following movie shows how intense the shock waves that the meteorite dropped and crashed were intense.

Взрыв Челябинск - YouTube


Челябинск 15.02.13 На Урал упал самолёт или метеорит - YouTube


In the movie below, you can see that the window glass is shattered and shattered.

Сбитый метеорит над Челябинском 2. mp4 - YouTube


The state of the awful flash when the meteorite passes over the sky is also captured by the following traffic cameras and can be confirmed from about 43 seconds approximately.

В челябинске упал самолет или метеорит, смотреть с 0:40 - YouTube


A state of the zinc smelter after the fall of the Cheolabinsk meteorite.

Цинковый завод после падения метеорита в Челябинске - YouTube


YouTube


A state of confusion just after the local meteorite crash.

Челябинск падение Метеорита последствия 2 часть - YouTube


People injured in the local news program are also reflected.

Метеорит Россия 24 1часть - YouTube


Взорвавшийся метеорит в небе над Челябинском - YouTube

We are uploading movies with the students who were shooting at the site, the inside of the school, and evacuating from there.

Челябинск. Метеорит. Гимназия # 76 - YouTube

in Video, Posted by darkhorse