Wonder Festival 2013 [Winter] opening, all articles summary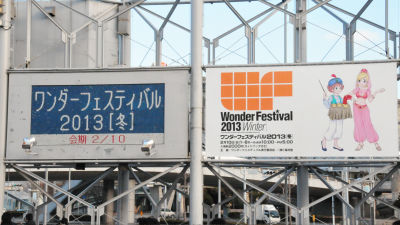 Exhibit a figure / garage kit etc created by themselves without copyright infringement by "the day copyright system" that the sale of goods is permitted only within the event holding period and in the hall from the copyright owning edition copyright · A big event that makes it possible to sell is "Wonder Festival"is.

GIGAZINE has been gathering articles since around the winter of 2010, making it an article indeed, this time it is the seventh time indeed, and on the day of one festions every time we will have the full power system to keep dropping articles from morning till night.

That's why Today's GIGAZINE articles are full of one festive, as all of the editorial department will take on one festival held in the International Exhibition Halls 1 - 8 at Makuhari Messe in Chiba from 10 to 17 o'clock today. Since it acknowledges, we ask for it. Moreover, when a new image is added in the existing articleGIGAZINE Official Twitter accountWe will announce updates as needed from time to time.

According to the catalog P.017, the ranking of copyright applications for 2012 [summer]
First place:The eastSeries (Touhou Project)
Second place:Hatsune Mikuseries
3rd place:Armed prince
4th:Ultramanseries
5th place:Pretty Cureseries
5th place:Lagrange of the Ring Gameseries
7th place:Monster Hunterseries
8th place:Magical Girl Lyrical Nanohaseries
9th place:Ma.K. (Maschinen Krieger)
9th place:THE IDOL M @ STERseries
11th place:Macrossseries
... apparently ...

The summary of "Wonder Festival 2013 [Winter]" is from the following.

◆ February 10, 2013 10: 45: 50 seconds
"Hatsune Miku ver.2" to become three-dimensional as figma of the 200th body, the real thing is like this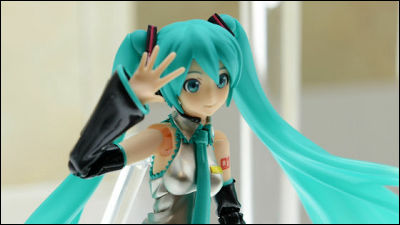 ◆ February 10, 2013 11:00:22
"Evil true eye eyepiece band" that anyone can easily activate his true eyes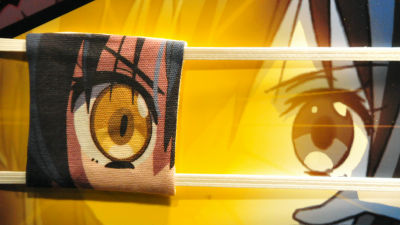 ◆ 2013 February 10 11:33:26
Fully movable Buddha statues are Bodhisattva and Myeo, Revoltech Takeya "Army Murder Ming Ou" "Fudo Maiden" "Ten-san Kannon" - GIGAZINE



◆ February 10, 2013 12: 33: 40 seconds
Full body moveable "Lupine the Third" & "Dimensional Daisuke", three-dimensionalized with first series version - GIGAZINE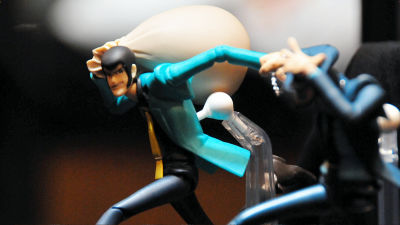 ◆ February 10, 2013 13: 02: 11 seconds
Evangelion 8 with atmospheric inrush equipped will be released in Revoltech Yamaguchi in 2013 - GIGAZINE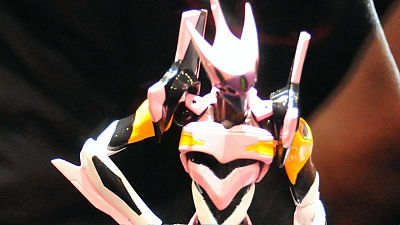 ◆ February 10, 2013 14:46:16
Human type metamorphosis movable to extreme here "Leger of the Beast God" Liger and Fire Liger, Beast King Black Liger - GIGAZINE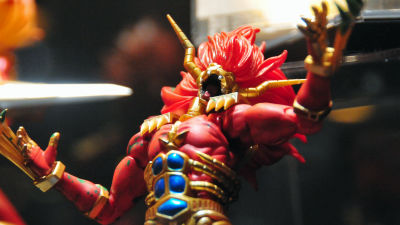 ◆ February 10, 2013 15: 28: 03 seconds
Cinderella Girls Grilled & Akane Maya Grilled & Snow Miku Strawberry Madeleine & Cooked Curry 2013 Ver Tasting Review - GIGAZINE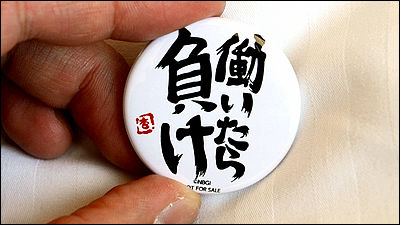 ◆ February 10, 2013 15:50:34
JoJo's Bizarre Adventure Kotaro Kujyo and DIO life-size figures doodo-doodo - GIGAZINE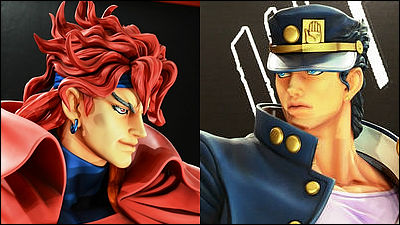 ◆ February 10, 2013 16: 07: 13 seconds
"Please touch freely" Stereoscopic mouse pads in which boobs are arranged side by side on the wall exhibition - GIGAZINE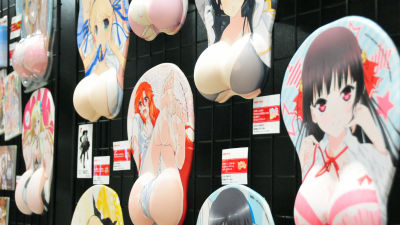 ◆ February 10, 2013 16:54:50
"You can not save the galaxy in a song." Sieril Nome's theatrical version of the illustration will become three-dimensional - GIGAZINE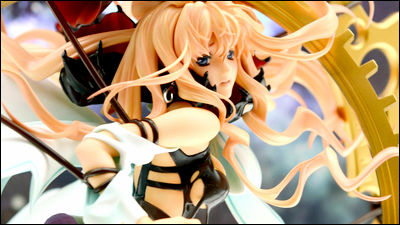 ◆ February 10, 2013 17: 55: 46 seconds
Madokimagi · Eyemas · In a flower etc. I made a pain cycle jersey and a pain wheel amisports - GIGAZINE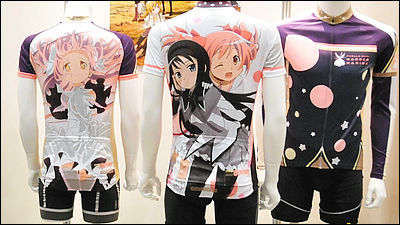 ◆ February 10, 2013 19: 09: 55 seconds
Completion degree of Axel World "Kurokihime" is very high - GIGAZINE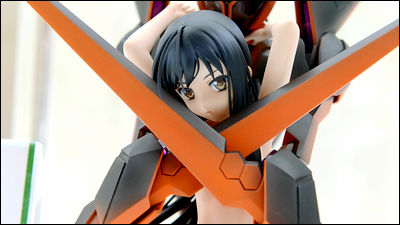 ◆ February 10, 2013 19: 36: 12 seconds
A man called "Dragon" "Bruce Lee" becomes a figma and resurrected like a phoenix - GIGAZINE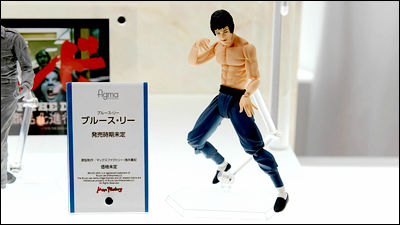 ◆ February 10, 2013 20: 10: 45 seconds
Idolmaster Cinderella Girls Futaba Kyou, Takagaki Kaede, Rika Jojigasaki Live Stage Set, etc. Various Conclinations - GIGAZINE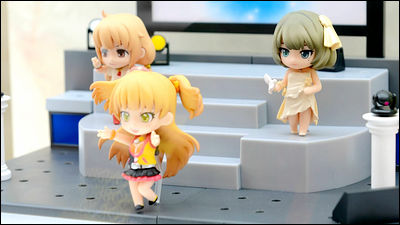 ◆ February 10, 2013 21: 03: 00 second
"Nendoroid Snow Miku Strawberry White Fragrant Ver." "Seventh Dragon 2020 Hatsune Miku TYPE 2020", etc. Hatsune Miku Daikonro Summary - GIGAZINE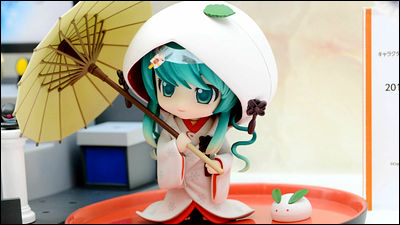 ◆ February 10, 2013 22: 21: 46 seconds
Actually papercraft Armored Trooper Votoms "PDF Craft Scope Dog 1/1" - GIGAZINE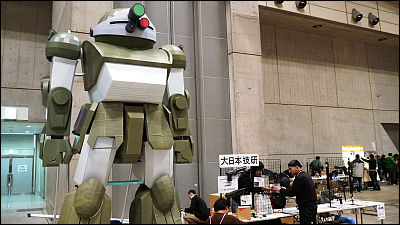 ◆ February 10, 2013 22:56:01
Even in miniature size vegetable straps that do not compromise in any way · Japanese edible fish · Dried oolongs of Kaiyodo such as dried netsuke "Capsule Q" - GIGAZINE



◆ February 10, 2013 23: 19: 31 seconds
From pretty girl to saintly maid to maid, cosplay outfit costumes gathered together Cosplay photo summary in One festival 2013 [winter] - GIGAZINE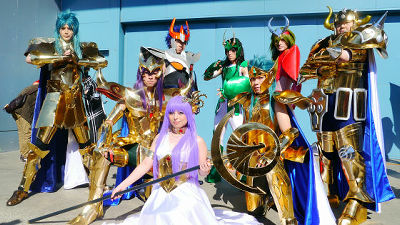 ◆ February 11, 2013 00 hours 05 minutes 51 seconds
Japanese who sold homebrew figures at 1.6 billion yen, Mr. Takashi Murakami's work of Kai Kai Kiki appeared in One Fest - GIGAZINE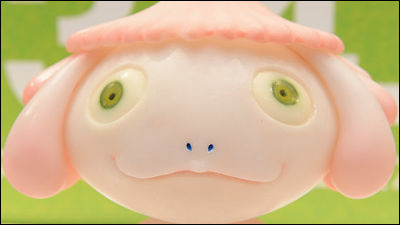 ◆ 00 13:30:35 on February 11, 2013
"My daughter-in-law comes out from the screen" When I love my bride with AR robot development kit, I feel like this - GIGAZINE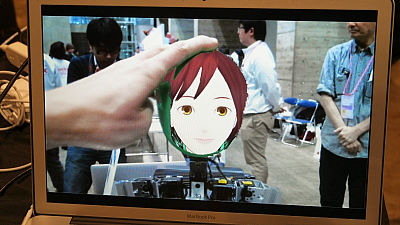 ◆ February 11, 2013 02: 03: 36 seconds
"FULLMETAL ALCHEMIST" & "Saji no Saji" Original authored "Arakawa Hiroshi" embodies a solid figure - GIGAZINE



◆ February 11, 2013 03: 52: 57 seconds
Even with this detailed detail, the dead body of "Garamon" that caterpillar summergrass grew from the body - GIGAZINE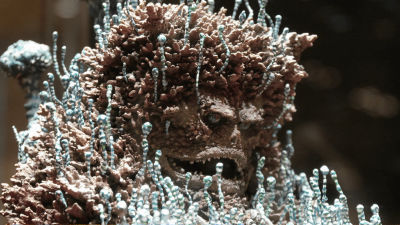 ◆ February 11, 2013 16:00:52
Asuka equipped jersey with cat ear cap, sister of Touji etc. Eva related item in Wonfes 2013 [Winter] - GIGAZINE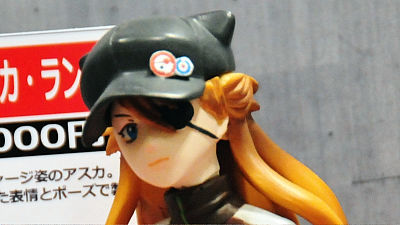 ◆ February 11, 2013 17:45:13
Cure angel with angel wings, etc Precure people in one festival 2013 [winter] - GIGAZINE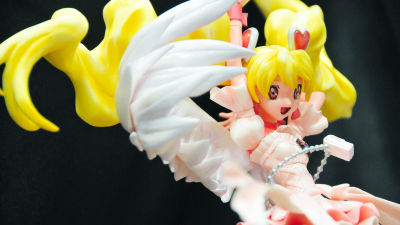 ◆ February 11, 2013 22:00:18
Berserk Figures such as Berserker 'Guts' and Overwhelming Power 'Zod' Various - GIGAZINE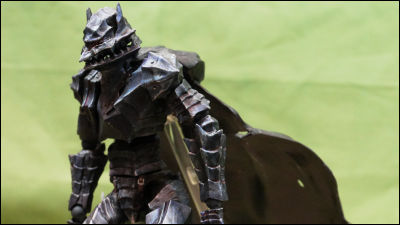 ◆ February 11, 2013 22:30:12
"The human race has declined" "I was a little down" and the fairies became three-dimensional - GIGAZINE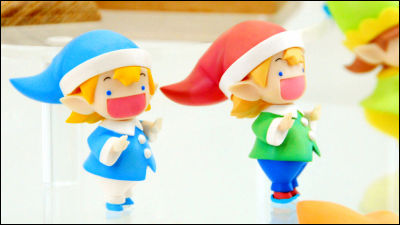 ◆ February 11, 2013 23:00:14
Guessma demonstrated demonstration 3D printer "3D model 3" 3D figure printer - GIGAZINE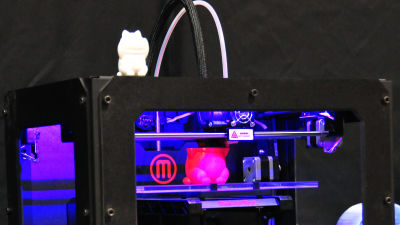 ◆ February 11, 2013 23: 55: 03 seconds
From Original Bishoujo to 3D Printer Various items I saw in One Festival 2013 [Winter] Various - GIGAZINE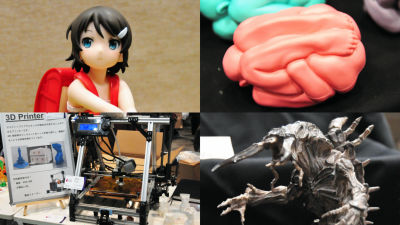 ◆ Landscape of the venue before opening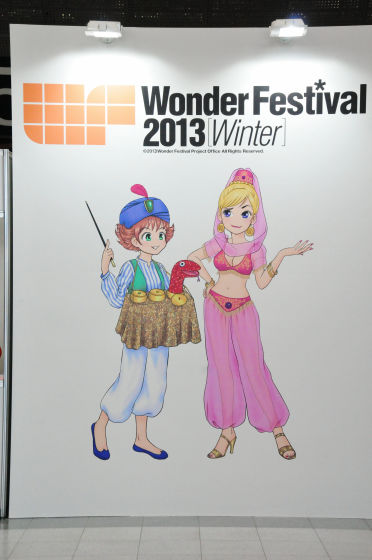 At each booth, the exhibition work was carried out considering the appearance of the figure until just before.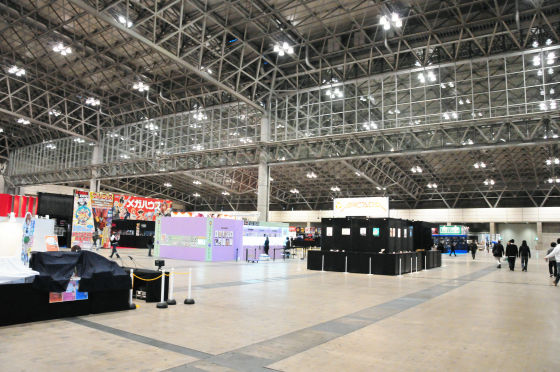 There are people who have a shutter to enter the 1st to 3rd holes with corporate booths, and people with "direct pass" that can be preferentially entered at the opening time beyond this.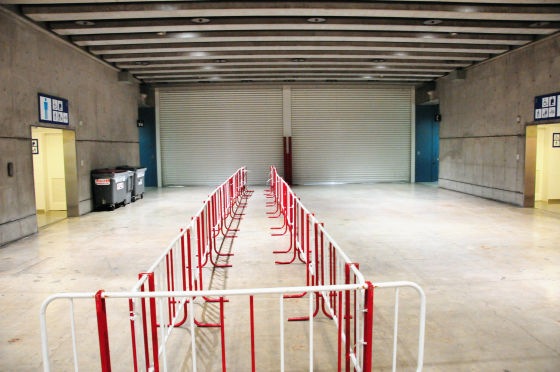 It is 30 minutes before and 9:30 at 10 o'clock, when the general entrance will start in the direct pass. The head of the queue came in at the venue.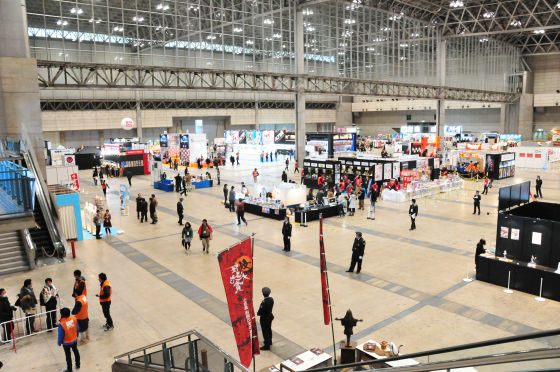 And at 9:30, priority entrance started. Many people dash at the opening of the one festa, but they are making complaints from the organizer, but this direct pass can be entered ahead of time, so the figure of a runner is almost zero. I did not see a person walking fast.

'Wonder Festival 2013 [Winter]' Direct Path Admission - YouTube


Slumber ...



Form a queue neatly