The usual five times the size, Karinteni "Huge! Caramel Corn Brulee Almond Caramel Taste" is a sour charcoal almond is the taste of the taste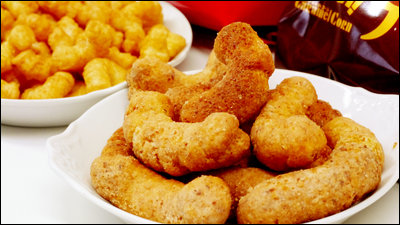 The usual five-fold size of the caramel cone lineup characterized by the sweetness of corn and crisp and light texturehuge! Caramel Corn Brulee Almond Caramel Flavor"(Around 150 yen including tax) appears. It seems to be able to enjoy the calico texture and the taste of fragrant almond caramel by thin coating of white chocolate, shaking almond powder on it and burning the surface. It seems that not only the size but also the taste is powering up, so I decided to eat it actually.

Notice from East Hato / East Hato Co., Ltd.
http://tohato.jp/news/news.php?data_number=959

In the packageCaramel · Korn.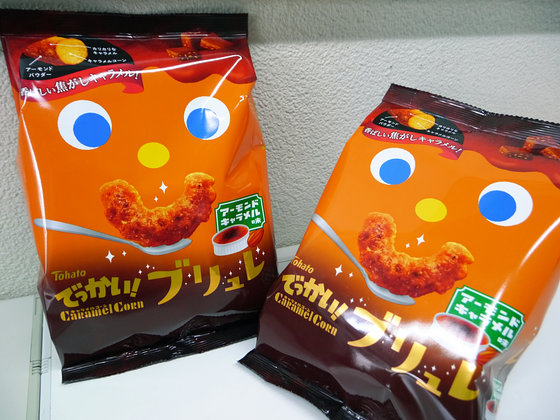 Raw materials include almond powder and almond paste. Brulee means "burned" in French, this time it is the taste deck that burns almond powder.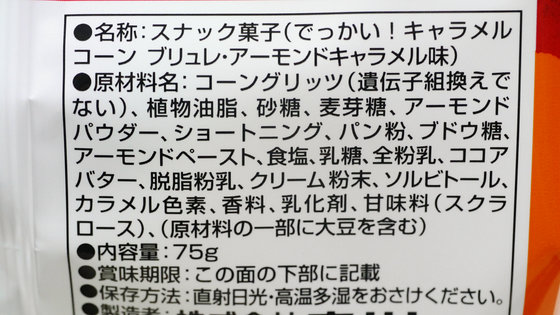 The energy per bag (standard 75 grams) is 417.1 kilocalories.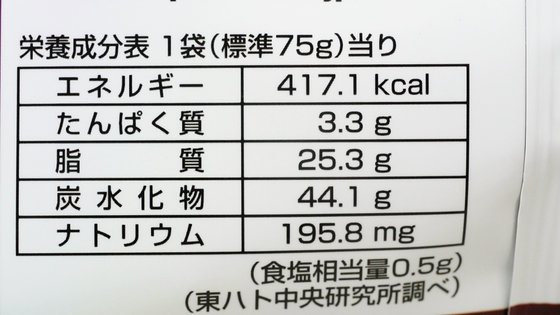 When you open the bagKarintōI kind of misled something, I mumbled myself in mind as "deca" unintentionally. Although it is as large as 5 times, it has quite an impact as color and shape as well.



I smell sweet like scorched almonds and baked puddings. However, because it is too different size, I do not feel like caramel cone.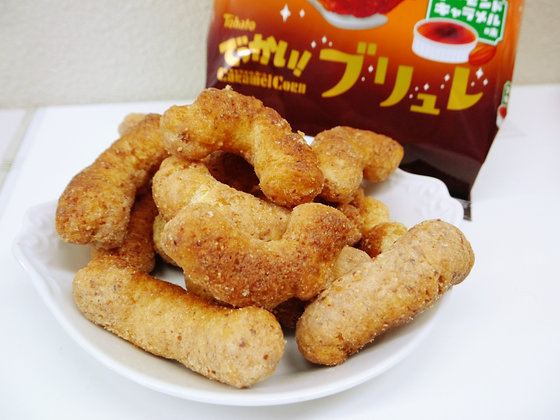 Compared to normal caramel cone this street.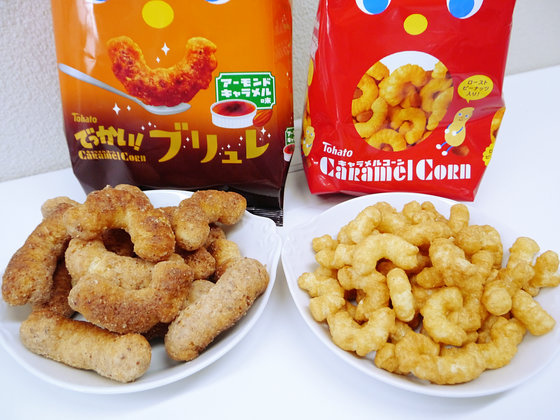 Looking like this when you put it on the palm of your hand. I understand that it is insanely big, but I will try to ascertain how much it affects the taste.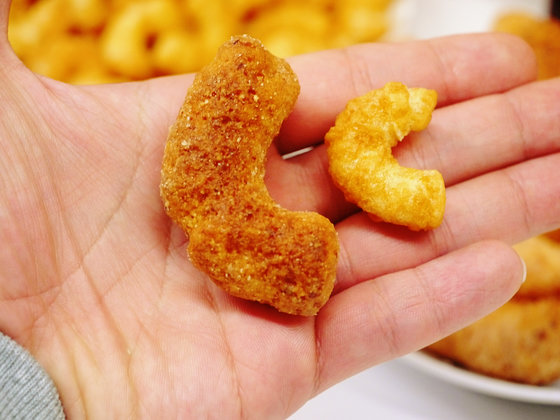 While sweetness of caramel corn is present, you can feel the fragrance of burned almond firmly. The influence which became huge, or the texture was strong rather than being crisp rather than a solid feeling. I do not feel as strong as Karimoto but it might be good for those who like the texture that has such crisp response.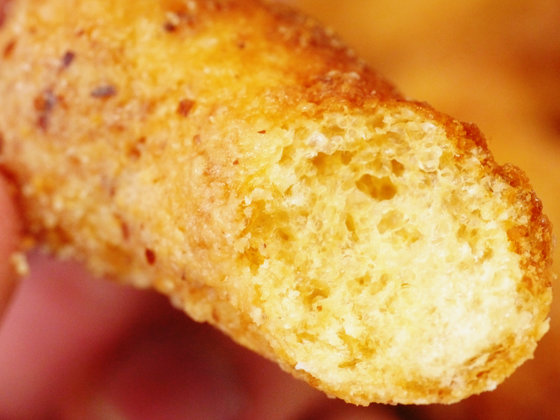 Because sweetness is strong and throat is thirsty, it seems good to eat it with coffee with bitterness.