Pino's "Almond Chocolate & Milk Chocolate" is a rich taste using Belgian chocolate and almond paste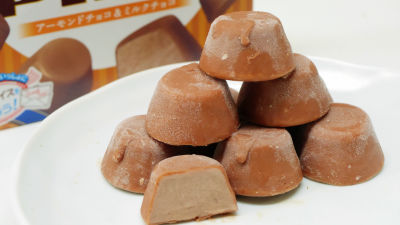 Bite size chocolate ice "Pinot"Has released various limited items such as mint and dark chocolate, but on January 27 (Monday)"Pino almond chocolate & milk chocolateWe released the. I wanted to taste the combination of almonds and chocolate iron plates, so I bought and tried it.

Pino Almond Chocolate & Milk Chocolate | Ice Cream | Product Information | Morinaga Milk
http://www.morinagamilk.co.jp/products/icecream/pino/1680.html

The package of Pino almond chocolate & milk chocolate is based on light brown almonds.



On the back is "Let's give chocolate ice to familiar people by chocolate words!The announcement of the campaign "It is written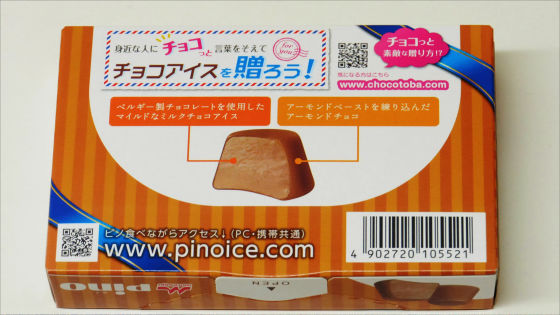 Ice has become mild milk chocolate ice using Belgian chocolate, and almond paste is kneaded in chocolate which coats ice.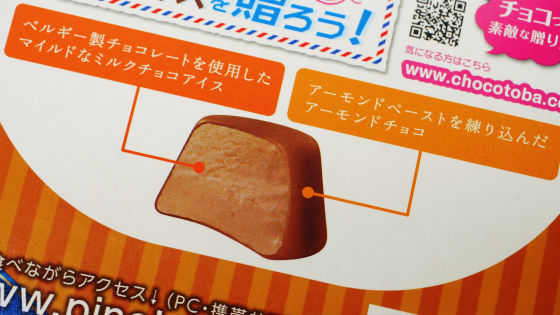 Raw materials include dairy products, chocolate coatings, cocoa and the like.




The calorie is 33 kcal per grain, when we eat all 6 pieces in the box, it is 198 kcal.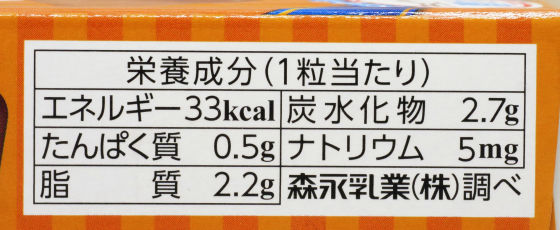 When opened, a slightly rounded pino appears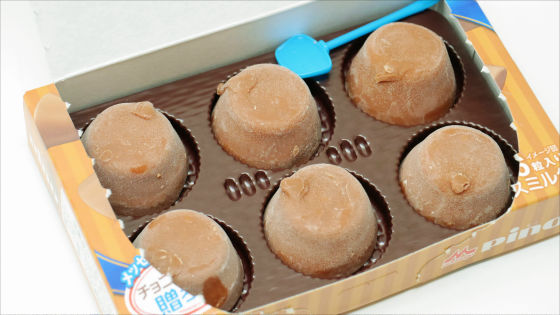 There was a little frost on the surface.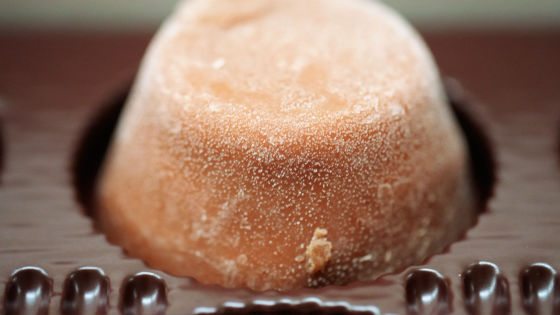 When I cut it, it looked something like this, the surface chocolate was diluted and it seemed better to dissolve in the mouth.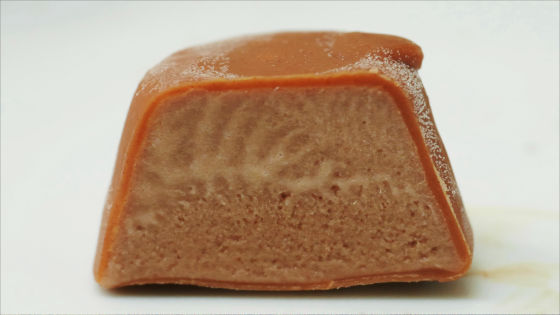 Including in the mouth, the surface chocolate melts thinly and it spreads, the taste of the milk chocolate ice that follows is spread. The taste of almond is somewhat stronger than chocolate rather than chocolate, and the sweetness is moderate and easy to eat ice cream. Pino is a fairly good ice cream in the mouth, so when preserving in a freezer it seems better to preserve it at a higher temperature.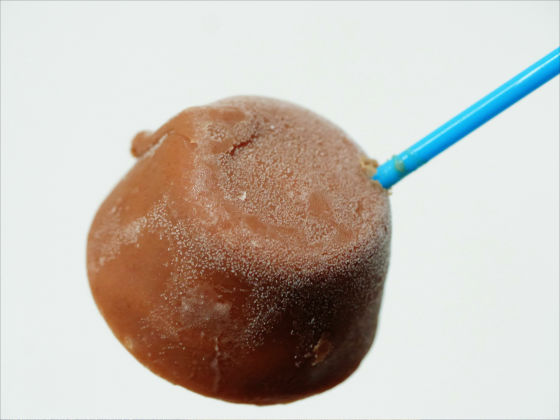 Pino almond chocolate & milk chocolate is 126 yen including tax. It is making it so that it also fits well with coffee, so it's perfect for snack at 3 o'clock.