Free software "OCCT" which can execute stress test of CPU · GPU · power supply and check system stability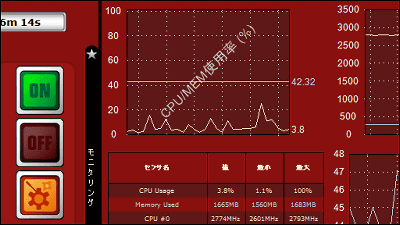 Four kinds of stress tests can be executed, free software which can check the system stability by graphizing the CPU utilization rate, memory usage rate, frequency, temperature, voltage during the test is "OCCT"is. It can be started on Windows XP, Vista, 7, 8.

For downloading, installing, operating method from the following.

Download
http://www.ocbase.com/index.php/download

Click "Installer (.exe)" at the bottom of the above site here. It is OK even if you select "Zip Version".




Run the downloaded installer.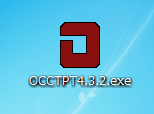 Click "OK"



Click "Next"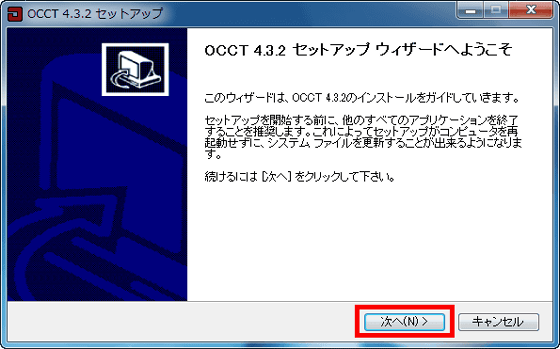 Click "I agree"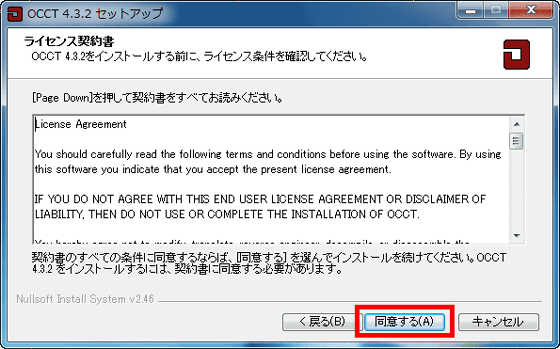 Click "Next"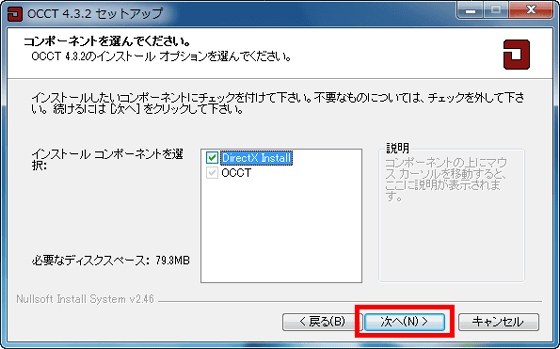 Click "Install"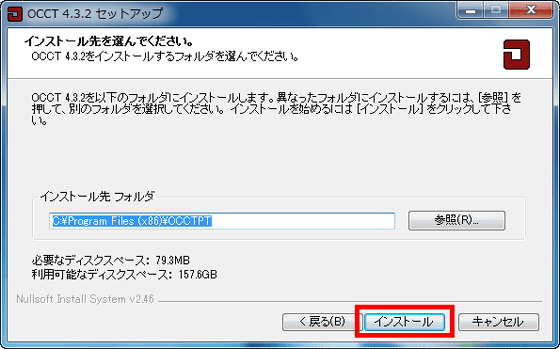 Click "Finish".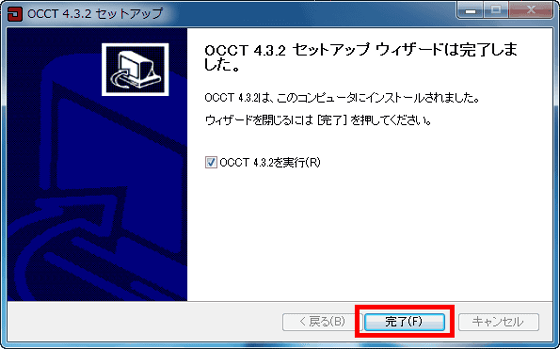 After completing installation, attention that payment of license is necessary is displayed when commercial use is done. To use it by an individual click "×" in the upper right.




The operation screen is displayed.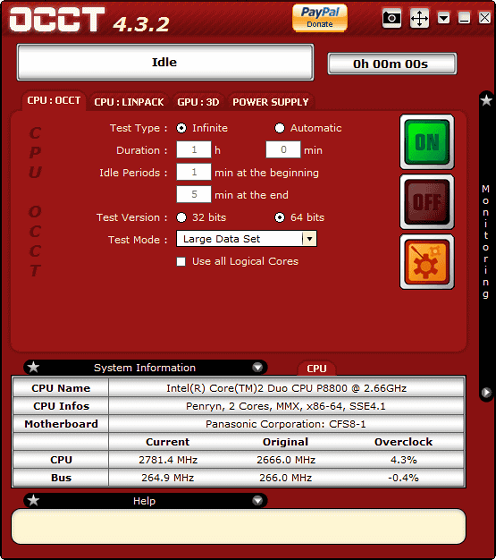 Firstly I will be in Japanese, so click the gear icon.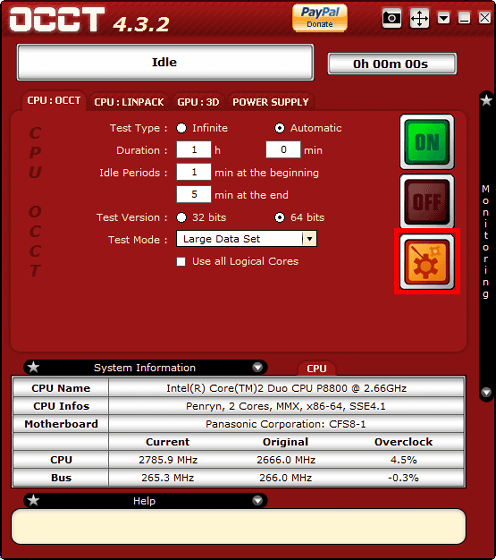 Set the language to "Japanese" and click "×". In this screen, when the temperature sensor in the PC exceeds the specified value, it is possible to set the temperature to stop the stress test.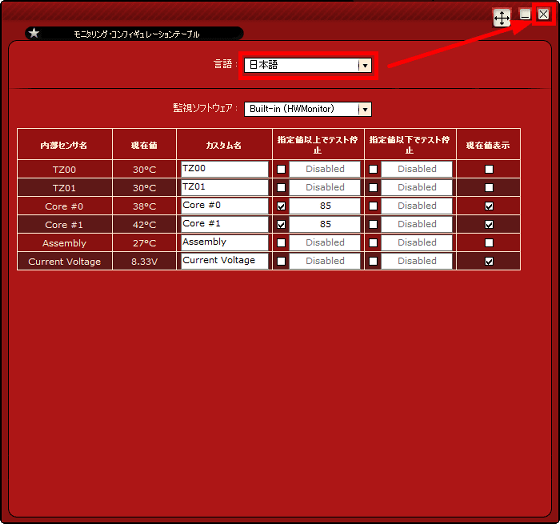 To display graphs of CPU utilization and memory usage, frequency, temperature, voltage, click "Monitoring" on the right side of the operation screen.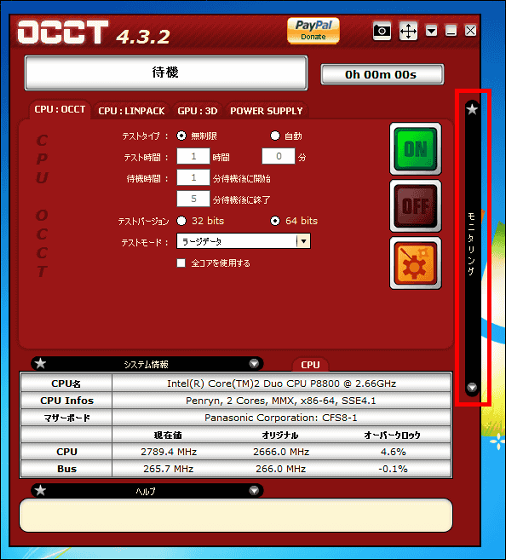 It becomes as follows.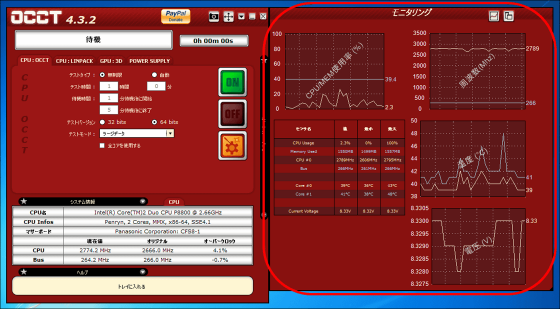 When executing the stress test of the CPU (OCCT), select the test type (here, select "AUTO"), the test version (check the "64 bits" as it is using the 64 bit OS, test Select the mode ("Small data" here). In the bottom help, the explanation of the choice with the mouse cursor is displayed is displayed.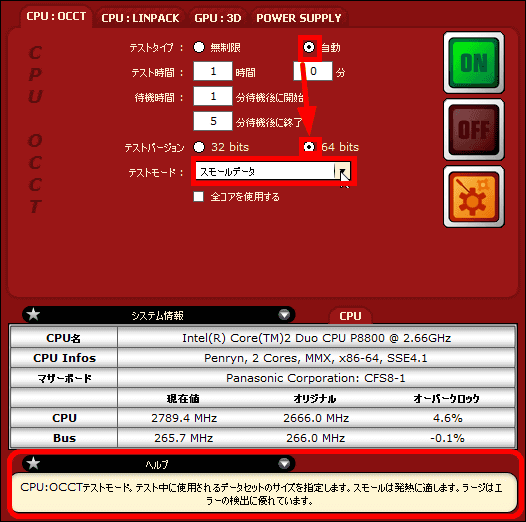 To start the test, click "ON".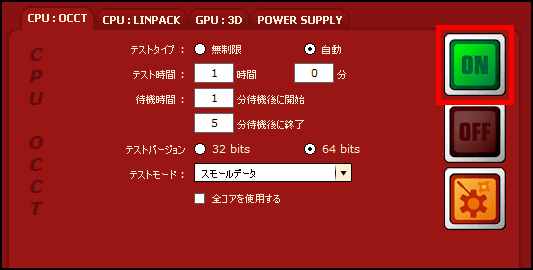 Under test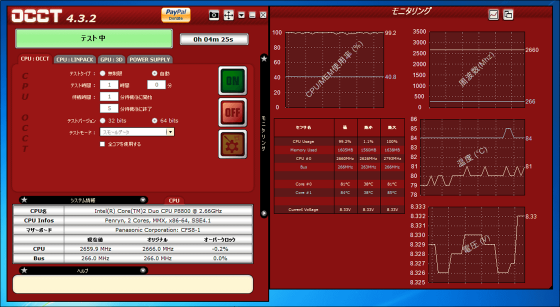 When the test is completed, the folder is displayed and you can check the image graphing the CPU · memory usage etc. under test.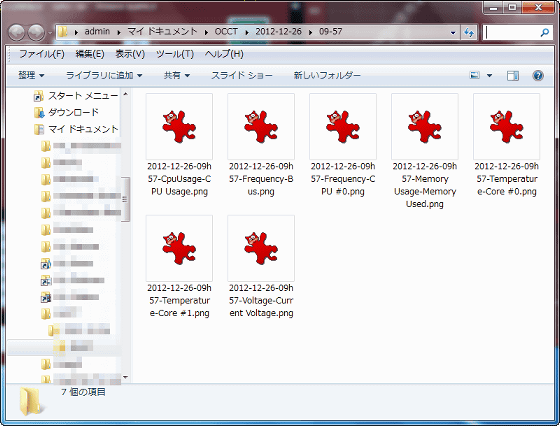 Moreover, the test was interrupted this time because the temperature rose too much.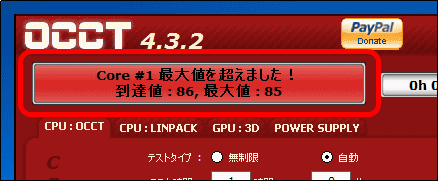 Images actually graphed are as follows.

CPU utilization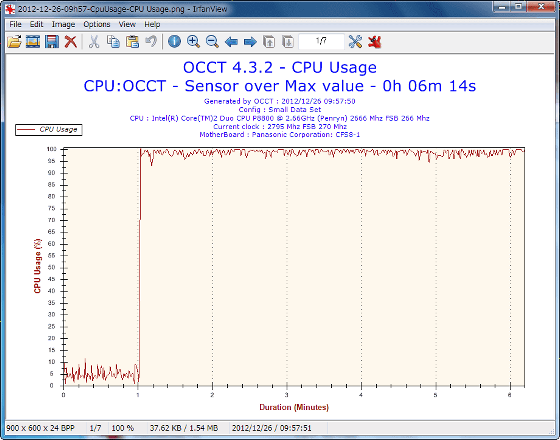 Bus frequency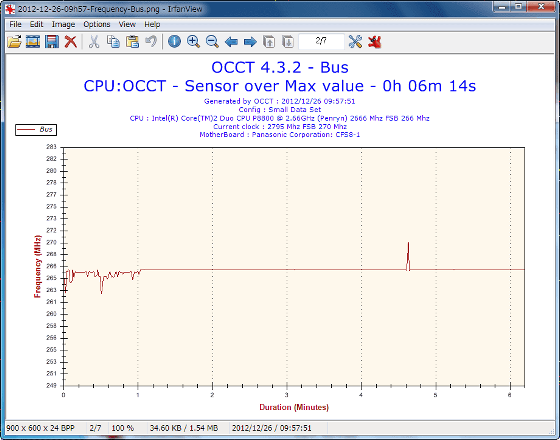 Frequency of CPU # 0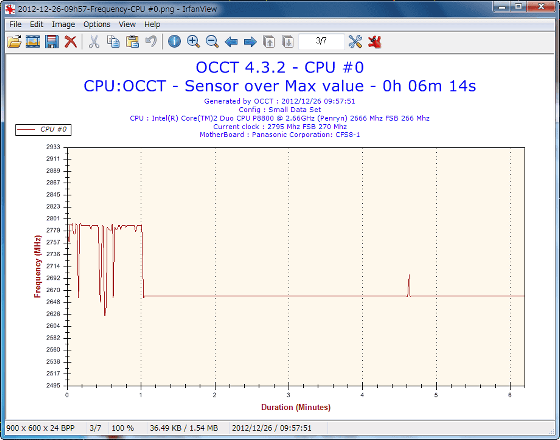 Memory usage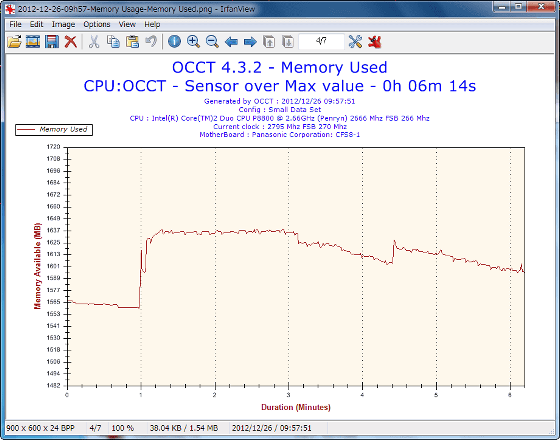 Temperature of Core # 0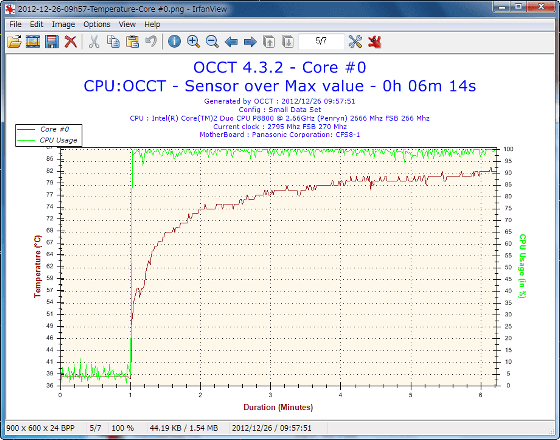 Temperature of Core # 1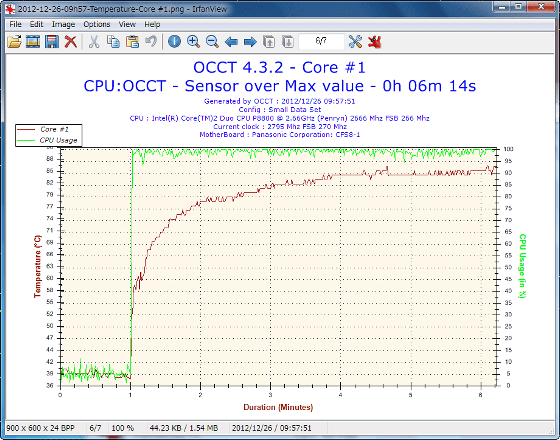 Voltage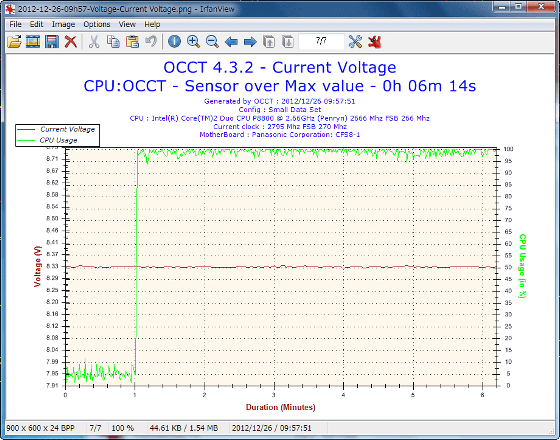 In addition to the above CPU (OCCT) test, three stress tests are prepared.

CPU (LINPACK)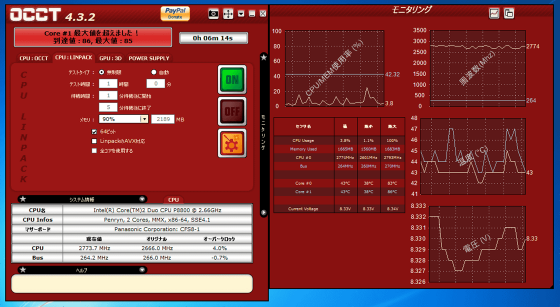 GPU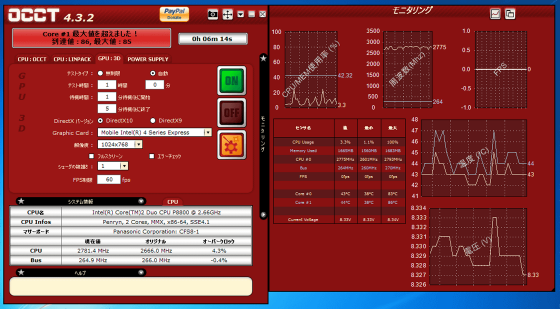 POWER SUPPLY (power supply)



Furthermore, if you want to do your own test execution · Batch execution at the occurrence of error · Execute pre-set test · Set up CSV output · Output path or make commercial use, from $ 150 (about 12,900 yen) ofPaid versionIt is necessary to purchase.