I tried "Kindle Fire HD" as an Android tablet instead of an e-book reader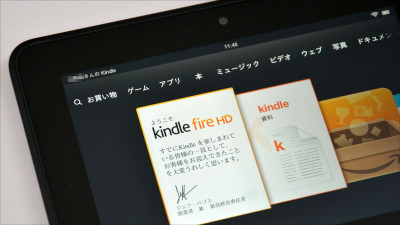 "15,800 yen of"Kindle Fire HDWhen using it as an Android tablet, I checked what happens to mail, net shopping, video playback of YouTube, playing of HD and full HD movies, displaying pictures and carrying documents.

Kindle Fire HD - The world's most popular 7-inch tablet successor model
http://www.amazon.co.jp/Kindle-Fire-HD/dp/B008UAAE44

◆ Mail
To mail, from "E-mail" in "Application".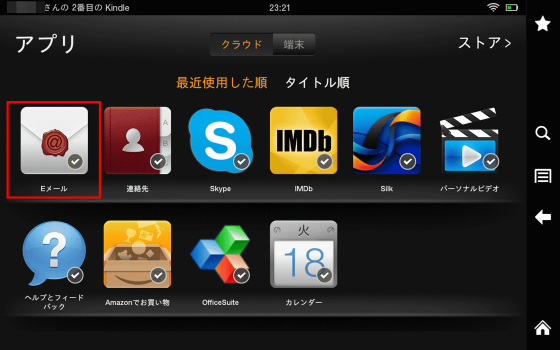 This time I will try using Gmail. "AOL" "Exchange" "Hotmail" "Yahoo!" "Other providers" can also be used.



With Kindle Fire HD you can use Gmail without problems.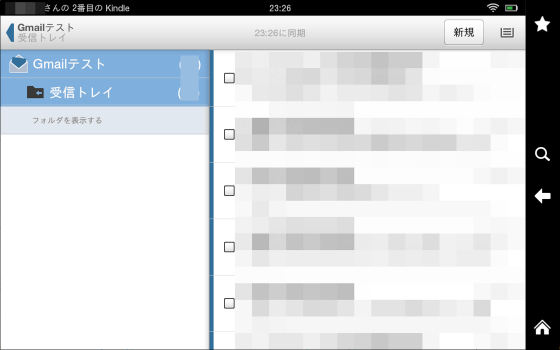 Of course you can send and receive.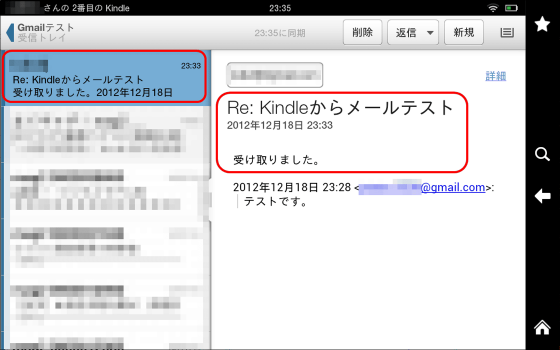 ◆ Online shopping
When shopping at Amazon, you can shop easily with 1-Click from "shopping at Amazon" in the application.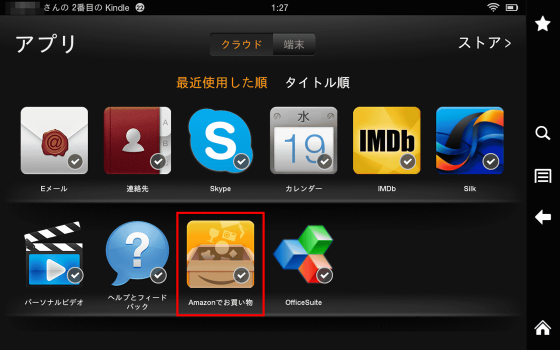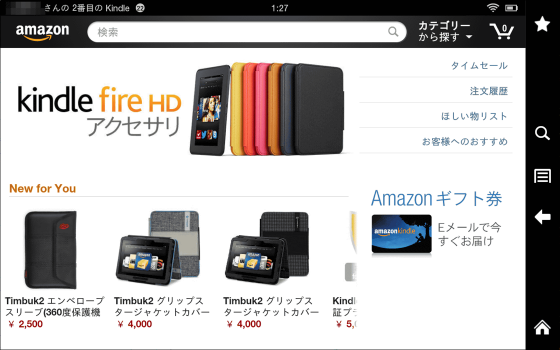 Shopping at Yahoo! Shopping and Rakuten Ichiba is OK if done from the browser.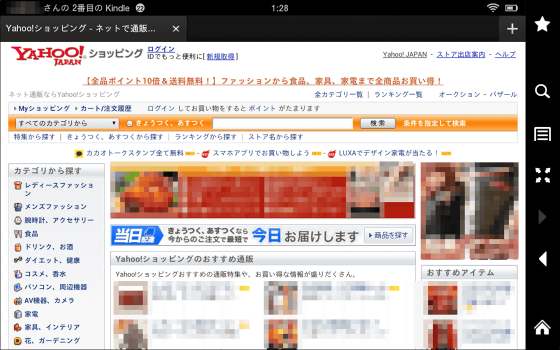 ◆ Movie playback
The following movies were high quality images that played YouTube videos, and I was able to see the movies smoothly without taking time to load.

Play YouTube videos with "Kindle Fire HD" - YouTube


If you watch videos taken by yourself from Kindle Fire HD, upload the data from Amazon Cloud Drive or connect the USB cable and move the data.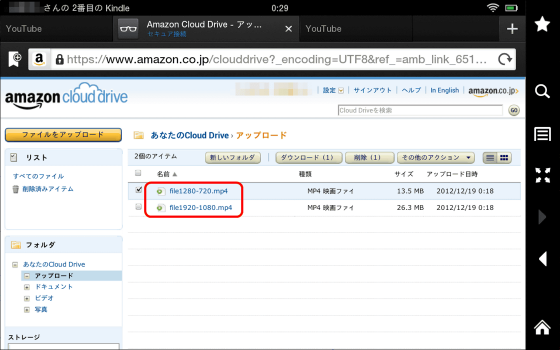 It is a movie that actually watched HD movie on Kindle Fire HD.

Play HD video with "Kindle Fire HD" - YouTube


The movie that played full HD movie is from below.

Play full HD video with "Kindle Fire HD" - YouTube


I was able to see both HD and full HD videos with beautiful image quality. Also, when you lay Nexus 7 or iPad mini you can listen to the sounds that can only be heard from the left and right sides in Kindle Fire HD as Dolby Audio stereo speakers on the left and right sides, as sounds that do not feel strange from both left and right I will.

◆ Display photos
Pictures as well as movies uploaded to Amazon Cloud Drive can be viewed as follows.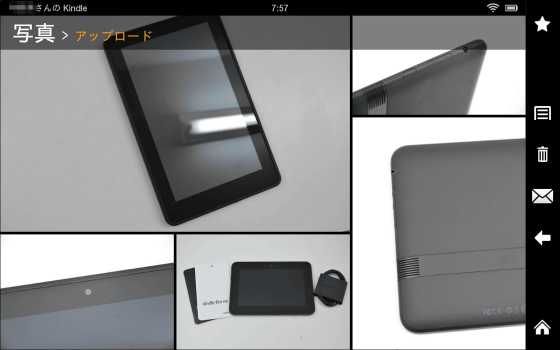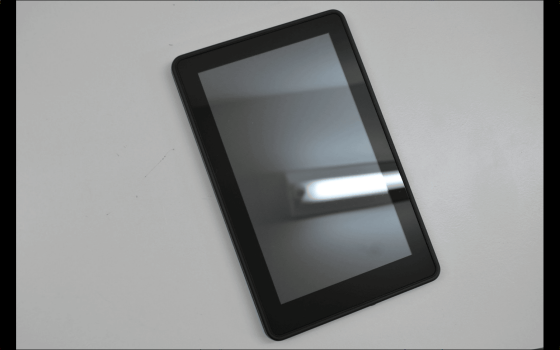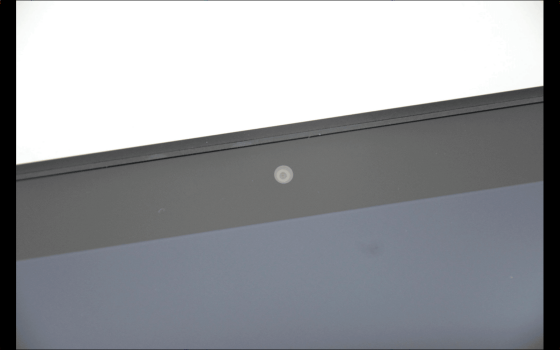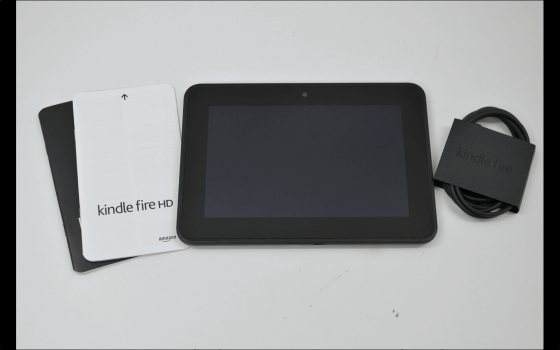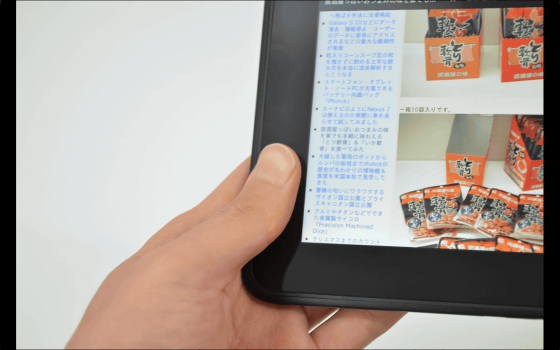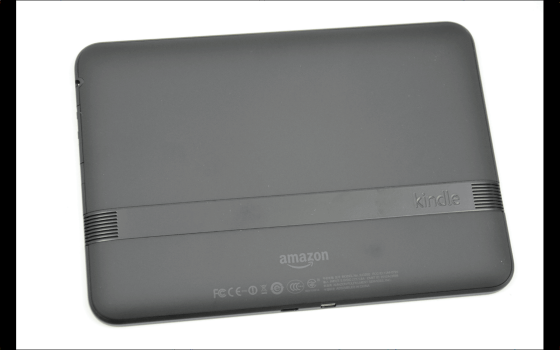 ◆ Portability of documents
The following document relationships can be viewed with Kindle Fire HD if they are synchronized using Kindle personal document service.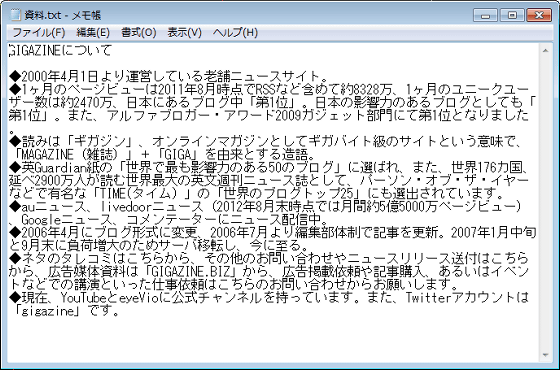 When you actually sync documents with Kindle Fire HD ... ...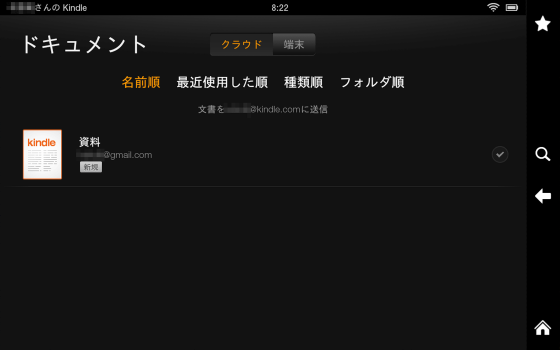 You can check the document as follows.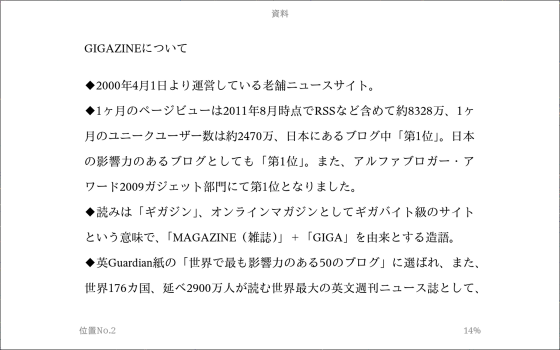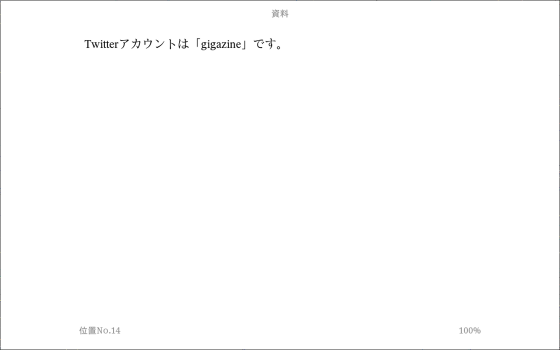 In addition to the above, Skype using built-in camera, Facebook with a special application, Bluetooth connection with headphone / speaker · keyboard, connection with other display with HDMI terminal, etc. are enabled.

· Next article
Quick charger & stand type leather cover & stylus & film available for "Kindle Fire" "Kindle Fire HD" - GIGAZINE