I tried to actually use "Nexus 4 Wireless Charger" which will also be a stand while wirelessly charging just by placing Nexus 4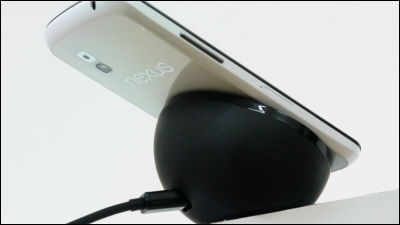 Wireless charging standard "QiGoogle official SIM free smartphone "Nexus 4"Because it corresponds, so accessories exclusive use"Nexus 4 Wireless ChargerActually purchased, I tried how much charging environment and feeling of use will change.

Nexus 4 wireless charger - Google Play device
https://play.google.com/store/devices/details/Nexus_4_Wireless_Charger?id=nexus_4_wireless_charger&hl=ja

This package is designed for Nexus 4 Wireless Charger.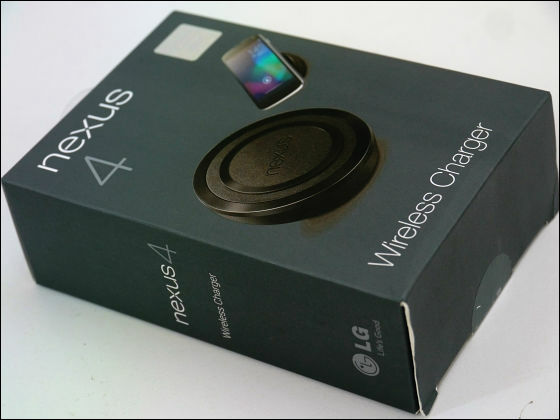 Paccari boxes at once.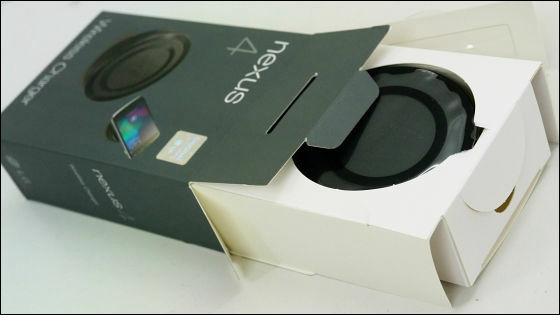 Some are Nexus 4 Wireless Charger main unit · Power supply adapter · MicroUSB cable · Quick start guide · Warranty card.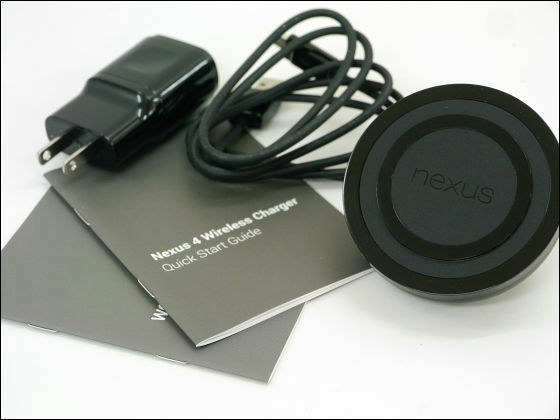 This is the Nexus 4 Wireless Charger.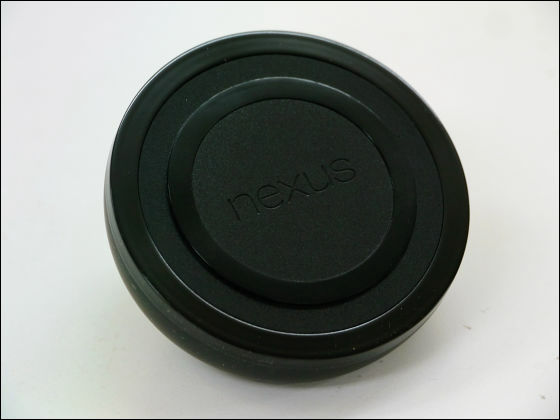 Looking from the side like this.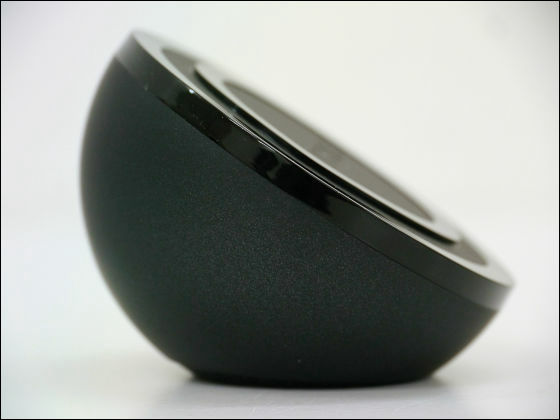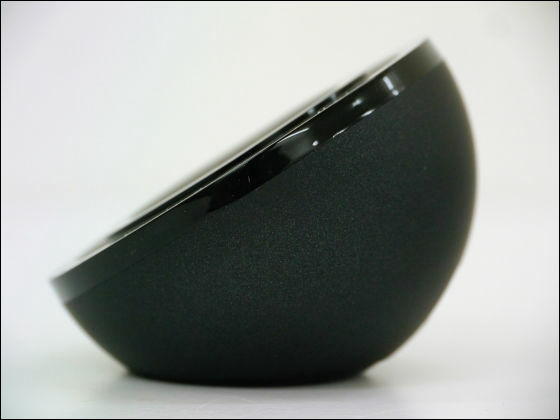 Having it in hand, it is about this size, the round shape fits into the hand.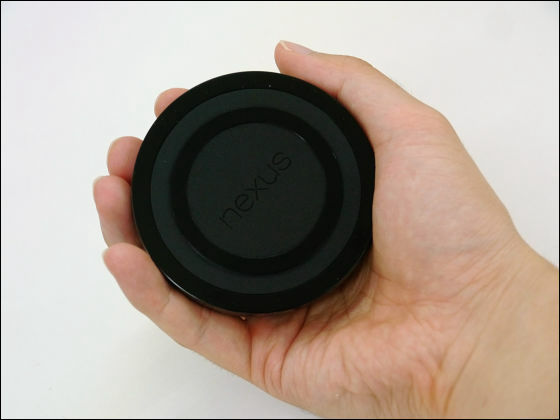 On the surface of the main body is the character of "nexus".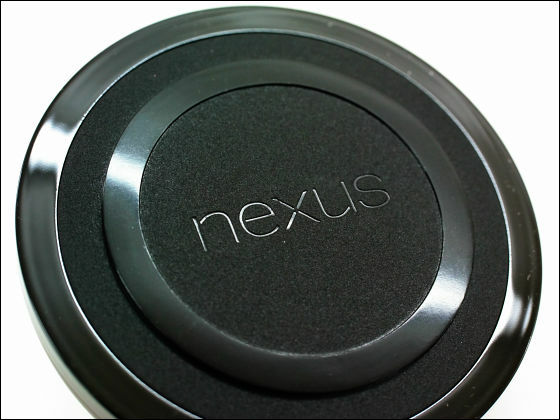 Touching the glowing material part of the surface, the finger sticks peta. In this part Nexus 4 is attached to the top of the wireless charger.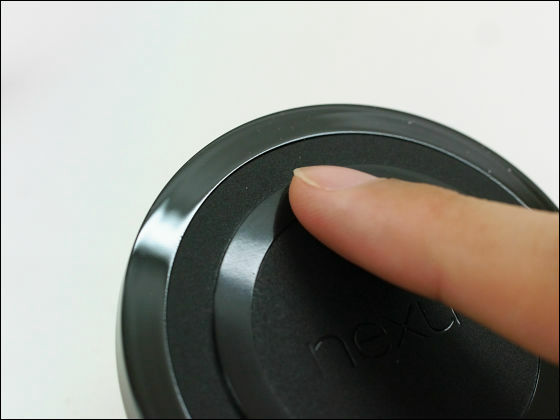 The bottom is like this, there is rubber slip stop and MicroUSB port for charging so that the Nexus 4 Wireless Charger will not slip.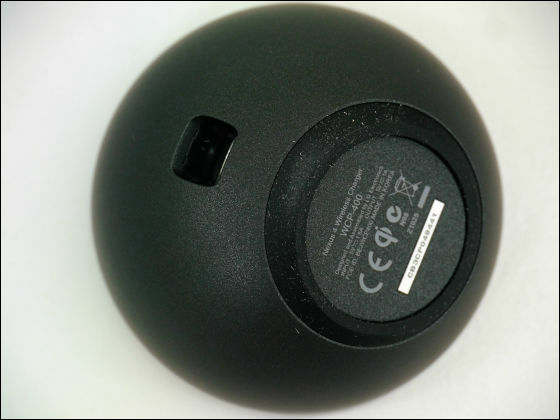 MicroUSB port at the bottom of the back.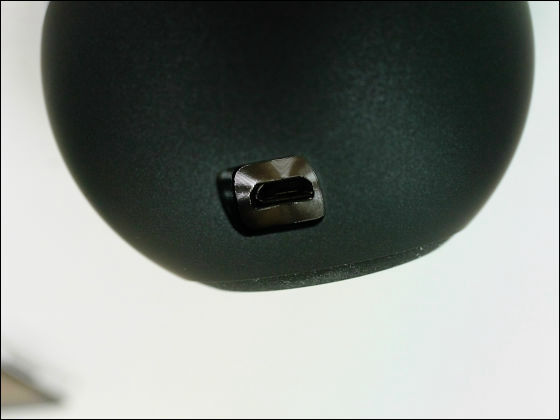 Insert MicroUSB cable here ...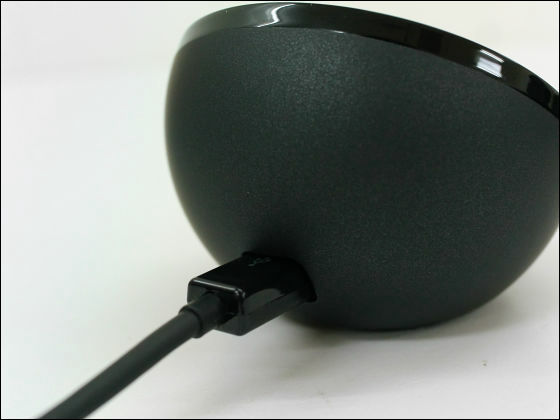 Once connected to the power adapter, charging is ready.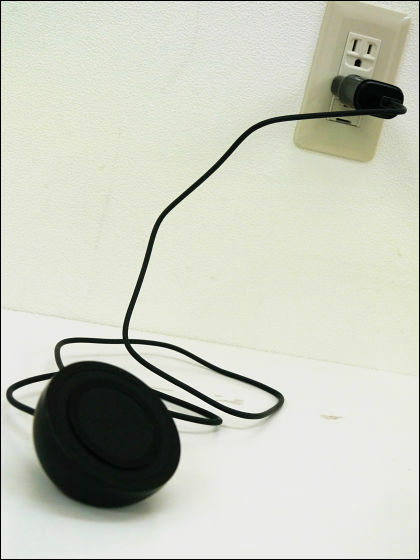 Just put Nexus 4 on the charger when you want to charge OK.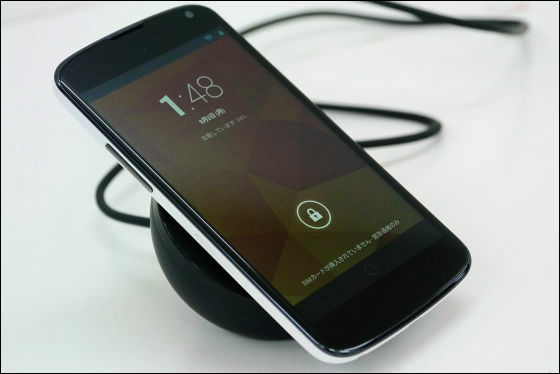 It was very easy to charge the battery.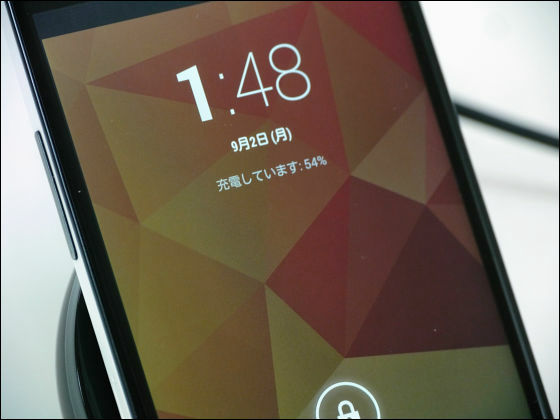 Looking at GIGAZINE like this.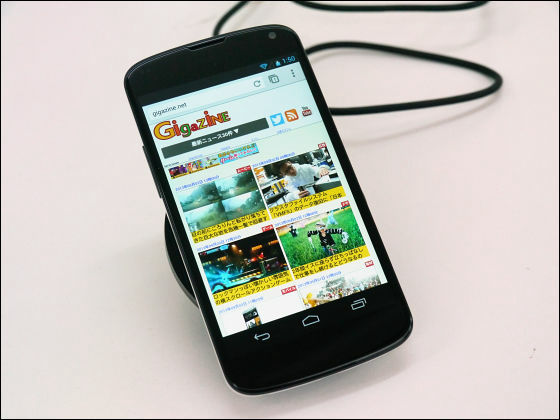 Even if you operate with your fingers, the charger does not slip, the rounded form fits into your hands and is easy to handle.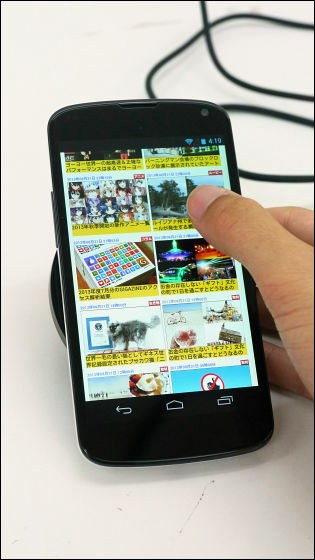 You can see from the side that it is placed on the stand, it has a slope of about 40 degrees.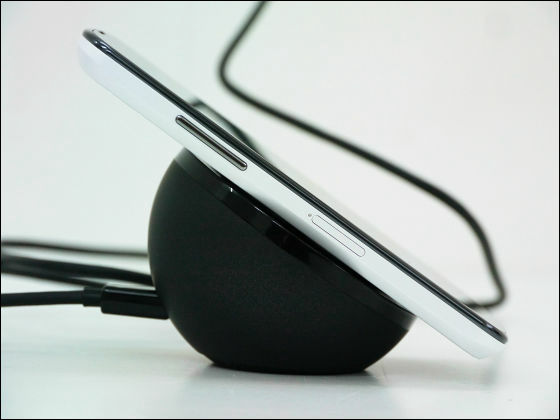 Premonition that it seems to be active as a stand when playing movies.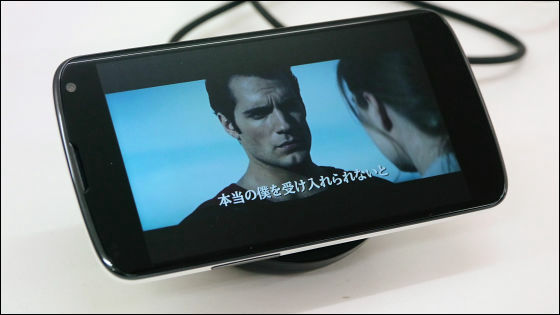 Also, if you connect the personal computer and Nexus 4 directly with MicroUSB cable, it is like this ...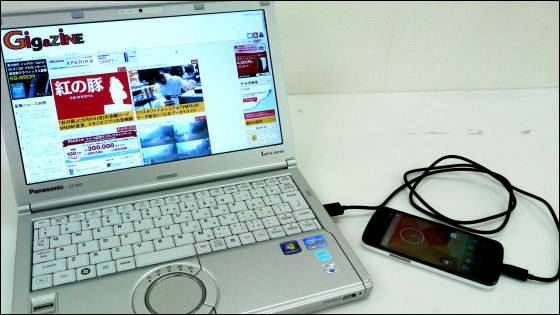 Using this charger makes the desk surroundings considerably smart.



If you put it further in this charger, Nexus 4 will tilt to a good degree, so the operation at desk work is considerably fun.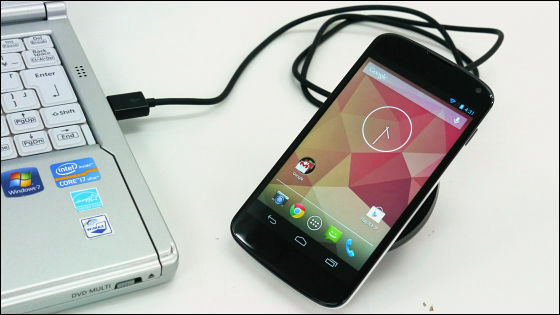 Charging is impossible, but try setting the iPhone 5 ......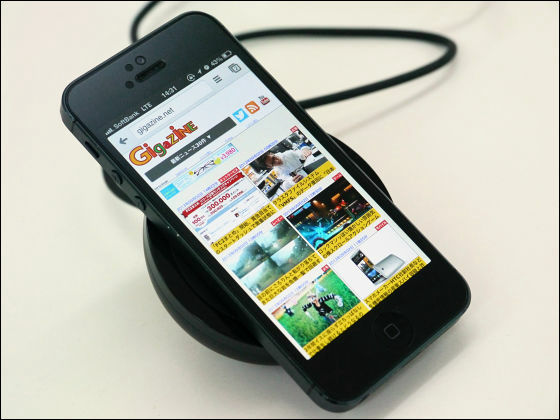 Even large-size smartphones like Galaxy S4 could be easily replaced by stands.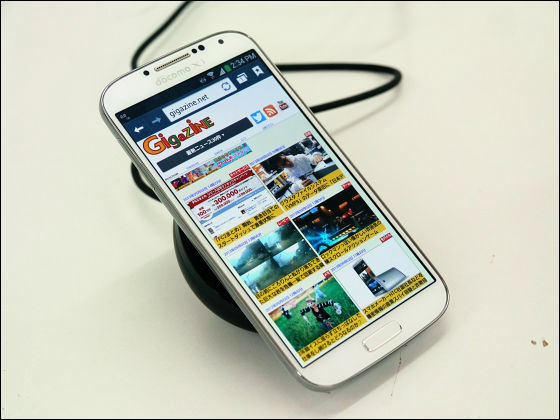 Next, since this Nexus 4 Wireless Charger is a Qi Wireless Charger, I will check if it can be charged even with other wirelessly chargeable terminals.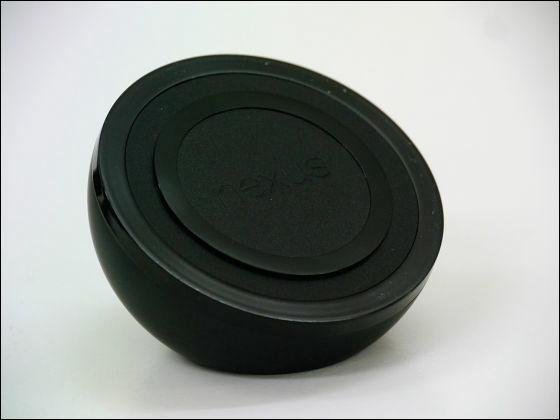 Selling started in Japan from August 28 to try trying to chargeNew Nexus 7.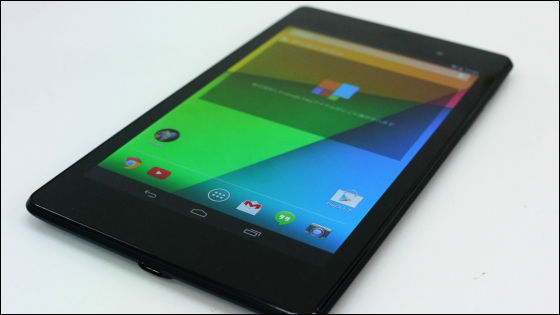 Trying to put it on a wireless charger in a vertical position, the size was 7 inches in tablet size, the length was too long and it was like this, and a gap was created between Nexus 7 and the charger.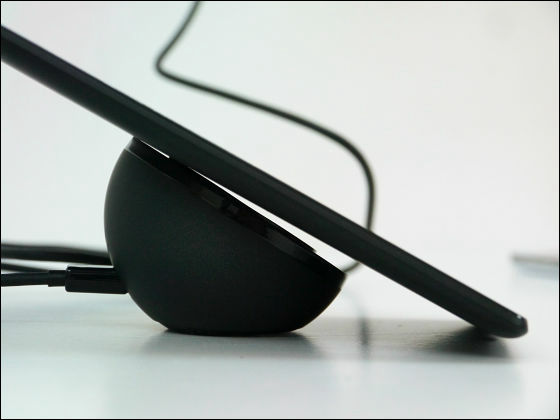 It is possible to put it clean if placed horizontally, the charger will hide behind the scenes behind ... ...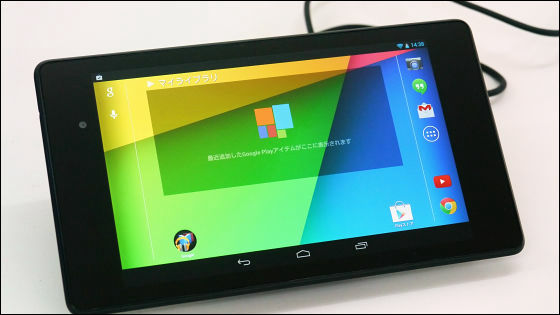 It holds Nexus 7 firmly from the back.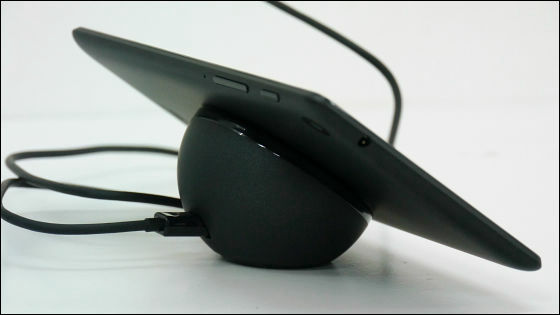 When putting it in the charger, the letter "Charging is on" appears on the display, and charging of Nexus 7 is also successful.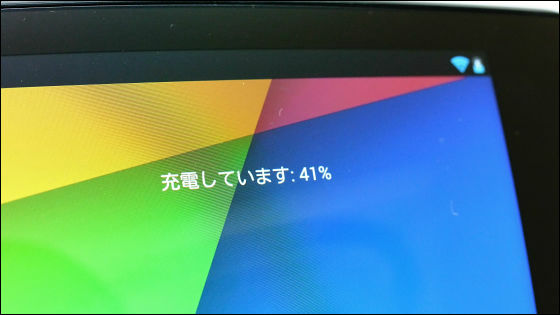 Of course it seems to be outstandingly active as a wireless charger stand for Nexus 7, but to use it lying down, it is necessary to pay attention to the fact that the slope is too loose.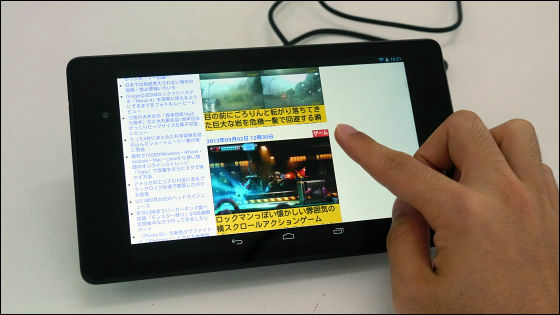 It may be a good idea for those who use Nexus 7 for desk work.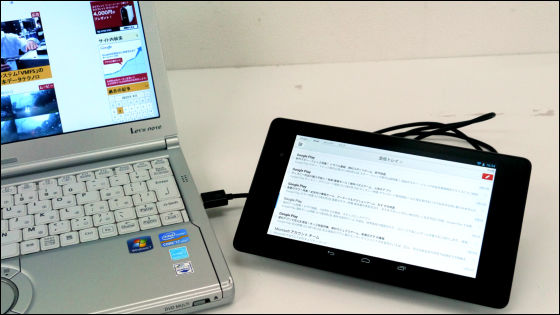 Please note that this Nexus 4 Wireless Charger is available at Amazon for about 10,000 yen.

Amazon.co.jp: Google Nexus 4 Wireless Charger - US warranty - parallel import goods: home electronics / camera