Facebook announces `` Portal TV '' that enables video chat on TV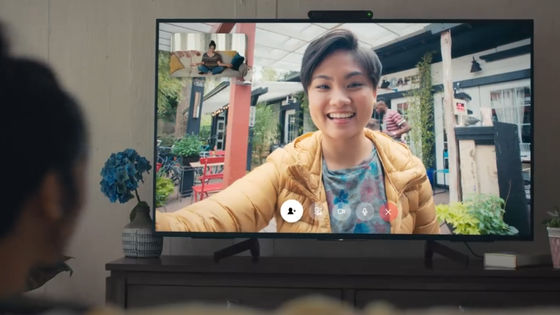 With the new video chat terminal " Portal " released in 2018, Facebook announced " Portal TV " that enables video chat by connecting to a TV .

Smart Video Calling with Alexa Built-In | Portal from Facebook

https://portal.facebook.com/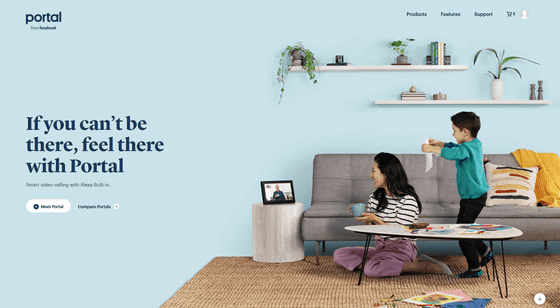 Meet the New Portal Family: Smart Video Calling on Your TV and Anywhere in Your Home | Facebook Newsroom
https://newsroom.fb.com/news/2019/09/meet-the-new-portal-family/

'Portal' is a smart display terminal equipped with voice assistant Alexa and video chat with Facebook Messenger, 10.1 inch 'Portal' and 15.6 inch 'Portal +' were released on October 8, 2018 It was.

The newly announced 10-inch terminal " Portal " and 8-inch terminal " Portal Mini ", and " Portal TV " to be installed on the TV are announced.

Portal TV can be used for video chat using Facebook Messenger and WhatsApp by connecting to a TV with an HDMI cable and logging into your Facebook account. The size is 190mm in width and 32mm in height, and the news site The Verge describes it as ' a device that makes Microsoft Kinect slim .'

The price is $ 179 for Portal (about 20,000 yen), $ 129 for Portal Mini (about 14,000 yen), and $ 149 for Portal TV (about 16,000 yen). If you use WhatsApp, you can talk to your smartphone, so you don't have to use a pair of devices.

The available regions are the United States, Canada, United Kingdom, France, Italy, Spain, Australia, New Zealand, and Japan is not included.