I tried to shake "Purifying drinking pudding" which changes the texture every time I shake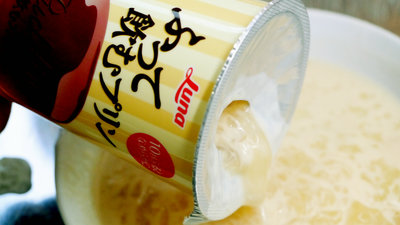 Jelly of swallowing and drinking type has recently been seen as split, but it is quite unusual to become a "sweet" type of "pudding". Japanese Luna's "Purine to drink"(168 yen including tax) is as the name is, shake the container by hand, crush the pudding, enjoy it. I decided to try trying out how unified pudding will be, because various textures can be tasted depending on the number of swings.

Depending on the number of shakes, you can enjoy your favorite texture! "Drinking and drinking pudding" November 5 (Monday) New release
http://www.nipponham.co.jp/news/2012/20121030/

Package is such a container, like a coffee drink.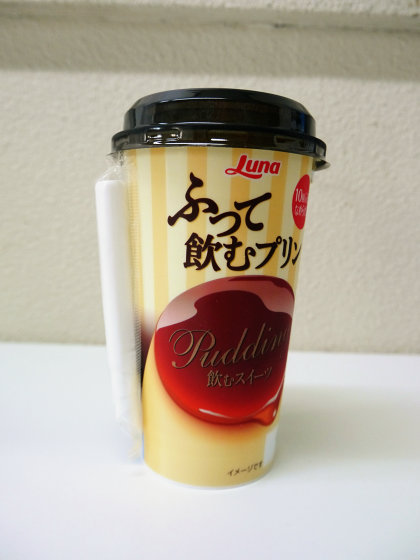 When it shakes ten times, with a smooth texture, if you shake it lightly 5-6 times you will get a solid texture with a drinking response.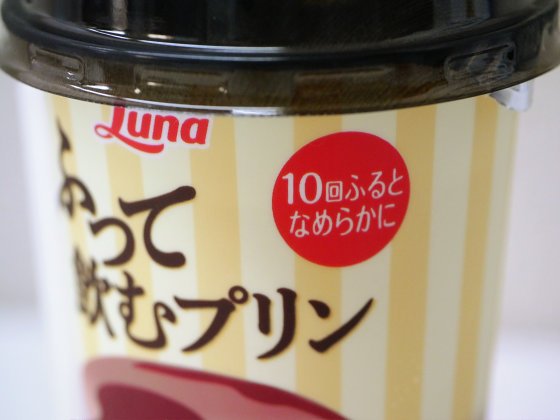 Raw materials include konjac flour, agar, etc, and some sense of texture can be imagined.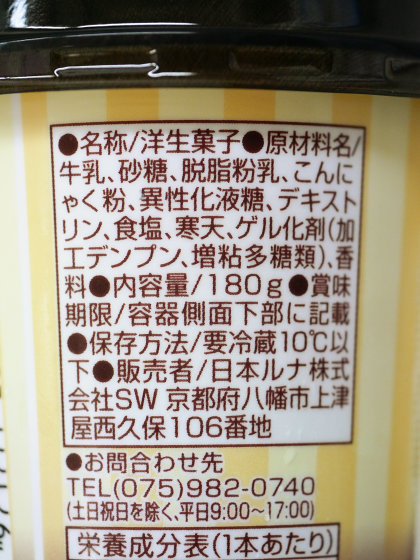 The energy per one piece is 113 kcal.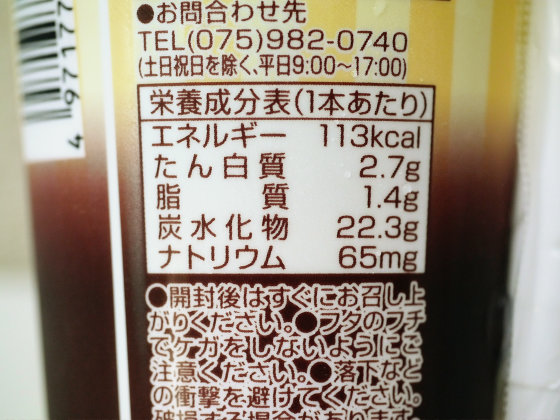 First I tried shaking about 5 times.

I tried to shake "Drinking and drinking pudding" 5 times - YouTube


With a fairly tasteful texture, if you do not smoke with a great power, the pudding will not come out. Actually putting it in the mouth, the taste has a taste of soft sweet pudding, but the texture looks like a hard jelly. Even if it enters the mouth it is slightly big to swallow as it is, so you need to swallow with mogmog. Because there is also chewiness, it might be just right to enjoy the texture.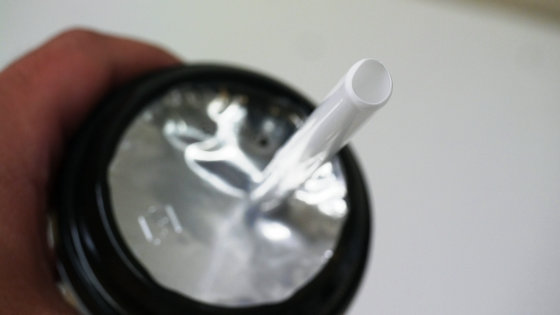 I thought, "What is going on inside?", I tried out it on a plate. As a result of shaking it is not much collapsed, and a large chunky rocks out.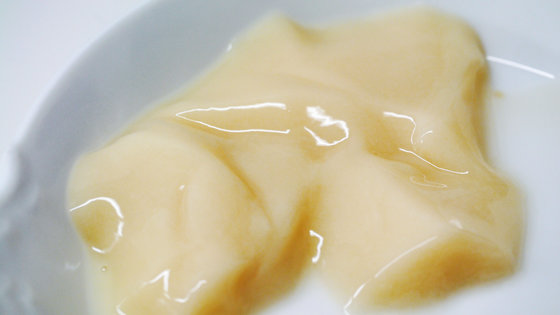 Although it looks like a pudding, it is elastic as well as pulp and it is just like a jelly.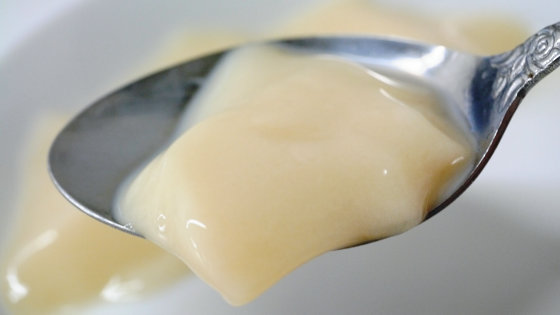 I decided to drink it by shaking 10 times with full power this time.

Powerfully shook "Drinking and drinking pudding" about 10 times - YouTube


By increasing the number of swings, the pudding was crushed very finely, and the texture changed instantly. It is a smooth, throat moving well while leaving a slight texture, very easy to drink. If this is a liquid it will be a bit sweetness to drink gokogoku, but it seems a bit sweet, but it has become possible to taste thoroughly because of the jelly texture of moderate jelly.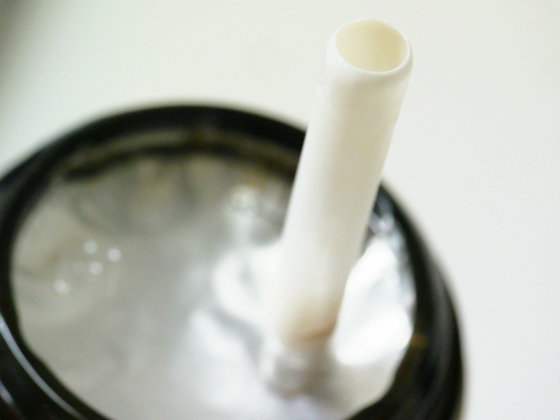 To check the contents here as well.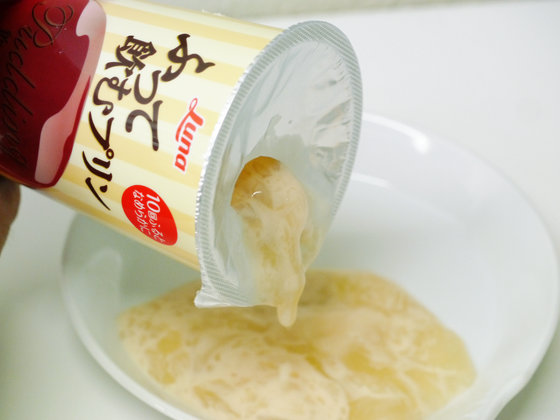 You can see that it is very fine grains.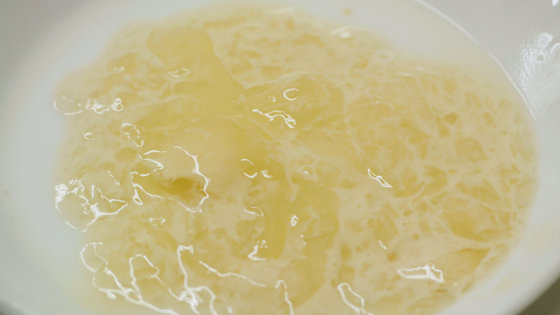 There was not much moisture when shaking about 5 times, and it seems that this is the secret of the thrilling goodness, and it may be due to this moisture that the sweetness spreads more and more.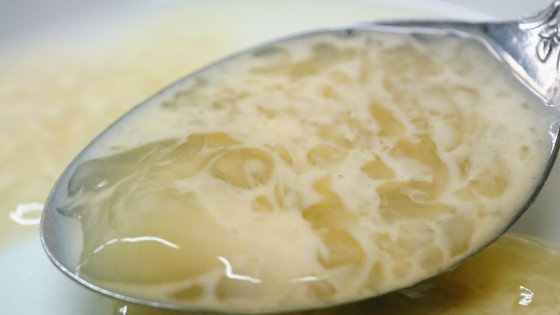 I do not need spoons so it seems good for dessert to eat with one hand while working at office. There are elements to enjoy shaking, so it is also recommended for children's snacks.