"Fast Mercy" which can perfectly transform from a flight form made of a 3D printer to a human figure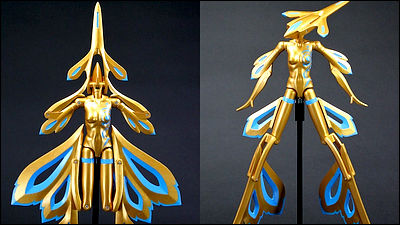 Online 3D printing serviceShapewaysObjects that can be transformed like a transformer made usingFast Mercy seriesis. It is a group of works that imagined "a modern bodhisattva with high agility" and it can be transformed without any replacement of parts.

Perfect Transformation Object / Transforming Sculptures - HENGE: Portfolio
http://www.henge-web.jp/portfolio/h060101/h060101.html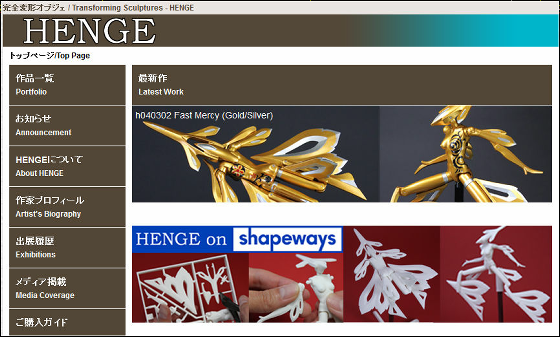 The object is like this. The object on the left transforms to the right person type without replacing the parts.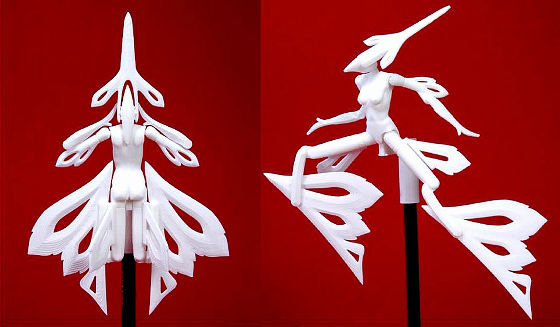 The kit is sold in an unassembled state and will change depending on the material choice, but the price is from 54.24 dollars (about 4400 yen).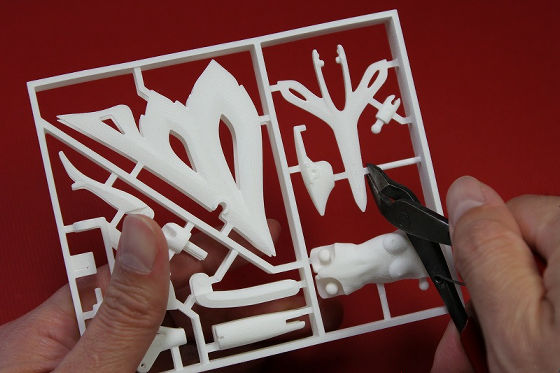 Easy to assemble, no need for glue, snap fit method just fit the parts.



The state of actual deformation is from the following movie.

HENGE h060101 Fast Mercy - YouTube


At first, it looks like an aircraft. At this time the size of the main body is 160 mm in total length and 107 mm in width.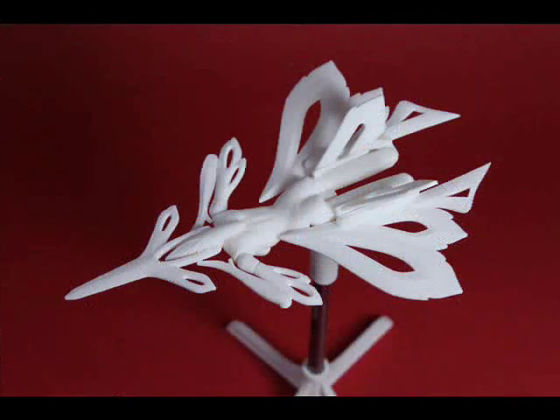 It stands like this when you stand.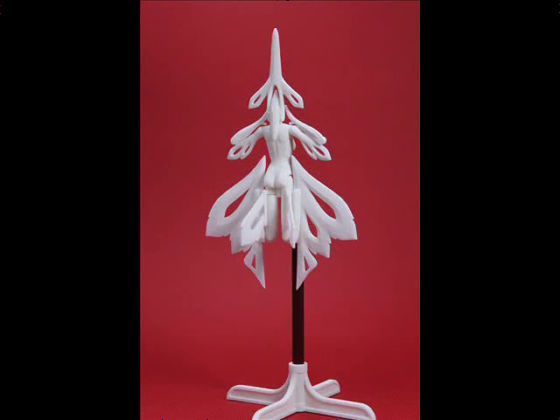 This is the other side.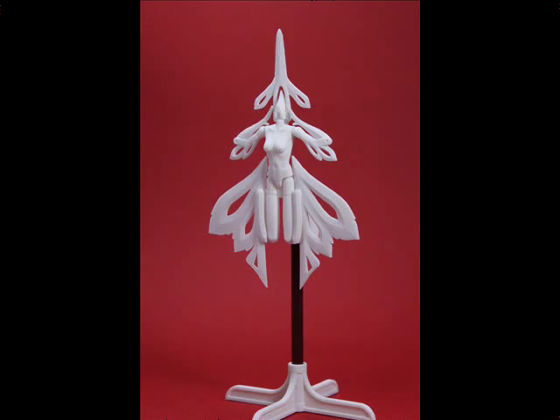 Free the folded arm ... ...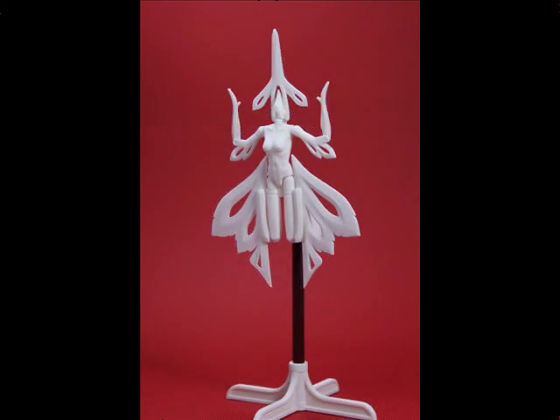 It widened it widely.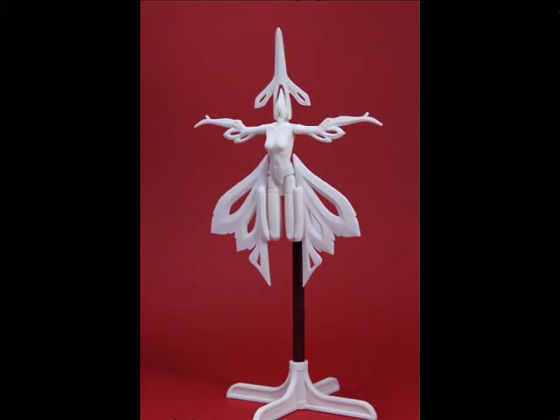 Because the foot is folded on the tail wings, it can also be spread.



Expand the shin ... ....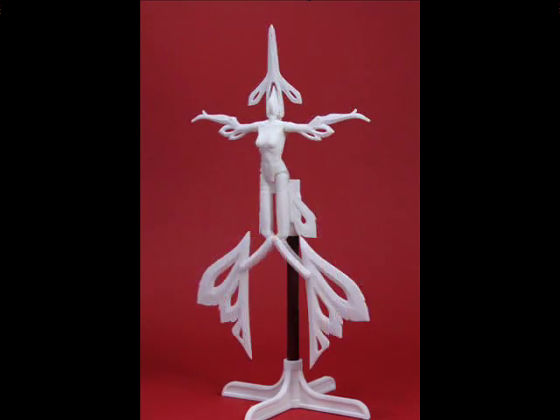 Rotate the small wings of the thigh.



When turning, the tail wings completely change to the legs.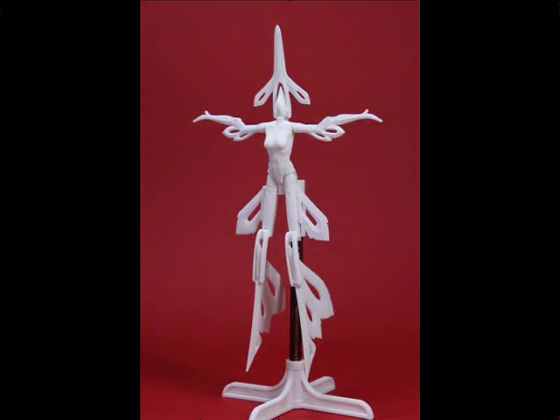 Then knock the nose forward ......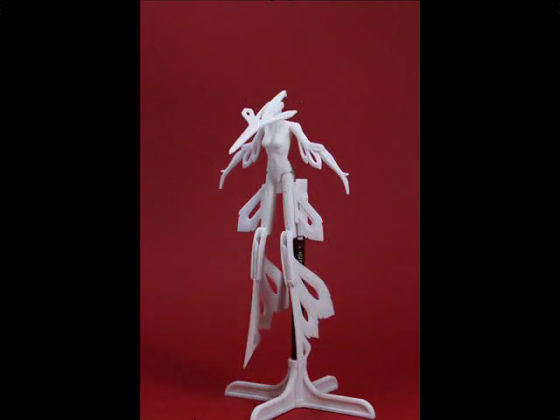 Rotate the tip of the head to the back side.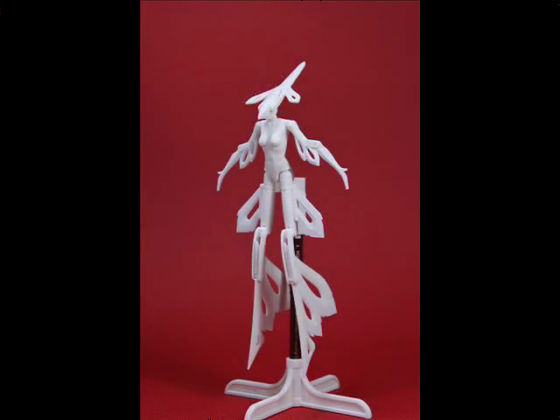 Transform completed. The total length was 160 mm and it was 200 mm.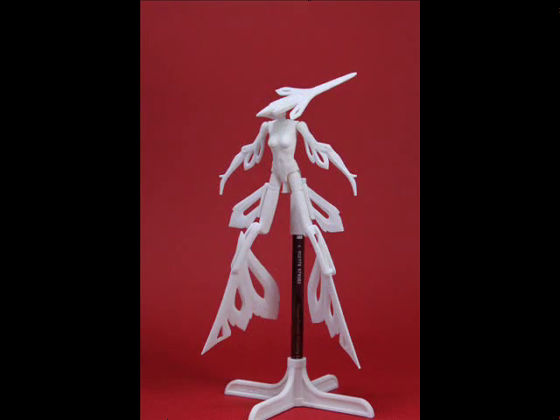 Having high mobility, you can freely change your pose with this kind of feeling.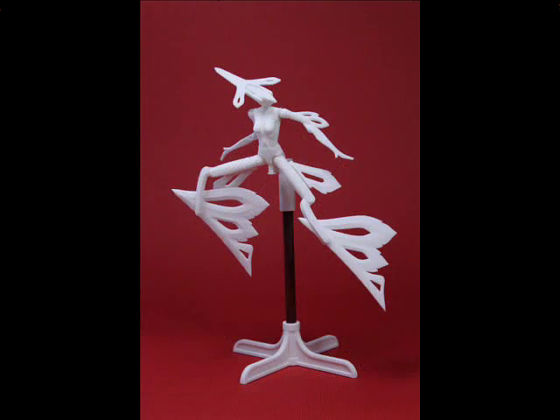 From the side.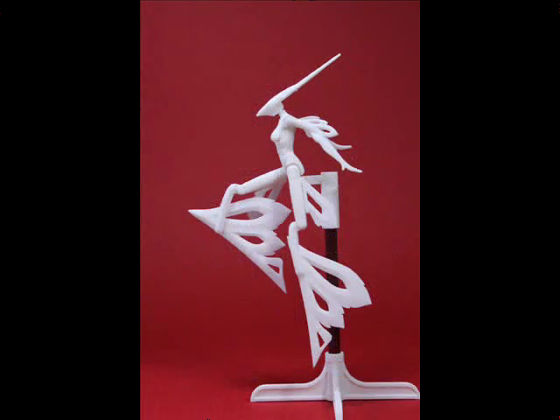 The back is like this.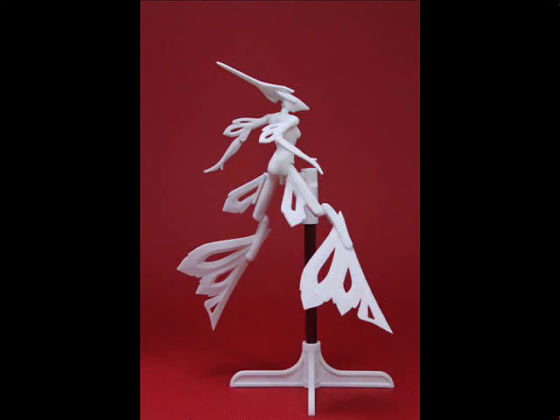 Also, things with different designs and different colorsThere..



This is goldH040302 Fast Mercy (Gold / Silver). Height 325 mm × width 155 mm, weight is 800 g, price is 38,000 yen.




H040206 Fast Mercy (Silver / Purple)The design is also different. Height 320 mm × width 145 mm, weighs 800 g. The price is also 38,000 yen here.