I tried to summarize the Eva that gathered in one festival such as the unusual `` Eva No. 8 machine '' appearing in `` Shin Evangelion Movie version ''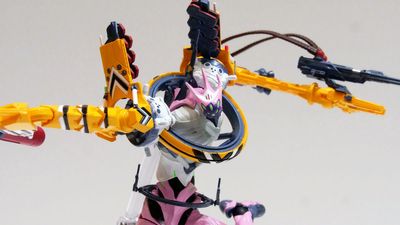 Various EVAs gathered in
Wonder Festival 2019 [Summer]
, including "
Evangelion Unit 8 Beta Temporary Battle Form
" that appeared in the special news of "
Shin Evangelion Theatrical Version
" released in theaters in 2020, summary I tried.
EVANGELION STORE / Revoltech EVANGELION EVOLUTION Evangelion Unit 8 Beta Extra Warfare Form (Special Information Video Version) [Delivery Schedule: Mid September 2019] https://t.co/DzL0lKAIsf

-[Official] Kaiyodo (@kaiyodo_PR) May 10, 2019


Shin Evangelion Theatrical Version Special Information 1-YouTube


This is 'Evangelion Unit 8 Beta Extraordinary Battle Form (Special Information Video Version)'.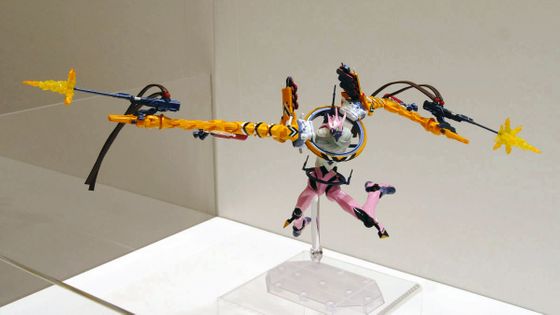 Both lost arms are compensated by armed arms connected by ring-shaped rails. The arm is oriented 360 degrees along the rail in any direction, so you can aim at the front and back at the same time ...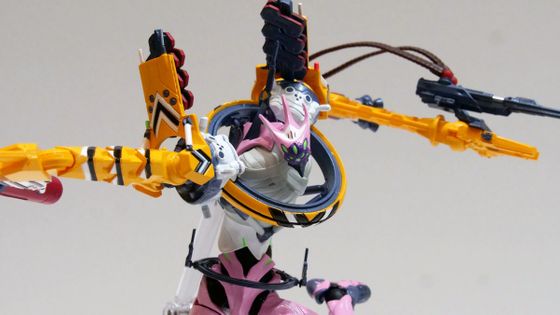 You can also fire a barrage forward.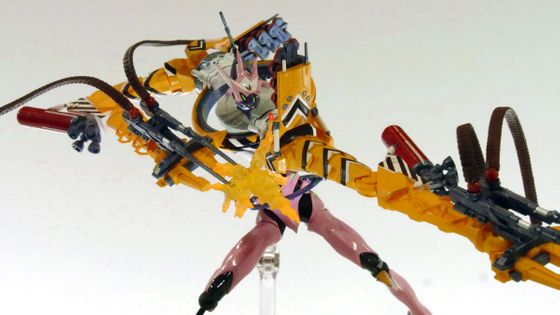 The rail seems to be connected to the torso at the abdomen, not at the shoulder.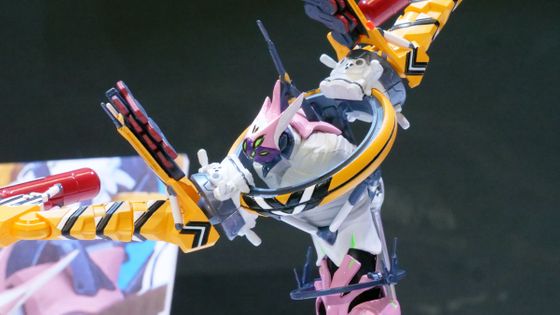 Evangelion Unit 8 extraordinary battle form (special video version) scheduled to be released in September 2019 is priced at 12,744 yen including tax, and can be pre-ordered at Kaiyodo's official shop and Amazon .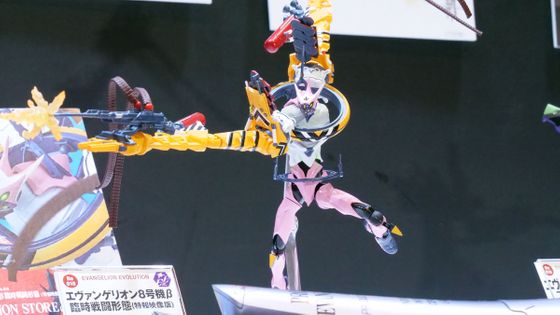 In addition, the pose with a sense of excitement is the '
Evangelion First Unit Night Fighter Version
' that drives the night city that has become a battlefield.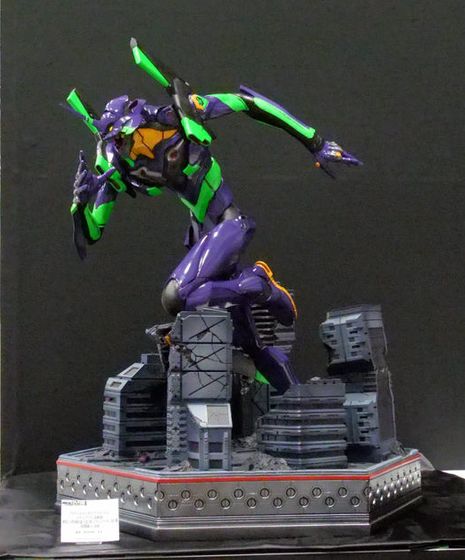 The coloring that emphasizes the fluorescent color is inspired by the silhouette of the first machine that glows in the darkness. In addition, the head is actually equipped with an LED light-up function, and the fluorescent color part shines in dark places.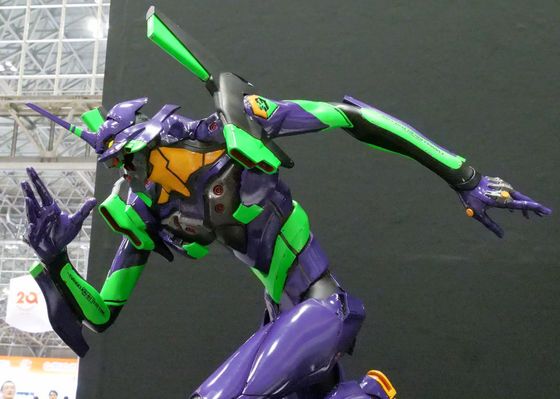 From the mouth that has been split apart, I feel the sensation of hearing that unique habit.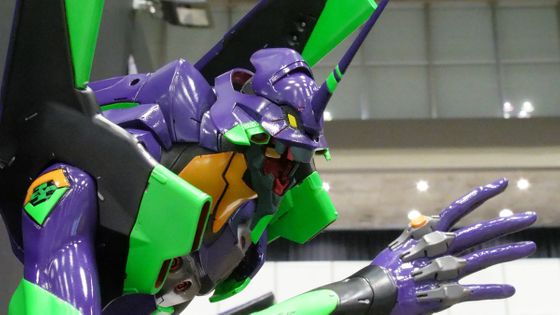 Running in the gap between the ruined buildings told the intensity of the battle.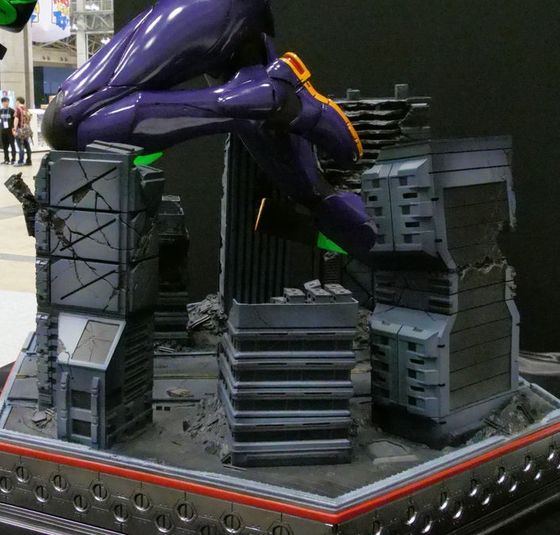 And, it is "
Evangelion first machine Tomono Kaoru Ver.
" That
looks
like a samurai.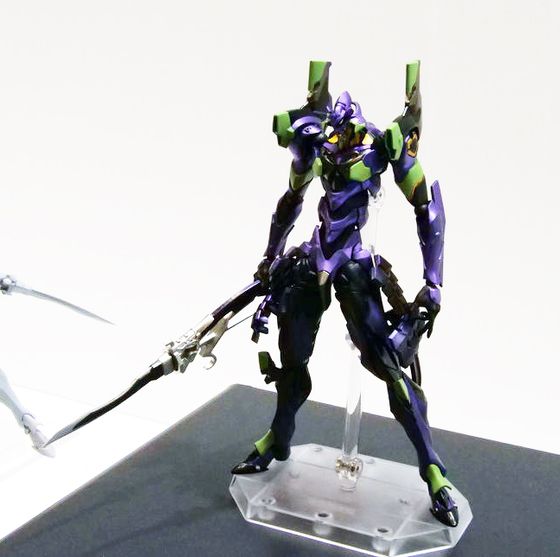 The hand holds a sword with an original design called "Yatanagi" that was shown at "
Evangelion and the Japanese Sword Exhibition
".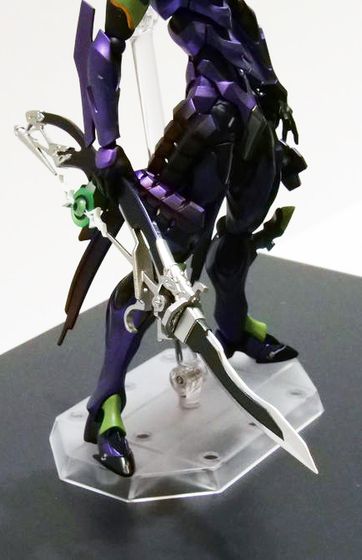 'Evangelion first machine Tono Kaoru Ver.' Is scheduled to be released in December 2019, the price is 9680 yen including tax.
You
can make a reservation on
Kaiyodo's official website
, as well as on
Amazon.co.jp
.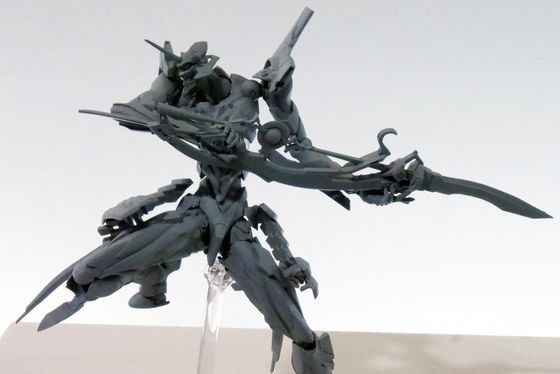 '
Precious GEM series Evangelion New Theatrical Version Kaoru
' also came down to the One Fest site with a spear in hand.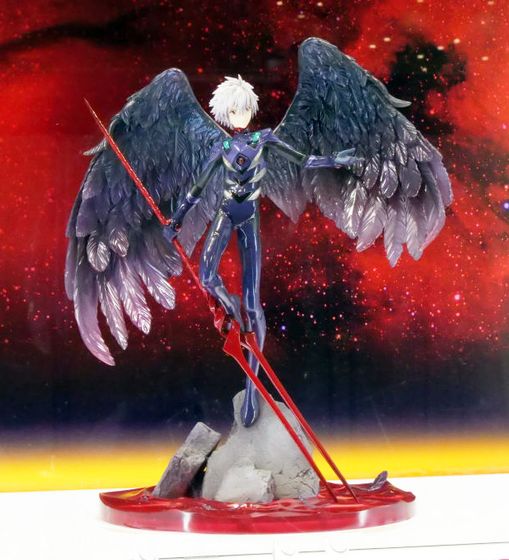 The wet
wings
of the shark
have a mysterious shine.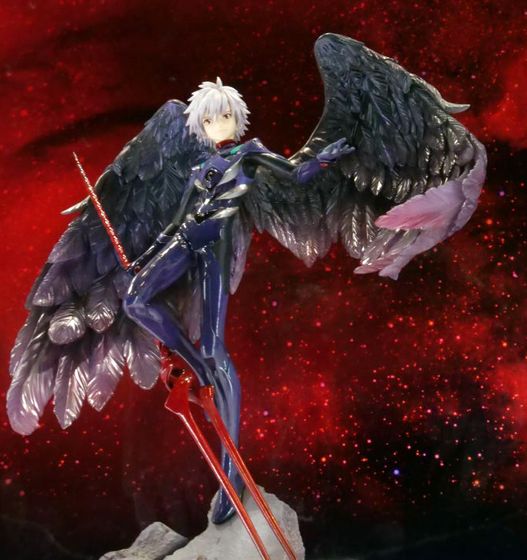 The cocoon you have seen looks like 'Longinus's cocoon', but there is also the possibility of
Casio's cocoon
that appeared in '
Evangelion New Theatrical Version: Q
'.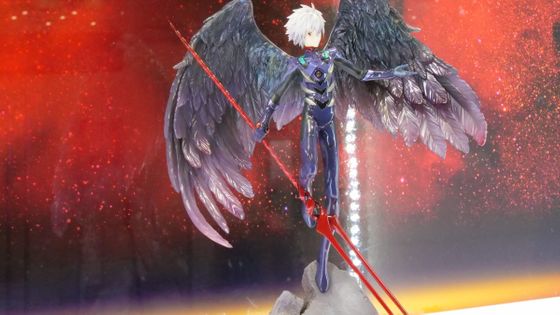 At the feet, the bright red lake surface was gently waving. The "Precious GEM Series Evangelion New Theatrical Version Ei Kaworu" can be pre-ordered on
the official Megahouse website
and
Amazon.co.jp
, and shipping is scheduled for late February 2020.


Also, when I looked into the Megami Device booth, there was a notice saying 'Eva x Megami Plan Start!'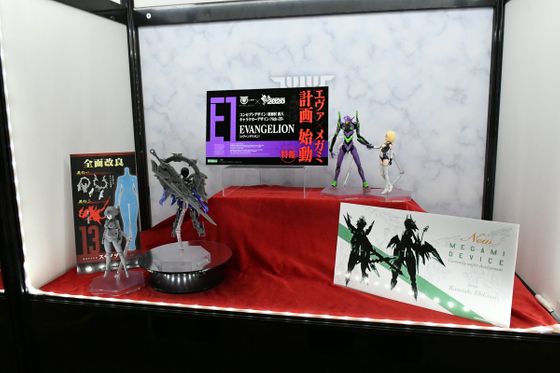 Beside that, Evangelion and Megami Device are holding hands.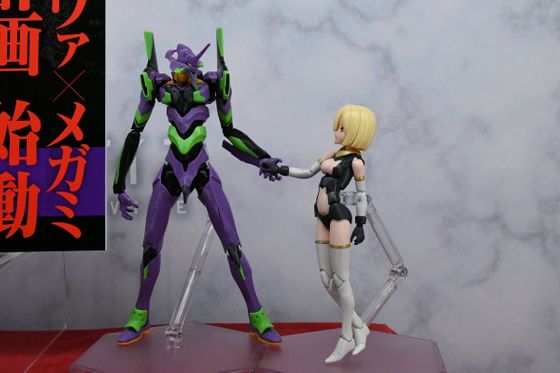 It seems that what kind of plan has been started will be revealed at the next Wonder Festival.

[New announcement] Eva x Megami plan started!
We welcome Mr. Hachihara Tokaimura for the concept design and Nidy-2D- for the character design.

What kind of megami do we see ahead of the many prototype parts to be discarded?
The next Wonder Festival "Prototype completion (?)" Is the next service service! # Goddess device # Evangelion pic.twitter.com/kMj3qBC5Zp

— Megami Device Official (@MEGAMIDEVICE) July 28, 2019