Eva's first machine roaring with a total length of over 2 m & Rei Ayanami with a set height that stands quietly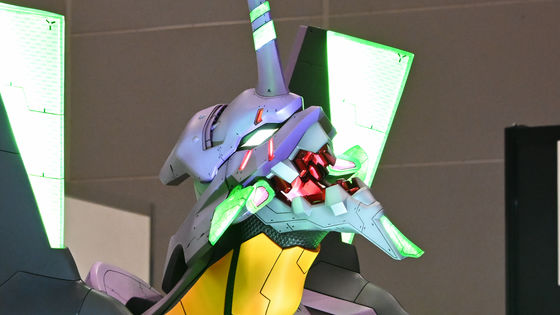 At the
F: NEX
booth of '
Evangelion Wonder Festival
', the first human-scale Evangelion machine and Rei Ayanami had a strong presence, so I took a picture.
Evangelion Wonder Festival
https://kaiyodo.co.jp/evangelion-wonfes/
Reference exhibit 'Evangelion Unit 1 Human Scale'.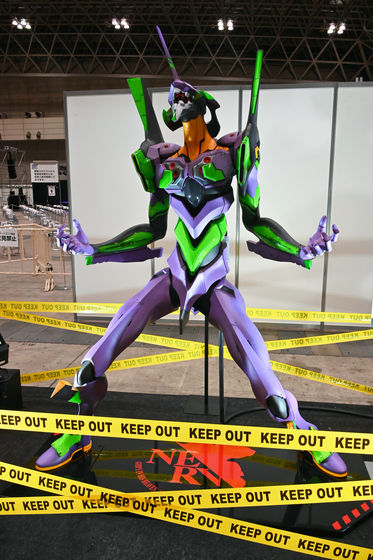 A figure that spreads both hands, faces upward, and howls.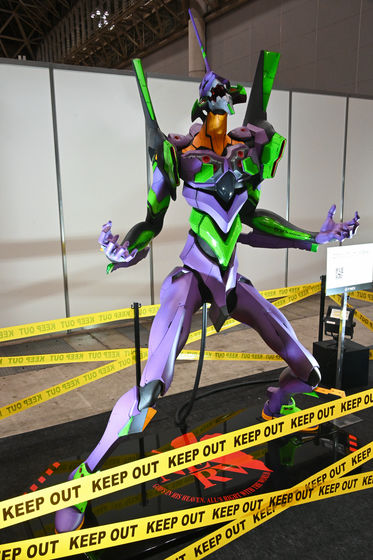 It is said that the total length is 2.2 m, so if you look closely, you can carefully observe even the finest details.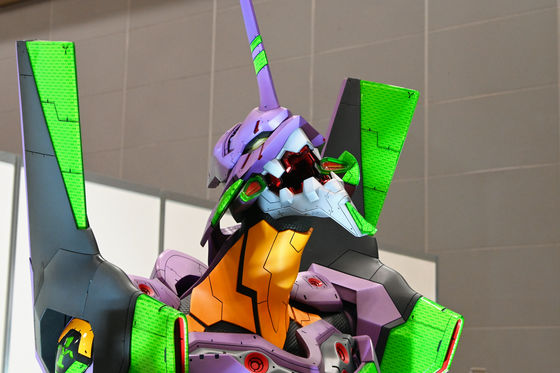 Unlike the rugged body, the fingertips feel smooth.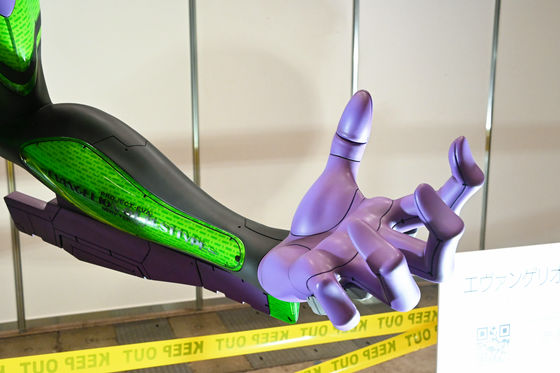 Arm with the words 'PROJECT EVA EVANGELION 01 TESTTYPE NERV TOKYO-3'.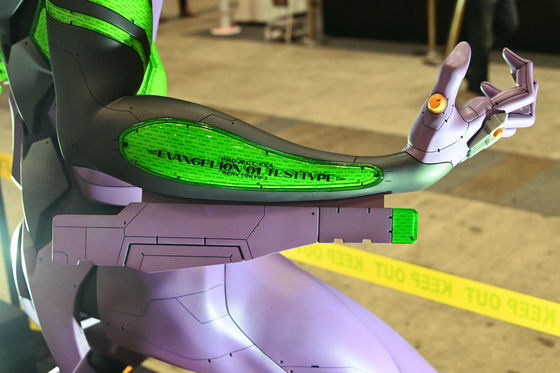 Legs that seem to be tightly packed with muscles.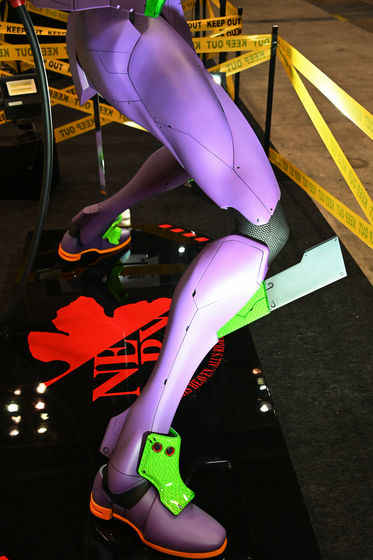 Seen from diagonally behind, the legs were lit up, creating an indescribable sex appeal.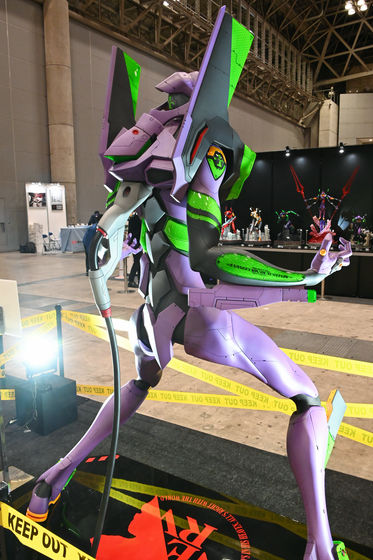 Connected back of umbilical cable.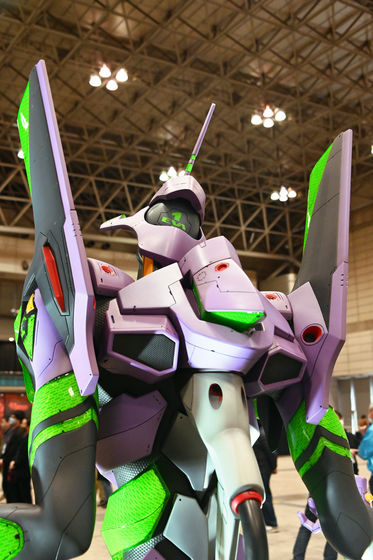 The green parts will emit light.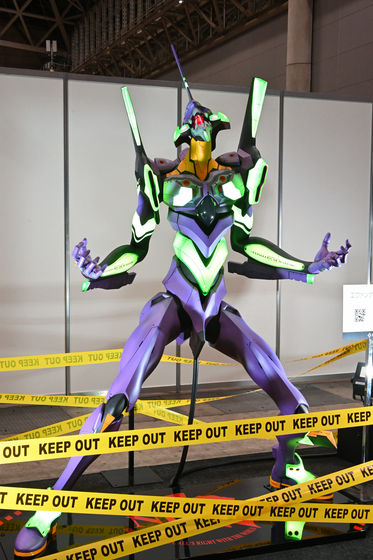 The mouth is glowing red.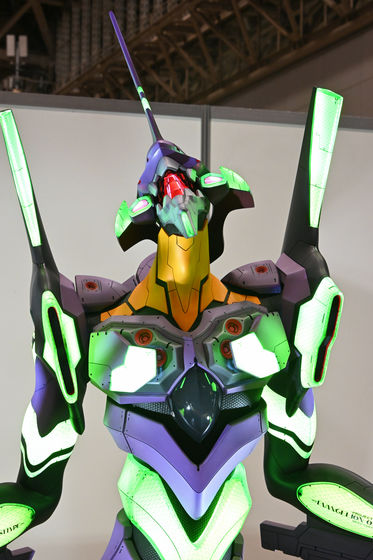 I couldn't see it from the front because my head was bent backwards, but my eyes were shining.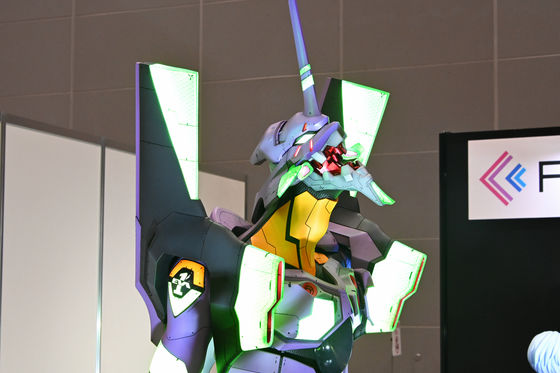 Next to the first machine is the 'Rei Ayanami Human Scale' (reference exhibit). The size is quite different from the first Eva machine of the same 'Human Scale', but Rei Ayanami is said to be matched to the set height of 159 cm.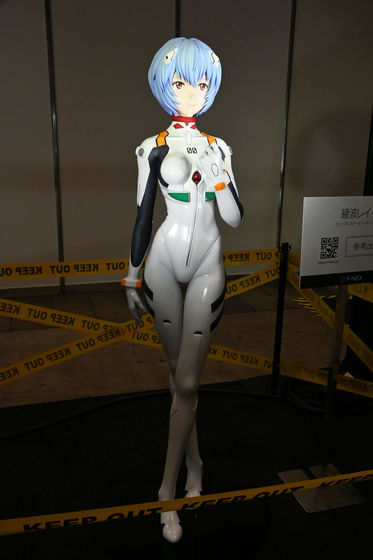 I have a clear smile.



The profile looks like this.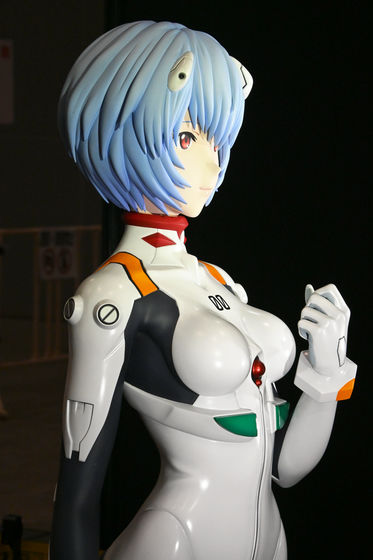 From the back side, you can clearly see the slender body.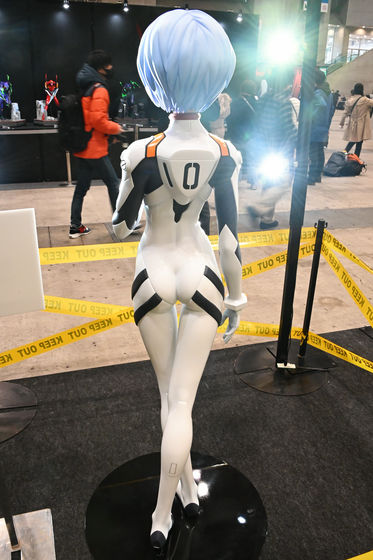 In addition, 'the first Evangelion machine with a total length of over 2 m' was also exhibited at the venue.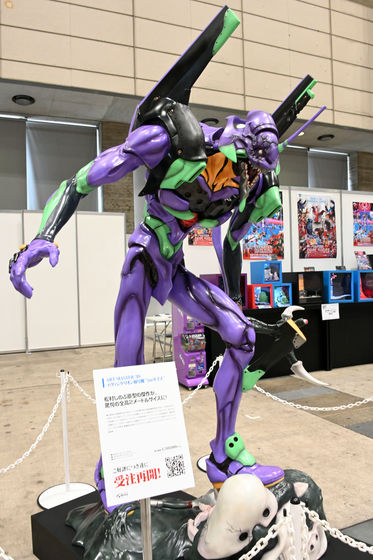 This is the first fully
made-to-
order product
that was accepted at
the
Wonder Festival 2020 [Winter] venue
. It is said that orders have been resumed due to favorable reception. The price remains the same, excluding tax of 1.58 million yen.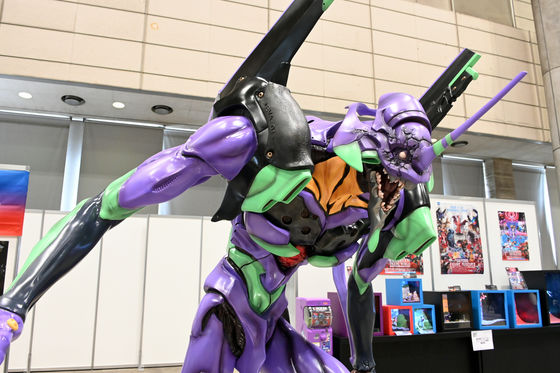 Prototype production is Shinobu Matsumura (Kaiyodo), planning, manufacturing and sales is Gomorakick Co., Ltd. This is also overwhelmingly powerful.