Splendid Figure of Unit-01 and Life-sized Asuka and Ayanami from EVANGELION 2.0 -AMS 2009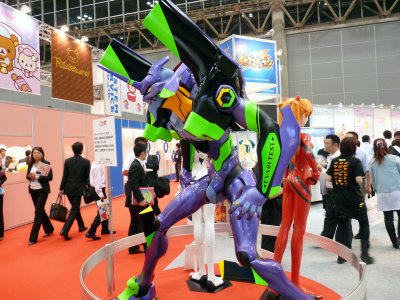 Life-sized figure of Rei Ayanami and Asuka Langley Shikinami from Evangelion: 2.0 You Can (Not) Advance were on display at the 47th Amusement Machine Show, along with a luxurious statue of Unit-01 which cost as much as a brand new car.

Pics after the cut!
Unit-01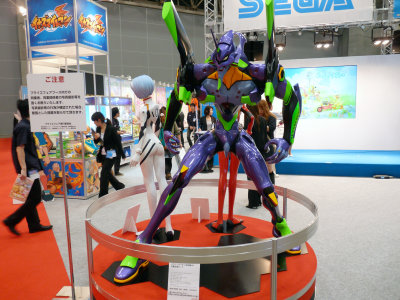 Priced at 1.25 million yen (about $13,725).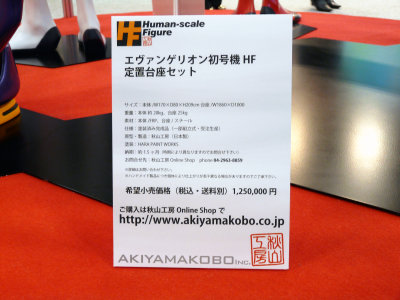 Is that too extravagant?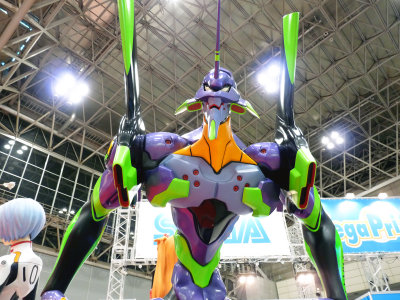 Truly detailed work, perfect from any angle.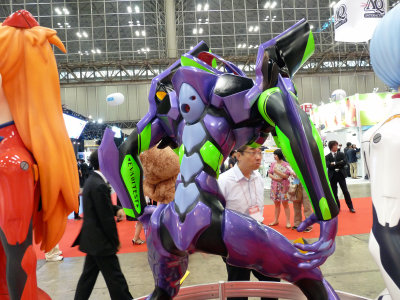 Kind of looks like he's got a boner...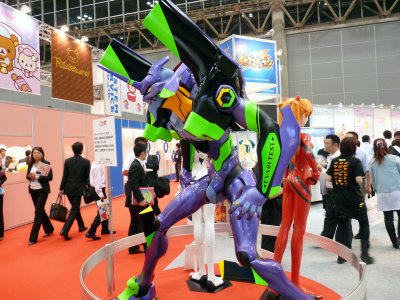 Rei Ayanami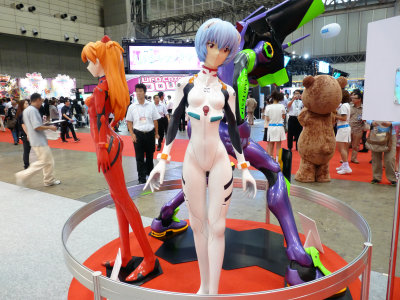 Back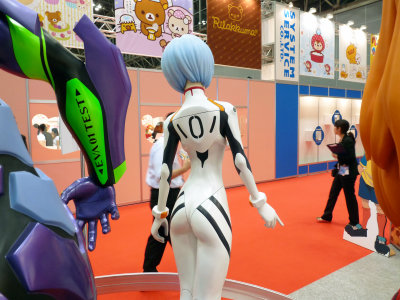 Life-sized, her waist is impossibly tiny.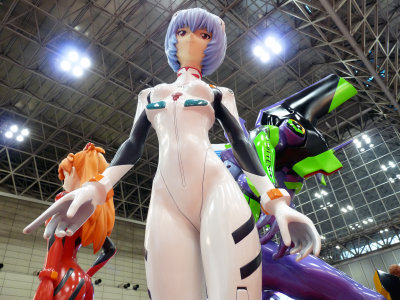 Profile.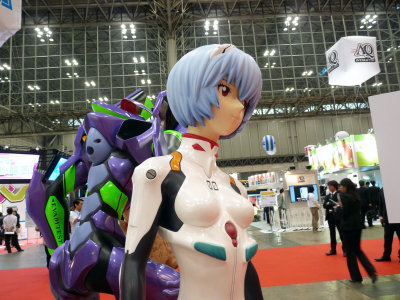 430,000 yen (about $4,720)


Asuka Langley Shikinami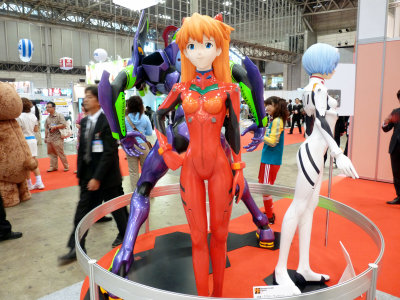 Her hair is rendered beautifully.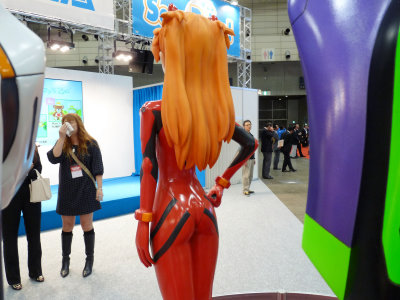 The glossy texture of her pilot suit is done well.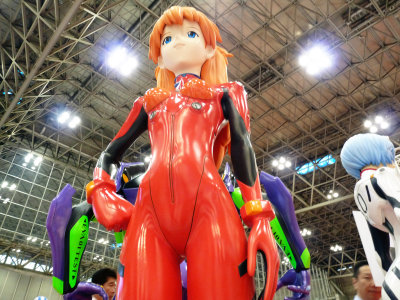 Profile. The expression and posture captures her character.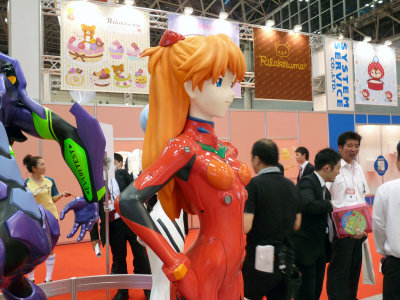 Also priced 430,000 yen.