"IPad Retina display model" boxing out complete review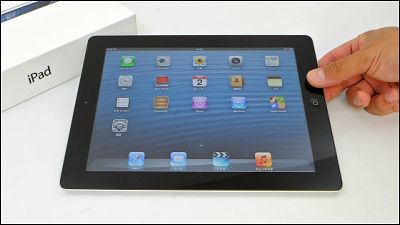 Apple products that feature not only the terminal body but also sophisticated packaging. This time the latest "IPad Retina display modelSo I decided to pay details on the details of the opening and how to attach the accessories.

Apple - iPad - Brilliant experience, twice as fast.
http://www.apple.com/jp/ipad/overview/

◆ opening

Outer box when sent by post.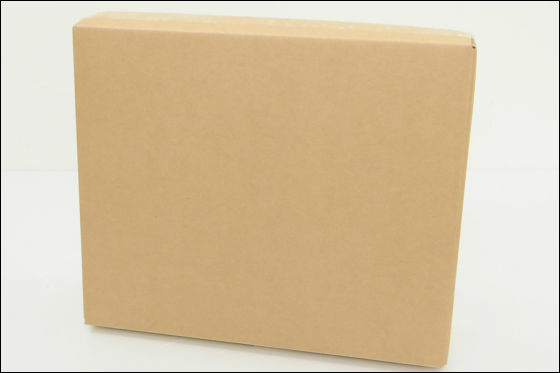 Take out with the shoes.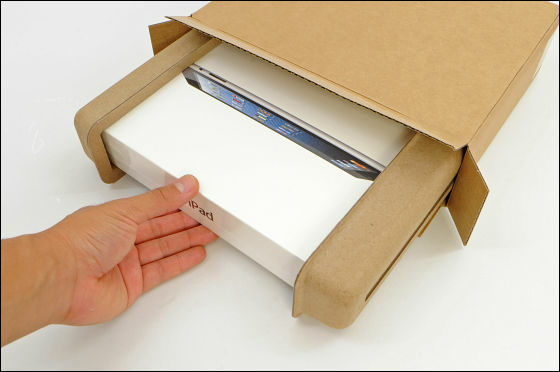 Inner box of simple design.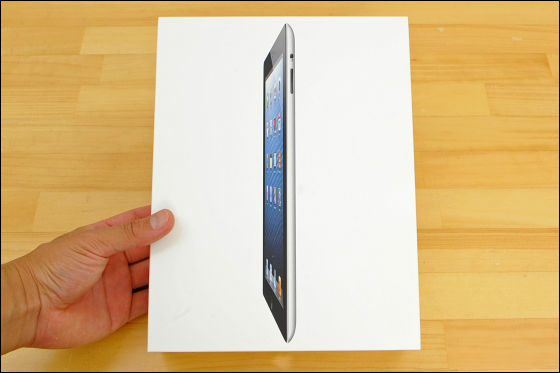 Pad.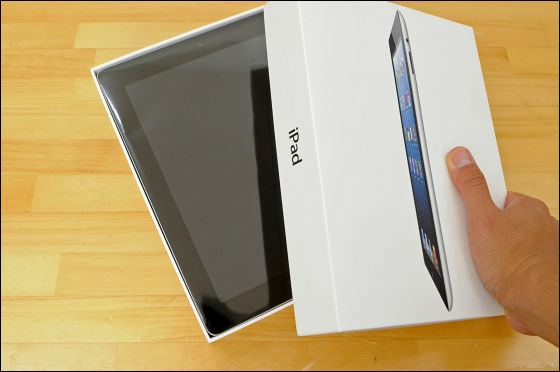 When you pinch the protruding film with the pylon, the main body lifts easily.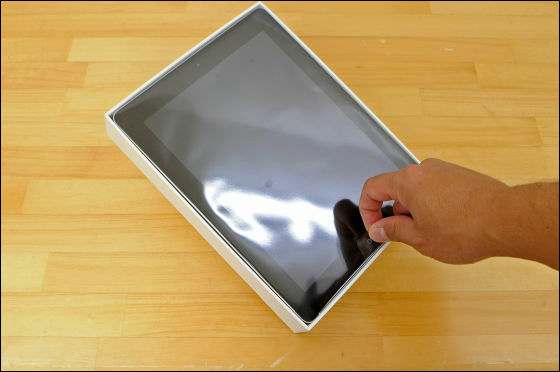 Discover accessory parts under the main body.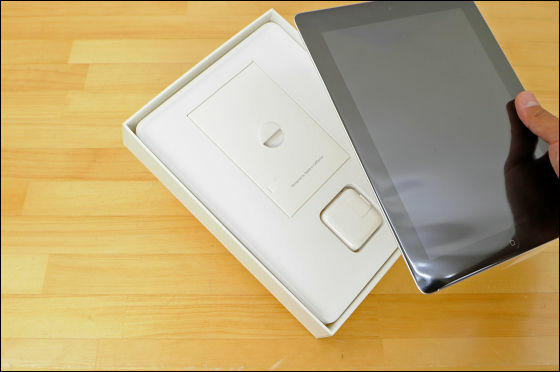 Adapter for charging.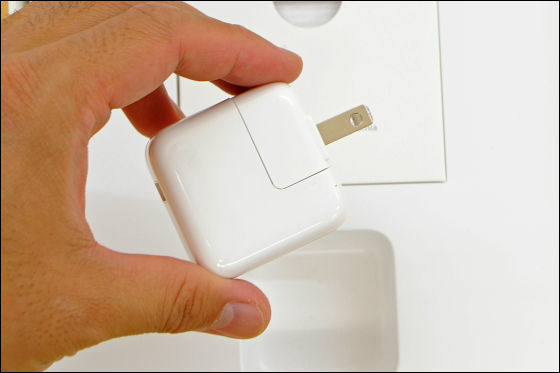 Under the case of the instruction book "Lightning USB cable".



It is like this when put on the hand.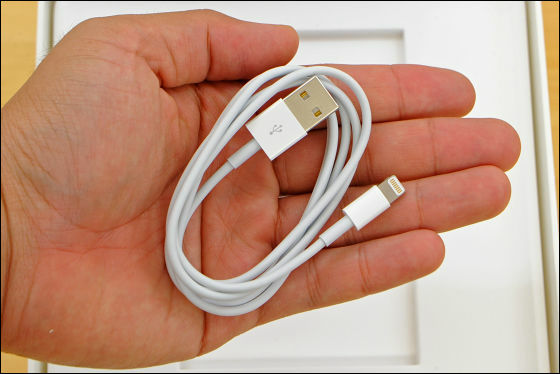 The tip is 8 pin Lightning and normal size USB terminal.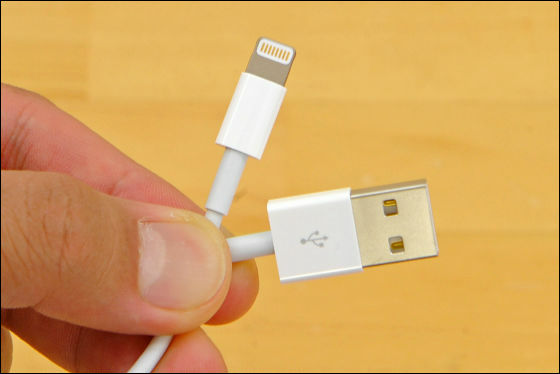 The contents of the box containing the instruction manual etc. are as follows.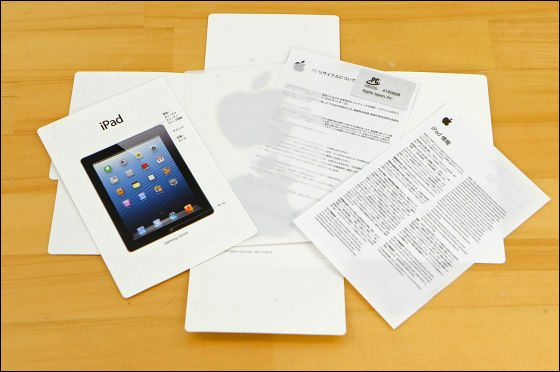 Sticker with Apple's logo mark.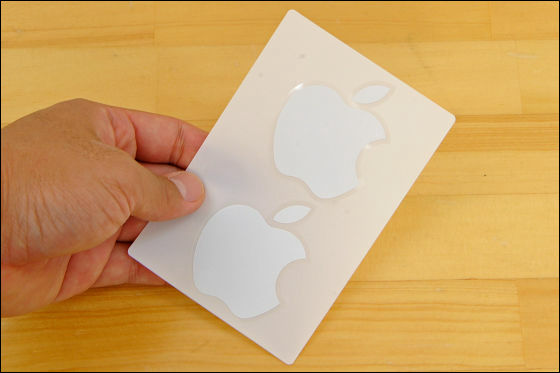 Because the transparent film is affixed to the body, peel off it.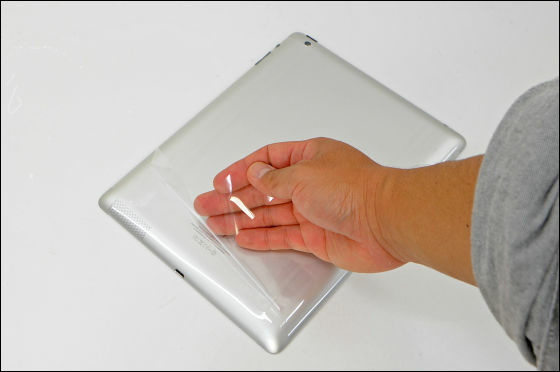 Body

Looking from the front like this.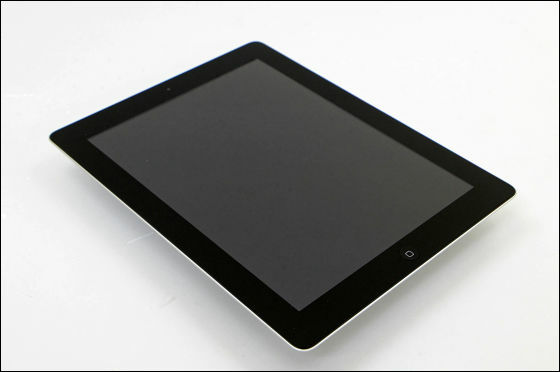 Equipped with a front camera of 1.2 million pixels, it can be used for functions such as video calling.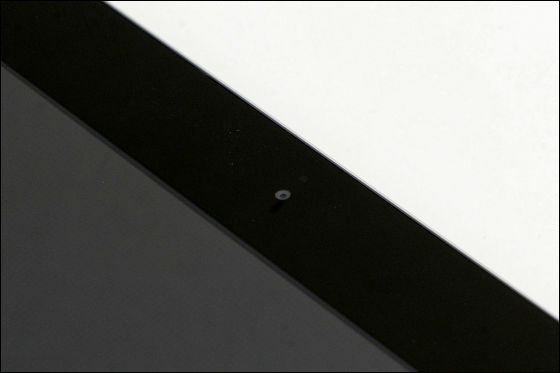 Home button commonly installed in iOS devices.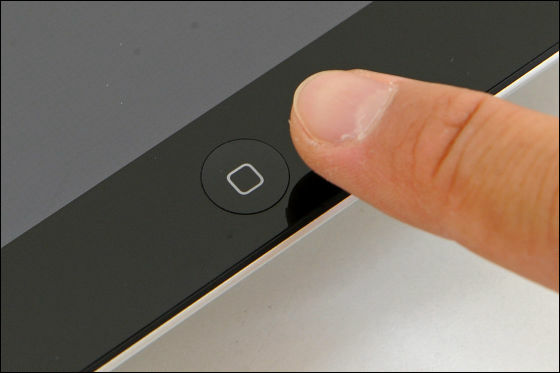 Since the bezel is quite wide, it has become difficult for misoperation to happen by grasping the main body from the side.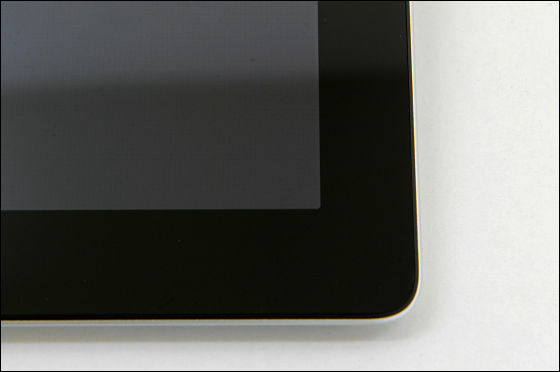 back.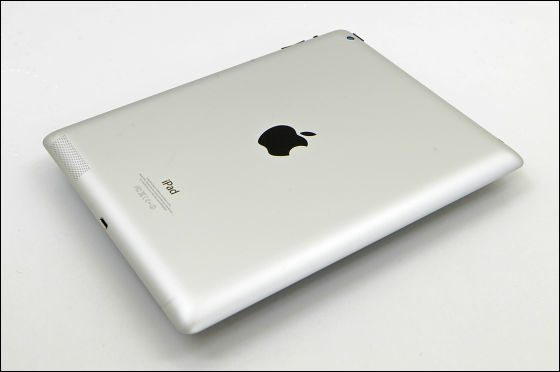 The apple logo and the word "iPad".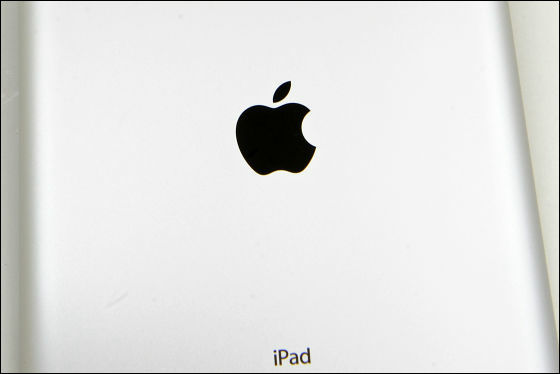 The camera on the back is 5 million pixels.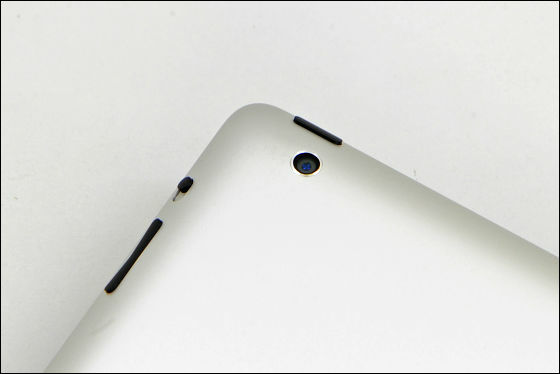 On the right side is a mute button and volume button.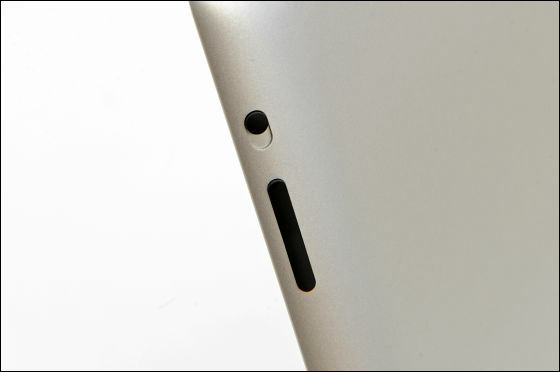 There is nothing on the left side.




Upper part.




Sleep button.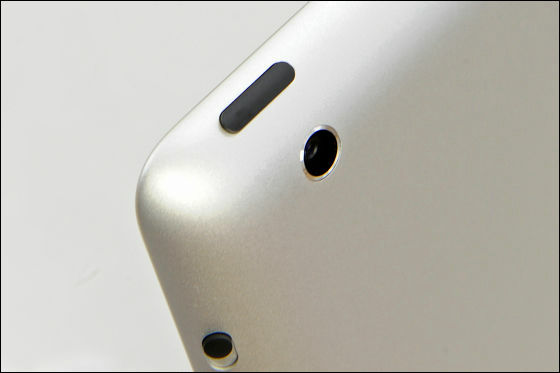 Microphone.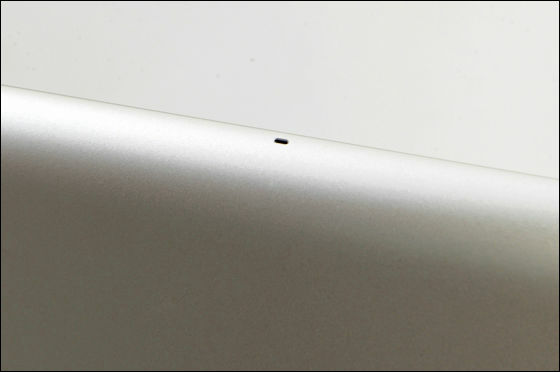 3.5 mm stereo headphone mini jack.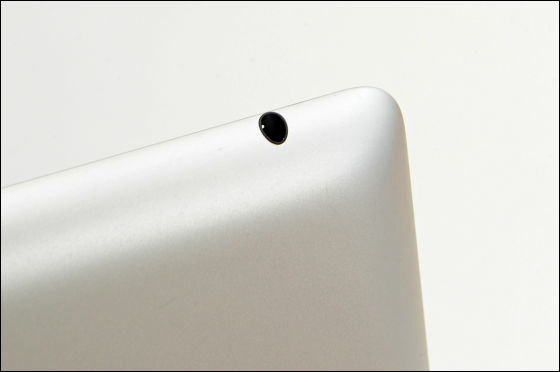 beneath.




Port for Lightning terminal.



Hole for speaker.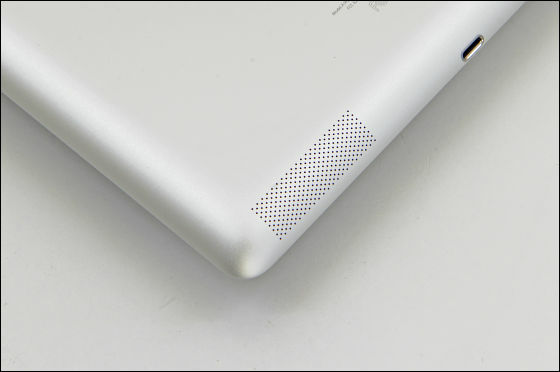 Connecting the cables is like this.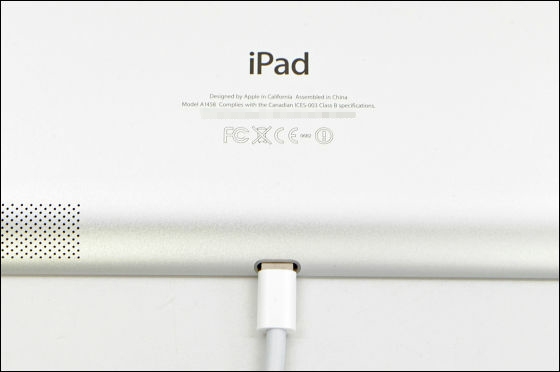 The measured weight is about 645 grams.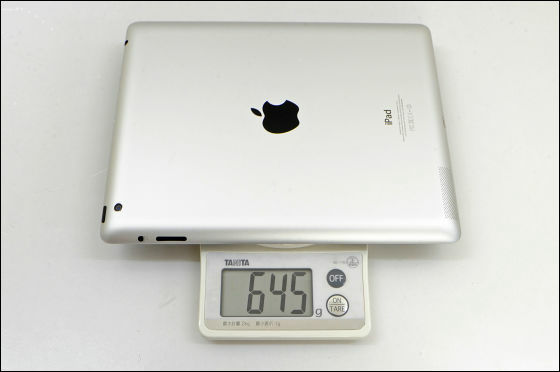 ◆ Setup

The initial screen is as follows.



The initial setting method isPrevious articleIt is exactly the same as the "setup commentary" of "iPad mini" in "Please check the details in there".

When the setting is completed, the home screen is displayed.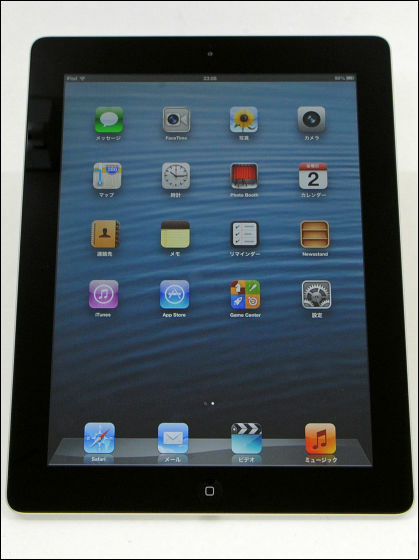 I tried displaying GIGAZINE.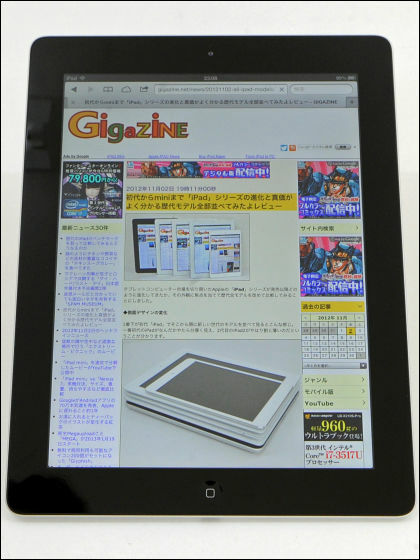 ◆ Attach the cover

"IPad Smart Case(4400 yen including tax) "is as follows.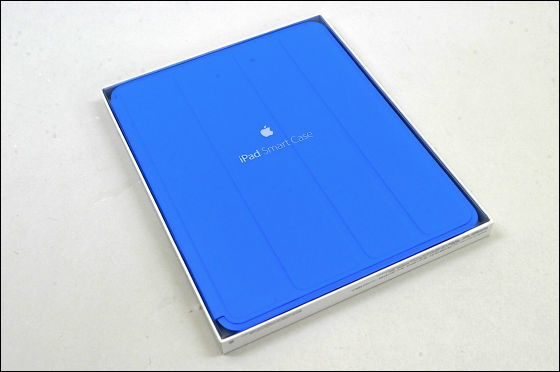 Unlike the "Smart Cover" series, it is characterized by a case shape to protect the back of the iPad.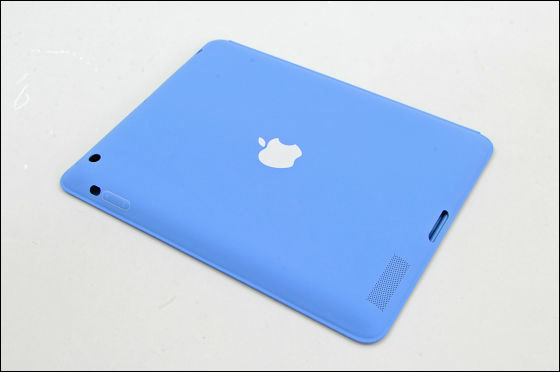 There are holes for buttons and cameras.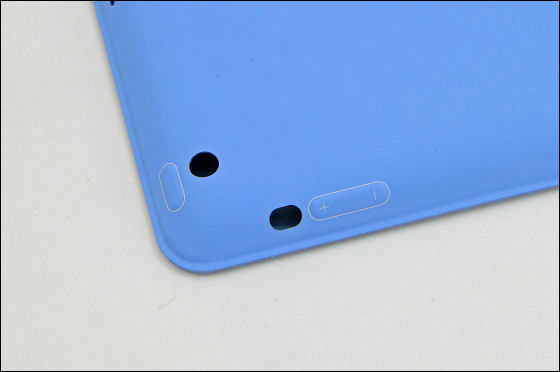 The hole in the bottom is the size that can be used with the old model dock terminal or the lightning terminal.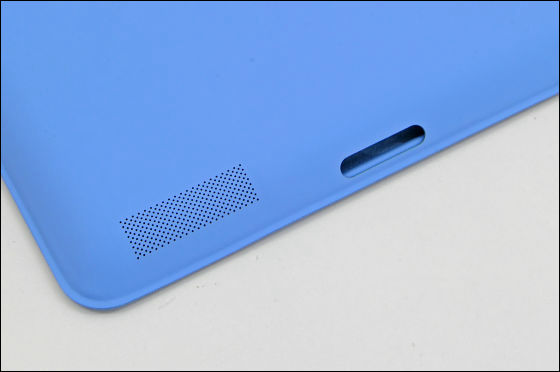 Push in the main unit and mount it.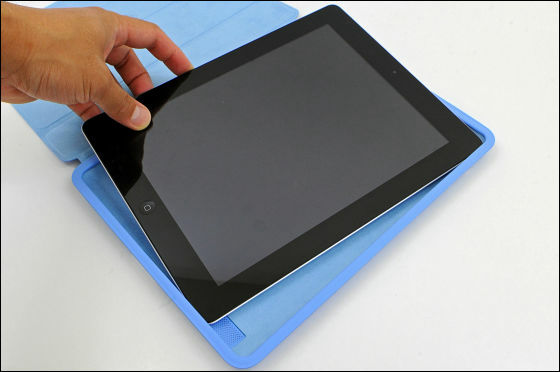 Looking from the top with the cover hung, it looks like this.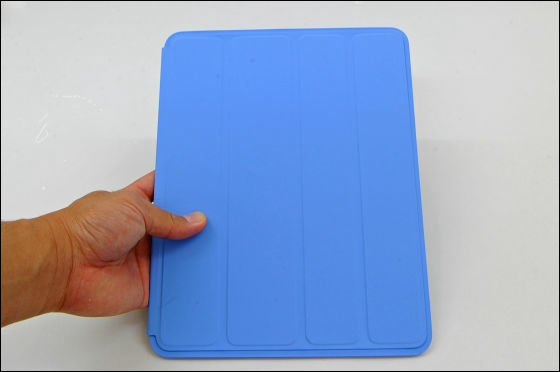 Peron.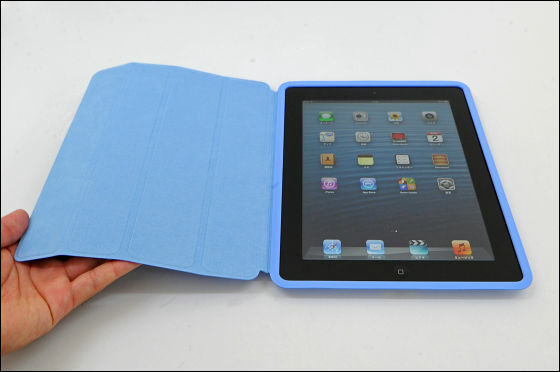 If you collapse it will also be a stand.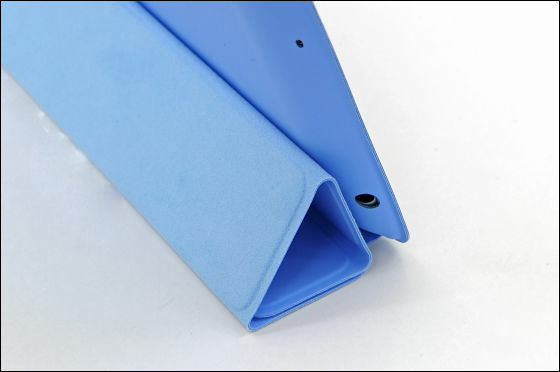 Can stand up and use.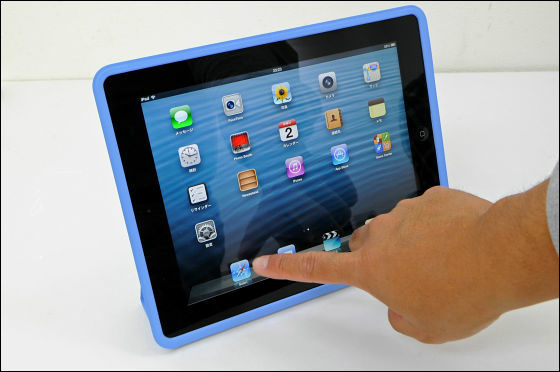 If it is turned in the opposite direction, the angle becomes loose and it is convenient to put it on the table.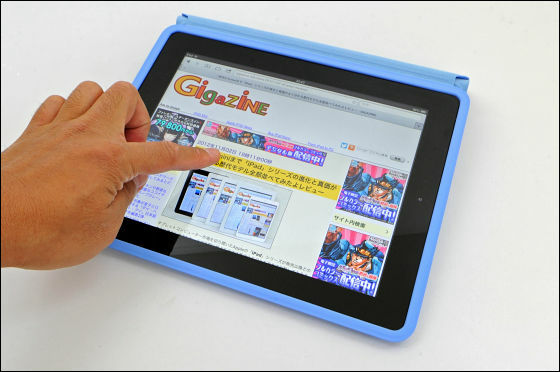 In addition, the one we used for this review was "IPad Retina Display Model 64GB WiFi(50,800 yen including tax) ".

IPad Retina Display Model - Apple Store (Japan)