"Logitech washable keyboard K310" can wash even spilling drinks on the keyboard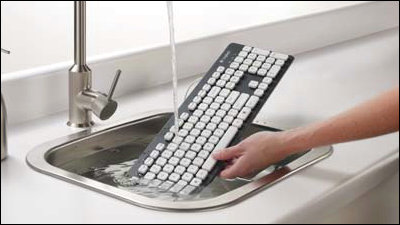 If you place drinks at hand and work on a PC, you may spill it on the keyboard for the second mistake.As soon as it is a notebook PC. Logitech will release on November 9, "It's not a job yet ... ... but Logitech will launch a" washable keyboard "that will not be the case.

"Logitech washable keyboard k310" released on Friday, November 9
http://www.logicool.co.jp/ja-jp/press/press-releases/10549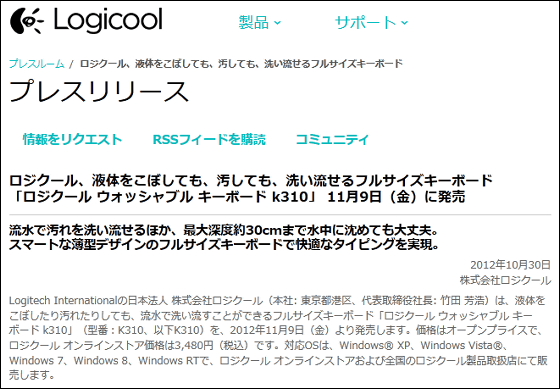 Logicool® Washable Keyboard K310 - Logitech.co.jp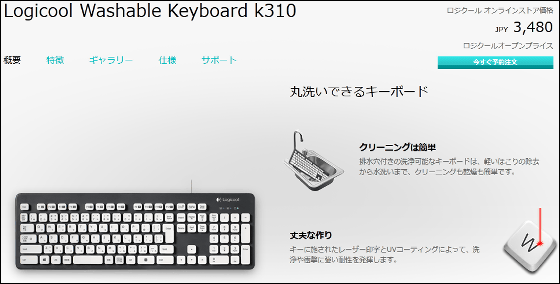 It is a keyboard with a numeric keypad.




The keystrokes are 2.4 mm, those who use laptop PCs are not very uncomfortable, but if you are accustomed to full keyboard it may be slightly shallow.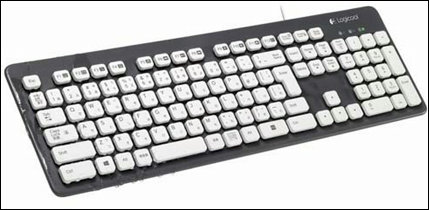 Viewed from the side. There is a drain hole on the bottom.




Therefore, it is possible to wash lightly when it gets dirty. If it is 30 cm deep it will be able to sink and wash it.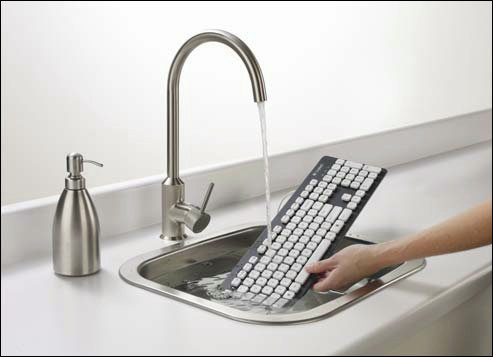 The spec is like this.

Model number: K310
Scheduled Release Date: 11th December 9, 2012
Warranty period: 3 years
Body size keyboard (width × depth × height): 430 mm × 140 mm × 19 mm
Body Weight Keyboard: 490 g
Cable length: 1800 mm
Color: gray
Key layout: 107 key Japanese language layout
Key structure / design: Membrane
Key pitch: 19 mm
Keystroke: 2.4 mm
Pressing pressure: 50 + - 12.5 g
Adjustment function: Yes (8 °)
Supported OS: Windows® XP, Windows Vista®, Windows® 7, Windows® 8, Windows® RT
Connection I / F: USB
Accessory: Cleaning brush (attached to keyboard)

The dirt on the keyboard is something that can not go shiny with air duster etc, so it is quite easy to wash.