High Quality Flash Appears to Make Hikaru Miku of Miku Miku Dance Move with Mouse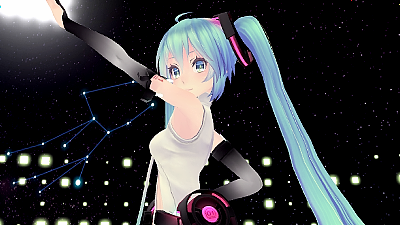 "Stage 3D engine for FlashAway3DsoMMDI tried the experiment to display the character model of Miku Miku Dance ", so let's dance Miku Hatsune or change it by operating mouse and keyboard! You can publish Flash that can make it.

Experiment showing Miku of MikuMikuDance at Away3D | Lightheadedness
http://nikq.org/archives/303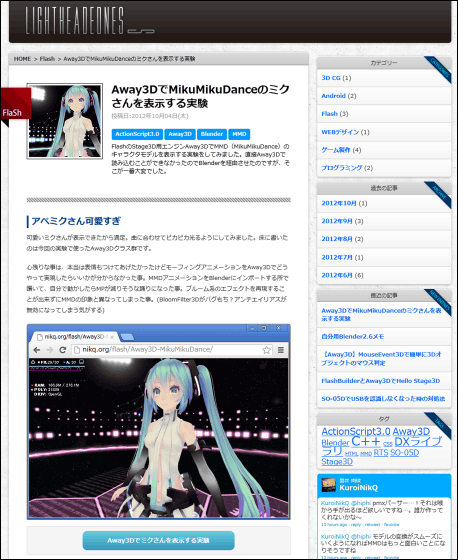 To display Flash, click "Experiment showing Miku at Away3D".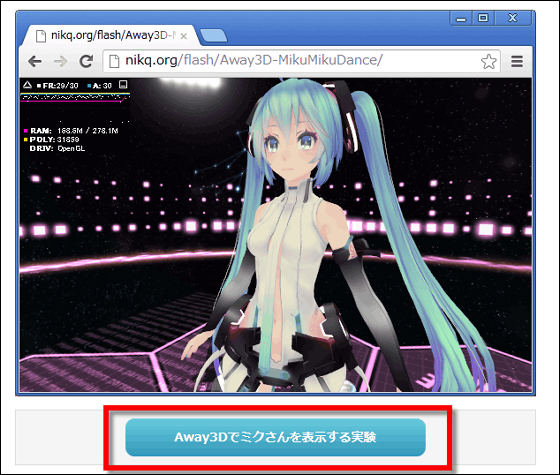 You can select camera shake with mouse drag, camera zoom with mouse wheel, shadow on / off by pressing [S] key, FPS display with [D] key, standby motion with [1] key, wonder with [2] key Dance, transformed with the key [3]! It is possible. Click "ClicK Start" in the lower right to start.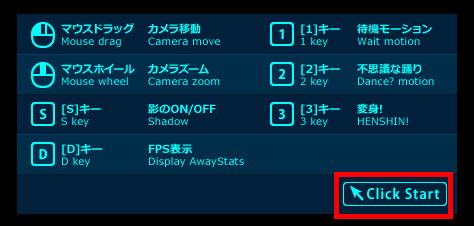 Miku appeared.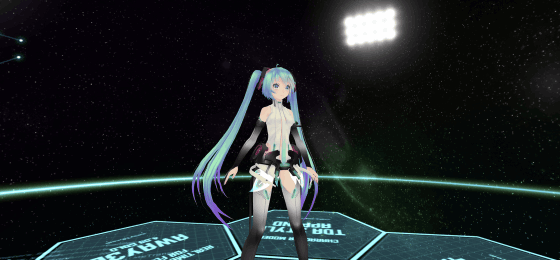 When zooming it is like this. This is the state of standby motion displayed when you press the [1] key.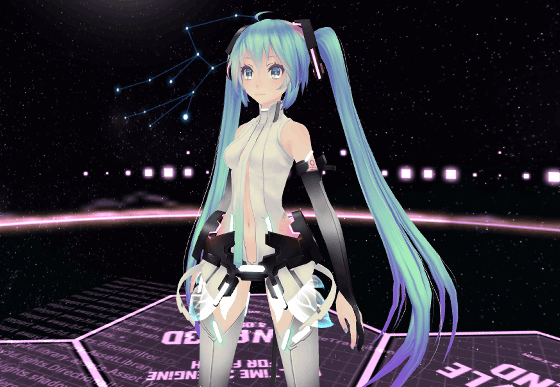 When [2] key is pressed, Miku started magical dancing.



I will change the angle.



From the bottom left.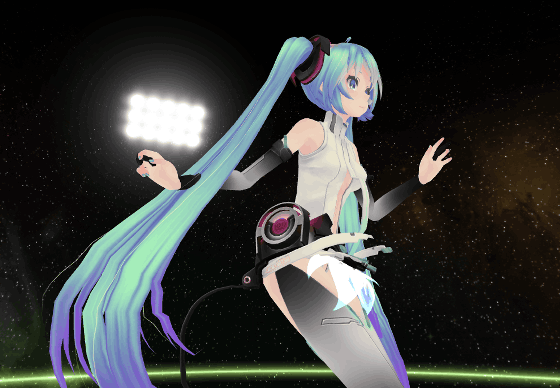 Furthermore, pressing the [3] key ... ...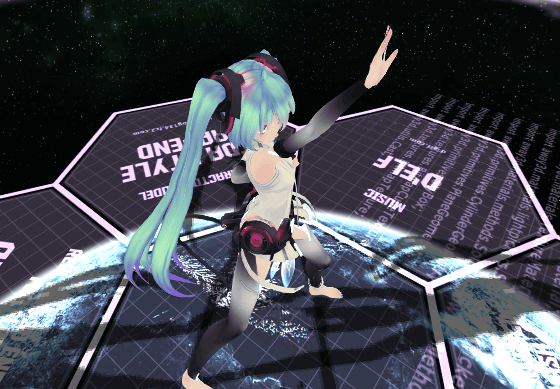 Transform!



I have a bear.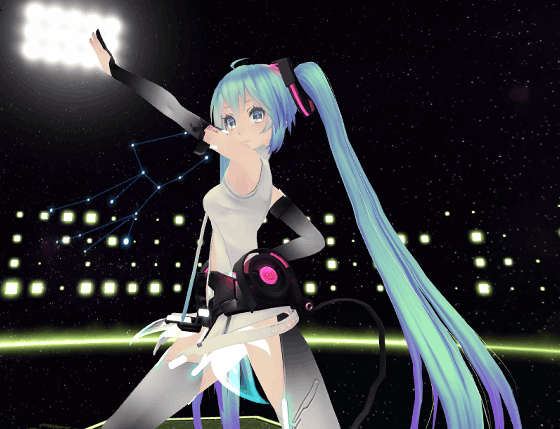 From the top, you can see that there is a shadow on the floor ... ...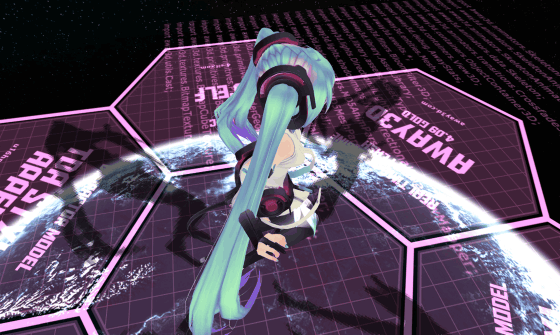 It is also possible to erase shadows with the [S] key.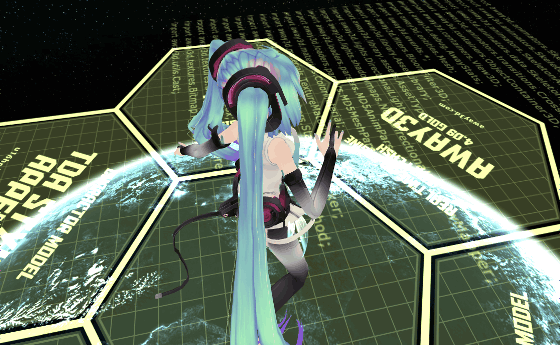 When you press the [D] key, FPS appears on the upper left of the screen.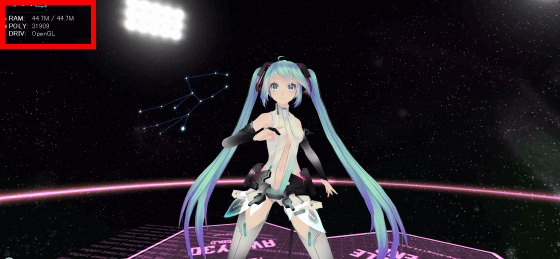 I do not know if it is from above or from the side, but when I looked up from the bottom, a full moon floated in the night sky.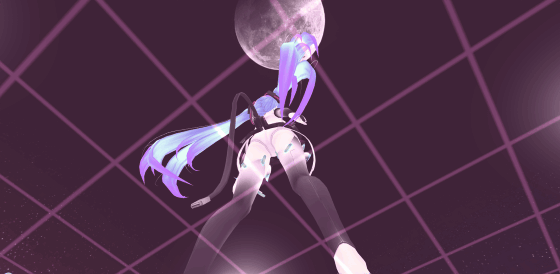 This is a MMD animationBlenderIt is said that I imported it into Flash and display it. In addition, FlashAdobe Flash Player 11 or higher is required for displayTherefore, a 3D card compatible video card is recommended.