A new "Megaupload" has already completed 90% of code and partners etc. are already ready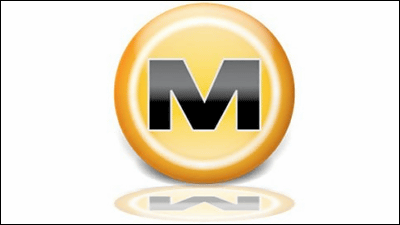 Closed in January 2012Kim Dot-com, the founder of the world's largest online storage "Megaupload", said in JuneScheduled to release a new music sharing site "MegaBox"I was tweeting that it was, but I announced that the new "Mega" code has already been completed by 90%.

Lawyers, Partners & Investors ready. Be patient. It's coming.

Quick update on the new Mega: Code 90% done. Servers on the way. Lawyers, Partners & Investors ready. Be patient. It's coming.

- Kim Dotcom (@ KimDotcom)September 22, 2012
Megaupload Readies for Comeback, Code 90% Done | TorrentFreak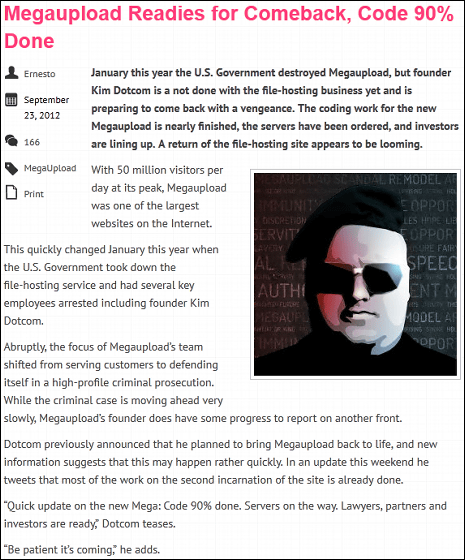 According to the tweet, 90% of the new "Mega (Megaupload)" code has been completed, and lawyers, partners and investors are ready.

Megaupload is one of the largest sites on the Internet used by 50 million people a day during the peak season, along with sites like "Megapix" "Megaclick" "Megavideo" "Megaporn" "Megapay" Empire "was formed. However, in January 2012 the dot-com administrator was arrested and the site was closed.

Mr. dot com explained that the newly created Megaupload will be huge and better than the previous Megaupload. We already have a strong global network and tell all the outside hosts can connect to the server.

Incidentally, when Mr. dot.com was arrested in January 2012, it is clear that New Zealand government officials were conducting illegal spying acts against Dotcom, and Prime Minister John Key ordered the investigation It is. At the same time, it was done at the request of FBIGovernment Communications Security BureauIt is also pointed out that the search warrant used in searching for a house to Mr. Dotcom by Mr. Dot was unfair.

Kim Dotcom: New Zealand to investigate unlawful spying | Technology | guardian.co.uk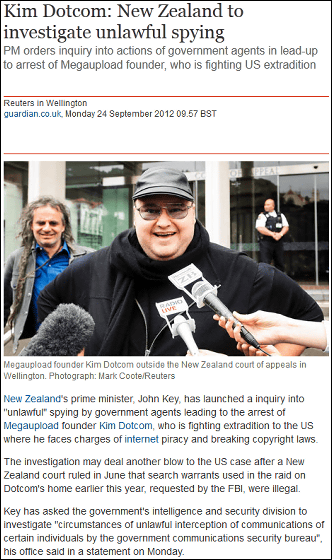 FBI has accused Mr. dot.com but New Zealand's court has already decided that searching for Mr. Dotcom and searching for evidence properties are illegal and it is unnecessary to hand off a criminal based on this evidence I judge it. The US government authorities have appealed this ruling as unjust and this case remains on hold.

"I am going to turn this world over.Echelon, Hello freely, "Mr. dot com has tweeted.

Twitter / KimDotcom: They abused the wrong guy. I am going to turn this world upside down. Power to the people. Bye bye Echelon. Hello Freedom.

They abused the wrong guy. I am going to turn this world upside down. Power to the people. Bye bye Echelon. Hello Freedom.

- Kim Dotcom (@ KimDotcom)August 28, 2012