Founder of MegaUpload will release a new music sharing site "MegaBox"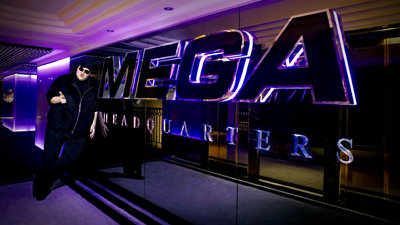 Arrested by FBIMegaupload founder, Kim · dot com, was on his own Twitter accountReveal the plan to start a new music sharing site "MegaBox"Did. Steve Wozniak, also known as Apple's founder along with Steve Jobs, is also a part of Dotcom's supporters.

Twitter / KimDotcom: The major Record Labels thought Megabox is dead. Artists rejoice. It is coming and it will unchain you.

AP Interview: Apple's Steve Wozniak and Megaupload's Kim Dotcom slam US piracy case - The Washington Post

After dot-com was arrested by FBI in January 2012,Conditionally bailed in FebruaryIt is being done. Dotcom said that copyright mistakes that occurred between Megaupload and the movie industry are subjects of political discussion and not problems in the court, thinking that his arrest is unfair Although it seems to be, it admits that it was in the form of hosting pirated files on the other hand.

That dot com and Steve Wozniak (Woz) became intimate for the past six months. When Woz had the opportunity to give a lecture in New Zealand, dot com could not come by saying "There is not 50 km or more away from home" as a bail condition, so Woz who knew it was the source of dot com I came across the opportunity to visit and after that I got to know how to exchange mails.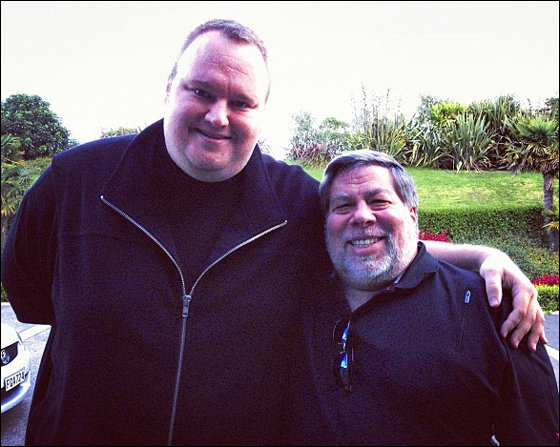 Words, also a founding member of the Electronic Frontier Foundation, believes that the lawsuit against dotcom is "hokey". Regarding Megaupload's case, I assumed Megaupload as a highway and those who were uploading pirated vehicles as speeding offenders, saying, "Because someone has broken speed on highway, we block off the highway itself "The lawsuit seems to be a threat to the Internet innovation.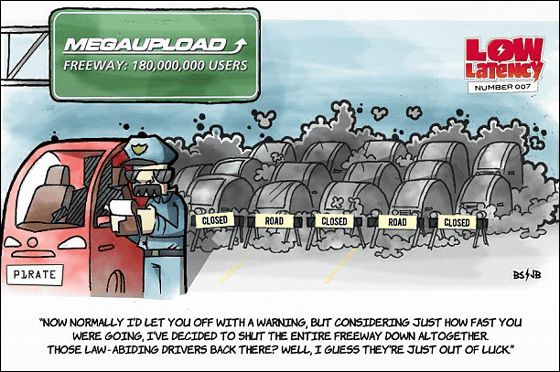 Words that thinks that closing a site like Megaupload is meaningless believes that people should pay compensation for content while Internet should continue to be open to promote innovation I also have the idea.

In an interview published in the Washington Post, reporters are asking questions as to Woz with dot com's shoulder, "Is not it a deceived fraudster of mouth? This refers to dot.com being penalized for fines by telephone card theft and computer fraud in 1998 and stock price manipulation of venture companies in 2002, both guilty. Woz said, "It certainly may be, if reliable information comes out, I will confront him, but in the story that I heard, that element is I do not find it, "and rather the authorities should cancel some asset freezing in order to make it possible to pay attorney fees that dot.com is accumulating.

As for bid terms of dot com, there should have been "ban connection to the Internet" besides the above movement restriction, but from June 20 thStart Twitter. In New ZealandPrime Minister John Key(55 thousand followers), followed by 40 thousand followers. On Twitter he tweets that he plans to release MegaBox as a new music sharing service.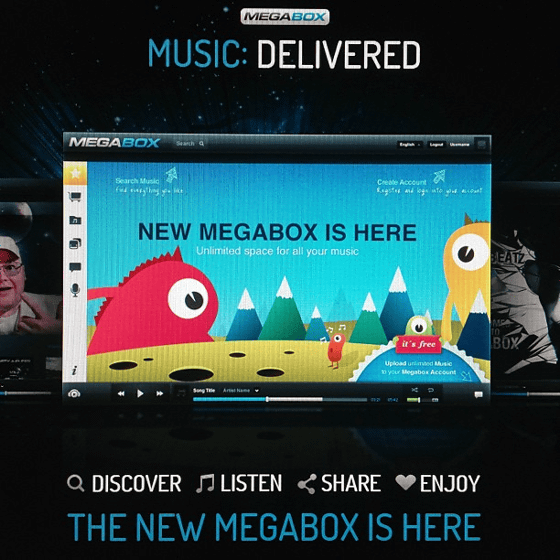 Although we only have screen shot of the top page of the site yet, this site was not thought after dot com was arrested, but at the stage of December 2011TorrentFreakIt is touched only a little in the article published in.

From Rogue To Vogue: Megaupload and Kim Dotcom | TorrentFreak

At this stage, "As we plan to start a music venture called Megabox.com", it is expected that artists can sell music directly to consumers and 90% of the profits will be returned to the artists I will.

It seems that Megabox is being made, Kim · dot com and the funny companions of the "mega empire". Will it exist to open wind holes in the Internet again?