Founder of Megaupload to bail under Internet banning conditions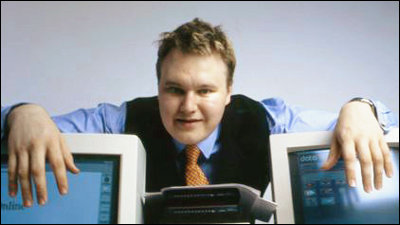 ByAndreas Bohnenstengel

Kim · dotcom, a founder of Megaupload arrested in January, was bailed out. The first bail wish was dismissed as fear of escape, but in this bail this time, it was accepted on the condition that you can not get rid of funds so that you can not escape from the country and that you do not connect to the internet It was.

Megaupload CEO Kim Dotcom Granted Bail in New Zealand, But Banned From Net | Threat Level | Wired.com



Kim · Schomits, who was the founder of online storage service "Megaupload", was arrested in late January. Megaupload had many other related sites such as Megavideo and it was the largest file sharing service boasting a share called Mega Empire.

As one of the bail conditions of this time, dot com was ordered to stay in Coatesville near Auckland. Movement of more than 80 km (50 miles) is not permitted, and use of helicopter is not allowed. This is due to the possibility of moving by a helicopter, getting on a private jet and escaping from the country.

Defense counsel on the US government side opposed the bail application itself as dot.com doubted the financial resources to go high somewhere, but Judge Dawson of the North Shore District Court also said dot- We can not say that we are hiding assets, but accepted bail for not being able to doubt just because he is rich. In addition, although dot.com owns a Finnish and German passport, both have signed an agreement with the United States, and pointed out that since they will be handed over as soon as dot com arrives, they will not escape doing.

The second of the bail conditions,Connection to the Internet is prohibited. This was asked by a US lawyer and Judge Dawson also admitted that "dotcom should not be used because it has the capability to use the Internet for improper purposes." Meanwhile, dotcom's counsel is rebelling as it is necessary to contact the defense team in the United States.

The four friends arrested as well as dot com has already been released on bail and deliberation on whether or not it will be handed over to the United States is under way. As for dot.com, the U.S. government is seeking handover to judge in Virginia State where there was a server.

I do not see where the major incident of 500 million dollars (about 38.5 billion yen) will land, where the total damage will land.
in Note, Posted by logc_nt