Mirrorless single-lens camera with high-speed autofocus + WiFi + touch screen "NEX-5R" actual photo review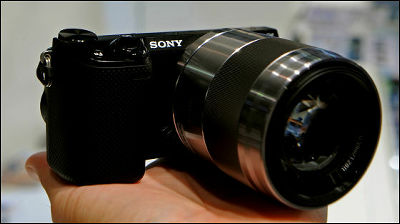 Mirror less single-lens camera equipped with APS - C sensor with about 16.1 million effective pixels and capable of full - HD movie shooting, Wi - Fi connection Wi - Fi connection, smartphone connection, etcNEX-5RSince the real machine of "was exhibited in the photokina which is being held in Germany, I took pictures of the real thing in my hands.

External appearance of Sony booth with hands-on corner.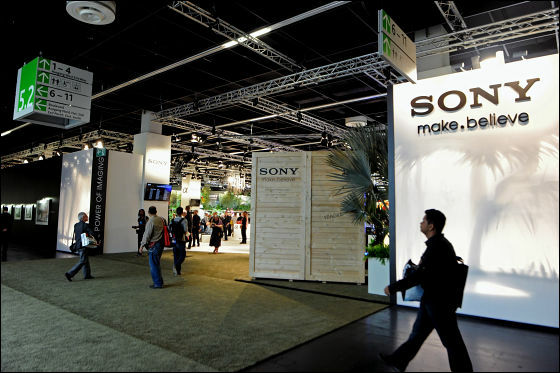 Fast Hybrid AF "which focuses by using two kinds of phase difference AF sensor and contrast AF sensor at the same time realizes high speed focusing. ISO sensitivity can be set from 100 to 25600, and high-speed continuous shooting of about 10 images per second is possible.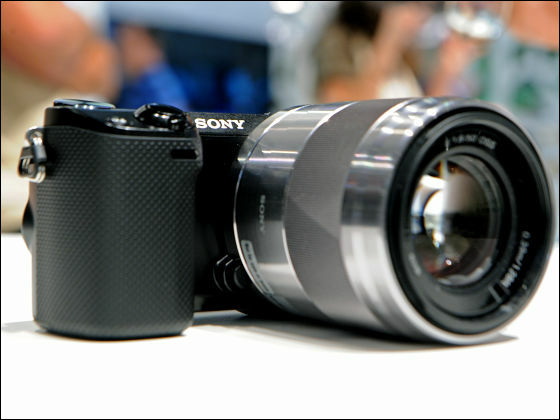 The side is like this.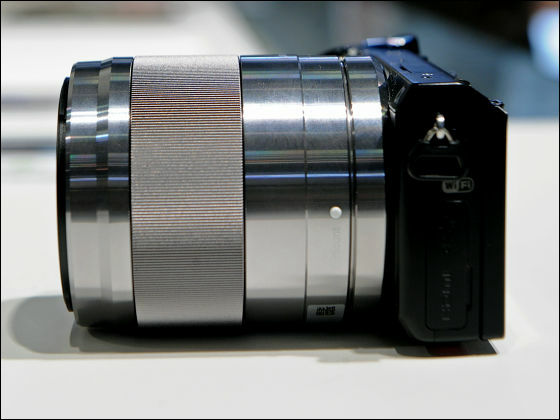 A control dial is provided at the position to be operated with the thumb of the right hand, and it is possible to perform quick operation even when photographing while changing settings in detail in manual mode etc.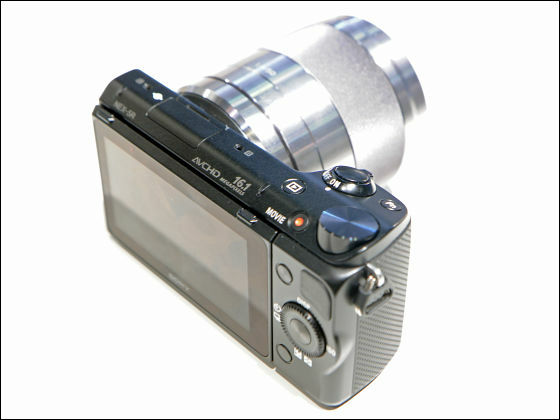 The main body size is 110.8 × height 58.8 × thickness 38.9 mm, the nominal weight (excluding the lens) of batteries and recording media is about 276 g.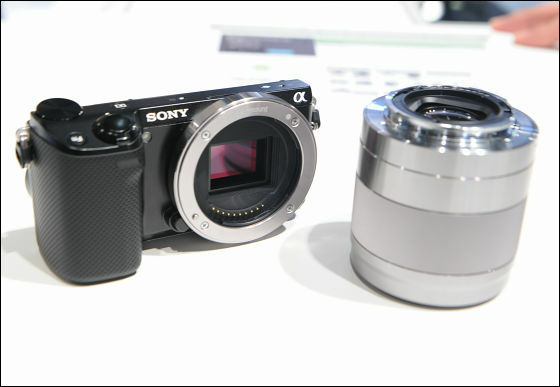 On the back is a 3 inch TFT liquid crystal (approx. 97,000 dots).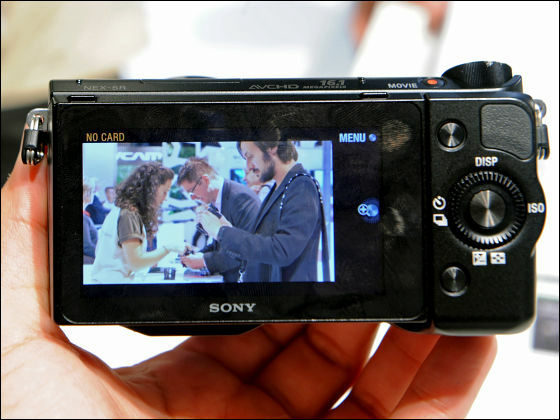 By looking at the live view screen you can now take pictures of yourself by turning the display to the front as below.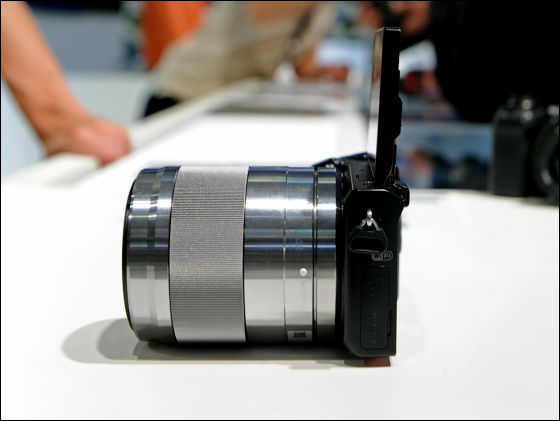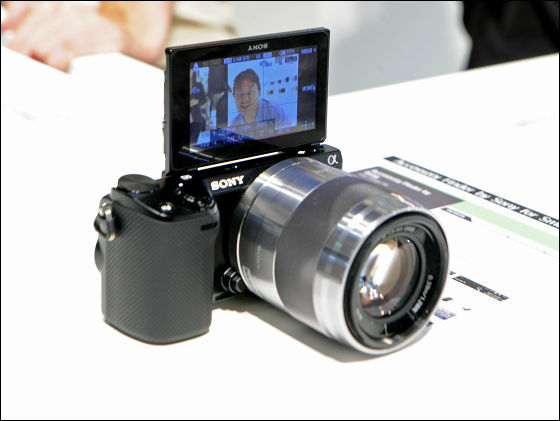 Try removing the battery and this is like this. According to nominal data, the number of images that can be taken with one charge is about 330.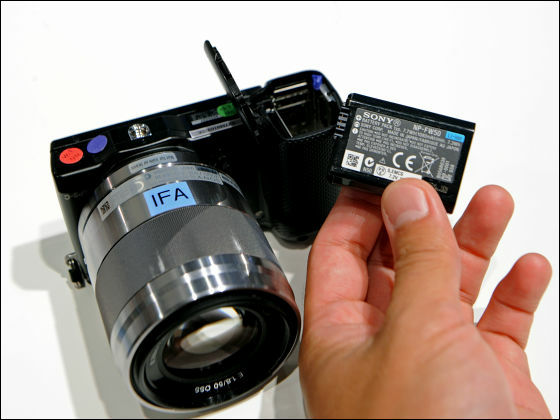 Although EVF and Speed ​​Ride (Strobe) are not mounted, accessories sold separately can be attached to the dedicated hot shoe at the top.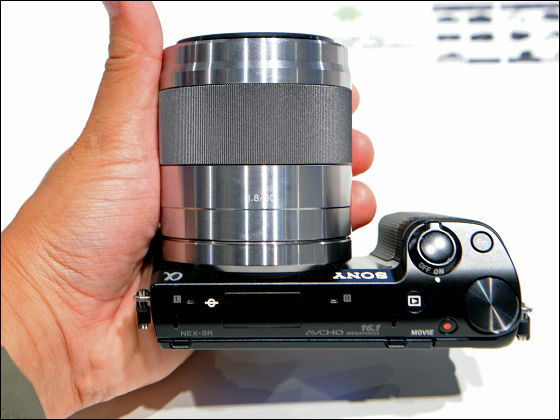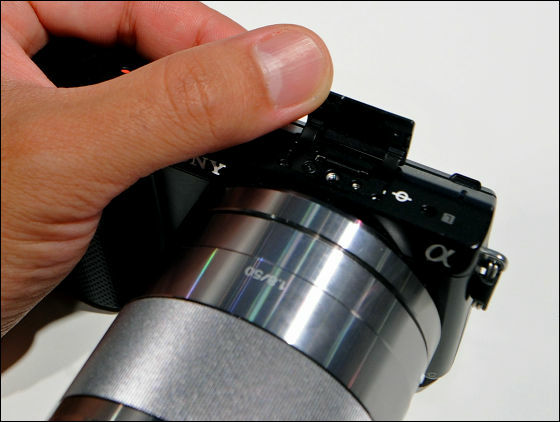 Compact size enough to hold almost all of the lenses except for the lens when it grips by a large adult male in a hand.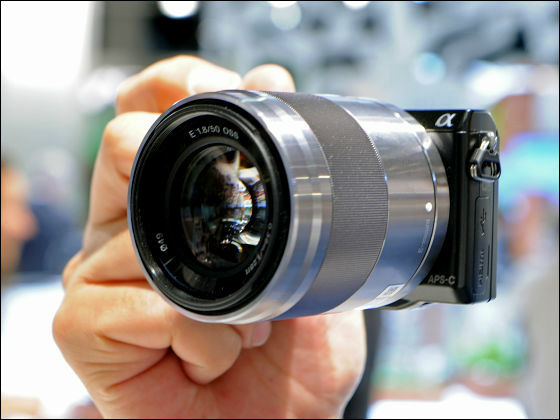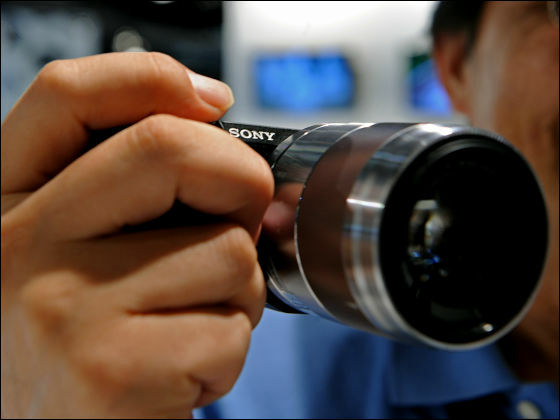 In Japan, prices are expected to be released in 2012 and are undecided. People who say that sensor size should be as large as possible but do not want to sacrifice the lightness and compactness of the main body is a product of need check.