Nikon's Android-equipped camera "COOLPIX S800c" actual photo & movie review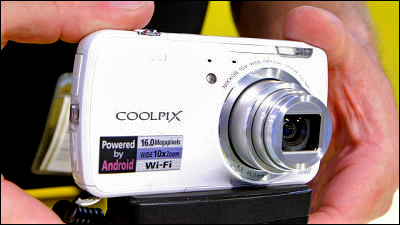 A compact digital camera that can be operated with touch like a smartphone with Android installed and can install and use the application is "COOLPIX S800c"is. It features 1 / 2.3 inch CMOS sensor with effective pixel count of 1.602 million and optical 10x zoom and can shoot movie at 1920 x 1080 (30 fps). Because it seemed like the mechanism that the photographed data can be uploaded immediately to SNS etc. via WiFiPhotokinaI have checked the details while touching the actual machine that was exhibited at.

The main body size is 111.4 × height 60 × 27.2 mm thick, including batteries and recording media Weight is about 184 g. The black parts attached at the bottom are for anti-theft and are not included in the product.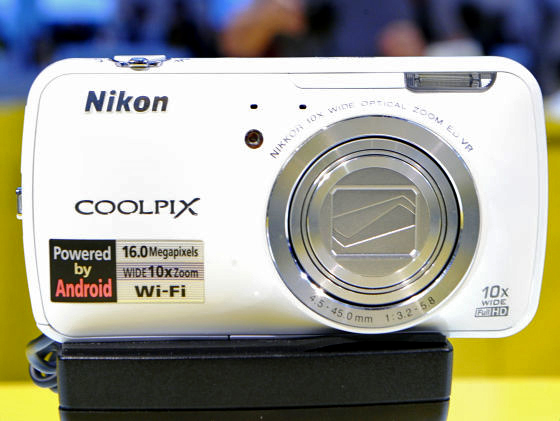 The appearance of the state with the lens cover closed is as follows. Samsung Android equipped digital camera "GALAXY CameraCompared with the two-time compact impression.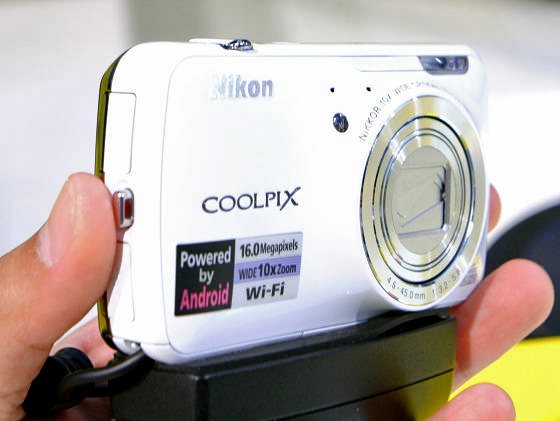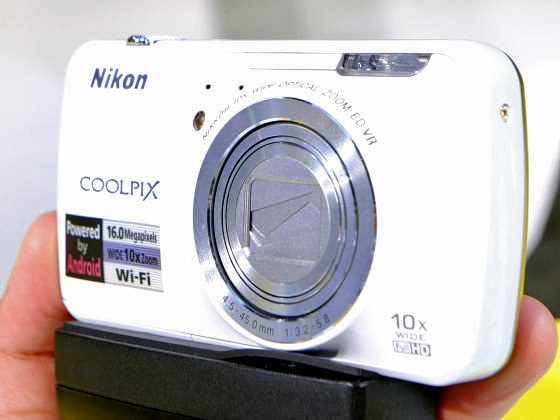 If you hold it with both hands it will be like this.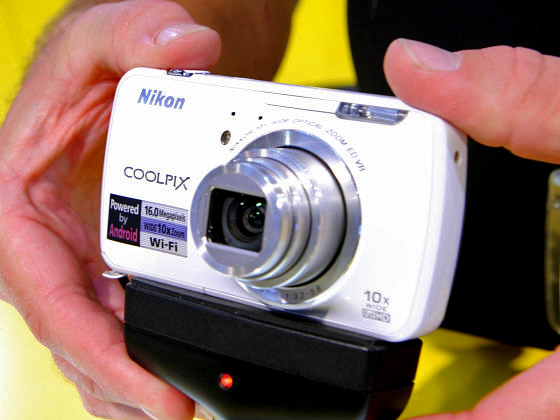 side.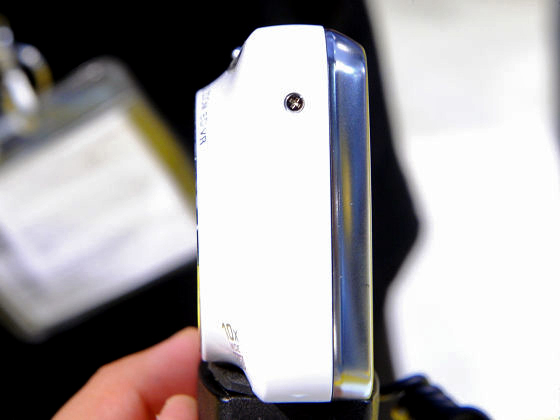 Upper part.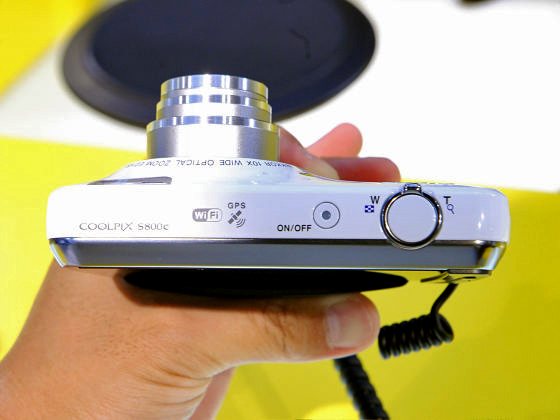 It is equipped with optical 10x zoom (equivalent to about 1000 mm in terms of 35 mm format).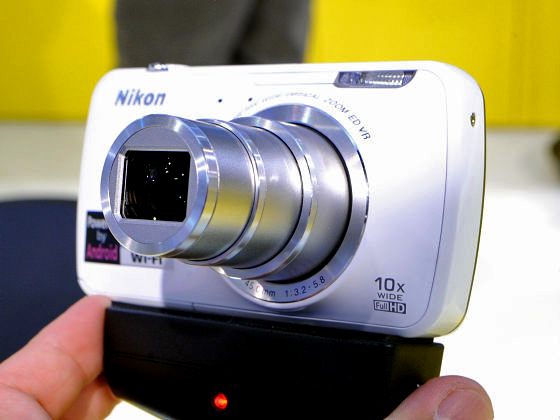 Extended length of the lens to the full telephoto side is quite long.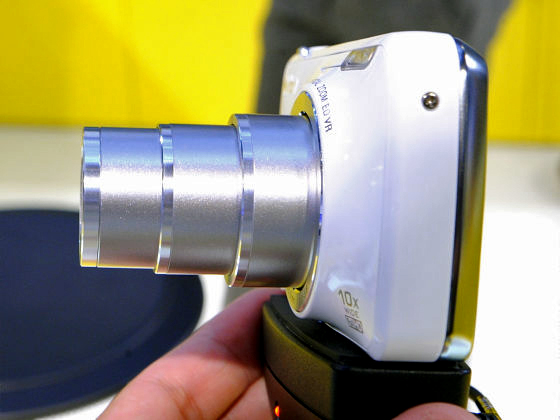 On the back is a 3.5-inch organic EL display (about 820,000 dots) of the same size as "iPhone 4S".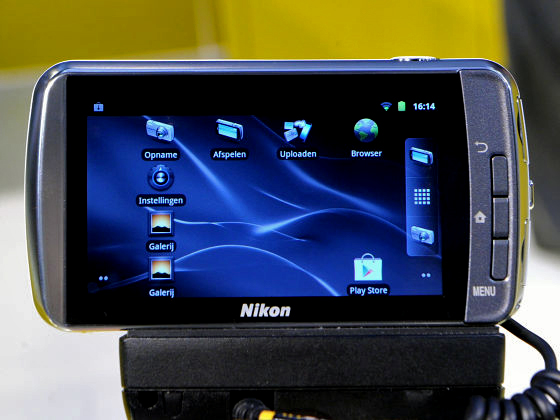 The live view screen when shooting is like this.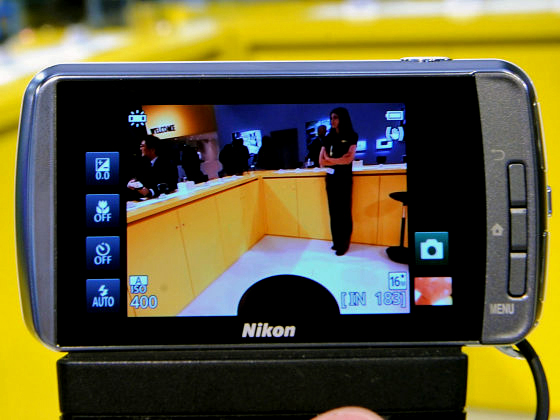 Application selection screen.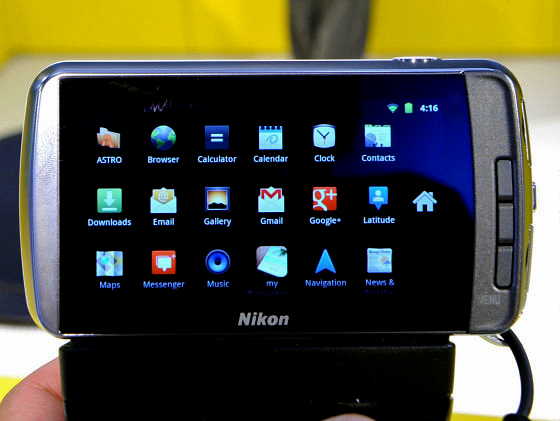 You can also use Google Map.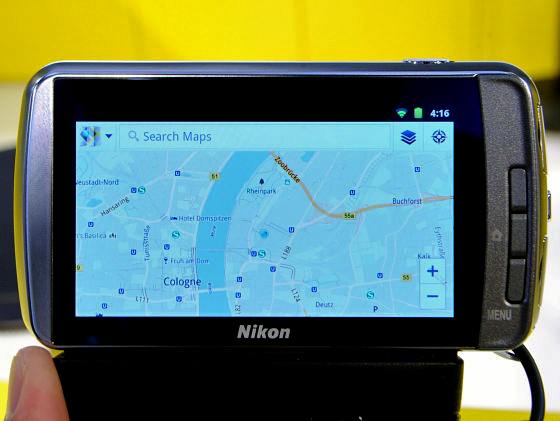 You can actually take a picture, operate the preview image with a flick, or see the opening of Google Map in the following movie.

Nikon's Android-equipped camera "COOLPIX S800c" Movie Review - YouTube


In addition, the release schedule is September 27, 2012 and the actual selling price is expected to be around 43,000 yen.