"Germanium Roller Touch Pen for 3DS" which truly combines touch pen and germanium beauty roller into a demon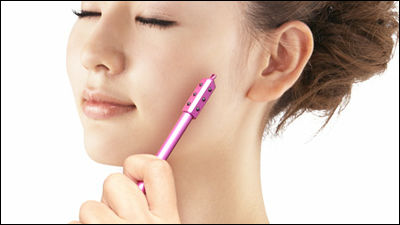 I do not know exactly what kind of eyes it is but I do not understand, mysterious touch pen that germanium roller can do face esthetic while playing with 3DS and DS "Germanium Roller Touch Pen for 3DS"Has appeared.

JTT Online Shop "Germanium Roller Touch Pen for 3DS"
http://www.jtt.ne.jp/shop/product/germa_pen/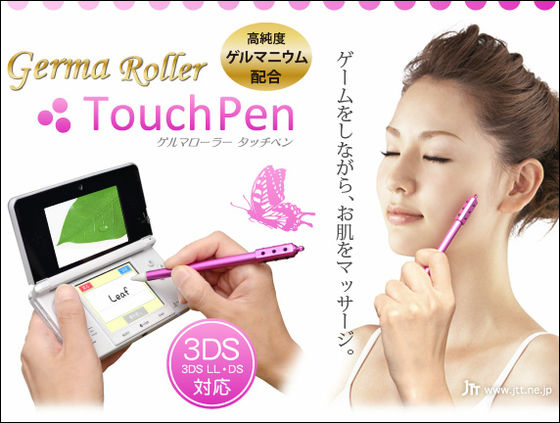 "Germanium roller touch pen for 3DS" is planned to be able to be used for both games and beauty bombed by combining the gaming stylus touch pen and germanium roller into a single devil and certainly certain Breakthrough 2 in 1 touch pen.



The pen tip is made of polyethylene material which realizes a smooth writing comfort without damaging the liquid crystal screen, but somehow the tailing rotor with 12 germanium chips is attached to the rear end of the pen, We are very successful in trying to differentiate unusually differently.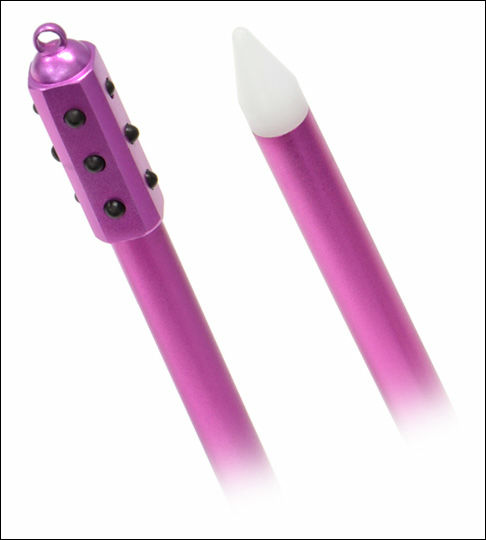 According to the release of JTT, "This one can be used as either a touch pen or a germanium beauty roller, so there is no need to change the pen and the roller, you can wait for the load during the game, clear the surface, take a breath It is possible to do skin massage quickly and quickly by using a short and short time such as when you do it. "Although it seems to be aiming for a very limited situation, If you aim for the layer to purchase products of this category of categories it also has a strange convincing power of being able to do this.

If you actually use it, you probably feel like this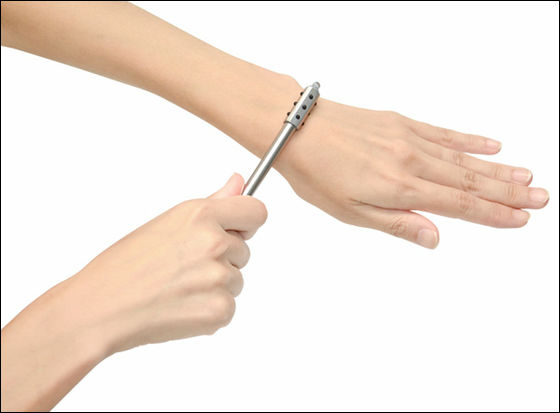 CoroCoro ......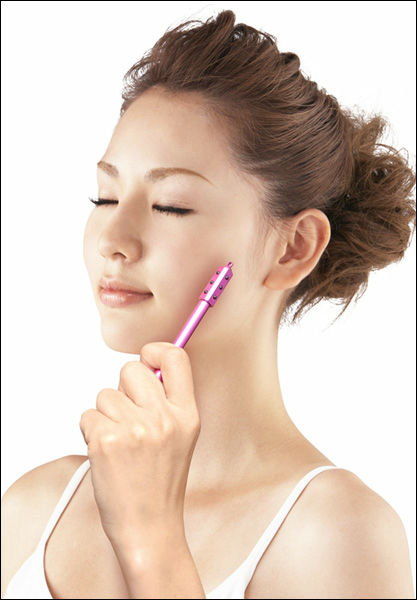 The color is three colors of pink, black, silver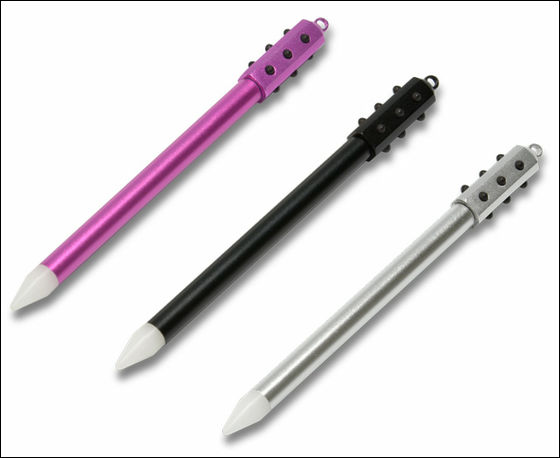 The price is 1480 yen including tax, the size is 138 mm × φ 13 mm in length, the weight is about 18 g, the compatible device is a pressure sensitive type such as 3DS / 3DS LL, DS / DS Lite / DSi / DSi LL It is a device equipped with a touch panel liquid crystal and it is said that it can not be used with devices equipped with an electrostatic touch panel such as iPhone / iPad / smartphone.