How much 8 yen 99 yen, Shanghai wholesaler sells high-capacity and inexpensive alkaline batteries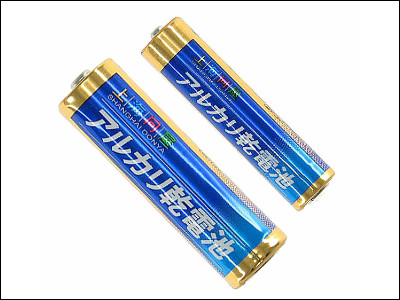 Although it is a dry cell used for everything such as a remote control, a flashlight and an alarm clock, very cheap alkaline batteries of 99 yen have been released in how many 8 pieces.

Although it is inevitable that capacity is worried if it is inexpensive, the result of actually comparing the duration to that of other companies is also clarified.

Details are as below.
Shanghai wholesaler original AA / AAA alkaline battery 8 pair Donya direct DN-AB AlkalineBattery series [M 0 05] | PC peripherals · brand products 【Shanghai wholesale store】 Mail order site

Have it as a game player controllerWireless keyboard mouseOr perhaps unlikely to be in useMysterious adapter that can be used by replacing 3 SIM cards,UsualPanel on which the LCD monitor becomes a multi-touch displayAccording to the official page of Shanghai wholesaler dealing unusual items such as, such as 8, 99 yen alkaline batteries were released as original products.

This is an alkaline dry battery that was released this time. There are AA and AAA, and each one is 99 yen.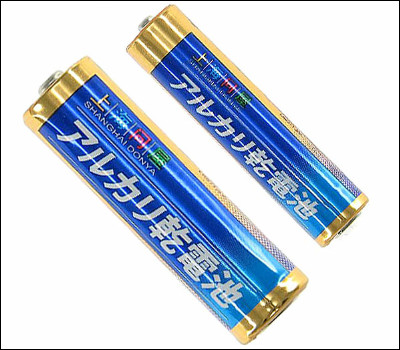 The back side looks like this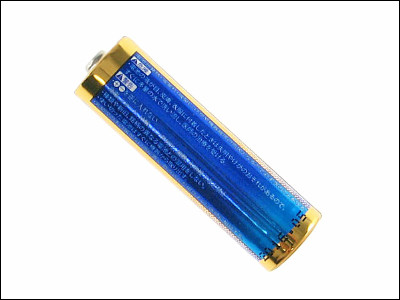 By the way, it seems that there are some users who worry that "capacity is small" if this is cheap, but when we performed continuous playback test of CD player with AA batteries with AA batteries and adapter, Results are as follows, resulting in longer battery life than domestic manufacturers.




Although it seems that the battery duration will change according to the conditions to use to the last, it may be good to purchase as a spare battery at the time of emergency.
in Note, Posted by darkhorse_log