14-inch screen lightest ultra book "ThinkPad X1 Carbon" actual machine review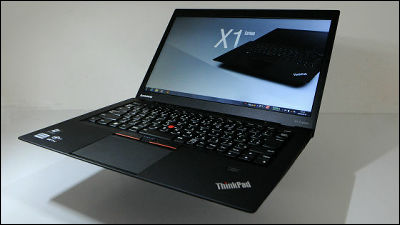 "As the ultra book with a 14-inch screen is the world's lightest (as of August 29, 2012, Lenovo examination)"ThinkPad X1 Carbon 344425J(Direct sales price including tax 2110 3150 yen) ". It has seems that it is a powerful mobile machine with a nominal battery drive time of about 7 hours and 48 minutes, equipped with 1600 x 900 TFT liquid crystal and a keyboard with a track point in a body with the thinnest part of about 8 mm, so I borrowed the real machine from Lenovo and petapeta I decided to examine usability while touching it.

I arrived in a cardboard box like the following.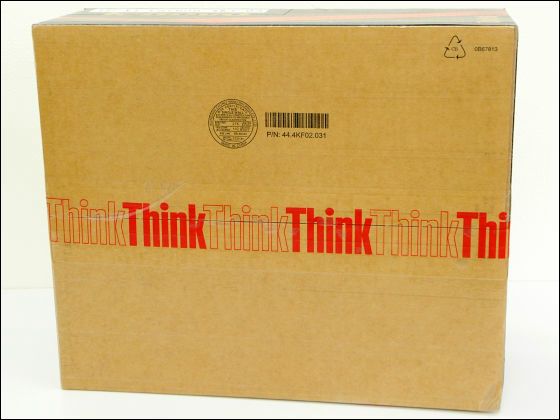 Contents are body and AC power supply.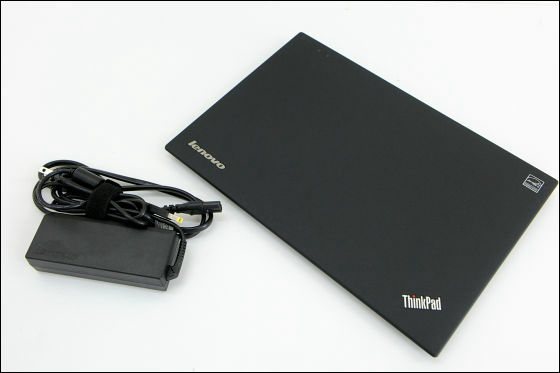 The measured body weight is 1347 grams. Dell's "XPS 14 Ultrabook(Nominally about 2100 grams), HP's "ENVY 4 - 1020 TU (Nominally about 1770 grams) "It is the lightness which I pull out one by one compared with.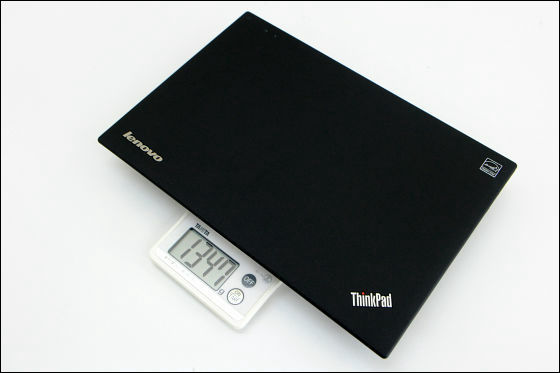 Actual weight of AC power supply only is about 408 g.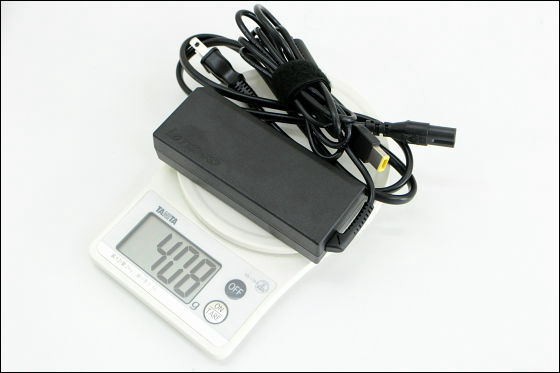 It is about this size to have with an adult male hand.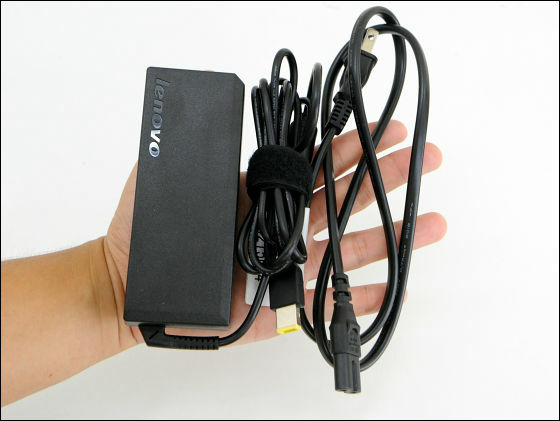 The combined weight of the main unit and AC power supply is about 1756 grams.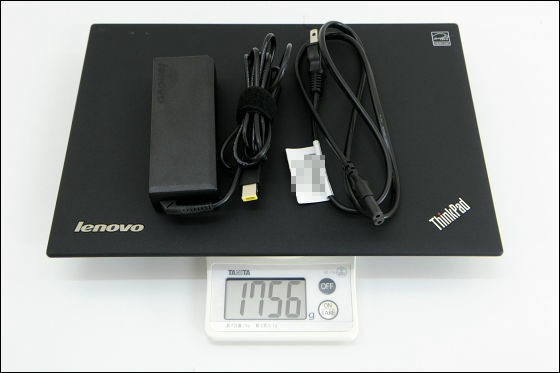 It's easy to carry around with your armpit.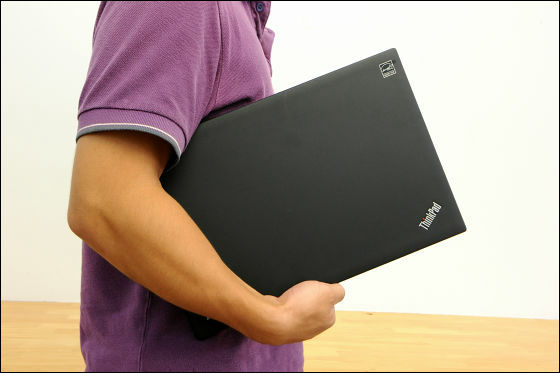 This tabletop looks like this.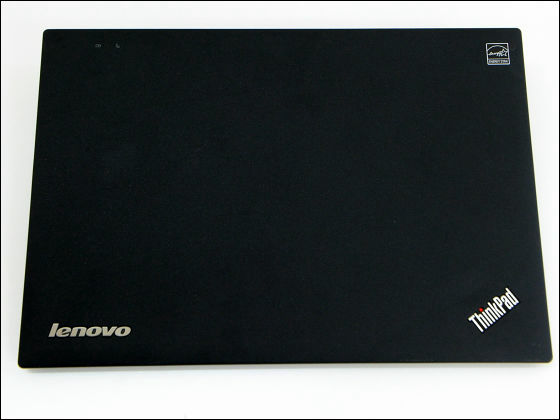 On the left is the Lenovo logo.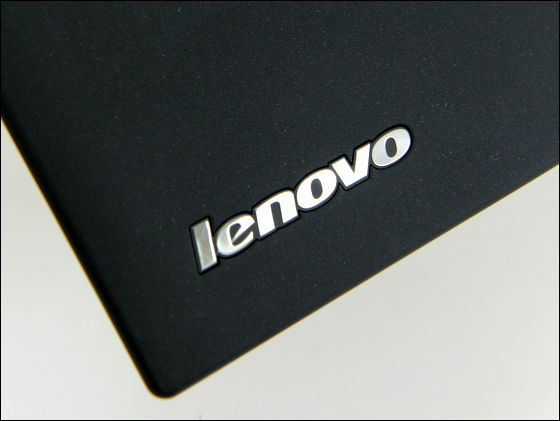 The logo of the ThinkPad is on the right edge of the top board.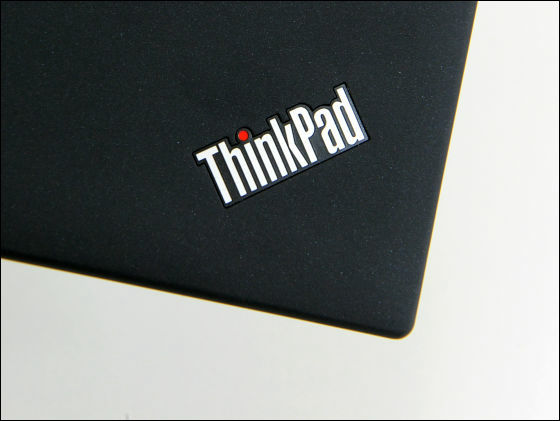 Dirt such as fingerprints is hard to stand out by the matte finish on the top board, and even if you press the guitar's fingers wiping the grease on the forehead, you can hardly see the trace as follows.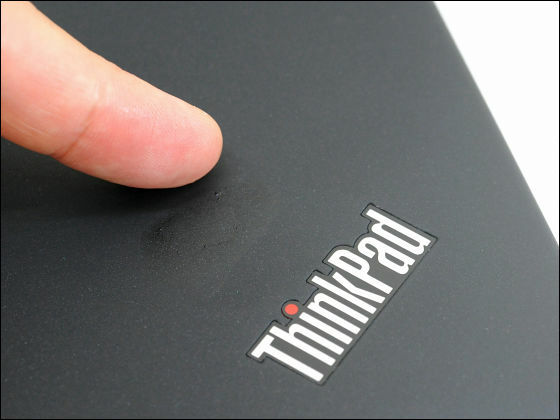 At first glance the power terminal is a square shape like USB.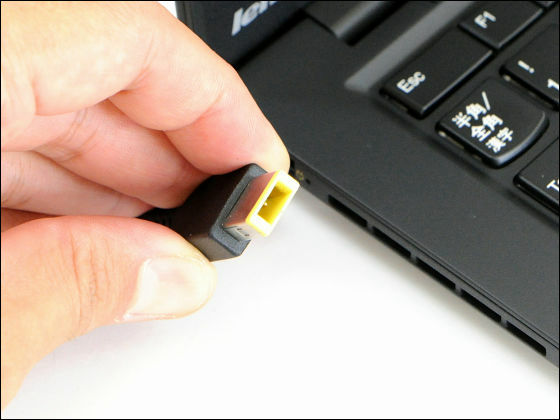 When inserted in the main body it is like this.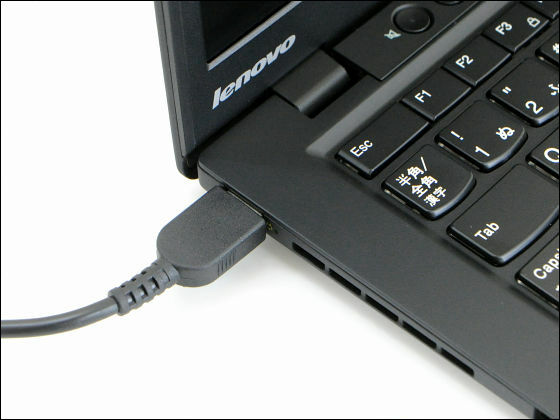 The green lamp lights up on the top board while charging.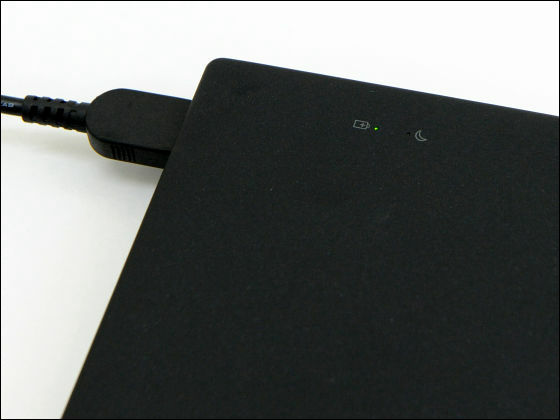 Bottom side. The slit on the near side was a stereo speaker, it was not a slimmer sound that was made with Shakashaka when I actually played music, but as a mobile note it was a satisfactory level of sound quality and volume.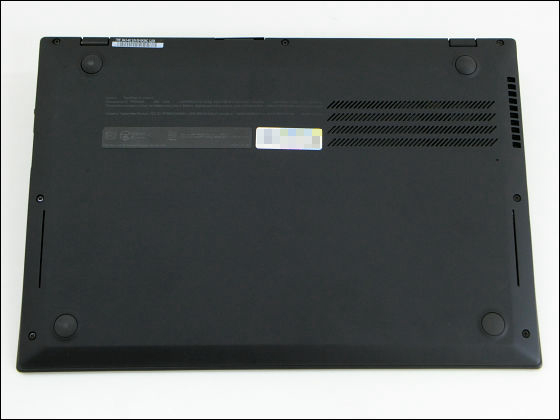 Left side.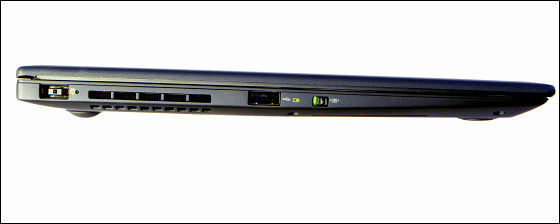 It has Powered USB port and Wireless LAN on / off switch that can charge connected smartphone and other devices even when the PC main unit is turned off.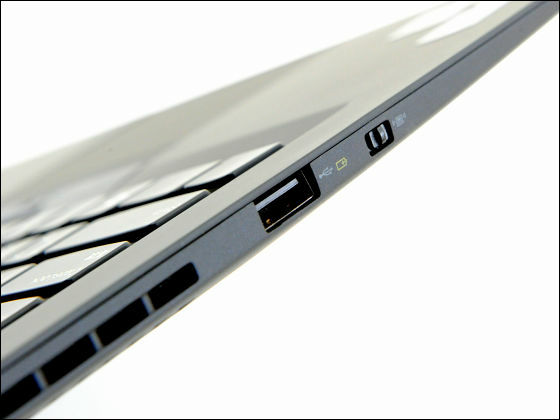 right side.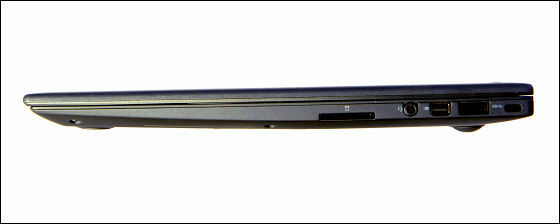 It has SDXC, MMC compatible card slot, microphone / headphone combo jack, Mini DisplayProt, USB 3.0 port.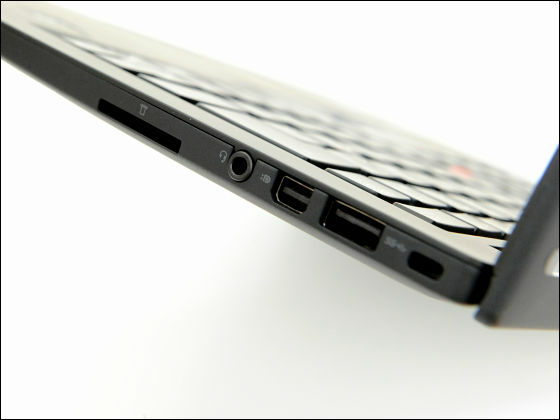 behind.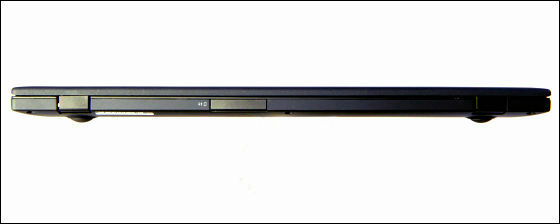 front.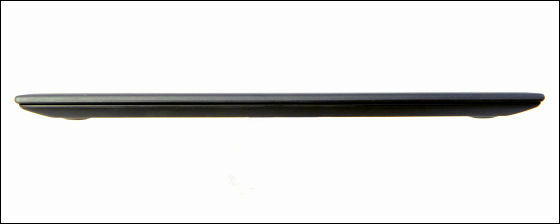 Halfway opening.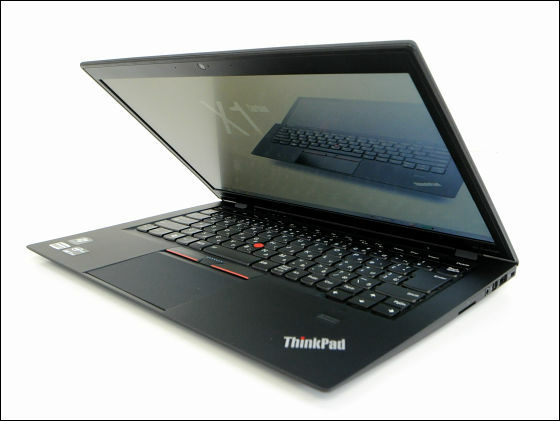 Pad.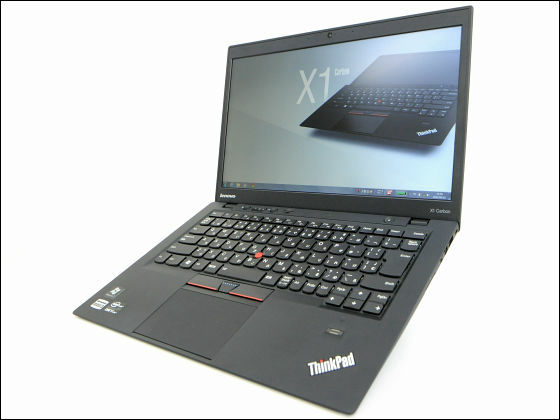 Looking from the side it looks like this.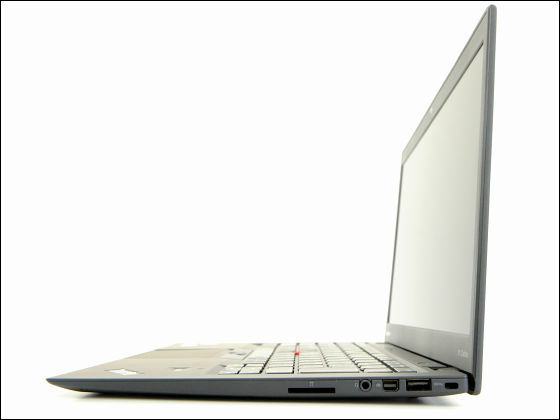 Since it has a 720p web camera, you can install video software such as "Skype" to make video call.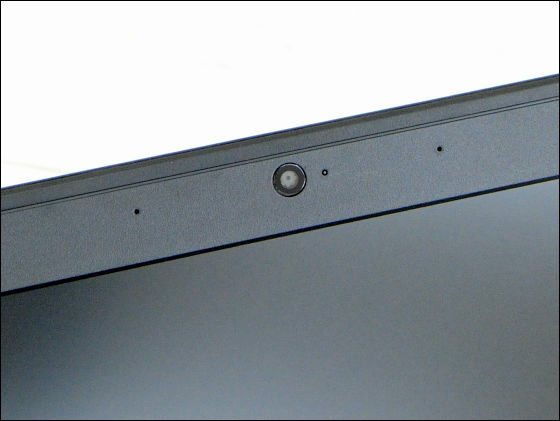 Display is a TFT non-glare liquid crystal of 14 type 1600 x 900 dots with LED backlight.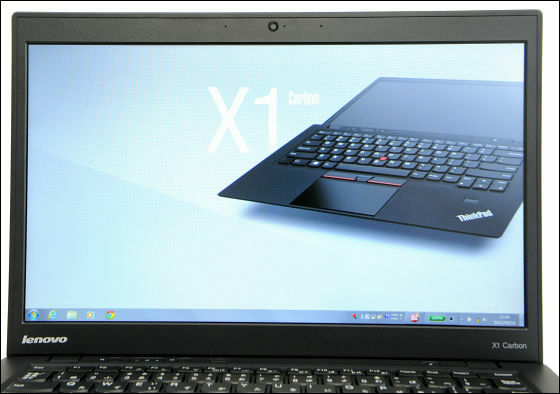 It features a fingerprint sensor.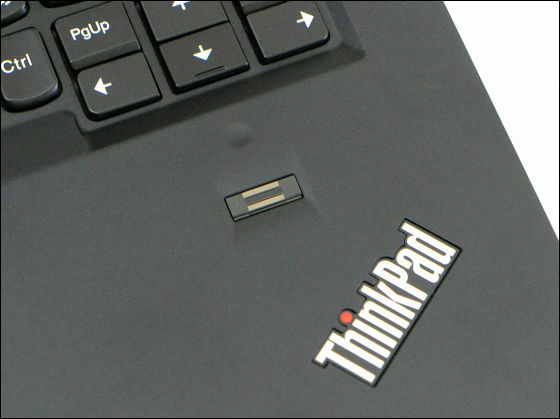 The volume control buttons are as follows.



Simple power button on the top right.



The keyboard which became six column arrangement from the traditional 7 row arrangement of ThinkPad series.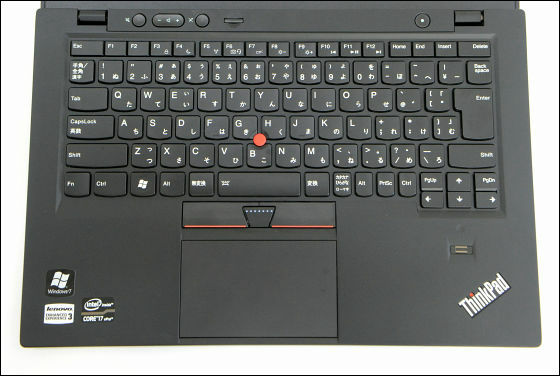 Equipped with a track point that allows you to control the mouse cursor with your fingers at home position on the keyboard.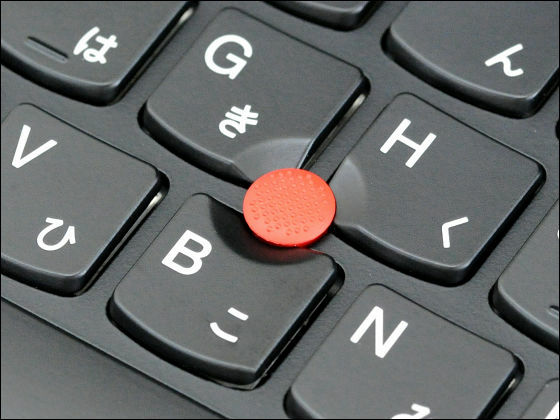 There is also a special key that allows you to click left and right with your thumb without destroying the home position.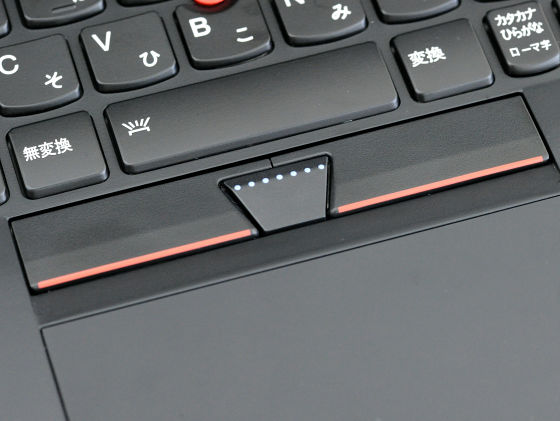 Each key has a slight indentation, firm pushing comfort. Because there is plenty of key pitch, even a person with a big hand can be comfortably typed.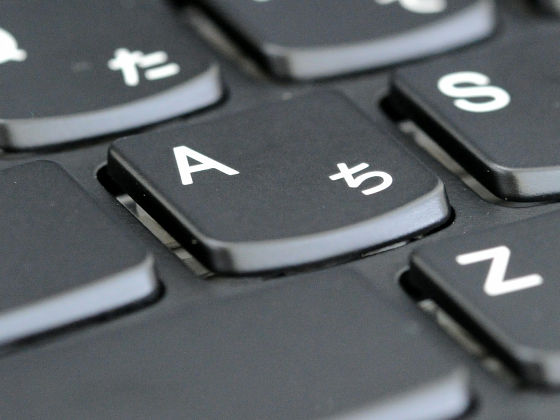 The surface of the trackpad is slippery and the area is also relatively large, so the operation feeling is good.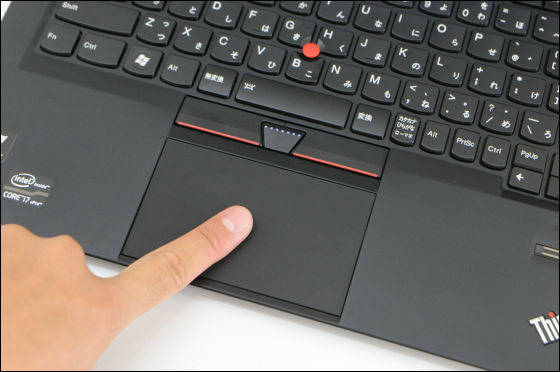 It has a keyboard backlight that can adjust the brightness in two stages, and it can be lit by pressing function key and space key at the same time. You can see how you actually used the light in a dark room with the following movie.

I tried using "ThinkPad X1 Carbon" keyboard backlight - YouTube


Intel Core i7-3667U (2 GHz), memory 4 GB (can not be added), SSD 256 GB, Windows 7 (64 bit) installed.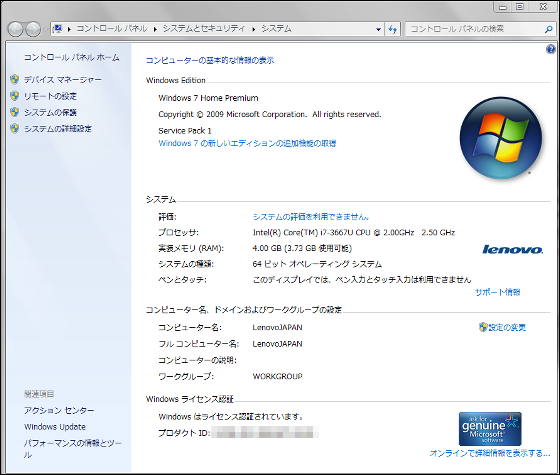 Comprehensive benchmark software "Performance Test 7"Measured using a score of 1505.8. Measured in the previous article "Let's Note CF-SX 1"Above the score 1253.3 above"ThinkPad X220 Tablet"A little lower than the score 1717.6, for example.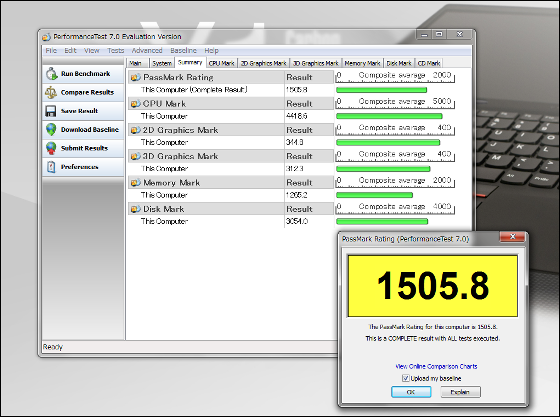 So, even if you are going to work on a notebook with a large screen, but want to work thick and heavy machines are unwilling is a product of need check.