A variety of huge strange rocks that maintain an exquisite balance that makes you wonder, 'Why is there a rock of this shape in such a place?'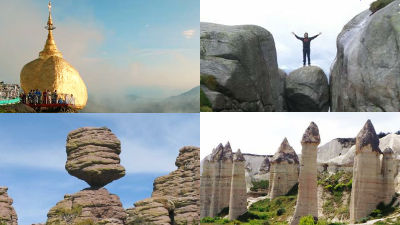 The world will exist in the rocks it is around that would puzzled and 'Why is such a form of rock in a place like this?', Travel reviews site TripAdvisor Myanmar of pilgrimage 'chai tea Yo golden - A collection of 15 rocky areas with an exquisite balance, such as the 'Pagoda' and the rock 'Sherague' that fits between the quays.

Rocky place that keeps the perfect balance of the world that you want to go to before you die 15 [TripAdvisor Bucket List]
https://www.tripadvisor.jp/InfoCenter-a_ctr.BalanceRock

◆ Balancing Rock
Rock 'Krishna's Butterball' in Mahabalipuram, India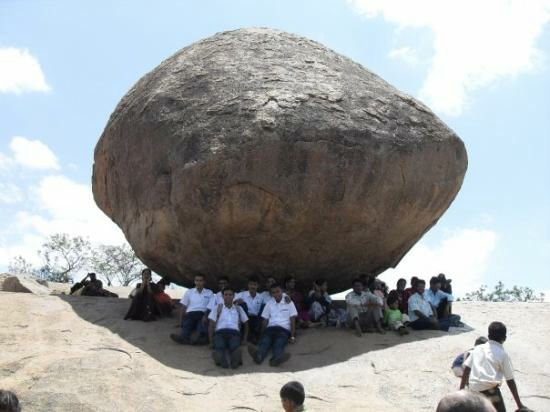 ◆ Kyaiktiyo Pagoda
Kyaiktiyo Pagoda, also known as Golden Rock, is one of the pilgrimage sites in Myanmar. A pagoda (stupa) stands on a rock with gold leaf.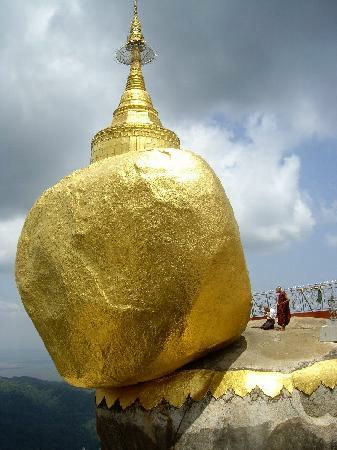 ◆ Mushroom And Chicken Rocks
The rock formations in Bawiti, Egypt, look like large mushrooms and chickens.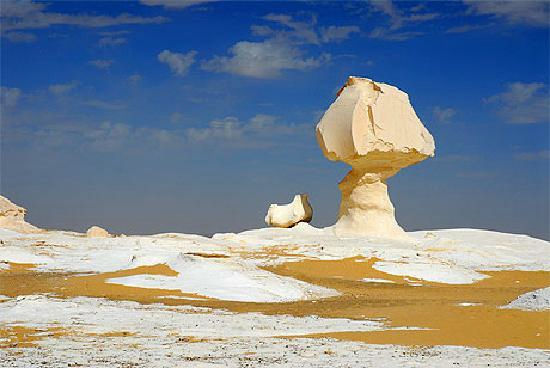 ◆ Chiricahua National Monument
The rocks in Chiricahua National Monument, Arizona, USA, are perfectly balanced like spinning tops.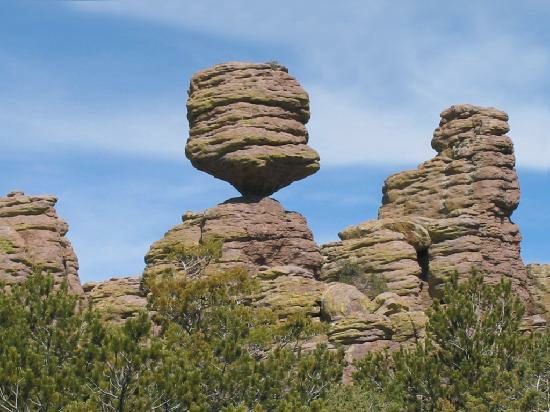 ◆ Garden of the Gods
It seems that strangely shaped rocks are rolling around in the Garden of the Gods in Colorado, USA.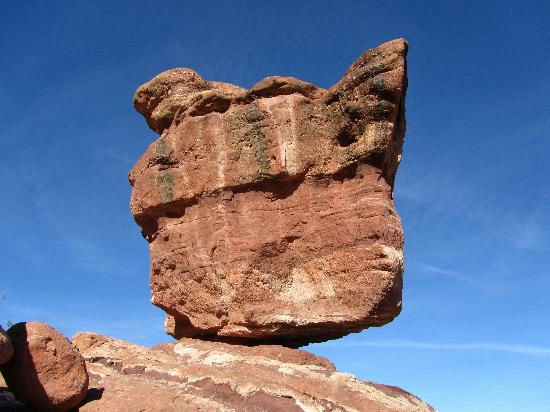 ◆ Arches Park
This is Balanced Rock in Arches Park, Utah, USA. The rock in the photo is the size of three school buses. There are more than 2000 other arch-shaped rocks in the park.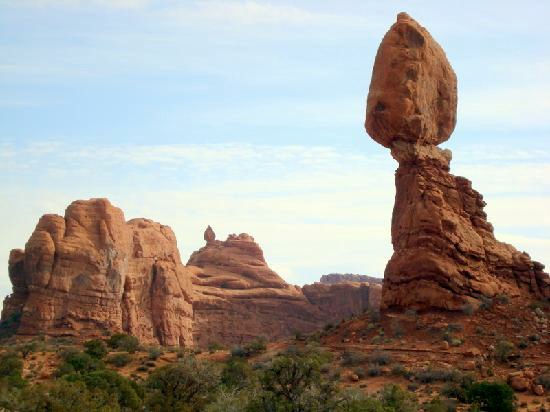 ◆ Kjeragbolten
The 'Kjeragbolten Megalith' in Norway is a rock that gets caught between quays.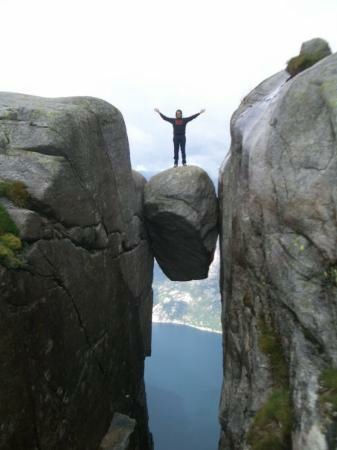 ◆ Brimham Rocks and Moor
Known as one of Britain's most beautiful towns, North Yorkshire is a rock formation in Harrogate. It looks like the uncle in the foreground is lifting the rock ...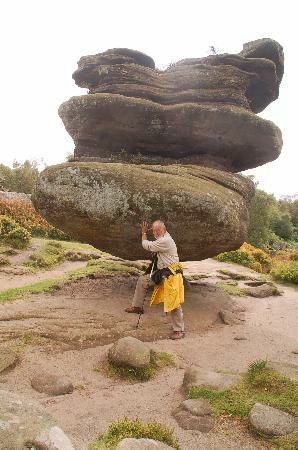 Actually, I was standing like this.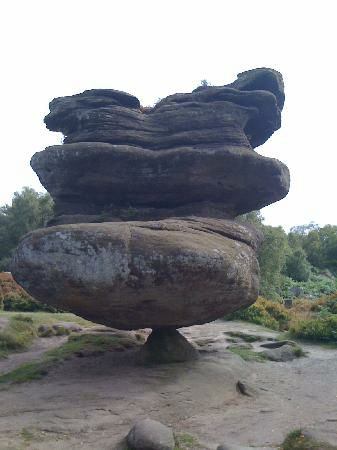 ◆ Kao Tapu
The lime mountain 'Kaotapu' that floats off the coast of Pingan Island, which came to be called James Bond Island because it was used in the filming of the movie 'The Man with the Golden Gun'.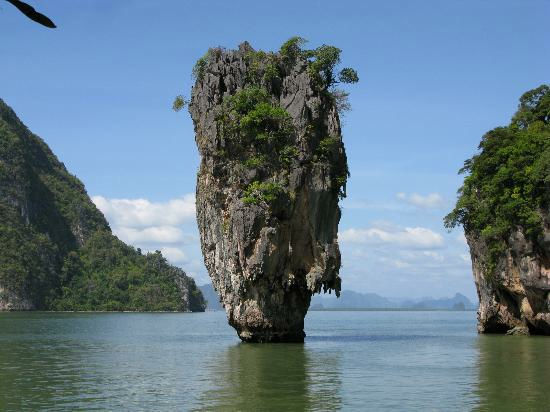 ◆ Zhangjiajie National Forest Park
Located in Hunan Province, China, Kosekisai is a district of Zhangjiajie National Forest Park with more than 3,000 stone pillars. It is said that the fantastic landscape became a model for the satellite 'Pandora' of the movie 'Avatar'.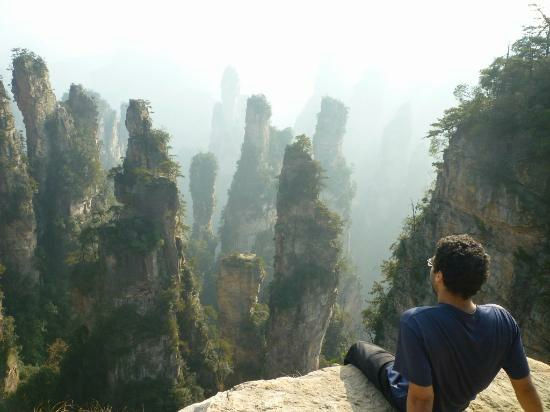 ◆ Devils Marbles
The huge rock in the Northern Territory of Australia is named 'Devil's Marble'.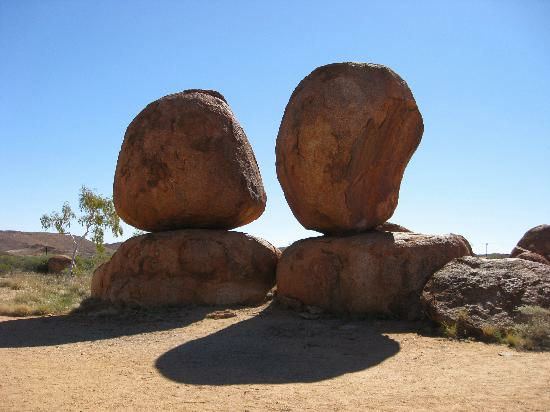 ◆ Matobo Hills
Matobo hills in Matpos National Park, Zimbabwe. Humans have lived in this area for more than 40,000 years, and stone age quay paintings can be seen in the caves and rocks of the hills.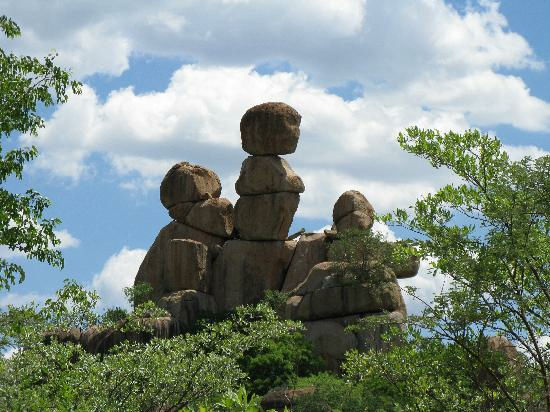 ◆ Big Bend National Park
This is Balance Rock in 'Big Bend National Park' in Texas, USA.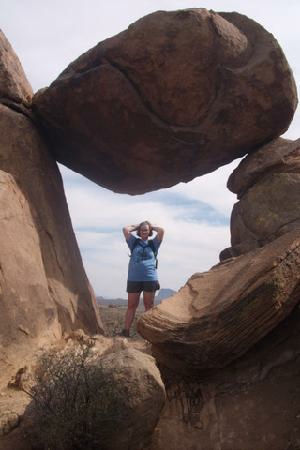 ◆ Balancing Rock
The balancing lock towering over Long Island in Nova Scotia, Canada, has a vertically long shape.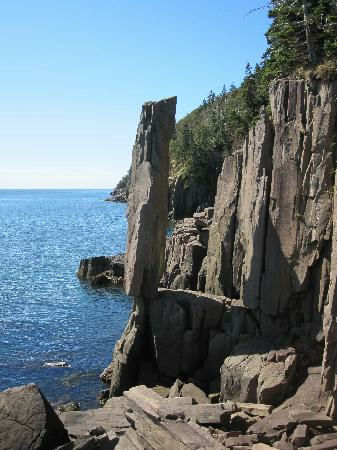 ◆ Goreme National Park
Goreme National Park in Cappadocia, Turkey is lined with strange rocks called 'Peribaja (Fairy Chimneys)'.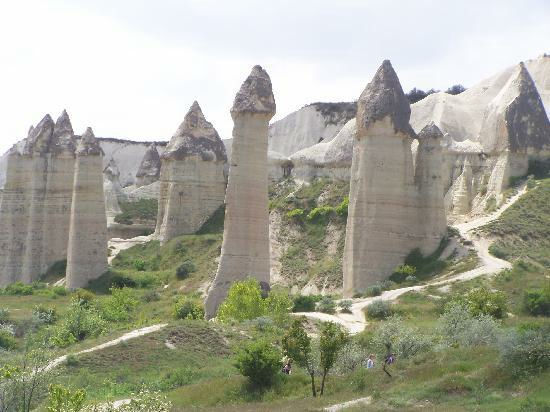 in Note, Posted by logq_fa