Pictures of unusual forms of islands and rocks in Krabi, Thailand.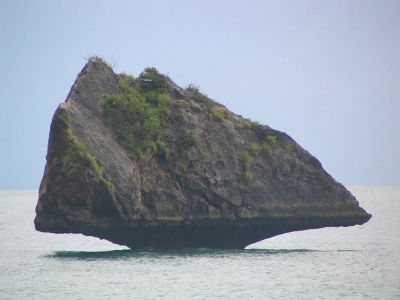 There are unusual forms of islands and rocks in Krabi, which is one and a half hours flying from Bangkok, the capital of Thailand. As a result of wave erosion, there are rocks that seem to have stuck in the ocean, islands where the sea face is greatly scraped off, and so much the ship can pass between the sea level and rocks.

Details are as follows.
The lower one seems to have been scraped and stabbed.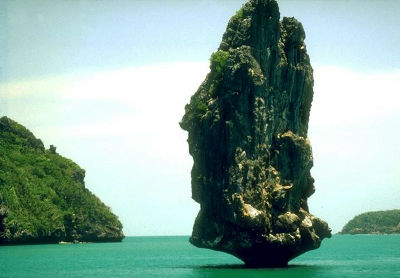 A rock rising in the sea.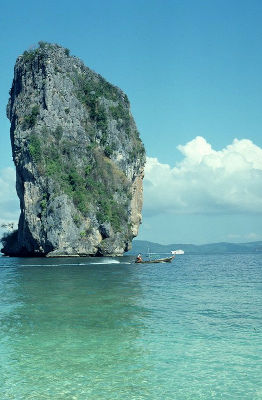 A strange rock called "chicken island". It really looks like a head of a chicken.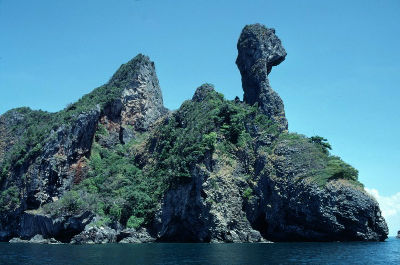 "Chicken Island" from the back. The west side of this island is becoming a snorkeling point.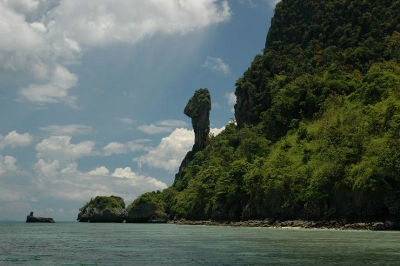 It seems that we can go down to the bottom with a canoe as it has been considerably scraped.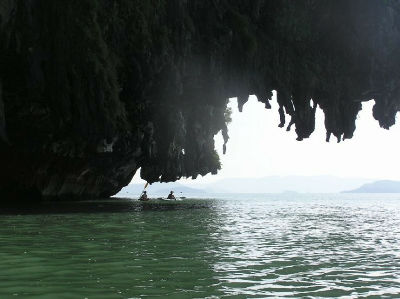 Only the center rises greatly.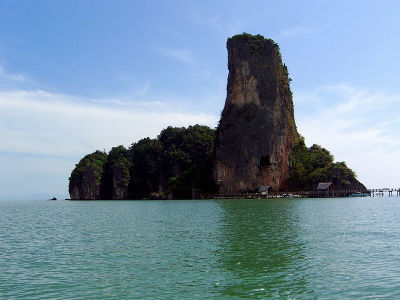 These are made of limestone, it seems that it got erratic and it became interesting shape and a cave was made.

Many other photos can be seen at the link below.

Architectural miracles of nature (// STATiC)

There seems to be similar rocks in La Paz in Mexico and South Baja California.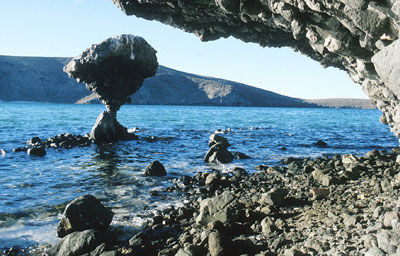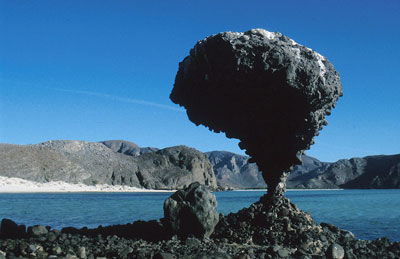 Lapaz
in Note, Posted by logc_nt