I tried to eat cranky cucumber soy sauce 'chicken glasspea' & 'refreshing yuzu flavor' on top of rice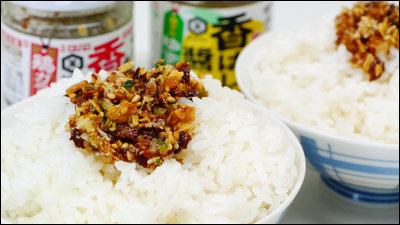 Rice steadily got rumored with the taste of freeze-dried soy sauce, a new lineup was added to Kikkoman's "crunchy soy sauce to eat crispy". "You can taste rich rich chicken soup stock"Chicken glass fiber taste"You can enjoy the refreshing flavor of Yuzu"Refreshing Yuzu flavor"(Both taxes are 350 yen). Together, I chose to eat it with meat on rice.

From Kikkoman, "Taste to eat soy sauce" comes in with two tastes! "Savory Savory Savory Soy Sauce Chicken Glass Taste Flavor" "Savory Sauce Eating Flavor Soy Sauce Refreshing Yuzu Flavor"

"Chicken glass taste" on the left, "Fresh Yuzu flavor" on the right.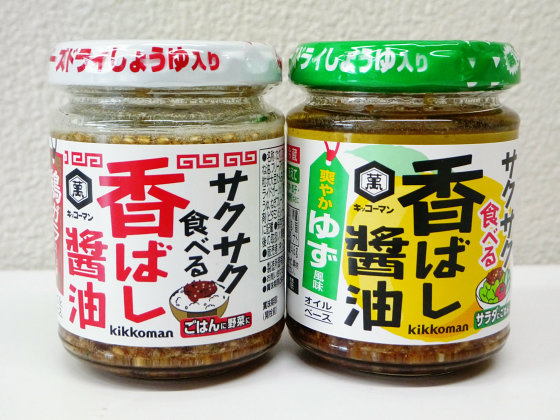 Firstly from 'chicken glasspea taste'.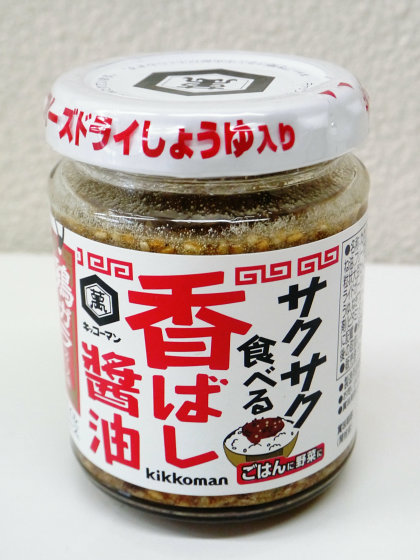 It is a characteristic of "crunchy scallion sauce" that made the flavor of soy sauce freeze-dried, but what kind of taste it would be if you combined it with chicken glass fiber, I am looking forward to it.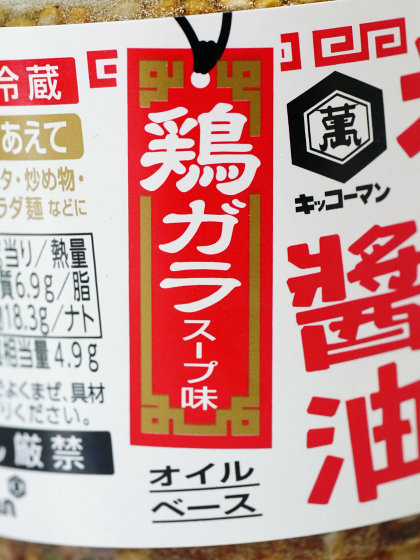 Raw materials include "fried crispy soy sauce" as well as fried onion and fried garlic. And this time a new chicken extract powder is added.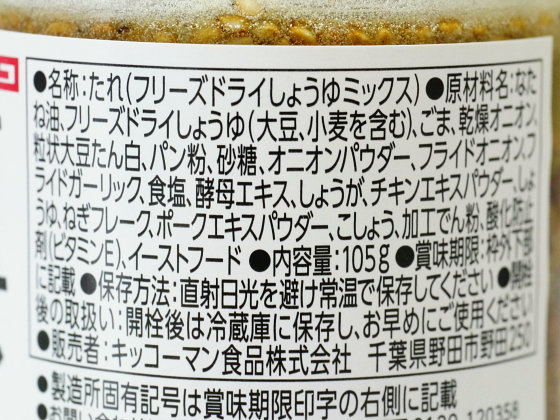 Energy is 706 kilocalories per 100 grams. The content is 105 grams so it is about 741 kcal. Be careful not to leave a whole blanket at a stroke saying that you liked it.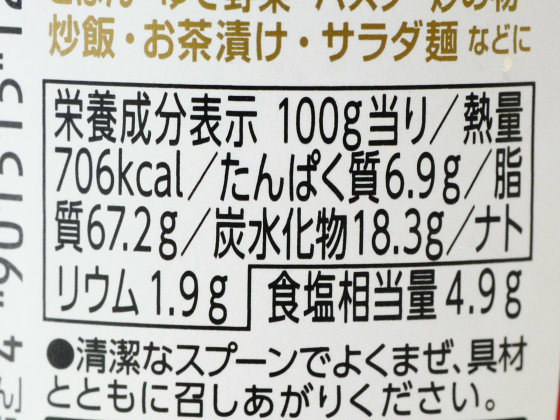 "Crisp cracked soy sauce" series is characterized by oil base like this, you can see sesame floating.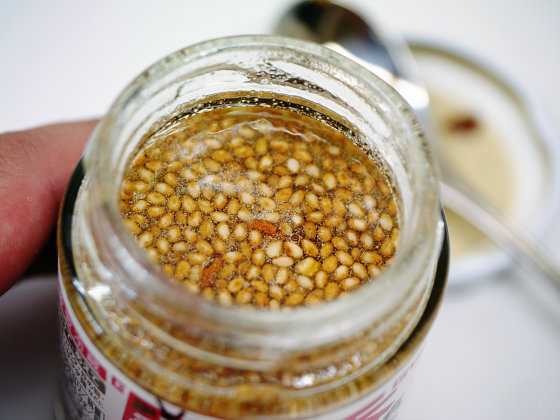 When stirring firmly and putting it out of the bottle, it looks like this, various ingredients made into pieces are disgusting.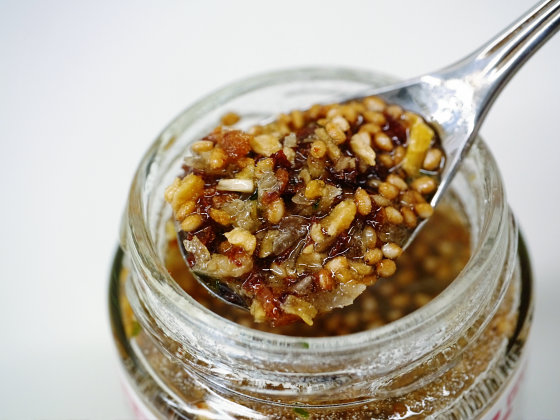 I tried to spread it on a plate. Soy sauce that is freeze - dried processed like brown bonito seeds, others include fried garlic, goat, sesame etc s.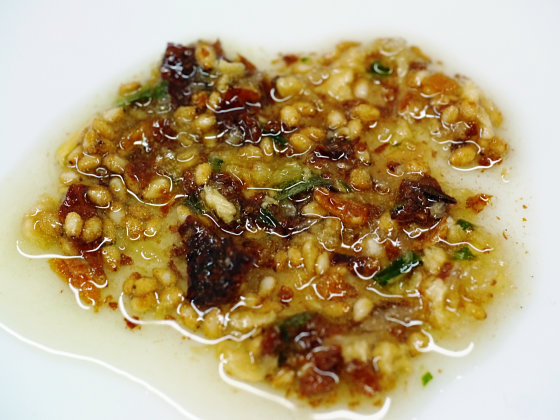 So quickly to the rice of azu.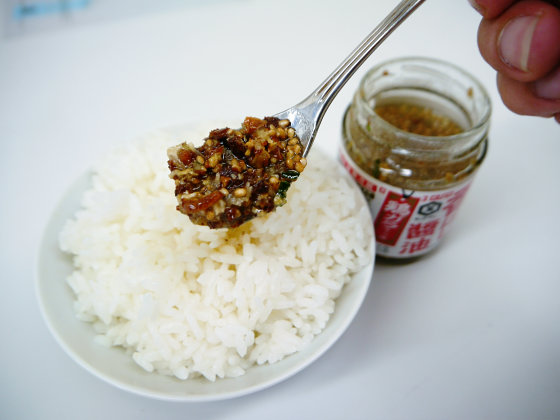 The presence of each ingredient is clear, it feels like side dish rather than sprinkle.



It is chewy rather than crisp and crisp. It is like a snack confection. Taste leaves the flavor of freeze-dried soy sauce firmly, adding the umami of chicken meat to the multilayered taste. It is somewhat similar to the taste of the granular type seasoning contained in soy sauce-based cup noodles. It is a strong taste that seems to be habitable, perfect for drawing rice.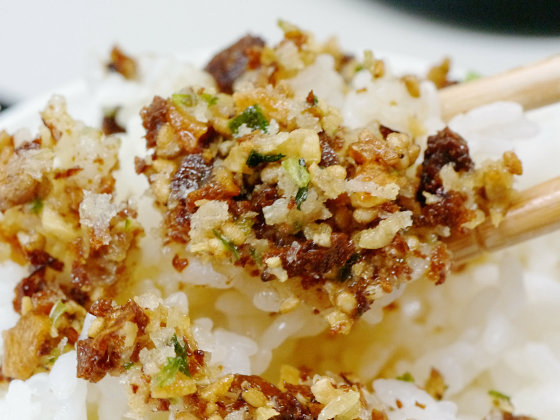 Although I felt "I'm an oil base but I do not have as much oiliness as I thought", oil is supposed to be smooth and it will stain with the rice below. The flavor of soy sauce and chicken broth has also been dissolved in the oil, and this rice again has rice taste.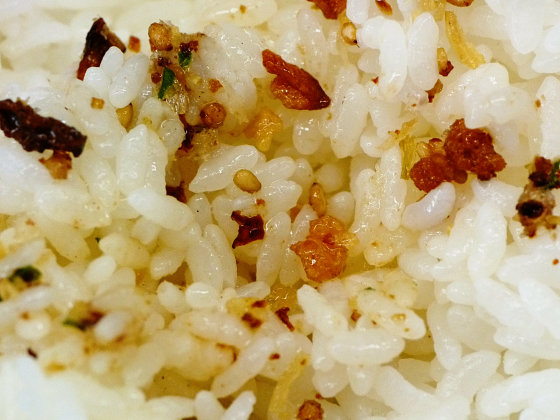 Next is "refreshing Yuzu flavor".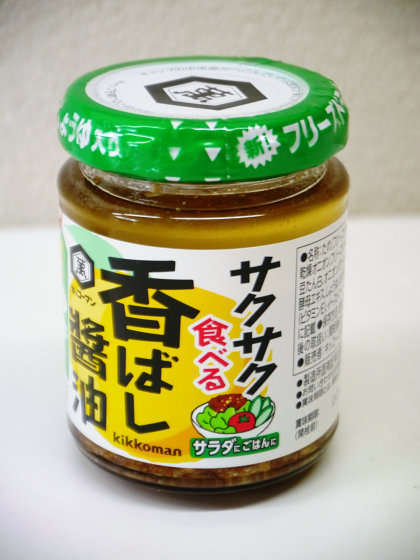 It seems to be pleasing taste of refreshing acidity characterized by a refreshing flavor of Yuzu and a slightly sweet onion taste.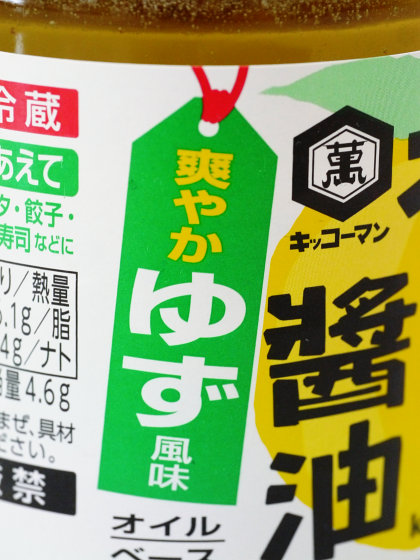 Raw materials include dried yuzu skin, yuzu powder.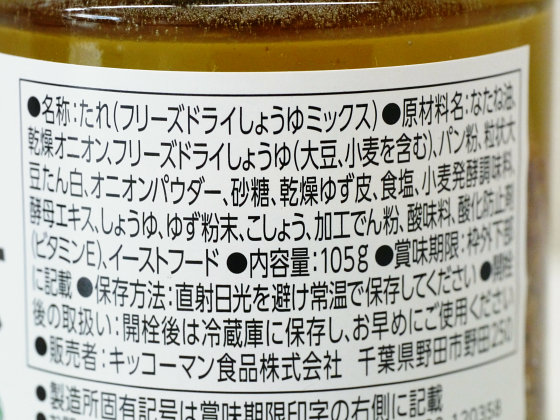 The energy per 100 grams is 686 kcal. Approximately 720 kcal in a content volume of 105 grams.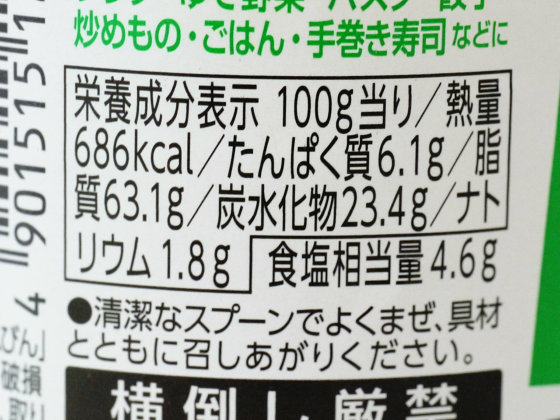 Sesame is not included in "refreshing Yuzu flavor", so the flavor of yuzu is felt well.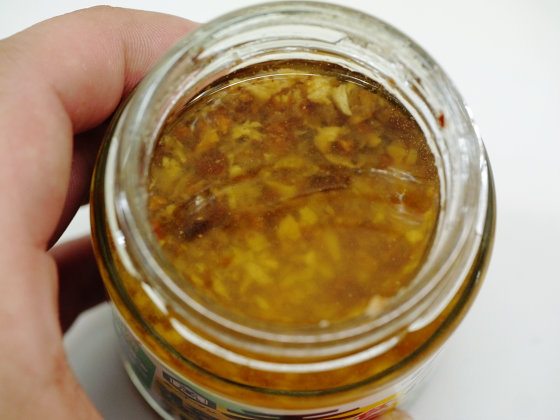 When trying to lift with a spoon, there is a sound which "ruby" rubs against the tool.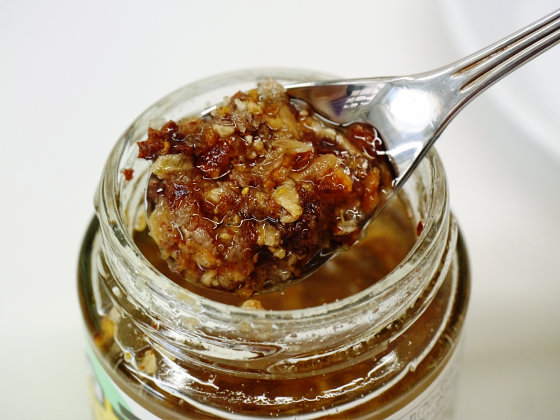 It is difficult to distinguish by the color of soy sauce, but ingredients contain citrus leather and you can also check onions and others.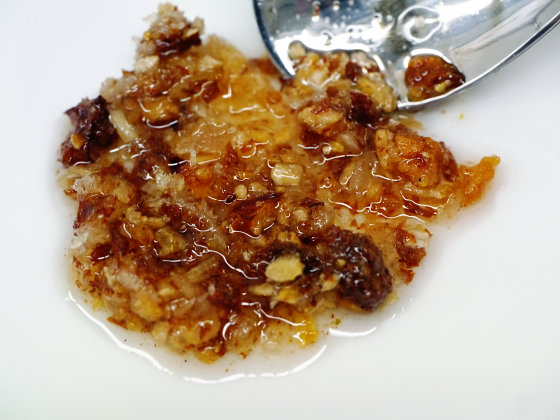 Again this is also for rice.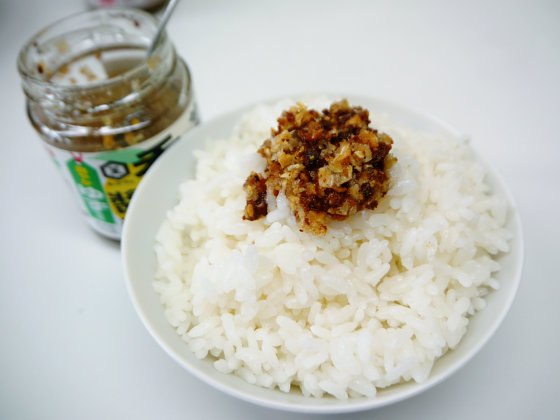 When you put it in your mouth, you can feel the sour taste of yuzu, like when you put Yuzu Ponzu into your mouth. Since the refreshing taste of Yuzu is dark, it seems to be good to use it rather than putting it on pigs shabu-shabu, cold guy, putting on salad, and so on.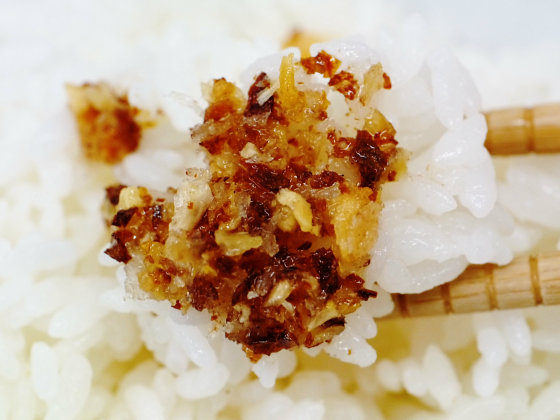 Various derived products appeared from the popular eating lucian oil series to those mixed with radish and Italian ones, but this "crispy cracked scented soy sauce" also predicted the possibility of further progress and development I will recommend, so it is recommended.