"USBLogView" free software that keeps track of connection / disconnection history of USB memory etc.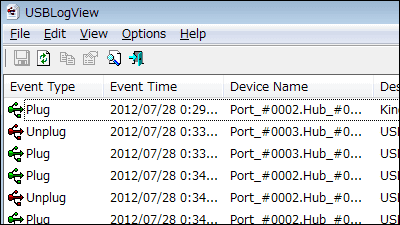 Free software that allows you to easily check the status of USB memory sticking in and out with a personal computer etc. which brings out data using the USB memory and bringing in · It is "USBLogView"is. Windows 2000 to Windows 7 are compatible.

Download and operation is as follows.

USBLogView - Records the details of any USB device that is plugged or unplugged into your system
http://www.nirsoft.net/utils/usb_log_view.html

Click "Download USBLogView" on the above site.




Download the downloaded ZIP fileExplzhExtract it with "USBLogView.exe".




The operation screen is displayed.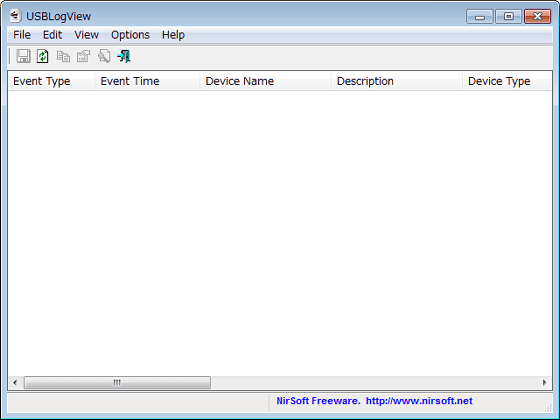 When a USB memory is inserted in the personal computer, the event type · the time when the USB memory is inserted · the port used · the name of the inserted device · the type of the device are saved as history as follows.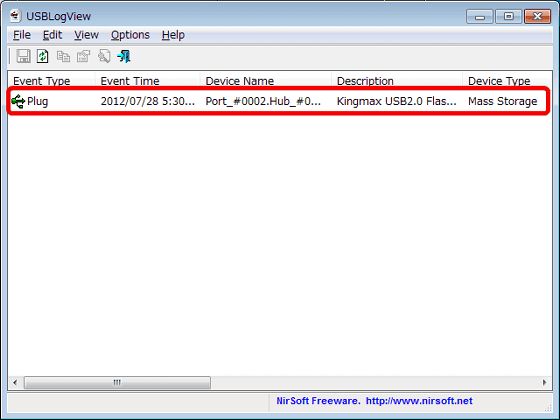 History when USB memory is unplugged.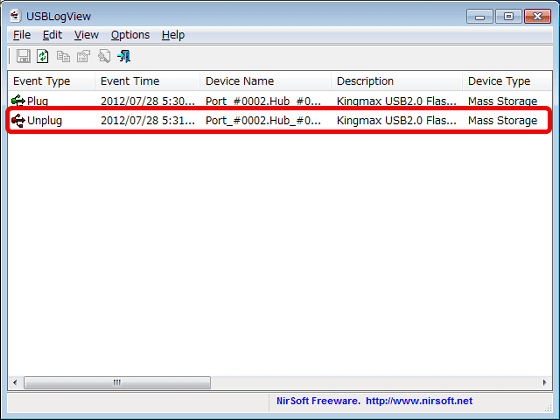 If there is a USB port with a removable insert, the history will increase like this.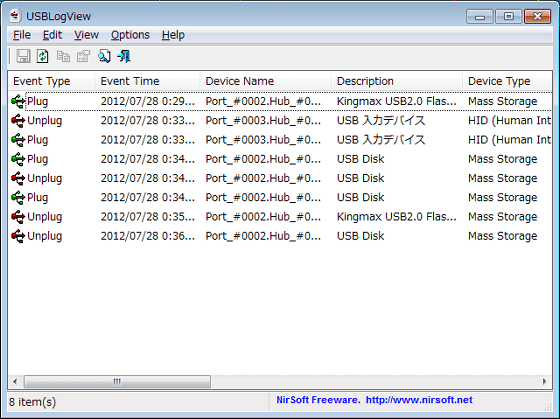 To erase the history, click "Clear Log" from "File" in the menu bar.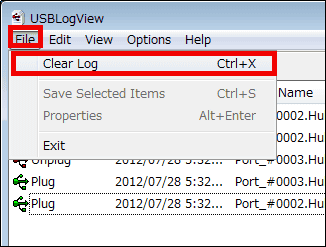 The history is deleted.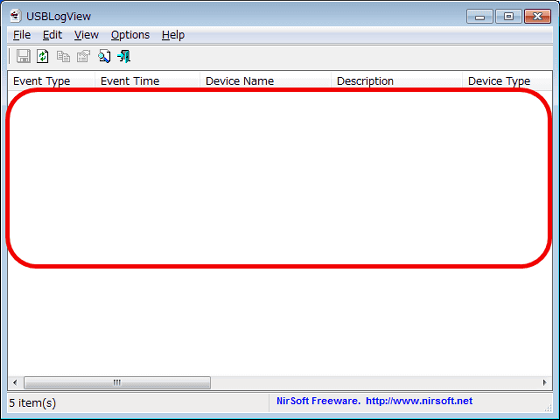 To display USBLogView in the task tray, click "Put Icon On Tray" from "Option" in the menu bar.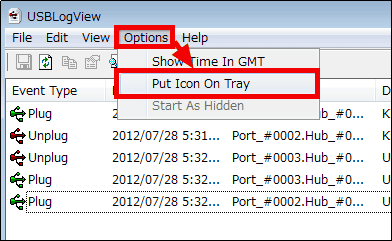 There is also a function to save the history in a file, but it is garbled because it does not correspond to Japanese.